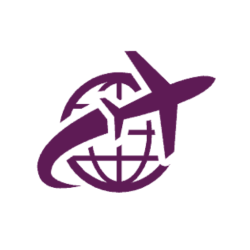 Latest posts by The Points Insider Team
(see all)
If you're now sitting on a BA Executive account balance of around 20,000 Avios Points, you will almost certainly be wondering what you can spend your points on, and importantly where you can fly to. This nice number of points is enough to fly return on some return routes to Europe, where taxes and fees are extremely low too. So, where can you fly to for 20,000 Avios Points?
For 20,000 Avios Points, you will be able to fly a number of routes within BA Zone 1 including flying Business Class. This includes Amsterdam, Paris, and Milan. Reward flights using Avios are always subject to payable taxes and fees, but this can be as low as £1 in Zone 1.
It is much easier than many people think to earn 20,000 Avios Points. The Zone chart has disappeared from the BA website, which is frustrating, but any distance of around 6,000 miles from London should be achievable with 20,000 Avios Points. On the other hand, if you would prefer a return flight to New York as a Christmas present to yourself, you only need another 6,000 Avios Points!
Fly to Europe
Take it from me, who has traveled to many European Cities, there is so much to explore! Whether a major city or a small town, Europe has many nooks and crannies just waiting to be discovered. The good news is BA flies too many! I have checked Avios Reward flight amounts across many destinations for years, but this year in particular there are incredible savings on European flights using Avios.
In fact, it's cheaper this year to fly Business Class return than it was to fly Economy last year! Last year it cost 18,000 Avios to fly and return in Economy to Paris, whereas this year it's 15,500 Avios to fly Business Class (Club Europe). Here's a guide to help you understand exactly where you can fly for 20,000 Avios Points in both Economy and Business Class (Club Europe) around Europe:
| Destination | Flight | Cabin | Avios Needed |
| --- | --- | --- | --- |
| Rome | Return | Economy | 13,000 |
| Oslo | Return | Economy | 13,000 |
| Paris | Return | Business Class | 15,500 |
| Amsterdam | Return | Business Class | 15,500 |
| Berlin | Return | Business Class | 15,500 |
| Milan | Return | Business Class | 15,500 |
If you decide you'd rather save your Avios and put it towards a higher-priced flight, then I'd recommend you read How to Collect Avios Points
Fly to America
Although 20,000 Avios is a great milestone to reach, unfortunately for many US destinations a few more Avios will be needed. That being said, having this amount of Avios can help you on your way across the pond. We can't quite get a return flight to the US with this number of Avios, but a one-way flight using Avios is certainly possible, and Avios can also be used as a discount off a cash fare.
Let's look at some examples. The cost of flying economy with baggage to New York in September, based on the current price, is £556

It's possible to save £96 on this fight by using 19,400 Avios, which is an 17% saving.

This doesn't provide the best value for Avios redemption, but this is still a £100 saving. But can you save more money using the same amount of Avios on higher cabins, such as Premium Economy or even Business Class? The cost of flying Premium Economy to New York, on the same flight, is £900.46 – but now you can only use a maximum of 9,900 Avios but this is for a saving of £70.
The eagle-eyed readers will though have seen the redemption value on the Premium Economy flight is more lucrative than the Economy flight.
In Economy, each Avios redemption is worth 0.4p but in Premium Economy each Avios is worth 0.7p – 75% more!
Surprisingly, a flight in Business Class has a lower redemption value for Avios at 0.066p. The Business Class flight is offering £130 off with 19,600 Avios – but the flight cost is an eye-watering £3,109.46!
Upgrading a BA Flight with 20,000 Avios
Now we might not be able to take a luxurious holiday away with this number of Avios, but we can certainly find a good upgrade. Everyone loves an upgrade! As long as there is reward availability, it's possible to upgrade to Club Europe on short haul or Premium Economy on many different routes and still have some Avios left over from 20,000.
For example, a one-way upgrade from Economy to Premium economy flying to New York costs 13,000 Avios (plus any fees).
If you're fortunate enough to have a Business Class (Club World) booking to New York, you could upgrade one way to First for just 18,000 Avios.
First is incredibly difficult to get into using Reward vouchers, and eye wateringly expensive to pay the full cash price, so any opportunity to sample First using Avios Reward should be grabbed! If you are flying to Europe, you have many more upgrade opportunities available.
If, for example, you book an Economy return flight to the wonderful city of Rome, you can upgrade both inbound and outbound flights to Business Class (Club Europe) from just 12,500 Avios! Club Europe allows you to use the BA lounges, as well as Business Class check-in desks, speedy boarding, and priority baggage arrival.
Outside Europe and US options become limited I'm afraid. An upgrade to Sydney, Australia from any cabin to any other cabin will cost a minimum of 50,000 Avios. More Avios are needed here. Asia upgrades are at similar Avios reward costs as flights to the US, so options are available here.
It is worth noting that upgrades are not guaranteed even if seats are available. British Airways, like all other point and Airmiles reward programs, release only a small number of seats on every flight that can be redeemed for Avios.
Once these reward seats are gone the only way to upgrade your booking is using cash if you have the right type of booking (Economy Basic does not allow any upgrades after booking, even with cash). It is usually better to use your Avios rewards for an upgrade during the booking of your flight than trying to do so after the flight is booked.
Where Can I Fly to for 20.000 Avios Points – Final Thoughts
An account with 20,000 Avios Points can still be used for a great flight or a nice upgrade, you just need to spend them wisely. Almost all of Europe is possible in Economy, and much is reachable with 20,000 Avios in Business Class – at least this year as the number of Avios needed for Business seems to have dropped.
Upgrades with Avios are a great way to make use of such a balance and enjoy a bit more space and personalized service, especially when flying to the Americas and to Asia.