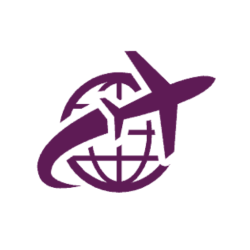 Latest posts by The Points Insider Team
(see all)
A visit to the British Airways lounge is always a sought-after experience when flying. Sumptuous leather seats, comfortable workstations, free food, and drink plus cooked meals brought straight to your table or seat. It's not possible to get into the BA lounge by paying a fee. Access to the BA lounge is only possible with certain class tickets or high-earning tiers in the OneWorld Alliance partner program.
But can you use the BA Lounge when flying British Airways Club Europe?
A BA Club Europe ticket does allow access to the BA Lounge. BA Club Europe is the Business Class offering from British Airways for short-haul flights in and around Europe. Access to the lounge for BA Club Europe travelers is the same as BA Club World travelers. Whether flying Club Europe or Club World, the benefits are the same.
A recent visit to the BA lounge gave a good reason why access to the lounge needs to be limited. I struggled to find a seat, so with a plate full of food I walked up and down the lounge looking for somewhere to rest my food and myself. The purpose of an airport lounge is to provide a tranquil environment away from the hustle and bustle of the airport terminal. They can be crowded spaces but with free food and drink (including alcohol) they really are great places to head to before a flight.
What is Club Europe?
It would be so much easier if every airline simply used the same terminology for all cabins and classes. We would all know where we stood. Club Europe is British Airways Business Class offering short-haul flights of usually 4 hours or less across Europe. The Club Europe seats are exactly the same as the economy seats. There is no extra width or leg room, but the middle seat is blocked out and you have your own separate cabin at the front of the plane – sectioned off with a curtain like most cabins are.
Aside from the seat, the benefits of flying long-haul in Club World (Business Class) are the same as short-haul in Club Europe.
Club Europe tickets give fast-track access through security airports, allow the holder to use Business Class check-in desks, give priority access on and off the plane – and also provide access to the same Business Class lounges. It's not possible to get into the First lounge or the Concorde lounge at Heathrow Terminal 5 when flying short-haul unless you are a Gold Tier member, but the Business Class lounges are a perfect way to feel more relaxed before a flight.
Difference Between Club Europe and Euro Traveller in the BA Lounge
Frustrating the terminology isn't so straightforward, so we'll look at both ticket classes, and what both ticket classes mean for BA lounge access. Club Europe is the equivalent of flying business class. Euro Traveller is the equivalent of flying standard Economy. On British Airways short-haul flights around London these are the only two cabins, and classes, it's possible to fly in.
As only Business Class passengers, as well as First passengers (not applicable for European flights) and OneWorld partner fliers in high-level tiers, can use the BA lounge, it, unfortunately, means those flying in Euro Traveller must either resort to finding a comfortable a spot in the terminal as they cannot purchase an independent airport lounge pass.
It's not possible to pay your way into the coveted BA Lounge without the correct class of fare.
Benefits of the BA Lounge When Flying Club Europe
If you've never sampled the BA Lounge, as long as you don't visit at an exceptionally busy time, you're in for a treat! Once you have gained access to the BA lounge by either presenting a lounge pass, if you were given one at the check-in desk or simply showing your boarding pass, the first thing you'll notice is a world away from the usual space in the terminal.
Leather seats, dining tables, and other seating spaces spread across the lounge.
Hot food counters, cold snacks, wine exquisitely presented, and fridges stocked with beer, water, juice, and soft drinks. There is also a small selection of branded spirits. All food and drink are completely free of charge. Eat as little or as much as you want, either through self-service or ordering on the BA app (accessed through a QR code link printed on the table) and the food will be brought to your table.
As I mentioned, I visited the BA North Lounge at Heathrow Terminal 5 recently on a Club Europe booking and it was incredibly busy. Finding a seat was troublesome, although when accessing the lounge, I was pre-warned it was very busy, and the other lounge were less busy – there are three BA Lounges in Heathrow T5 alone not counting the BA First or BA Concorde Lounge.
Catch it at the right time and it can be an oasis of calm.
How Much Extra is Club Europe to Access the Lounge?
The cost of Club Europe vs Euro Traveller can vary dramatically between the destination and how soon the flight is. We have analyzed costs quite considerably and taken a look at a number of flights across different destinations and date ranges.
The evidence we found suggests it costs an average of £136 to upgrade to Club Europe from Euro Traveller each way, so a £272 extra cost for a return flight.
One of the most asked questions is whether it is worth the extra cost. This is really down to personal choice and budget. For a flight of up to two hours, it may not be worth such an additional expense considering the expense.
There is no extra legroom in Club Europe, but you have no one in the middle seat. On a longer flight, it can be a little more comfortable having the middle seat free, as well as the free food and drink at the lounge as well as a meal on board the flight with additional free drinks.
If BA decided to remove a couple of seats in Club Europe and create even a few additional inches of legroom, just as they have done for World Traveller Plus (Premium Economy) for long-haul flights, this would really incentivize the offering. Although as it is Club Europe is usually full, or close to full, for almost all flights so it doesn't appear BA need to entice customers any more than they are.
Can You Use the BA Lounge When Flying Club Europe – The Insider's Notes
Fortunately, it's possible to use the BA Lounge when flying to Club Europe. It's not possible to use the BA First Lounge or the Concorde lounge at Heathrow Terminal 5, but you can use the main BA Business Class lounges. Any luxury, personal space, and free food and drink can only be welcomed on any flight so if the upgrade is within your budget to Club Europe, it certainly is worth the experience to try it!