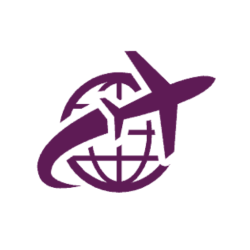 Latest posts by The Points Insider Team
(see all)
Avios spending can be a very fun way to spend the day, and there are many different ways to spend hard-earned points. There are ways to maximize Avios point spending and other ways that will not provide as good a return.
10,000 Avios Points may not take you outside Europe but there are still ways to explore amazing places all across the continent, or you can take advantage of Avios Point redemptions and upgrade a flight to the US to Business Class.
Upgrading to the US will take a few more points, but I will show you how to get these quickly and the options available. First, though we will look at all the amazing places you can fly direct to, and where taxes and fees are so low you may end up paying just 50p!
Destinations for 10,000 Avios
Fly to Europe
Unfortunately, five times as many Avios Points as this are required for a return flight to the US for example. Therefore, all destinations featured in this guide will be European destinations but with so many amazing cities, glorious beaches, and wonderful historical and vibrant old towns, you will be spoilt for choice.
The fewest number of Avios you will need for a return flight to any European destination is 18,500 but only 9,250 Avios Points are required for one way of the journey, which can reduce your overall flight cost down.
Using your Avios towards the cost of your flight is the best way to save here.
The alternative is to save your Avios and keep collecting until you reach your goal, but if you are itching to spend them, I'll show you how. Here's a selection of BA routes and the number of Avios Points you will need for a one-way flight.
| Destination | Type | Class | Avios Required | Taxes |
| --- | --- | --- | --- | --- |
| Paris | One Way | Economy | 9,250 | £0.50 |
| Amsterdam | One Way | Economy | 9,250 | £0.50 |
| Berlin | One Way | Economy | 9,250 | £0.50 |
It's worth noting that in some cases booking a return flight can be cheaper than just a single flight. This is because people who usually book single flights have a necessity to reach their destination and are not as price sensitive, and unfortunately the airlines take full advantage of this.
So, it is worth looking into the cost of a return trip than booking one way with Avios, and the other part of the journey with cash, as the full return airfare in cash, may be cheaper.
Save With Avios
During the checkout of any BA flight through the BA website, you will be presented with options to save on your booking using Avios. Unfortunately, this tends to be one of the less lucrative ways of redeeming your points, but if you seldomly collect Avios then any saving is worthwhile!
Here is an example of the savings on offer when booking a return flight to Berlin on British Airways with 10,000 Avios Points:

In this example, the full cash fare for this flight is £136.76, but a £50 saving is available for 9,500 Avios. This isn't a particularly good redemption rate, but it is a 36% saving from the published cash fare price.
Can we though do better?
Upgrade with Avios to Europe
Upgrade a One Way Flight
On the other hand, could we put the Avios to better use? Let's have a look at upgrading to Club Europe and enjoy the Business Class treatment of fast track security, speedy boarding, first on the plane, a free meal on board, and of course enjoy the sumptuous BA Lounge for up to three hours before your flight.
Here is an example of the savings that can be made when booking a return flight with cash, but upgrading one way with Avios Points:

In this example, it would cost £161.37 in cash and 5,750 Avios. You may notice this is an additional £24.61 in cash than the Save With Avios option above. This is because you need to pay the taxes and fees for upgrading any flight. This option though means you get to enjoy all the benefits of Business Class on your short-haul flight, including access to the exclusive BA Lounge for just £24.61 more than a return flight in economy!
It is worth noting that the same flight, outbound in Business Class and return in Economy, would have cost £255.37, so this does represent a saving of £94 and also means you will still have 4,250 remaining.
Upgrade a Return Flight
Just before we move on to looking at redeeming 10,000 Avios Points to locations outside Europe, it is worth considering upgrading a return Economy journey to Business Class. The current price of a return flight to Berlin from London using the book with cash and upgrade with Avios option is £190.87 plus 11,500 Avios.
This means we would be short by 1,500 Avios but this is very achievable in a relatively short period of time using the BA Shopping Portal.
Recommended Reading: How do Avios Points Work – Guide to Collecting and Spending
Upgrade with Avios to the U.S.
Although 10,000 Avios Points isn't even close to a long-haul economy return flight to New York, for example, let us look at potential options for using Avios Points when flying further afield. The cheapest Avios redemption return to New York in the economy is 50,000 Avios Points plus taxes and fees.
In order to upgrade one way of your flight from economy to premium economy, and enjoy a more secluded cabin, separate check in, and a wider seat and pitch requires 13,000 Avios.
We are almost there – just 3,000 Avios are needed for this upgrade to New York!
If you have never flown in Premium Economy, it is well worth the experience. There are so many ways to collect 3,000 Avios in a short space of time, and we have many articles and guides to show you how! In fact, if I were short this number of Avios for a one-way Premium Economy upgrade, I would be tempted to purchase the 3,000 Avios needed at a cost of £63, which would be cheaper than the cash price for the Premium Economy one-way upgrade.
Where Can I Fly to For 10.000 Avios Points – The Insider's Notes
Here is The Points Insider's summary:
10,000 Avios Points isn't enough for a full return flight to any of British Airways, destinations but they can be used to save on any cash flight booking, although the redemption value of Avios this way is very low.
A better way to use 10,000 Avios Points is to upgrade one way of your journey to the next cabin. On short-haul this would be from Euro Traveller (Economy) to Club Europe (Business Class) and on long-haul flights, this would be from World Traveller (Economy) to World Traveller Plus (Premium Economy).
Upgrading a one-way flight to close destinations in Europe can be made with 10,000 Avios, and you should have Avios left over. If you would prefer to upgrade one way of a long-haul flight to New York, for example, you will need to collect around 30% more Avios Points. The higher the cabin class the more lucrative your Avios will be for you, so upgrading is always going to give the best option and give you a much more comfortable price – albeit at a more expensive cash price.
You'll be very appreciative of the upgrade when boarding the flight and taking the first glimpse of your upgrade seat especially if you've never flown in that cabin class before!