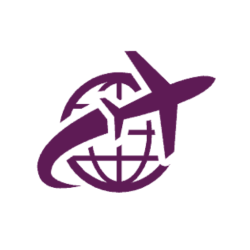 Latest posts by The Points Insider Team
(see all)
Relaxing in a lay flat bed in your own private space sipping champagne at 36,000 feet on a 10-hour long-haul flight can be pretty bliss. Business Class on BA is an experience you're likely to remember but it can be expensive.
The cost to upgrade from Economy to Business Class on a typical route to the US costs an average of £1,102 whereas the cost to upgrade to Business Class from Premium Economy to the US is on average £742.
The cost to upgrade to Business Class will often depend on the route you are traveling, how busy that particular flight is, and whether you are upgrading before or after you have booked your flight.
The British Airways September Sale is on now for flights and holidays – with new flexible policy! – some big savings this year, here's the link to check the sale prices
What to Expect in Business Class on a BA Flight
Business Class is a premium offering from many airlines which will enhance your flying experience. This often includes:
Lounge access at the airport terminal
Faster check-in
Fast track through airport security
First to board the plane
Lay flat bed (on long haul flights usually over 5 hours)
More space and legroom
Private cabin
Attentive service with better food and drink selection at a time to suit you
All these extra benefits and enhancements to your travel experience come at a cost that is usually around four to eight times the price of an economy ticket. Justifying these costs can leave you at odds with yourself. An extra £1,102 could cover an upgrade for your hotel room as well as meals and maybe even car hire for your trip.
Is the standard economy that bad that it's worth over £1,000 for a bit of extra legroom and china plates to eat from? Unfortunately, and relatively speaking, of course, it can be.
The Business Class offering is, as described, designed for executive Business travel. It's important for those traveling through the night for business, ready to be in the office the next day, to be able to get some shut-eye. Something we can probably all testify as being rather troublesome in the Economy!
Holidaymakers baulked at the luxury and space being offered to Business Class travelers and wanted in for themselves. Business Class became the aspired class for day-to-day travelers – with First Class remaining the ultra-exclusive flying class reserved for celebrities, C-level executives, and those with more money than they know what to do with.
The Cheapest Time to Upgrade to Business Class on BA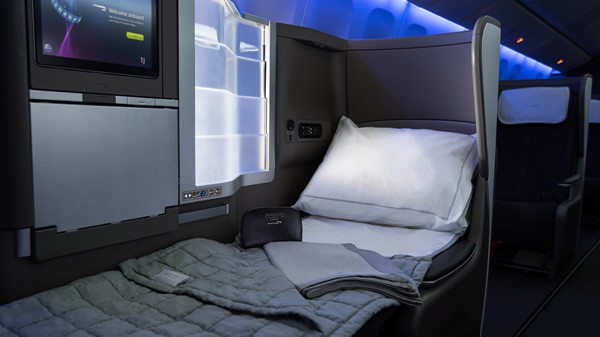 It's almost always cheaper to upgrade to Business Class before you've purchased your flight ticket. It's possible of course to upgrade your flight after you've bought your ticket but the closer you get to your flight date the more expensive flight tickets become, and therefore more expensive your upgrade cost.
Buying a Business Class seat in off-peak season can also reduce the cost of your flight fare. In some cases, the Business Class fare can be as much as 50% cheaper to fly during off-peak, so flexibility is your friend here.
Look out for flight sales – (Update: BA sale now on until March!) . British Airways regularly run sales of some kind or another but a couple of times a year the big sales really help drive down the cost of Business Class, and in some cases a long haul flight to the USA can cost under £1,000!
These days are almost becoming a distant memory as flight prices, with inflation, continue to rise. The cheaper economy fares become, as the airlines battle for competition in this space, the more expensive Business Class and First Class seats have to become to compensate.
This though holds a benefit for Business Class travelers as benefits and experiences offered by the airlines naturally need to become better to keep those lucrative customers loyal.
Cheapest Ways to Upgrade to Business Class on British Airways
By far the cheapest way to upgrade to Business Class on BA is to collect BA Avios Points. By joining the BA Executive Club (airline member for free) you open up the opportunity to collect BA Avios Points and Tier Points each time you fly.
Collect enough Avios Points and you can turn these into a free upgrade from Premium Economy.
You can't, I'm afraid, upgrade from Economy to Business Class on British Airways on long-haul flights with Avios Points.
You can though on short-haul flights where Premium Economy is not offered on the flight. You can upgrade to the next cabin on BA flights. So, on short-haul, this is Economy to Business Class but on long-haul, the order is Economy -> Premium Economy -> Business Class -> First Class.
For more information on the distinctions between British Airways flight seat classes:
Upgrade to Business Class for free using Avios Points
The number of Avios Points needed to upgrade does depend on your route and whether you're flying off-peak or peak time. Flying to the US can cost as few as 44,000 Avios Points to upgrade to Business Class from Premium Economy. If you check your Avios balance and see 2,000 points sitting there, it may be a little disheartening.
Unfortunately collecting Avios whilst flying in Economy class is one of the slowest ways you can build up your Avios Points (unless you are flying multiple times every month). In fact, open a Barclays Avios Bank Account and you will earn more Avios Points as a bonus each month than if you were to fly Economy to New York twice a month!
The Barclays Avios Bank Account costs £12 per month (far cheaper than flying return to the Big Apple) but you will need a gross income of £75,000 or more per year to be eligible.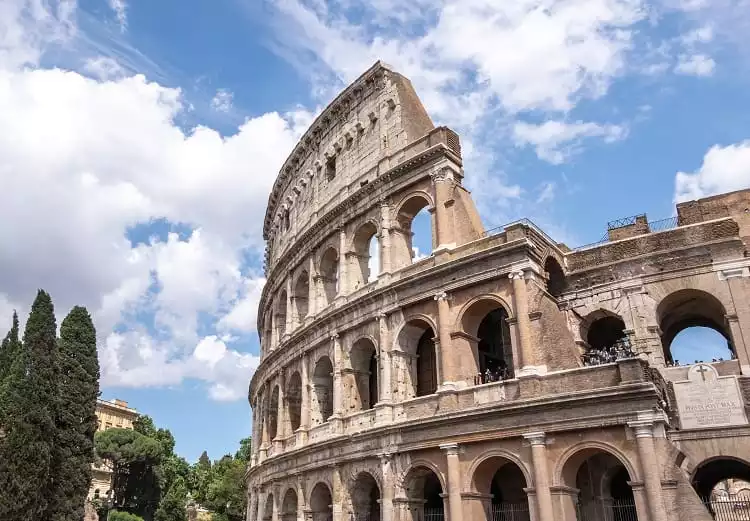 Collect Enough Avios Points for an Upgrade to Business Class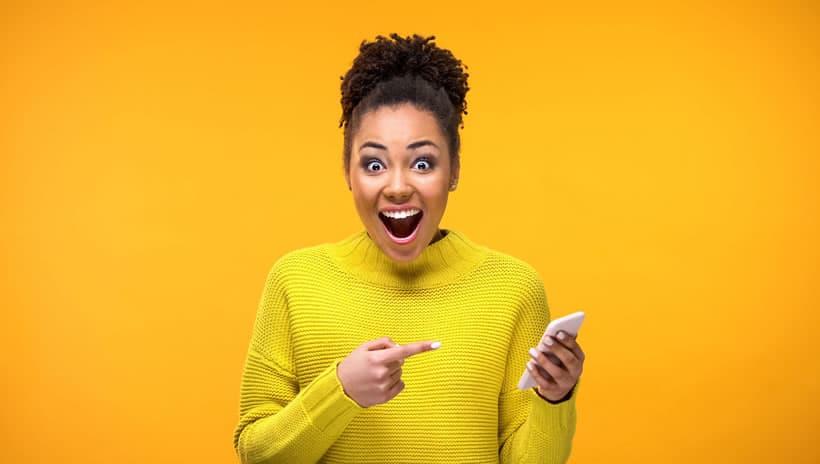 There are ways to collect enough Avios Points for an upgrade to Business Class – and you don't even need to take to the skies either.
Here are just four of the many ways to collect over 70,000 Avios Points without spending much more than you do today:
25,000 Avios Points – Take out the BA Amex Plus Credit Card (spend and annual fee terms apply). This is enough for some free Economy tickets.
25,000 Avios Points – Open up a Barclays Avios Bank Account and switch from your existing current account (minimum gross annual income terms apply)
18,000 Avios Points – Annual bonus points for having the Barclays Avios Bank Account
5,000 Avios Points – Estimated annual Avios Points available if you carry out your weekly grocery shop in Tesco, fill up your petrol tank at Sainsbury's Petrol Station or Esso, and convert your Nectar Points to BA Avios points
You should also read our guide on earning enough Avios points for a free flight which will show you all the ways you can earn Avios Points for either a free flight or upgrade
How to Get a Free Upgrade on Your Next Flight
If the costs of upgrading to Business Class are too high, and you don't yet have enough Avios Points yet, do not quit just yet. There are ways to increase your chances of a free upgrade on your next flight. No methods are guaranteed but having been upgraded multiple times on various flights I have picked up a tip or two on ways you can increase your chances of those magical words 'You've been upgraded!'
I remember my first-ever free upgrade. I was in my late twenties and flying overnight to India. My cabin was Premium Economy and although I felt rather excited about the trip, I hit a state of shock as the check-in clerk uttered that wonderfully sounding phrase 'Oh! You've been upgraded!'.
I'm not sure if the shock left my face or my body as she handed me my Business Class ticket. Part of the condition of the upgrade meant the lounge wasn't part of the deal – but hey my trip was just about to get unimaginably better, and my first time in Business Class.
She loosely directed me towards what looked like some kind of secret airport passage and told me 'Airport security that way.
I stood there for some time, with my hand luggage in hand and my Business Class ticket aloft in the air wondering what I do now until another member of the flight crew took my ticket out of my hand and waved it in front of the door sensor and said 'It's through there.
The corridor was dark and long and reminded me of that nervous walk Dorothy and friends had in the Emerald City on their way to see the Wizard!
As the corridor turned ahead of me, I could see a light at the end of the tunnel and what looked like a secret airport security section ahead just waiting for me. I'll stop here as I could go on for many more words yet but suffice is to say the overall experience had me well and truly hooked and the main catalyst for The Points Insider website you are reading now.
If you want to increase this experience, I suggest you read my article on how to get a free upgrade on a flight.
Is it Cheaper to Upgrade to Business Class at the Airport?
The short answer is that Yes, it is often cheaper to upgrade to business class at the airport, but you also run the risk of there not being any seats available to upgrade TO.
Just like with most airfare, prices generally rise in the weeks leading up to a scheduled flight departure. Then, in the days before a flight, prices can rapidly (including upgrade costs) can rapidly drop on under booked flights.
Seasoned travelers can often snag cheaper upgrades at check-in or at the gate, but there are a few conditions that make this more likely.
Traveling at off-peak times. During travel season, don't expect there to by ample seats, but if traveling during off-peak times you can often get cheaper upgrades.
Lifetime loyalty. If you are a frequent flyer or longtime member, this can often help get priority at the gate.
Arriving early. If you are at the gate early, talking to the gate agent can sometimes help expedite things, at least putting your name in.
While I don't encourage this tactic in excess, if there's any travel issue (even a slight delay), you can use this to your advantage to request a cheaper (or free) upgrade.
Cost to Upgrade to Business Class on British Airways – In Summary
Business Class isn't a cheap experience. There are ways to reduce the costs considerably through the BA Executive Club and Avios Points program – and you could always try and blag your way to a free upgrade – but if not, the costs can seem a little on the expensive side.
At a cost of between £742 and £1,102, depending on your original class of flight, an upgrade may seem too steep, but it is worth breaking this down a little. A return flight to the US will take a minimum of 16 hours and up to 24 hours depending on where you're flying to and how many stop-overs you have.
If you break down the extra costs on a per-hour basis this would work out between £30.91 and £68.87 per hour. If you factor the airport lounge time in this as well, the per-hour upgrade is now between £24.73 and £45.91 per hour (assuming you spend 3 hours in the lounge per leg of your flight).
It may be more palatable to think about in this way.
My preferred option for upgrading to Business Class is to buy a Premium Economy fare and upgrade using Avios Points. Collecting 45,000 Avios Points in a year is certainly achievable for most without changing your spending habits too much and with the Premium Economy fare roughly £300 more expensive than Economy it feels the option for the best of both worlds.
Happy flying!