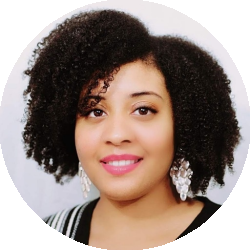 Latest posts by Candis Pope
(see all)
British Airways is one of my favorite airlines, simply because of its customer service. I've always had a great experience when I've flown with them—even in Economy.
But each time that I booked a premium flight, it was incredible! I've learned a few things about British Airways' premium classes, and I have all the details. In this guide, I'll explain the differences between British Airways' Business Class vs. First Class and provide some of the pros and cons of each option. If you're curious to learn more, just keep reading!
My Fare Class Choice
The truth is, Business Class and First Class are very similar. Of course, First Class offers more perks, but in comparing the two, Business Class makes more sense. I feel like I can have an incredible experience, at a fraction of the cost. When flying Business Class, I have access to lounges, extra baggage allowance, and comfortable seating. That's enough for me! When I want to experience First Class, I upgrade using my reward points.
Main Differences Between Business Class vs First Class
The main differences between Business Class vs First Class are:
Business Class doesn't include free Wi-Fi, whereas First Class does.

Business Class offers standard seats on short flights, whereas First Class always provides suites.
Business Class is split into two categories, but First Class only has one.
Business Class passengers board after First Class.
Business Class travelers get two checked bags, but First Class passengers get three.
The Key Features of Business Class

British Airways' Business Class is split into two categories: Club Europe and Club World. Club Europe is for flights within Europe, while Club World covers long-haul destinations.
There are a few key differences between the two services. Club Europe offers an intimate experience with rows of seats in a 2-2 configuration. This means that every passenger has aisle or window seat access and the middle seat is left open. That way, both passengers in a row are comfortable and not "squeezed in".
On the other hand, Club World has private suites that are fully enclosed and have doors for added privacy. The seats in Club World are arranged in a staggered configuration so that each passenger has direct aisle access. There is also more space in between seats, making it more comfortable for passengers to stretch out and relax.
Baggage Allowance
Business Class passengers on British Airways are allowed one piece of carry-on luggage. You are also allowed to bring a personal item on board, such as a handbag, laptop bag, or briefcase. Furthermore, you can check up to two bags in the hold. The same baggage policy applies to Club World as well.
Food and Beverages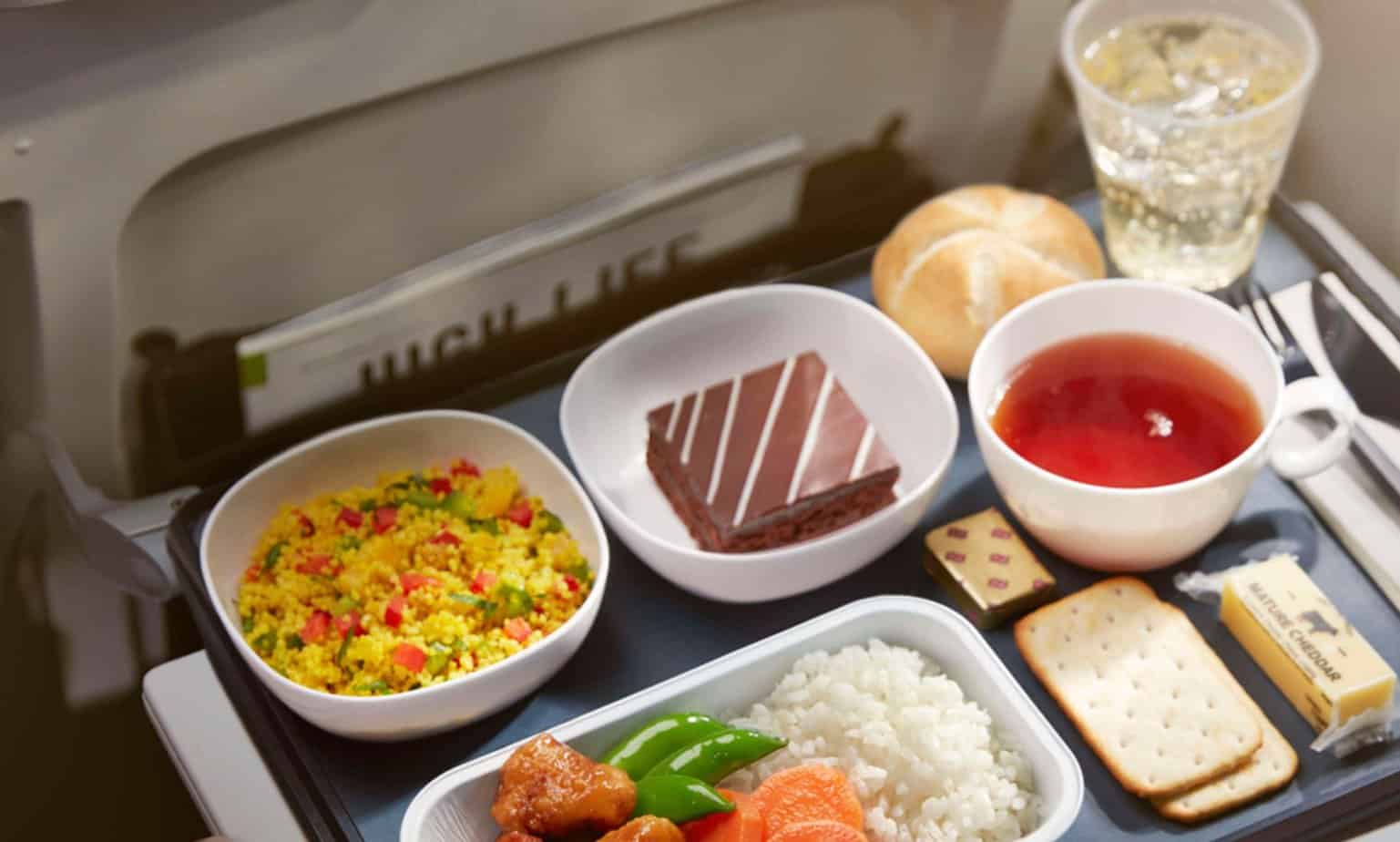 Both Club Europe and Club World offer complimentary food and beverages. Club Europe offers a hot meal service on most flights. Club World passengers can enjoy a three-course meal with champagne on long-haul flights. During the flight, passengers also receive snacks and other beverages.
Priority Check-in and Boarding
Business Class passengers are given priority check-in and boarding. This means that you can avoid the long queues at the airport and board the plane before everyone else. I definitely appreciate this perk because it saves me so much time!
In-Flight Entertainment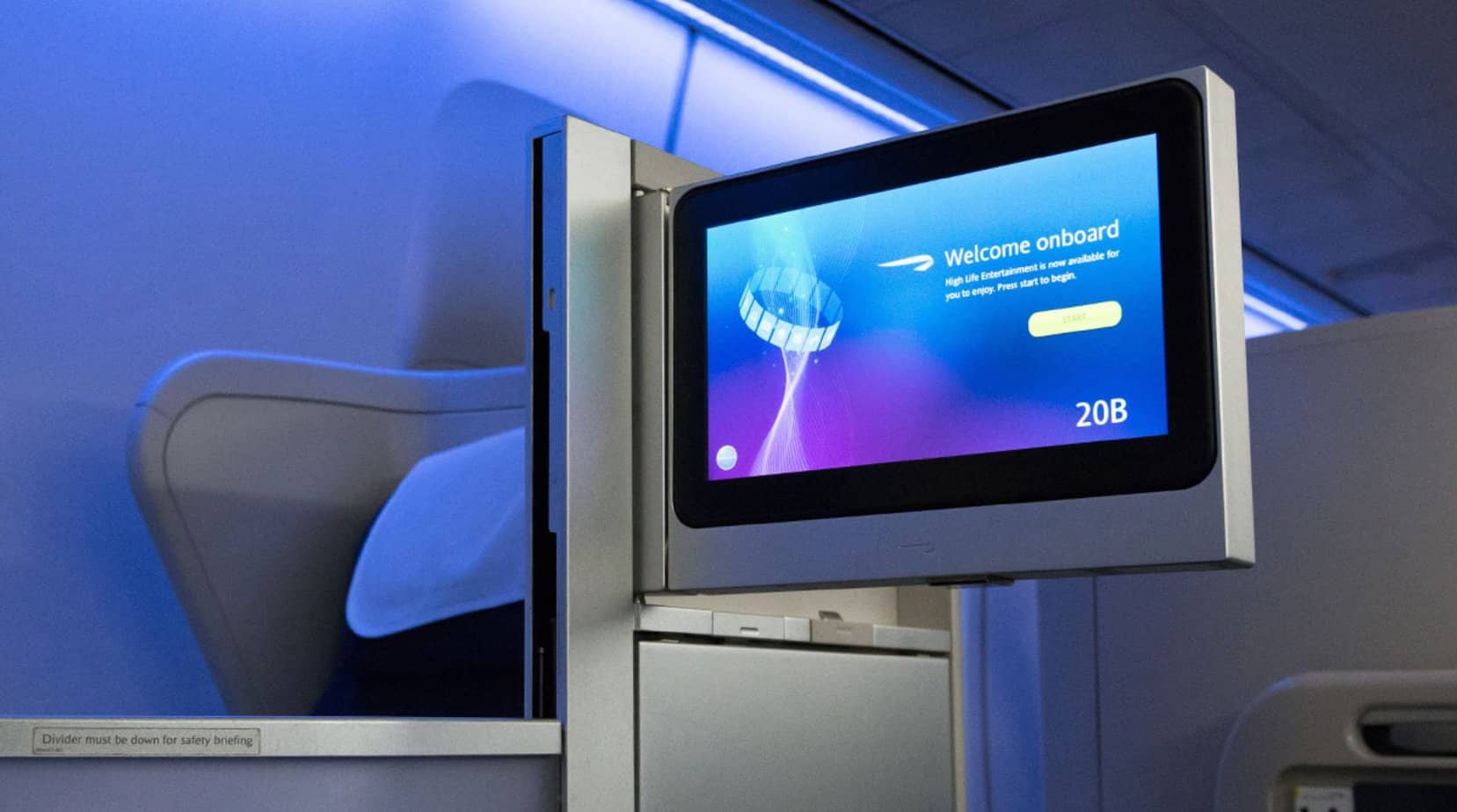 Club Europe and World offer in-flight entertainment with a variety of movies, TV shows, and games. You can access the entertainment system through the seatback screen in front of you. The selection is updated regularly, so you won't get bored on your flight.
Lounge Access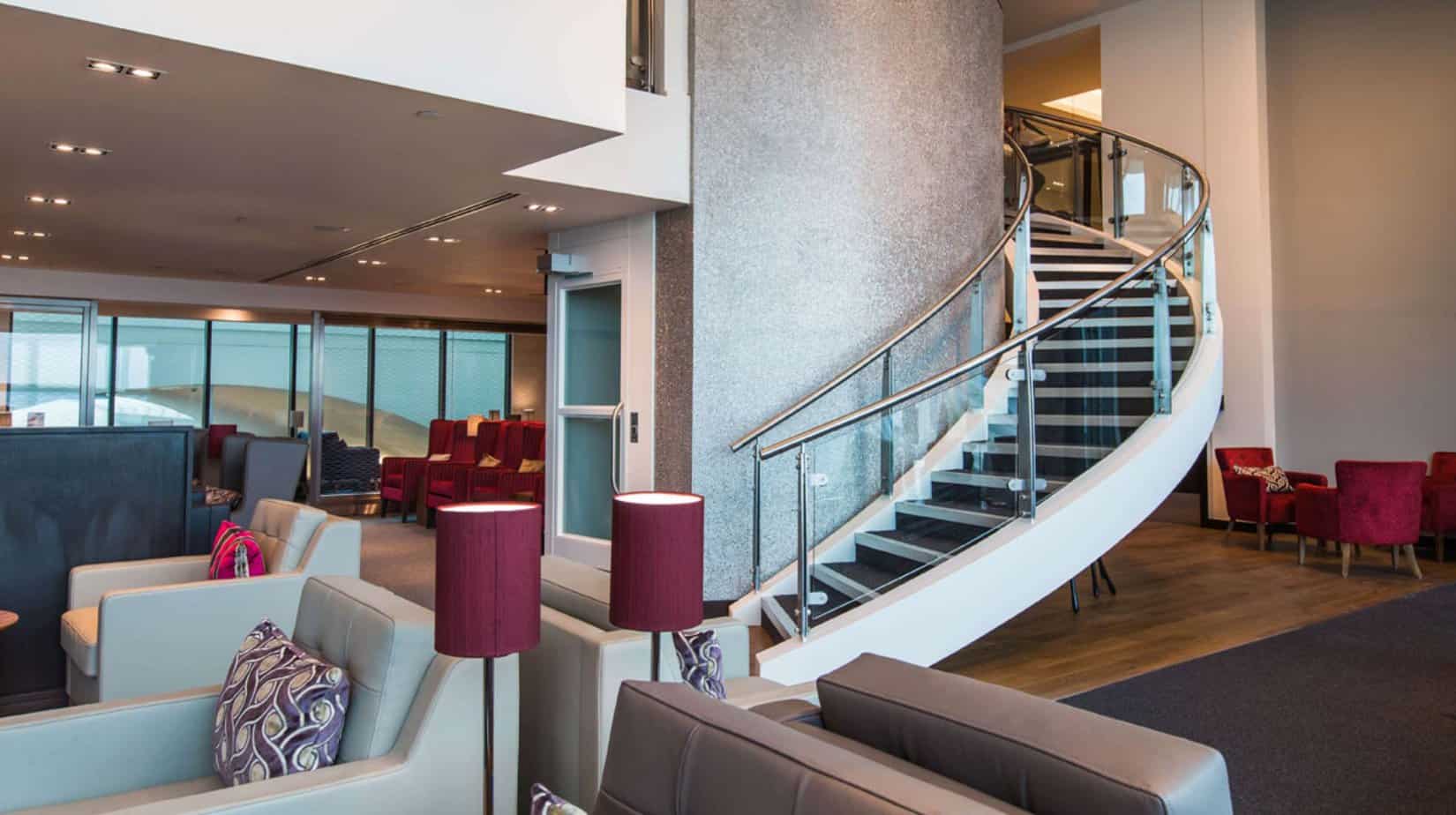 Business Class passengers on British Airways have access to the airline's lounges. The lounges are a great place to relax before your flight, and they offer complimentary food and drinks.
If you're flying Club Europe, you'll have access to the Business Class lounge in London Heathrow. For long-haul destinations, you'll be able to use the First Class lounge. I absolutely love chilling in a lounge before my flight. It feels good to escape the hustle and bustle of the airport.
Pros
Upgraded Avios Points
When you book a Business Class flight on British Airways, you'll earn more Avios points. Avios points can be redeemed for free flights, upgrades, and other perks.
Flat Beds
In Club World, you'll have a fully flat bed to sleep in. This is a game-changer if you're flying long-haul because it allows you to arrive at your destination well-rested.
Food Made from Local Ingredients
I love that British Airways sources its food from local suppliers. This means that the food is fresher and tastier.
Cons
No Free Wi-Fi
Unfortunately, Business Class customers have to pay for Wi-Fi. I feel like Business Class passengers should get free Wi-Fi, and I was disappointed when I learned that it wasn't included with my airfare.
Narrow Seats
Although the Business Class seats are comfortable, they're not as wide as I would like. I'm a bit "hippy", so I like to have extra space to move around.
The Key Features of First Class

Unlike Business Class, First Class is not split into two categories. Here's what you can expect from First Class:
Baggage Allowance
First Class passengers on British Airways are allowed two pieces of carry-on luggage. You are also allowed to bring a personal item on board. You also have a generous baggage allowance, so you can check up to three bags in the hold.
Food and Beverages
The food and beverages in First Class are top-notch. You'll be served a nice meal with champagne, and you can order from an extensive Dine Anytime menu. There's also a complimentary bar service with spirits and wine.
In-Flight Entertainment
The in-flight entertainment system is the same as in Business Class. However, First Class passengers have access to Wi-Fi, so you can stay connected during your flight. This is a really good perk because having access to the internet while in the air is a big deal. It would be a bummer to not have free Wi-Fi after paying for a First Class ticket.
Lounge Access
First Class passengers have access to the First Class lounge in London Heathrow. This is the most exclusive lounge in the airport, and it has a really nice selection of food and drinks.
If you're traveling on a long-haul flight, you'll have access to the Concorde Room. This is a special lounge for First Class passengers flying on the A380. The Concorde Room has its own check-in, so you can avoid the long lines at the airport in London and New York.
Seating
One of the best things about First Class is the seating. You'll have a private suite with a fully flat bed, and there's plenty of space to stretch out. The seats are also wider than in Business Class, so you'll have plenty of room to move around. I love being able to lay back and get comfortable while en route.
Pros
Nice Bedding
The mattress topper that comes on the beds in First Class is really nice. It includes a thick, comfortable, microfibre mattress with 400 thread count bedding. The First Class bedding feels amazing! I absolutely love it.
Privacy
First Class is the most private way to travel. I really like how the First Class cabin is so secluded. It's so much better than being in a crowded Economy cabin.
Noise-Canceling Headphones
The noise-canceling headphones are a game-changer. They block out all the engine noise, so you can enjoy your in-flight entertainment without being interrupted. My surroundings have to be really quiet for me to get comfortable and fall asleep, so I appreciate these headphones.
Cons
Price
The price of a First Class ticket is definitely the biggest downside. It's quite expensive, so you have to be willing to pay the premium.
Alternatives to Consider
British Airways Premium Economy 
British Airways Premium Economy is almost as good as its Business Class option. It includes priority boarding, extra legroom, additional baggage, and an amenity kit. If you want a nice travel experience, without the Business Class prices, this is a good option.
Virgin Atlantic Premium Class
Virgin Atlantic's Premium Class is really nice. Customers are welcomed on board with a glass of bubbly and are given extensive meal options. Passengers also have access to a wall of snacks, which I think is very cool. Not to mention, the cabin is extremely comfortable, and the seats feel amazing. Premium Class passengers are allowed to check extra bags as well. 
Lufthansa Business Class
This is a fantastic alternative. This fare includes complimentary meals, upgraded seats with extra legroom, and access to lounges. Furthermore, Lufthansa Business Class passengers receive priority baggage handling, as well as priority boarding.
FAQs
Question: What's the fee for Wi-Fi in Business Class?
Answer: The fee for Wi-Fi varies. The price that you pay depends on the package that you choose and the amount of Wi-Fi data that you get. The prices start as low £1.99.
Question: What should I do if the airport that I'm visiting doesn't have a British Airways lounge?
Answer: There are many non-British Airways lounges that you can enjoy. British Airlines is part of the OneWorld Alliance, so you can go to the affiliated lounges. Before your trip, look up available lounges on the OneWorld website.
Question: Can I get a Business Class or First Class upgrade using Avios points?
Answer: Yes, you can! Depending on the number of points you have, you can upgrade to an upper cabin when there's availability. I've done this before, and it's a great way to enjoy a premium flight experience, without spending a ton of money.
My Closing Thoughts about British Airways Business Class vs First Class
The one thing about British Airways is that they have superb customer service—no matter which cabin you fly in. However, the service received in Business Class and First Class is top-notch. You'll have a good time in either class.
But in my opinion, Business Class offers a similar experience to First, and you don't have to spend as much money. Don't get me wrong, First Class is top-of-the-line, but I don't always find it necessary to buy a First Class ticket. I like to save my funds for the destination that I'm traveling to.
With that said, I hope you enjoyed reading this guide, and I wish you well on your next vacation!