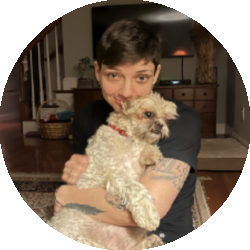 Latest posts by Sarah Weisberg
(see all)
Flying Delta is an enjoyable experience: friendly desk service in the airport, flight attendants are jovial, and an array of food and beverages.
The food and beverage differ depending on where you're sitting on the plane, but as I said, by and large, it's a comfortable, affordable way to travel.
Like all big airlines, there is a range of seating options for your flight. Depending on where you choose, you're either lining yourself up for a flight with all the bells and whistles or, flying from Point A to Point B with basic inflight conditions.
Even the most basic of the conditions still guarantee a comfy flight, but deciding between Delta Comfort Plus and Delta First Class is a game changer for certain flights.
The ability to have a variety of options (with Delta, you really do) makes a world of difference to the nervous new flyer who's shaking at takeoff to the seasoned flyer who's already picked out their meal and has an idea of what show they want to watch once they take off.
On Delta, there's something for everyone, and toeing the line between economic luxury and the next step up is worth investigating; especially if you're preparing to travel a significant distance, where comfort is the key to starting a trip off right.
Bottom Line Up Front
Delta Comfort Plus and First Class are right smack in the middle of the available luxury levels of flying with Delta. To put it simply, levels of luxe:
Basic Economy: Least luxurious traveling for the minimalist.
Main Cabin: The luxury of picking your seat.
Delta Comfort Plus: Luxury wearing its work boots.
First Class: Mid-range luxury for higher-range prices.
Delta Premium Select: International only, a luxury that is for those that want to pay for premium and receive it.
Delta One: The closest thing to Shangri-la on this side of the ionosphere.
I tend to choose the most affordable option when I fly, but if you don't mind spending some extra money I think it's worth it to upgrade for longer flights.
Main Differences Between Delta Comfort Plus vs First Class
The main differences between Delta Comfort Plus vs First Class are:
The price: Delta Comfort Plus seats run from the $500 + (USD) range, whereas First Class beings above $1,000 (USD). *This is dependent on domestic vs international flights, but factor in roughly the same amount +/-.

The seats: Delta Comfort Plus offers a reclining chair with a leg and footrest, whereas First Class offers a 4.5-inch recline and 8 extra inches of legroom.

Boarding and disembarking: You're allowed to board in an earlier group in Delta Comfort Plus, whereas in First Class, you board first.

Food and Drink: I'll get into this more in depth below, but essentially: in Delta Comfort Plus you're getting slightly better than what Main Cabin is getting, whereas in First Class, you're getting more options, more complimentary items, and you don't have to pay for certain upgrades as they're built into the ticket.

One note: All levels of Delta flyers are able to get meals for special dietary needs across 11 iterations. From allergies to religious preferences to vegan and dairy-free fare, there's something for everyone, and Delta is more than willing to work with you.

Luxury Level: Delta Comfort Plus is luxury in its most economical format, whereas, in First Class, you get the First Class experience. Sky Priority is just the beginning, my friends.
Things to Consider
I decided to go about this for you like I would for myself. When I book a flight, here's what I look for and how I decide to book.
First, We Have the More Picky Side of Things
Date Range: Do I have the availability in my schedule to have a +/- days of travel situation?
Flight Duration: I get antsy. I need to know what I'm getting into.
Destination: Believe it or not, this plays a pretty big factor. If I'm on a solo trip and I don't get any sleep on the plane (which I won't because I lack that superpower), I can probably take a quick nap when I get there. With a group or meeting someone at Point B we may just hit the ground running.
Time Zones: Jumping an hour back isn't too bad; adjusting when I went to Chicago was barely noticeable. Five hours into the future in London after flying all night took its toll.
Departure and Arrival: See above; you need to know how much fuel you need.
Airline Operation: With Delta, you'll often see Virgin Atlantic by Delta or vice versa (see how Delta compares to Virgin). Partner airlines are important to consider.
The Less Picky Side of Things
Price: Yes, I look for the best deal, but I know I've committed to paying for a flight. Seeing a large number come up for a flight isn't a surprise. If it is for you, we need to have a quick discussion about expectations.
Solo or Together: Where do you want to sit? No, where do you want to sit? (

Hint: I want the window. We're both going to the same place. Proceed.)

Food and Drink: It's nice to have a selection while traveling worked into the price of your ticket. Regardless of where you sit on a Delta flight, they do what they can for your dietary needs. However, there's a difference between a bag of pretzels and a soda to having a full, pre-chosen meal on a long flight.

Hot take here: You can buy food at the airport. Having experienced this, I'm just throwing it out there: just because you

can

buy a full lobster dinner and bring it on the plane doesn't mean you should.

Comfort: I'm on the taller side, and I have long legs. I can fold myself into a seat and watch the clouds go by, but I also like the option of stretching out.
What is Delta Comfort Plus?
Delta Comfort Plus is First Class with a fraction of the luxuries and a fraction of the cost. Depending on where you look, you may also see it written out as Delta Comfort+. It's up to you how you like to proceed with writing it down.
Akin to Main Cabin, choosing your seat, and eCredits with cancellations and moving flights are included. Essentially Delta Comfort Plus is a step up in the luxury seating game, but is it worth the money? Let's break it down.
On and Off and Overhead
Delta Comfort Plus passengers do receive priority boarding and disembarking ahead of Main Cabin. Comfort Plus is only a stone's throw from the Main Cabin seats on most aircraft but still a timesaver.
On the downside, being only a stone's throw from Main Cabin seats means that once you've boarded, you're still at the mercy of those couple passengers that can't get a handle on their carry-on or backpack, and during boarding, there's a minor free-for-all that you may need to shield yourself from.
When I get on a plane, my goal is to find my seat, stow my carry-on and sit down without disrupting the traffic flow of passengers heading to various seats. Comfort Plus is a step ahead in keeping passengers moving. The overhead storage bins have dedicated spots for each seat, ensuring that the "where's my duffle" shuffle won't ensue once the plane lands.
Added Comfort
Comfort Plus allows up to 33" of legroom depending on your seat. The Delta Comfort Plus seats are usually marked with a Comfort Plus logo on most planes, but aside from that, the seats are almost the same as in Main Cabin and Basic economy. However, the little things are what make a flight memorable.
A complimentary pillow, blanket, earbuds, and amenity kit are designated for long-haul international flights. Using Delta Studio, you can enjoy 1,000+ hours of free shows and movies with access to HBO, Hulu, and Showtime.
Podcasts and Spotify are available in playlists, there are numerous games to play, and you have the option of participating in Peloton classes designed solely for inflight fitness.
Food and Drink
Delta's meal services are the same across the board for dietary needs. The 11 options for special meals are equal opportunity. Snacks just got better. Routes over 900 miles when meal service isn't available to have passengers dining on premium snacks.  Flights over 251 miles serve Starbucks coffee, beer, and wine for the 21+ crowd. For flights over 500 miles, the 21+ passengers are able to enjoy spirits.
Flying domestically in the US and international flights to Mexico, Canada, the Caribbean, and Central America with Comfort Plus guarantees complimentary beer, wine, and liquor service. Two drinks of note on hand include Du Nord Social Spirits and Tip Top Proper Cocktails.
Comfort Plus Pros
Extra legroom
The board earlier than Main Cabin
Larger seats
Comfort Plus Cons
You're paying a lot more for a slightly better Main Cabin seat
Upgrades are available in Main Cabin which equals out to less money spent than for the ticket
Overall, if you're aiming for luxury, aim a little higher
What is Delta First Class?
Though I haven't flown First Class, I'd like to. The first tier in the Delta luxury lineup looks to be a delightful way to fly with less hassle and more pizzazz.  While this is two levels below the ultimate in Delta's cabin levels, the top being Delta One, First Class definitely makes you feel like you're important, as well as offering a myriad of new ways to pass the time and special food and drink offerings.
Luxury Before Liftoff
Flying First Class means you're among the first to board, but do you think the party starts only once you're on the plane? No! As soon as you arrive at the airport, you have Sky Priority Service, allowing for expedited check-in, security, and baggage. Speaking of baggage, when you arrive at your destination, you get your bags first. Get this; you, you lucky First Class passenger, have two free checked bags. 
But anyway, once boarding has begun, you're invited on first so you have more time to settle in and prepare for your flight. After stowing overhead baggage, passengers settle into seats with 8 inches of extra legroom and a 5.4 inch recline. Seat back screens are routinely 11 inches, but not on all flights.
Similar to Delta Comfort Plus, you also receive an amenities kit after you board, and have access to 1,000+ hours of free entertainment, TV, Spotify, podcasts, and other hidden gems waiting behind the screen.
Long Haul Luxury
Being onboard for a while, you're going to need the necessities to get through a long flight, especially if you don't possess the superhuman ability to fall asleep on a plane. In First Class, your dedicated flight attendant will make sure that when you're ready for your personalized service, you get it.
Whether it's a hand with the amenity options or making sure that your extra built-in outlets for maximum productivity are working at peak performance, they're there for you. They're also ready with your food. Speaking of food, it's not just peanuts and pretzels. In First Class, you'll have access to complimentary Starbucks, wine, spirits, and beer.
Remember, said complimentary alcoholic beverages are for the 21+ crowd, but with a wide selection, you'll be enjoying yourself in no time. For flights 900+ miles, there are fresh meal boxes available.  One thing that definitely separates the First Class dining experience from that of other cabins are the timing of the fresh food you'll get. On flights between 900-2,299 miles, there is a chef-curated breakfast for flights departing between 5 am-9:45 am.
From 9:46 am-3:59 pm, it's lunch, and from 4 pm-8:59 pm, you're getting dinner. There are snacks along the way, and you're always able to bring something bought at the airport onboard. If you're flying over 2,300 miles, there is a fresh meal service 24 hours a day, snacks, drinks, and hopefully you've found the ability to fall asleep.
I can't, but for that much time, I hope you can. I've taken flights that long, and while enjoyable, I can safely say that arriving in a different timezone thoroughly exhausted is not it.
First Class Pros
Sky Priority access
Expedited baggage and check-in
First to embark, first to deplane
Noticeably larger seats with room to work and be comfortable
Personalized service
Greater food options
First Class Cons
This is still a mid-tier luxury
It's not the highest form of First Class and if that's what you're looking for you have to go higher
Significantly more expensive than Comfort Plus
Alternatives to Consider
The Delta (Half) Dozen
If Comfort Plus and First Class aren't what you're looking for, consider the other options Delta Air Lines offers. There are six total, and I'm confident that there's a place for everyone to find exactly where they want to sit on each flight. This is a definite "know before you go" or "look before you book" or some other variation of rhyming that will help you remember. Hey, it works for me.
Basic Economy
Bare-bones traveling. You will have access to the minimalist offerings on every flight and nothing extra. Available on international and domestic Delta Air Lines flights.
No refunds or changes

No assigned seats until check-in

Last to board

No upgrades or miles earned
Main Cabin
Same seats as basic economy, but you get to pick them when purchasing your ticket with no change fees. (This is where I sat for my flights to and from London, stick around till the end for the most affordable alternative that has wiggle room!) Available on international and domestic flights.
Delta Premium Select
One step below the highest class Delta offers, and it's still pretty swanky. Available only on select international flight fare class.
Wider seats

Leg rests and footrests

Extra amenities for long-haul flights

Regional dining options are available
Delta One
While I haven't seen it, rumors indicate that this is the most luxurious way to fly Delta, and given the pictures alone, I believe it. Available on international flights and specific long-haul domestic flights.
First to board

The seat reclines to 180 degrees to become a bed, including an oversized duvet and a down-alternative pillow

Someone Somewhere handcrafted amenity kits

Full Sky Club Access

Full-height privacy dividers (aircraft dependent on height)

Upgraded dining/beverage service
FAQs
Question: What are the Mask Rules? Some Airlines are Doing Things Differently, and if Passengers don't Sit as Close to Each Other in Premium Select, Do I Need One?
Answer: All the information is right here. Each destination has different requirements for masks, tests upon entry, and other safety measures. I traveled abroad in March and had to get tested before I could reenter the US, and was required to wear a mask the entire time.
A friend of mine sent a selfie from Comfort Plus yesterday with no mask and a smile kicking off the first leg of a trip. It all depends.
Question: How Do I Get to Use Delta Sky Club?
Answer: You may choose between two Delta Sky Club Memberships. The first is the Individual Membership: good for you and only you.
The Executive Membership allows up to two guests into the Sky Club with you. You also have the option of the American Express Sky Miles card, giving you access to the Delta Sky Club and two one-time guest passes every year.
Question: Do You Recommend Investing a Little More in Your Trip for Flexibility on Changing Dates and Times if Necessary?
Answer: Absolutely. Life has a funny way of launching curveballs at us when we least expect it or at an inconvenient time. It's totally worth the upgrade for that extra peace of mind.
I know that when I'm traveling, I'm excited about the trip, the journey, and finding ways to make it as stress-free as possible. Delta goes a long way to make that happen.
Final Thoughts On Delta Comfort Plus vs First Class
Delta goes out of its way for its customers. From the friendly staff to flight attendants with know-how and a smile (under a mask, of course), any cabin you choose to sit in for your trip with Delta Airlines is going to be a good one. We live in a world where safety from Covid is paramount, and like everyone else, Delta Air Lines has thought of that too. The Delta Care Standard is something I find incredibly comforting when getting ready to travel. I'm sure it will do the same for you.
How do you decide which cabin is right for you? Considering the factors above and all the different options in different areas, there's truly something for everyone. Like I said earlier, I've flown Main Cabin, but I could see myself upgrading my seat in the future to enjoy the extras.
It all depends on you, the traveler. If you're one of the lucky flyers that can fall asleep on a plane, maybe lesser luxury is up your alley because you're going to have a hot date with the inside of your eyelids for most of the flight. If not, consider the amenities and the options, and weigh out what you'll find best for wherever you're going. Remember, it's true what people say: it's not just about the destination. It's about the journey.