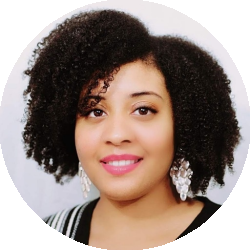 Latest posts by Candis Pope
(see all)
American Airlines and British Airways are two popular air carriers that I've had the pleasure of flying with multiple times. I like American Airlines for flying to domestic or non-European destinations.
However, British Airways is a good option when I find a flight deal to London or other parts of Europe. In this guide, I'll break down the contrasts between American Airlines vs. British Airways, so you can decide which one is the right option for you. If you're curious to learn more, check out the content below!
My Top Airline Choice
Overall, I like American Airlines better than British Airways. Although both of them are great air carriers, American is more reliable. There are more destinations that I can fly from out of the USA than British Airways. Not to mention, I like American Airlines' food a lot better than British Airways. But essentially, my decision to choose American is based on the accessibility.
The Main Differences Between American Airlines and British Airways
American Airlines has multiple USA destinations to fly from, whereas British Airways does not.
American Airlines has a Basic Economy fare class, whereas British Airways does not.
American Airlines offers AAdvantage miles to customers, and British Airways offers Avios.
British Airways has better flight deals to Europe.
British Airways has more domestic European options than American Airlines.
The Key Features of American Airlines
Baggage Allowance
American Airlines' baggage policy differs depending on certain factors. For example, the fare class you book and your membership status with their AAdvantage Program affects the number of bags you can check for free. In general, economy class passengers are allowed 1 carry-on bag and 1 personal item.
For international flights, different baggage allowances apply. Make sure to check the American Airlines website prior to your flight to see what the specific baggage policy is for your flight. When I've flown with American Airlines in the past, I was allowed a carry-on and 1 checked bag at no charge.
Fare Classes
There are different types of fares that American Airlines offers. The type of fare that you choose depends on your budget and the type of flying experience that you want to have. I've traveled using all of American Airlines' airfare classes, but the primary options that I choose are Business Class, Premium Economy, and Basic Economy. Here's a quick breakdown of each option:
First Class: First Class is for those who want a luxury experience. It's the most expensive, but it includes perks like lounge access, private seating suites, and expedited security check-in.
Business Class: Business Class is the next step down from First Class, and it's a bit more affordable. You still get some great perks with Business Class, like priority boarding, complimentary food and drink, and extra legroom.
Premium Economy: Premium Economy is a good option for those who want a little bit of extra space and comfort, but don't want to spend the extra money on First Class or Business Class. With Premium Economy, you'll get priority boarding, complimentary food and drink, and a few inches of extra legroom.
Basic Economy: Basic Economy is American Airlines' economy class fare. It's the cheapest option, and it comes with some restrictions. For example, you won't be able to choose your seat in advance, and you'll be in the last boarding group.
Main Cabin: The Main Cabin is American Airlines' economy class fare. It's a step up from Basic Economy, and it includes perks like being able to choose your seat in advance and having a complimentary carry-on bag.
Food and Beverage
American Airlines offers complimentary food and drink on all of their flights. The type of food and drink that you'll get depends on the length of your flight and the fare class that you're flying in. On a short domestic flight in economy class, you'll likely only get a snack and a drink. However, on a long, international flight in Business Class, you'll get a full meal with multiple courses.
In-Flight Entertainment
American Airlines offers an in-flight entertainment system on most of its flights. No matter what class you fly, you can enjoy movies, TV shows, games, and music on your mobile device. All you need is the American Airlines app and a set of headphones.
Pros
Reliable – American is one of the most well-known North American air carriers. When I want to fly with an airline that I completely trust, I opt for them.
Good Customer Service – I've always had a good experience with American Airlines' customer service. Whenever I've had an issue or needed to make a change to my flight, the customer service representatives were very helpful.
Good On-time Record – I've never had an issue with American Airlines being late. In fact, they'll generally get to the destination a little early. If there's a delay, it's usually because of a weather issue.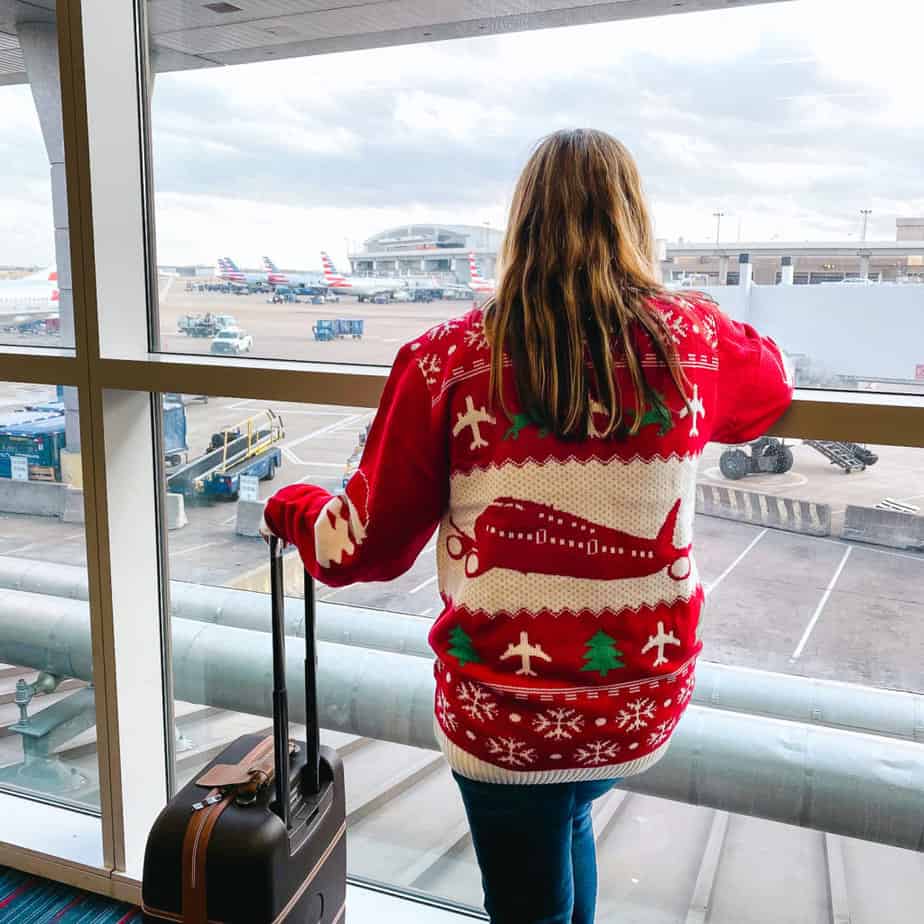 Cons
Baggage Fees – If you don't have elite status with American Airlines, you'll likely have to pay baggage fees. These can add up, especially if you're traveling with a family. But again, the fees depend on where you're flying and the type of ticket you have.
Not the Cheapest Airline – If you're looking for the cheapest flight possible, American Airlines probably isn't the best option. There are a few other airlines that generally have lower fares. However, American Airlines does offer some good deals from time to time.
The Key Features of British Airways
Baggage Allowance
The standard baggage allowance for British Airways is 1 piece of cabin luggage and 1 checked bag. The size and weight limits vary depending on the fare class and destination. To determine your specific baggage allowance, you must put in your travel info on the British Airways website.
Fare Classes
British Airways offers several fare classes, each with its own set of benefits and restrictions. In most cases, I take an international flight when I fly with British Airways, and I generally opt to fly Premium Economy. Here's a sneak peek at their other travel classes:
First Class: First class offers a top-tier travel experience. The seats are wider and more comfortable and come with a private suite. Also, the meals are gourmet and complimentary champagne is served.
Business Class: Business class offers a more comfortable and private travel experience than Economy, but it's not as luxurious as First Class. The seats are flat beds that allow you to recline and stretch out. Also, meals are generally better than Economy, but not as good as First Class.
Premium Economy: Premium Economy is a step up from Economy. The seats are wider with more legroom, and passengers receive priority boarding. Premium Economy is in its own section of the aircraft and the tickets come with an extra checked bag. This is the ideal option for me because I can be comfortable without spending too much money.
Economy: Economy is the most basic and affordable travel class. The seats are small with limited legroom, and you don't get extra baggage allowance.
Food and Beverage
British Airways offers a wide variety of food and beverage options, depending on the class of travel. First-class passengers can enjoy gourmet meals and complimentary champagne, while business-class passengers will find a step up from the economy food. Meal service is offered on long-haul flights, and snacks are provided during shorter flights.
In-flight Entertainment
British Airways offers an extensive in-flight entertainment system, with over 1,000 hours of movies, TV shows, and music. The system is available in all classes, and passengers can use their own devices or the seat console to access the content.
Pros
Friendly Staff – One of the attributes that stood out to me when flying with British Airways was the friendliness of the staff. From the moment I checked in, to the time I disembarked, the staff was always accommodating and nice.
No Lost Bags – Every time I've flown with British Airways, my luggage has arrived safely and on time. This is a huge relief, as I've had problems with lost luggage in the past.
Free Checked Bag – As I stated above, most of my trips with British Airways are international. Therefore, I often take advantage of the free checked bag that comes with my ticket. This is a great perk, as it saves me money on baggage fees.
Cons
Subpar Food – While the food is better than average, it's not amazing. I've had some good meals on British Airways, but I've also had some that were just okay.
Long Lines – The check-in process is very long, especially if you're flying during a busy time. I've waited in line for over an hour to check in, which is a big inconvenience.
Expensive Tickets – The tickets are often quite expensive, especially if you're flying last minute. However, I only opt to fly with British Airways when I catch a good flight deal.
Other Air Carriers to Consider
Delta
Delta is a close runner-up to American Airlines. As far as services are concerned, they are very similar. I like to fly with Delta because they are a well-known air carrier with a good reputation. Not to mention, their flights are sometimes cheaper than American Airlines. When I find a good deal with Delta, I'll choose them over American.
Southwest
Southwest is one of my favorite airlines to fly with. As far as amenities are concerned, they offer so much to their customers. Every passenger is allowed a carry-on and two free checked bags, and they offer incredible flight deals.
The only downside is that they don't fly to as many international destinations as American Airlines. However, if you're flying to Mexico, Central America, or the Caribbean, they are a wonderful option.
Air France
Air France is another European airline that I like to fly with as an alternative to British Airways. There are a lot of European destinations that I can fly to with Air France when I don't want to fly with British Airways. I really like Air France, so most of the time, I'll choose them for my international flights from the US and flying between European countries. In my opinion, their service is great, and I enjoy Air France's food more than British Airways.
FAQs
Question: Can I get a refund from American Airlines?
Answer: If you cancel your trip within 24 hours of booking, you'll get a full refund. However, anytime after 24 hours, the refund policy will apply. The possibility of receiving a refund depends on the type of ticket you have. You can also get insurance on your ticket in case you have to cancel. But if you don't have a refundable ticket, American Airlines will issue you a flight credit.
Question: Does British Airways have a rewards program?
Answer: Yes, they do. It's called the Executive Club, and it allows customers to collect Avios for future trips and other rewards. The good news is, it's also free to join!
Question: Does British Airways fly out of the United States?
Answer: Yes, they do. If you want to fly from the United States to London or another European destination with British Airways, it's possible. They have airport availability in cities like New York, Los Angeles, and Dallas.
Closing Thoughts on American Airlines vs. British Airways

I've had good experiences with American Airlines and British Airways. I highly recommend both of them, and I think the British Airways' flight staff is incredible. But overall, American Airlines is my choice. I live in America, so there are several domestic locations that I can fly to and from American. I can also choose them for other international destinations that I may not be able to book with British Airways.
Making a decision between these two air carriers is tough, but you'll definitely have a good experience with either one!