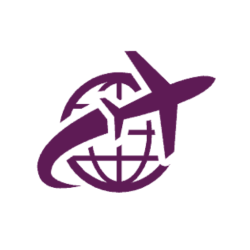 Latest posts by The Points Insider Team
(see all)
If you've recently received a bonus from your BA Amex Rewards Premium credit card, or you may have switched to a Barclays Avios Rewards Account, you may find your BA Avios account has 25,000 new Avios Points, just waiting to be spent. If you have this nice bundle of points, where can you fly to for 25,000 Avios Points?
For 25,000 Avios Points you can fly return to many European destinations in Zone 1, such as Paris, Amsterdam, and Berlin. You will need to pay taxes but in Europe, this can be as low as just £1. 25,000 Avios Points will also mean you can fly one way to US destinations, such as New York, in Premium Economy.
Frustratingly the zone chart has been removed from the British Airways website. This can mean searching and searching for available flights to different destinations to find where you can use all the Avios Points you've collected.
I can tell you that your 25,000 Avios Points will get you a return flight of up to 7,000 miles in distance at peak time (you'll use fewer points during off-peak flying season).
On the other hand, if you fancy upgrading your flight you could fly outbound Business and inbound Economy to Paris for around 24,250 Avios Points return, or you could buy a Premium Economy ticket to the US – New York for example – and use your 25,000 Avios Points for a one-way upgrade to Business Class.
Fly to Europe
Let's start closer to home.
Whether you're strolling through Paris, the capital of romance, or gazing in the wonder of the historic monuments and treasures of Rome, you'll find many amazing things to do and explore across Europe.
Fortunately, BA fly to lots of places across Europe. Here's a spending guide based for 25,000 Avios including destination and cabin class in September:
Destination
Type
Class
Avios Required
Taxes
Paris
Return
Economy
18,500
£1.00
Amsterdam
Return
Economy
18,500
£1.00
Berlin
Return
Economy
18,500
£1.00
Rome
Return
Economy
23,500
£1.00
Paris
Return
Outbound: Business
Inbound: Economy
24,250
£1.00
Amsterdam
Return
Outbound: Business
Inbound: Economy
24,250
£1.00
If you decide you'd rather save your Avios and put towards a higher priced flight, then I'd recommend you read How do Avios Points work: Collect and Spend
Fly to America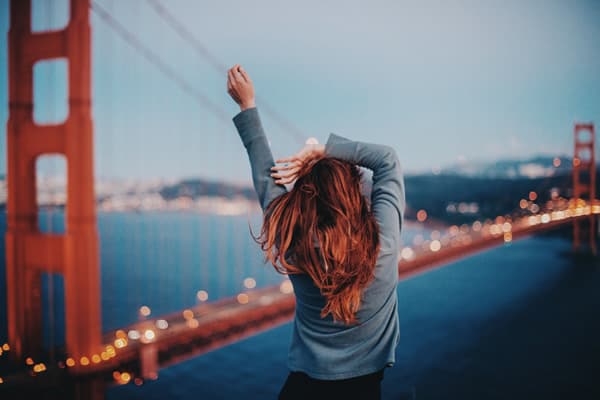 The number of flight options reduce down the moment we step outside of Europe. The further you fly the more Avios Points are needed. To fly Business Class to San Francisco you'll need around 120,000 Avios Points, so you'll need to step up your point collecting for those types of flights.
It is possible to use as little as 25,000 Avios for a single flight to America. Here's a spending guide summary for travel in the fall:
| Destination | Type | Class | Avios Required | Taxes |
| --- | --- | --- | --- | --- |
| Washington | Return | Economy | 26,000 | £387.89 |
| New York | One Way | Economy | 25,000 | £50.00 |
| Chicago | One Way | Economy | 25,000 | £50.00 |
Although the return flight to Washington is slightly more than the 25,000 Avios we have to spend, I included the return fare as we're only 1,000 Avios short. This 1,000 Avios could even be purchased for £31, but there are other more fun ways to collect points.
The flights to many US East Coast cities were within the 25,000 Avios range (excluding Miami) but as you venture towards the US West Coast to Las Vegas, L.A., and San Francisco, the Avios Points required jump up to 30,000.
I also want to stress that one-way flight prices can be higher than return fares. This price summary is for illustration purposes. You may want to check the costs of the incoming flight back home – and then compare this against the cash price for the flight.
Fly to Asia
To fly to exotic places such as Hong Kong, you'll need a whole bunch of Avios Points stashed away in your BA Executive account.
BA fly many different routes into Asia. Lots of options are available, but with many return flights costing upwards of 50,000 Avios Points, we'll need to be a little more creative with our efforts.
Here is a summary of the options available with 25,000 if you're planning on heading to Asia:
| Destination | Type | Class | Avios Required | Taxes |
| --- | --- | --- | --- | --- |
| Lahore | One Way | Economy | 13,000 | £222.52 |
| Lahore | One Way | Premium Economy | 26,000 | £330.52 |
| Hong Kong | One Way | Economy | 19,500 | £225.52 |
| Delhi | One Way | Economy | 30,000 | £75.00 |
I have included some destinations above the 25,000 Avios thresholds but I added these to show you the average costs for flying to Asia.
Upgrade your flight for 25,000 Avios Points
For some far flung destinations, you may need slightly more Avios for a free return flight, but that isn't to say you couldn't use your 25,000 Avios for a nice upgrade to either Premium Economy or even Business Class.
If you have a Business Class booking you could, subject to availability, book a one-way upgrade to First with this number of points.
Upgrading flights to Europe is going to cost fewer Avios than flying to Asia or America. You may only need 10,000 Avios for a return flight to Amsterdam upgrading from Economy to Business Class – but you'll need 80,000 Avios for the same upgrade to New York. Rather than looking at what you can't spend your Avios on, let's look at what you can:
| Destination | Upgrade From | Upgrade To | Type | Avios Required |
| --- | --- | --- | --- | --- |
| Paris | Economy | Premium Economy | Return | 18,500 |
| New York | Economy | Premium Economy | One Way | 20,000 |
| New York | Premium Economy | Business Class | One Way | 20,000 |
| New York | Business Class | First | One Way | 20,000 |
.
There are of course lots of destinations to upgrade your flights on, but these are just examples. It is worth noting that on British Airways you can only upgrade to the next cabin. You can't upgrade from Economy to Business Class, or from Economy or Premium Economy to First.
If you can find a cheap Business Class return flight in one of the BA sales and can buy a seat for around £1,000-£1,200 you could upgrade either your outbound or inbound flight to a very sought-after First Class cabin for just 20,000 – or save some more and you can upgrade the round trip for 40,000 Avios Points (plus fees).
What You Can Also Do with 25,000 Avios Instead of Flying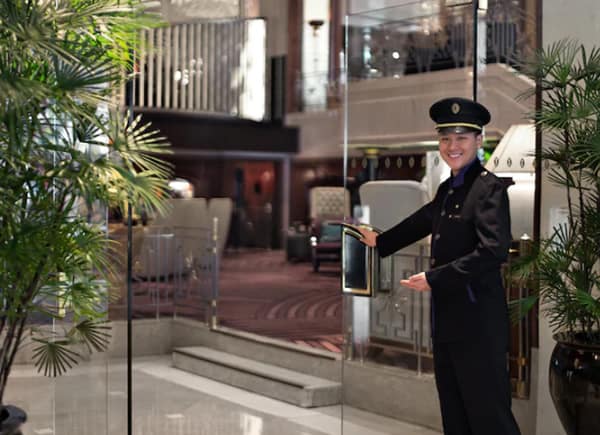 You don't need to fly off into the sunset to spend your Avios. British Airways have a number of different ways. On average each Avios point is worth around 0.5p, based on this rate your 25,000 Avios is worth £125 (or $160). This is often enough for a night away for a mini-break or could even cover the cost of a short-term car hire.
Here are some of the ways you could spend 25,000 Avios:
| Experience | Avios Required |
| --- | --- |
| 2 night stay at the Hilton in Greenwich, London | 20,700 |
| Professional Private Photoshoot in London | 17,350 |
| 3 Day Car hire in San Francisco | 22,750 |
| Statue of Liberty and Ellis Island Tour | 17,400 |
| NYC Helicopter Tour | 26,450 |
I know the Helicopter flight over New York needs another 1,450 Avios Points but I couldn't resist this one! It wouldn't take much to collect the remaining Avios needed.
Flying with 25,000 Avios Points – The Insider's Notes
Even with 25,000 Avios Points, there's a lot of value you can squeeze out of your points if you plan your spending carefully. Flying to Europe is considerably cheaper than a further field, and much of Europe is available for 25,000 Avios or less, with just £1 in taxes.
If you are flying further afield you may find upgrading your flight to the next BA cabin class a great way to make use of your points. Upgrading from Premium Economy to Business is a particular favorite as it gives you use of the BA Lounges before your flight and a very comfortable seat on the flight.
You can spend your Avios Points on experiences such as free hotel nights, car hire, or even a helicopter flight around New York (you'll just need an extra 1,450 Avios for this).
Other Points Tier Guides