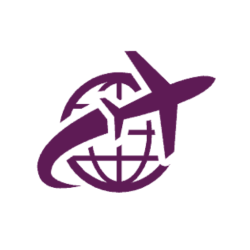 Latest posts by The Points Insider Team
(see all)
If you're an IHG Rewards point collector you've undoubtedly seen the extremely tempting emails from IHG, inviting you to join the prestige IHG Ambassador Programme.
In this article, we'll look in-depth at the program, the benefits, caveats, and ultimately is it worth the price. The answer may surprise you!
The IHG Intercontinental Ambassador is worth the price if you regularly stay at IHG chain hotels and would find the free Prestige Elite status beneficial. There are only 3 Intercontinental hotels in the UK, but if you plan to visit London or Edinburgh to make use of the free weekend night, the benefits can outweigh the cost.
What Is the IHG Intercontinental Ambassador Program?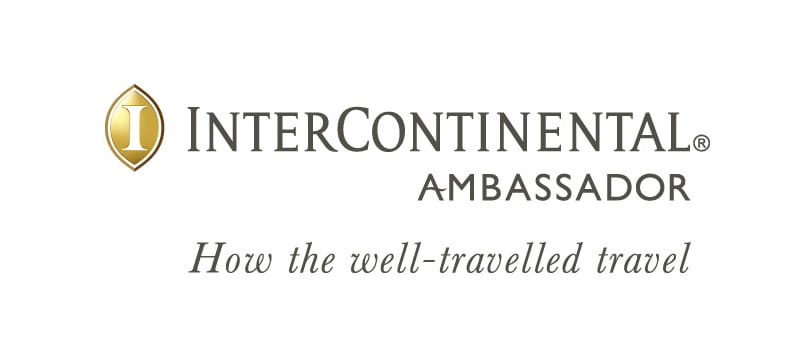 The Ambassador program is one of the tier-level elite statuses from IHG. You start at Club, then to Gold, on to Platinum, and finally to Spire – but IHG also have one more up their sleeve. The difference between Ambassador and the other elite statuses is that you buy your way into the Ambassador program rather than climbing your way up the tier level to earn it.
Here In Summary Are the Benefits of Joining the Program:
Guaranteed one category room upgrade per stay
Dedicated check-in desk
Platinum Elite status level in IHG Rewards
$20 bar and restaurant credit per stay
Guaranteed extended check-out time of 4 pm
Complimentary weekend night – one night free on a minimum 2-night booking
You need to be aware that the benefits associated with the IHG Ambassador program are limited in the main to the Intercontinental chain of hotels as part of the IHG group. There are only three Intercontinental hotels within the UK (two in London and one in Edinburgh) so using your benefits can be tricky unless you often travel overseas.
The biggest incentive for joining the club is the free weekend hotel night on offer. The reward night must be used at the weekend – when the demand will be less due to the lack of business travelers during the weekend – but considering the luxury of the Intercontinental hotels, it could be a very nice mini break.
One huge caveat of the free night is that you have to book and pay for one night to get the second night for free. For example, if you book a stay for a Friday and Saturday night – you only get the Saturday night for free.
You can't just use the voucher for one free night without paying for the second night. As well as the free weekend reward night, you'll instantly be upgraded to the Platinum Elite status for the rest of the IHG group. If you stay regularly in Holiday Inn chain hotels, this can give you some nice added benefits.
How Much It Costs
It costs $200 (c.£165) to join the IHG Intercontinental Ambassadors program. This is an annual fee, so will need to be paid each year you are a member. Your IHG Platinum Elite status will stay with you for as long as you are an Ambassador program member.
Your Free Weekend Night Hotel Reward Voucher
The biggest incentive driving memberships to the program is the promise of a free hotel night at an IHG Intercontinental hotel. Although you receive one night for free, it must be part of a two-night booking where the other night is paid for. The free night is offered as the second night of your stay.
Another caveat is you must stay at the weekend, which may not be a problem for some. IHG state the weekend is defined as a Friday, Saturday, and Sunday night (although some hotels in the Middle East will count the weekend as Thursday, Friday, and Saturday nights – just in case you plan to venture this far).
The other caveat – or at least consideration – is that there are only three Intercontinental hotels within the UK. There are though 180 Intercontinental hotels worldwide. You do not need to use your voucher just in the UK. It could be used as part of a holiday overseas.
Where Can I Use My Ambassador Weekend Hotel Night Voucher
You can only use your weekend hotel night voucher within Intercontinental hotels. You can't use these within other IHG brands such as Holiday Inn etc… If you want to use your reward night voucher in the UK, you will either need to stay in London or Edinburgh – and you must stay for two nights to get one of the nights (the second night of your stay) for free.
The Intercontinental Hotel chain is a luxury brand. This can mean hotel nights are more expensive than other hotels. For example, a Friday night stays in August at the Intercontinental London Park Lane hotel costs from £338 a night. The Saturday night of the same weekend costs £330 for the night – which would be your free night on a two-night break.
This alone is worth the Ambassador membership fee. Both London and Edinburgh can make for an amazing weekend away and a perfect excuse for a romantic break for a special someone. Or just treat yourself!
The Number of Intercontinental Hotels in the UK
There are just 3 Intercontinental hotels in the UK. They are:
Intercontinental London O2
Intercontinental London Park Lane
Intercontinental Edinburgh The George
This can be a challenge for some who want to use their free reward voucher, and your distance away from either place could be one reason you decide the Ambassador program isn't for you. Unless you can make use of the reward night voucher you will be hard pushed to find the benefit in the IHG Platinum upgrade alone for the $200 cost.
IHG Platinum Elite Status Upgrade
We've mentioned the Platinum Elite status upgrade a couple of times in this article. This elite level is usually only obtained by very regular customers of IHG chain hotels – in fact, you usually need 40 qualifying nights in a single year to get your hands on this very sought-after elite status card.
This elite status is given to you for free if you join the IHG Intercontinental Ambassador program.
The benefits of the Platinum elite status include:
Extended check-out until 2 pm
Points will not expire
Priority check-in
50% extra IHG points per booking above the base level
Complimentary room upgrade per booking
Considering a stay in an Intercontinental hotel across the weekend may cost as much as an Ambassador membership alone, the Platinum Elite status can almost be considered to be a free bonus.
Is Ambassador Worth the Price?
If you've read up to this point in the article, you may already know whether this is right for you or not. If though you are still sitting on the fence, what this really comes down to is whether:
You travel regularly overseas and like to stay, or would consider staying, in Intercontinental hotels
You stay regularly at IHG hotels and collect IHG Reward points. Platinum Elite status is a great boost for that
The thought of half price weekend away in London or Edinburgh each year sounds a great excuse for a mini break away to look forward to
If you can answer yes to at least two of the three questions above, I would say the IHG Ambassador program sounds as if it may be a good option for you.
IHG Ambassador Program – The Insider's Notes
The Ambassador program is a paid-for tier status from IHG and costs $200 (c.£165) per year to join. As well as a complimentary weekend free night voucher, redeemable when booking as part of a two-night stay, you will also be given IHG Platinum Elite status level as part of IHG Rewards.
You can only use your complimentary free night voucher – and other benefits of the program – within the Intercontinental chain hotels. There are only 3 Intercontinental hotels in the UK (London and Edinburgh) so you really need to be in a position to either visit one of these locations each year to use your voucher or use it as part of a holiday overseas. There are 180 Intercontinental hotels worldwide.