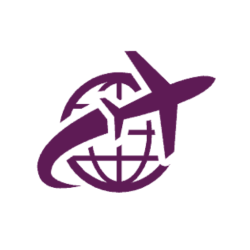 Latest posts by The Points Insider Team
(see all)
You don't have to collect thousands and thousands of Avios points to start making use of the rewards they have to offer. Surprisingly, many people let their Avios sit unused and let them expire. If you don't use your Avios points within 36 months of the collection – and have no point activity in that time – you lose your points!
It's possible to use as low as 5,000 Avios (even lower than that) towards a flight on British Airways, so you don't have to let those points expire. You can use them towards a flight and make use of every point collected.
Where can I fly to for 5,000 Avios?
On the whole, although 5,000 Avios points will not give you a free flight, you can use your points towards a British Airways flight. Each Avios point is worth approx… 1p, so you with 5,000 Avios points you could potentially save on average £50 off your next flight
You may have recently taken out the BA Amex Credit Card and managed to obtain the 5,000 Avios bonus by spending £1,000 in the first three months. If you have, congratulations, this is a great initial boost and the start of your point-building journey. If those points are literally burning a hole through your virtual wallet, we have some suggestions for you to use them to the maximum and earn as much value from your Avios Points as possible.
This article will cover as many ways as possible and show you the places you could fly to, and the savings you could make, for your points.
How to Get 5,000 Avios Points
A starting point may be to get you to this balance. A 5,000 Avios starting point gives you a great incentive and motivation to continue collecting points to add to your collection. Return flights with British Airways start from around 17,000 Avios Points – and Business Class flights outside Europe start from around 60,000 Avios each way.
Collecting points has never really been easier. The Avios scheme, as well as the BA initiative, has done a great job of signing up a wide range of partners.
These partners allow you to collect Avios points for spending no more than you do now. The fastest way to collect 5,000 Avios is to take out the BA Amex Credit Card. This is the standard credit card with no annual fee but will reward you with a 5,000 Avios sign-up bonus if you spend £1,000 or more within the first three months of your account opening.
You could shop using the BA Shopping Portal, and also convert Nectar points to Avios, but this may take you around 6-8 months to collect this number of points. Really you want to combine methods to really maximize your spending potential.
Can You Get a Free Flight for 5,000 Avios?
A full free return flight on BA starts from around 17,000, so you will need to collect more points. You could however use your 5,000 Avios points towards some flight and save.
What to do with 5,000 Avios? 
As flight options are limited outside of a discount, there may be other ways you could put your Avios to use. Here are some examples:
Hotels
You can redeem your points for either a free hotel night or part towards the cost. Taking advantage of a discount is better than nothing. You'll earn more for your Avios if you redeem them through BA Avios Hotels. Look for the link through the 'Spend Avios' section of your BA Executive Club account (see screenshot below for where to find it):
We managed to find a free hotel night in London for less than 5,000 Avios:
For 4,400 Avios you could stay at the Ramada on just outside South Mimms in North London. This is a Sunday night, and not the best place to stay to tour around London but it goes to show with even 5,000 Avios you could stay for free.
Car Hire 
Through the same link as the BA Avios Hotels, you'll also be able to search for car hire too. Just like with hotels, you can pay in full or part pay with your Avios points. For example, a day car hire in San Francisco would cost from 7,700 Avios, or you can get a car hire in San Francisco for 4,200 and just £20 in cash.
Experiences 
Through the same BA Avios Hotels link you'll see an option to search for Experiences. The great thing with BA Experiences is that there are worldwide choices you can choose from. You're not just limited to your location. Through the BA Hotels link you can also exchange your Avios for luxury airport transfers. The Avios cost depends on the type of activity and location of course, but there are plenty of options to choose from.
Seat Reservation and Baggage
The airlines are finding many ways to charge for certain facilities we used to find for free when traveling, such as choosing a seat and checking in a bag into the hold. Fortunately, you can make your Avios points work hard for you here too. The cost depends on your flight and destination but look for the Pay with Avios section.
Where Can I Fly for 5.000 Avios Points – The Insider's Notes
Although 5,000 Avios Points is a starting point for most collectors, it doesn't mean you can't enjoy some savings right now. It isn't enough to fly return to any of BA's destinations, but you could save around £50 on your next flight with this number of points. It is possible to find free hotel nights, through the BA Avios Hotels portal for 5,000 Avios points. We found a London hotel night just outside the M25 (North) for 4,400 for the night.
Savings towards car hire, experiences, seat reservations, and baggage are also on offer. Or you could choose to start your saving journey – it might be worth reading Earn enough British Airways Avios points for a free flight which may help you decide