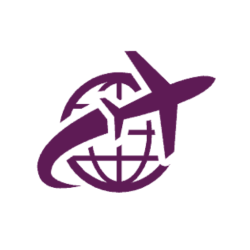 Latest posts by The Points Insider Team
(see all)
A full return flight upgrade is on offer from the (relatively) new Barclays Avios Rewards upgrade, as part of the Barclays Premier account. This means booking a flight in Premium Economy can give you a boost up the cabin into Business Class for your entire return flight, with all the finery it has to offer, subject to availability of course.
The companion voucher can be used for solo travelers as well as traveling with someone else. I'll explain how.
Let's walk through this step by step and go through all the things you need to know, and how to upgrade your seat into Business Class.
What is Barclays Avios Rewards?
For those who have seen this upgrade voucher but are not quite sure what Barclays Avios Rewards is, I'll go through some details with you. Having spent the past week investigating this quite in-depth, I can share some insights. The Barclays Avios Rewards is an add-on to the Barclays Premier account. It does not replace your account but gives you some additional benefits.
It is though only available to Barclays Premier customers. You can't access Barclays Avios Rewards through a standard Barclays bank account.
There is a £12 a month fee involved, and for this, you get two major perks:
At least 1,500 Avios points every single month. You don't need to do anything to collect these points, they will be added to your BA Avios account automatically. This means an 18,000 Avios boost to your account per year.
A free cabin upgrade voucher. This allows you to move from World Traveller to World Traveller Plus (Premium) or World Traveller Plus to Club World (Business). You can't use it to get into First I'm afraid.
The 18,000 Avios points would cost more than the annual £144 fee alone (excluding Avios buying sales that BA run periodically) but the upgrade voucher does make this a very valuable offer.
How to Get a Barclays Premier Account
Your route through to Barclays Avios Rewards is through the Barclays Premier account – or Barclays Wealth but will come on to this shortly.
To be able to either open a Barclays Premier Account or upgrade your existing Barclays current account to Premier, you will:
Need to be 18 or over;
Earn a gross income of £75,000 or more paid into your Barclays account or have a minimum of £100,000 saved or invested with Barclays;
There are a couple of other caveats, but these are the main two. If you can meet both, then as long as you can go through the Barclays credit checks and sign-up process through the app with a valid ID, you shouldn't have many other issues. You'll also need to register for the Barclays app and have a British Airways Executive Club account too. There's a £12 monthly fee and you have to opt-out of Barclays Blue Rewards and go paperless for all your accounts and services with Barclays.
Signing up through the app is really easy. You will need to take a photo of your ID (such as your driver's license or passport) and also note you will need to take a short video of yourself. I was asked to move my head to the side and speak some numbers! I did speak to Barclays, as some readers have asked whether the £75,000 requirement could be based on two incomes from two different jobs, or include overnight, benefits or bonus – and Barclays confirmed it could.
You just need to make sure you enter your total gross income into the relevant field including all those extras – the signup steps will not ask you for your extras later. Once you have your Premier Account you can apply for the Barclays Avios Rewards program and start collecting Avios.
Barclays Wealth is Also a Route Through to Barclays Avios Rewards
If you can't go through the Barclays Premier account route, it may be possible through Barclays Wealth. This is a savings and investment scheme from Barclays. You will need to have invested £500,000 or more through Barclays to access their Wealth Management services
If you do you call your Barclays Wealth customer services number, and they can help with the upgrade. Your Barclays app may also recognize your account and also allow the upgrade from there.
How to use the BA Upgrade Voucher from Barclays Avios Rewards
After you've been a Barclays Avios Rewards member for 12 months, you'll be sent your upgrade rewards voucher.
Once the BA upgrade voucher is in your BA Executive account you can use it on your next flight booking through the BA website – or of course you can all the BA Customer Services line, and they'll help you book your flight, check reward availability and also apply your voucher.
You can use the voucher for one person flying solo, or you could use the voucher and split it across two people traveling. I'll explain. If you are flying alone, you can redeem your voucher for an upgrade to the next cabin for the entire roundtrip of your flight.
If there are two of you flying, you can split the voucher and both of you can enjoy a one way upgrade to the next cabin. It's worth noting that any Avios or voucher redemption covers the cost of the flight seat, but the taxes are still payable. This is standard when using any Avios or reward voucher for flight bookings and upgrades.
Can You Use the BA Upgrade Voucher on a Cash Booking?
No, you can't use the upgrade voucher on a cash booking, you can only apply the voucher to a full Avios reward flight. A return flight to Paris costs from 17,000 Avios – so after your first year, you should have enough Avios for this return flight in economy and use your upgrade voucher into Business Class.
Can I book my BA flights and then add my BA upgrade voucher later?
No, you need to use your upgrade voucher at the same time you make your reward flight booking, so you'll need to wait for your voucher to arrive before you can book your flight.
How long do BA upgrade vouchers last?
BA upgrade vouchers last for up to two years from the date your upgrade voucher was issued. This is great if you haven't received your reward but need to book you holiday flights for this year, as you'll know you can save and use your voucher for next year instead.
How to check if reward seats are available for my flight using a BA upgrade voucher?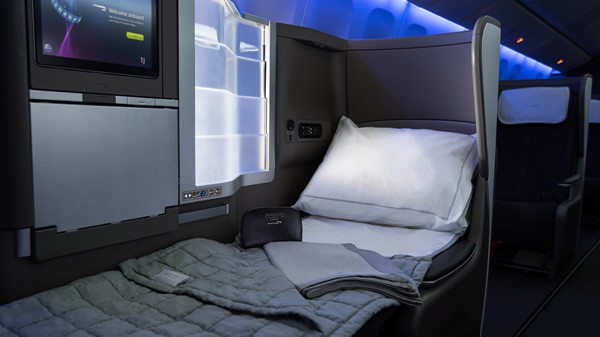 You need to check the availability of the cabin you wish to fly in, not the cabin you are 'booking'. If you plan to book a long-haul flight in World Traveller Plus (Premium) and want to use your BA upgrade voucher to upgrade to Club World (Business) you will need to check availability in the Club World cabin – not the World Traveller Plus cabin.
As confusing as it is, what BA are doing is booking your flight into Club World (hence checking availability) but you'll only use the equivalent number of Avios Points that are needed for World Traveller Plus. If a return flight to New York in Club costs 120,000 Avios but in Traveller Plus it's 80,000 – you will end up with a Club booking but with 80,000 Avios deducted for the reward flight.
Note though that this way round means your taxes and fees are based on a Club World booking, not a World Traveller Plus booking (i.e. more expensive). To check for reward seats, log in to your BA Executive Club and choose the 'Book with Avios' option.
Where can I fly to, and use my upgrade voucher, for 18,000 Avios?
Just to add here that if you currently bank elsewhere and are prepared to switch your day-to-day banking to Barclays, after your first year you won't have 18,000 Avios – you'll either have 20,500 Avios or 43,000 Avios!
When you first take out Barclays Premier account with Barclays Avios Rewards you are rewarded with one of two bonuses:
2,500 Avios – Existing customers with an account open for 4 months or more
25,000 Avios – New customers, or those with an account open for less than 4 months
To get this reward you will need to switch your salary, and all your DDs to your new Barclays Premier account using the Barclays switching service. Your bonus Avios points are added to your BA Avios account in the fourth month after switching. So, the question you should be asking is where I can fly to for either 20,500 Avios or 43,000 Avios.
Let's have a look at some examples:
Where to fly for 20,500 Avios
Fly to Paris in economy and upgrade to Business Class with your voucher
Where to fly for 43,000 Avios
Fly to Barcelona in economy and upgrade to Business Class with your voucher
Fly to Rome in economy and upgrade to Business Class with your voucher
In fact for 43,000 almost all of Europe is available in economy, and upgrade to Business, for 43,000 Avios
Where to fly if you wait another year and collect 61,000 Avios
Even if you don't collect another Avios point all year, and just collect through Barclays Avios rewards, you'll have 61,000 in your Avios account by the end of year two (if you have 43,000 after year one).
Each example below is based on economy Avios redemption, but using your BA upgrade voucher to Premium Economy:
Fly to New York in Premium Economy
Fly to San Francisco Premium Economy
Fly to Las Vegas Premium Economy
Fly to New Delhi in Premium Economy
Using the BA Avios Rewards Upgrade Voucher – The Insider's Notes
With many of the Avios awarding bank accounts and credit cards diminishing, it is good to see a strong offer by Barclays to help boost points
There are some caveats to using your BA upgrade voucher (isn't there always!) but the main thing to consider is that it must be used at the time of booking your flight, the flight booking must be a reward booking with Avios – and you can share the voucher with a companion and upgrade both seats one-way (both flights need to be booked using reward seats).
The only possible routes through to Barclays Avios Rewards is through a Barclays Premier Account (minimum gross income of £75,000 or £100,000 saved of invested with Barclays) or Barclays Wealth (minimum investment of £500,000). Other conditions apply but these are the main restrictions.
If you're serious about collecting Avios, and are eligible, you need to seriously look into Barclays Avios rewards, which you can check out here