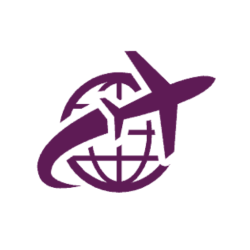 Latest posts by The Points Insider Team
(see all)
Collecting 100,000 Avios Points is not as hard as you may think. I managed to do so in little over 4 months. This included taking out the highest Avios earning offers (BA Amex Premium Credit Card and switching to the Barclays Avios Bank Account) but it is possible. 4 months is a stretch and a push, but it's very doable in a year.
Once you have collected your 100,000 Avios Points, where can you fly to – and importantly what cabin?
On the whole, 100,000 Avios points allow you to fly to almost anywhere in Europe in Business Class and almost everywhere else in Economy or Premium Economy. Each Avios point is worth between 1p to 2.8p, so with 100,000 Avios points you could save on average £1000-£2800 depending on the class flown.
With 100,000 Avios Points, you are also only 10,000 Avios Points short of a free BA off-peak Business Class return flight to New York! If you spend over £10,000 in a single year on your BA Amex Premium card, you could fly two people return to New York in Business Class for 110,000 Avios.
We are though going to cover some exciting destinations in this article, plus how I reached the goal of 100,000 Avios in four months and how to maximize your Avios for the best possible rewards!
How to Get 100,000 Avios Points
The fastest way to 100,000 Avios Points is to apply for the BA Amex Premium Card for the bonus. Together with switching to a Barclays Premium account, and also purchasing gifts, hotel rooms, and business travel through BA Executive Club will provide 100,000 Avios usually within a year.
Let's break this down.
Usually, when applying for the BA Amex Premium credit card you will collect a 25,000 Avios bonus if you spend £3,000 or more within the first three months. This though has been known to boost to 40,000 Avios during special promotion periods. A further 25,000 Avios Points can be collected if you meet the criteria for opening a Barclays Premium Bank Account and switching your current bank account to Barclays and taking out the Avios add-on. This will collect you a further 14,400 Avios per year.
These two methods alone can earn you 79,400 Avios in a single year – BUT there is a cost involved, and a high eligibility criterion.
The annual fee for the BA Amex Premium Credit Card is now £250 (as of October 2021), this along with the £12 monthly fee from the Barclays Premium account will cost £394 in charges a year alone. With 79,400 Avios an additional 20,600 Avios are needed to make the 100,000 Avios target.
There are lots of ways to achieve this:
Take out insurance at time of renewal through the BA Executive Club
Earn 1.5 Avios for every £1 spent on your BA Amex Premium Card
Fly British Airways with any business trip or holiday
Make hotel bookings through Hotels .com, Booking .com, or Avios Hotel Bookings through the BA Executive Club (depending on which hotel company is offering the most points). You can earn up to 15,000 Avios per £1,000 spent on hotels this way
Christmas present purchases through BA Executive Club
Shop at Sainsbury's and convert Nectar for BA Avios Points
In fact, we have a whole different article on the best ways to collect Avios with everyday spending.
Using a combination of the options above, you will easily reach the additional 20,400 Avios required for your 100,000 Avios target!
Where to Fly for 100,000 Avios Points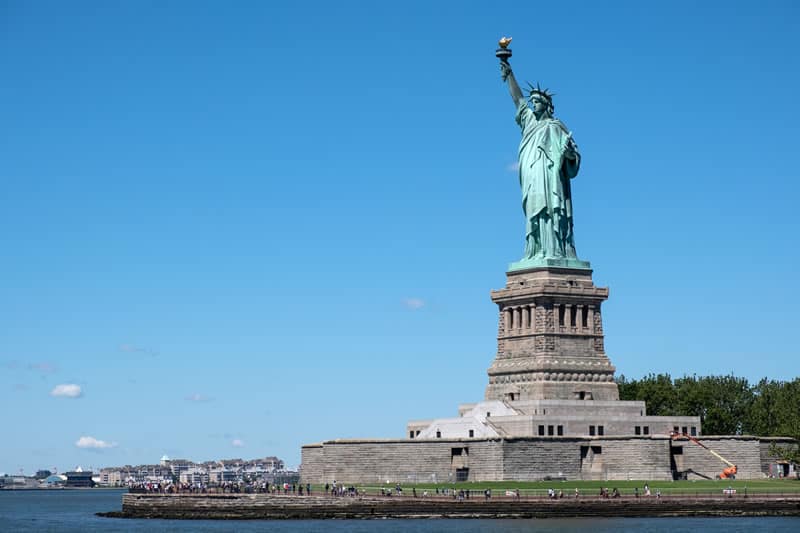 Reaching 100,000 Avios is exciting!
A milestone achieved for all the hard work, loyalty, and looking out for every opportunity you can find.
Let's look at some of the places you can fly to with your 100,000 Avios, and also the cabins you can take advantage of.
Remember: if you spend more than £10,000 on your BA Amex Premium card in a single year you will be given a free companion voucher meaning buy a flight using Avios and you can take a partner or friend for free (although taxes and fees still have to be paid per passenger) – also for every Club Europe or Club World flight you purchase you can take advantage of the sumptuous BA Club Lounges.
Here is a list of some of the destinations can fly to for 100,000 Avios:
22,000 Avios – Return Economy to Rome
50,000 Avios – Return Economy to New York
80,000 Avios – Return Premium Economy to New York
80,000 Avios – Return Premium Economy to San Francisco
Each of the fares mentioned are excluding the taxes and fees which are payable in cash per person per Avios reward flight booking.
To Europe, this fee can be as low as £1, but to worldwide destinations such as New York, this fare can be around £100 for an Economy flight or up to £800 for a First Class flight. Considering an average First return flight to New York can cost around £8,000-£10,000, it's a significant saving if you have enough Avios, and manage to get one of the elusive First reward seats!
What to Do With 100,000 Avios Instead of Flying
Flying of course is just one option. There are lots of great ways to spend your 100,000 Avios Points if you'd prefer to stay grounded rather than taking to the skies.
Here are some of the options:
Hotels
Not many people have heard of Avios Hotel Bookings. It's just one of the ways of earning a good amount of Avios per booking (15 Avios for every £1 spent) and also spending your Avios points. The great thing about Avios Hotels is that it interfaces on top of the Expedia network and has access to thousands of hotels worldwide from small-town B&Bs to 5-star luxurious hotels.
Through our extensive research, we've found hotel redemptions in London from less than 5,000 Avios per night. At this rate that's 20 nights in a hotel room for 100,000 Avios. Of course, the grander and more luxurious, including exclusive, hotels can cost up to 50,000 Avios for the night, even more at times for the ultra-exclusive or upgraded suite rooms.
Car Hire
If you have Avios to burn, so to speak, you could spend them on a luxury car hire to wherever your destination is! A standard medium size automatic car hires in San Francisco for 7 days costs an average of between 40,000 and 45,000 Avios Points, depending on the time of year you book.
That's a saving of nearly £400. You can upgrade your car hire for a large Cherokee Jeep or even open top cabriolet, as long as you're happy to part with more Avios to do so.
Experiences
Last but not least, it's possible to redeem your Avios Points for a wonderful experience and adventure! The BA Experience site is pretty expansive and covers experiences to be had in almost all countries around the world. As an example, how about a Manhattan helicopter tour across the wonderful state of New York for 27,550 Avios (less than a third of you're 100,000 Avios point account).
How about an 8-hour wine-tasting tour in Napa Valley, California (near San Francisco) for 87,450 Avios Points. Lots of options are available!
Where Can I Fly for 100.000 Avios Points – The Insider's Notes
100,000 Avios Points opens the door to lots of great rewards. Some rewards such as hotel redemptions, car hire, experiences, and economy flights will only give you 1p per Avios point in redemption value – meaning your 100,000 Avios are worth £1,000. You will get the most value out of your Avios Points if you redeem them for First or Club World flights where redemption values can be greater than 3p per Avios Point, and therefore worth more than £3,000 – 3 times as much!
If you don't have the full amount of Avios Points for a Club World or First flight, you could always pay for either a Premium Economy or Club World flight and upgrade to the next cabin with Avios.
Unfortunately, with British Airways you are unable to jump two or more cabins – meaning you can't jump from Economy to Club World, or from Premium Economy to First – but you can purchase a cheaper flight and use some of your Avios to upgrade, subject to availability.
For example, if you purchase a Premium Economy flight from London to New York, you can upgrade to Business Class for 20,000 Avios one way. Our BA Avios Upgrade Calculator will show you how many Avios you need to upgrade your next flight. Avios reward flights or upgrades with Avios in the front of the plane cabins are two of the best ways to make the most of your hard-earned 100,000 Avios Points!