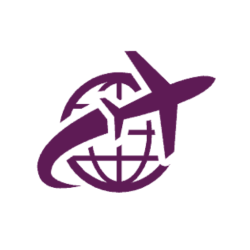 Latest posts by The Points Insider Team
(see all)
British Airways have two distinct reward and point schemes. One of which is Avios Points, and the other is Tier Points. BA Tier Points can be confusing to many people, and it can be difficult to know exactly how to earn Tier Points, what you can do with them, and the ultimate question – whether BA tier points are worth it.
BA Tier Points are not worth it unless a number of First or Club World flights are taken on British Airways in a year. Blue Tier and Bronze Tier come with few benefits. Silver Tier offers free Business Lounge access but requires three single First flights per year or six single Club World flights.
In this article, I will explain what Tier Points are, how to earn them, and the benefits they have to offer.
If you fly on business often and can get towards the front of the plane into Club World or First, then Silver Tier advantages are worth striving for. It includes free seat selection at the time of booking as well as entry into the Club Lounges regardless of the class you fly – even economy.
Gold Tier is where things get really interesting. First lounge access can be used regardless of the cabin you fly in!
The problem is though to get Gold Tier you need 1,500 Tier Points in a single year. It may not sound a lot in comparison to Avios Point collection but considering the average BA economy flight will reward you with around 5-10 Tier Points per flight it doesn't take long to see how impossible a target this is for most travelers.
Let us look at Tier Points in more detail to see how we can use the system to our advantage!
What Are BA Tier Points?
British Airways Tier Points are only rewarded when you fly with British Airways. You can't beg, buy, borrow, gift, or steal them!
You will, of course, earn considerably more tier points flying in First than World Traveller (economy), although economy tickets come in low-cost low-tier points and standard-cost full-tier points. Really unless you're so close to BA Silver Tier or BA Gold Tier, it really isn't worth the extra cost of the flight to grab 5 or 10 more Tier Points for often more than double the flight cost.
Let's look at an example:
For BA Silver Tier you will need 600 Tier Points.
The average economy short-haul flight will earn you 5 to 10 Tier Points. At the lowest rate, you will need to fly with BA 120 times in a single year. That's a flight every 3 days or so! Ok, that's not strictly true as instead of collecting 600 Tier Points you could always take 25 return economy flights in a year to earn Silver. Flying returns every single week for a year is almost as impossible a task.
If I were that loyal to one airline, I would hope I'd be rewarded with more than lounge access and free seat allocation, which are the major benefits of this tier. Flying Club World (Business Class) can earn you on average 140 Tier Points per flight. Three return long haul Business Class flights in a year and you will more than likely reach the 600 Tier Points needed for Silver.
If you sit at the front of the plane when you fly, in First, you'll need just two return flights in a year for Silver Tier. The average tier point reward per flight is 280 tier points.
How Many BA Tier Points Do You Need?
The number of BA tier points you need depends on the tier level you are trying to reach. It starts with Blue, followed by Bronze, then on to Silver, and finally on to Gold.
Here are the tier points and benefits explained:
BA Blue Tier – How Many Points Needed and What Are the Rewards?
BA Blue Tier is the entry-level tier when you open up a free BA Executive account. This just means you can start earning tier points and Avios Points. Blue Tier really gets you no benefits worth any value, and you start with Blue Tier at 0 Tier Points. You need to jump to Bronze Tier, at 300 Tier Points, to start collecting even the most basic rewards.
BA Bronze Tier – How Many Points Needed and What Are the Rewards?
Things get a little more interesting when you jump from Blue to Bronze. Not that interesting though. You may have noticed that when booking a flight on British Airways you have to pay for allocated seats, just to make sure the people on the same booking sit together. You can either pay for seats or hope once check-in opens (exactly 24 hours before your flight) that the seats you want are available – because at this point you can choose them for free.
Bronze Tier, as we said above, is activated once you reach 225 BA Tier Points. You'll really need two or three return Premium Economy flights, or a minimum of one return Business Class flight. It can be achieved with a First Class flight easily. The main benefit of the Bronze level is instead of having to wait until 24 hours before check-in before you can choose your seat for free, you can from 7 days before your flight.
Of course, anyone who has paid for a seat allocation will have got there first, plus Silver and Gold Tier members can choose their seat for free from the time of booking – but you will get ahead of anyone waiting until check-in opens. You can also collect 25% more Avios when you fly. Again, this is great if you're flying Business or First – and could be another 2,500-5,000 Avios per return flight, but in Economy, it might only add up to an additional 20-30 Avios.
Unfortunately, there is no lounge access with the Bronze tier, for this, you will need the next level up.
BA Silver Tier – How Many Points Needed and What Are the Rewards?
Things get a lot more interesting if you manage to reach Silver Tier. To reach Silver Tier you will need a massive 600 Tier Points. As we already saw, if you just fly Economy, you'd need to fly up to 120 times in a single year to get there, which of course is completely unrealistic.
To reach Silver you either need to fly a lot in Premium Economy (around 8-10 times a year), a few times in Business Class (around 6 times a year), or a couple of times in First (around 3 times a year). So, after all this loyalty and the cost of all those flights, what does Silver-tier reward you with?
The three main benefits of Silver include:
• Free Seat Allocation from Time of Booking – yes no more waiting until 24 hours before your flight departs or paying up to £150 each way to choose a seat! – Silver Tier members can choose a seat for free from the moment they book their flight.
• Free Club Lounge Access – usually BA Club Lounge access is only permitted for those flying in Club World or Club Euro, but if you can use the BA Club lounge any time you fly, even if you fly in a low-cost economy.
• 50% Bonus Avios – if you fly regularly in Business or First you'll notice how vastly incremental the Avios rewards are. Not as rewarding as a hotel stay booked through Hotels. com during a high-earning promotion, but still rewarding.
There are other benefits, but these really are the three main benefits you will start collecting. Unlock the next tier and you can experience the First Class lounge anytime you fly!
BA Gold Tier – How Many Points Needed and What Are the Rewards?
The BA Gold Tier sits right at the very top! The rewards are very nice, but achieving Gold is incredibly difficult and costly (unless you're flying on business and the employer is paying the flight cost!). If you thought achieving 600 Tier Points for Silver was tough, you may balk at the 1,500 Tier Points needed for Gold!
An average economy passenger will need to fly an average of 150 times in a year to unlock the Gold Tier. You'd pretty much have to live in the skies.
The BA Gold Tier is really only achievable by those flying often in Business Class each year, or a few times in the First year.
The average First passenger will collect 240 Tier Points per flight (so this is doubled for a return flight). So just over 3 First return flights a year are needed. And what are your benefits if you manage to reach Gold Tier?
• Free Seat Allocation from Time of Booking – just like in Silver Tier, you can choose a seat for free at time of booking.
• Free First Lounge Access – upgrade your lounge experience and enjoy the pure decadence of the First Class lounges whenever you fly, and in any class – even Economy.
• Use of First Check-In Desks – no more waiting in long economy queues for check-in or bag drop. Simply whisk on over to the First check-in desk and they will check you in even if you're flying economy.
• Additional Reward Flight Availability – having Gold Tier opens up more reward seat availability when buying a flight with Avios Points.
• 100% Bonus Avios – if you're flying Business or First often, this little benefit can really make your Avios fly!
How Long Do BA Tier Points and Benefits Last?
Tier Points last for just one year and reset annual back to zero. Whichever Tier has been earned in a single year is also carried over to the next year.
This means if you unlock Silver Tier two months before the end of your Tier Point earning year, you will have Silver for the remaining two months, and then keep Silver for the next year – so 14 months in total.
As Tier Points reset, you will need to reach 600 Tier Points in the second year to continue with Silver Tier for year three.
Are BA Tier Points Worth It? – The Insider's Notes
Unless you fly Business or First regularly it will be nearly impossible to unlock any decent rewards with Tier Point collecting
Tier Points can only be collected when you fly – you can not buy, earn, or be gifted Tier Points
Bronze has little benefit aside from seat selection 7 days before your flight (instead of 24 hours prior) as well as a 25% bonus Avios
Silver has better benefits including free seat access, business lounge access, and 50% more Avios
Gold has the best benefits including free seat selection, First lounge access and 100% more Avios