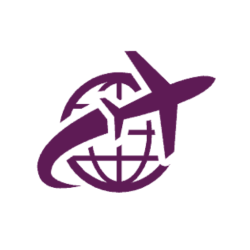 Latest posts by The Points Insider Team
(see all)
There are many ways to spend your Avios Points. Some ways can be more lucrative than others. Some big wins and some smaller.
Look hard enough and you can find some really great places to fly, and of course better cabins to fly in. 50,000 Avios Points is enough to get you to New York, and back again, in the economy. But can we get bigger?
The smarter approach is to use this number of points for Business Class. Fancy an upgrade?
The British Airways Sale is on now for flights and holidays – with new flexible policy! – some big savings this year, here's the link to check the sale prices
Destinations for 50,000 Avios
Fly to Europe
It's safe to say that 50,000 Avios will get you into, and back out of, almost any part of Europe. A return flight to Paris in economy will see you part with 18,000 Avios (and one shiny pound in taxes). Business Class to Paris is also in view at 36,000 Avios return. Sweet.
Here's a selection of BA routes and the number of Avios you need. Many low point options here, we'll build up to the rest:
In economy, you can fly two people to every single one of these places for 50,000 points – and although you'll pay tax on both passengers, it'll cost you just £2! Ever wanted to set your sights on the (literally) breathtaking Colosseum? Ever wanted to scale to the heights of The Eiffel Tower, or watch its after-dark twinkling light dance?
Europe is now easily in reach for solo travelers with this number of Avios and is also possible for two flyers to advantage of the points spent. Flying is great, but it's even better when it's free.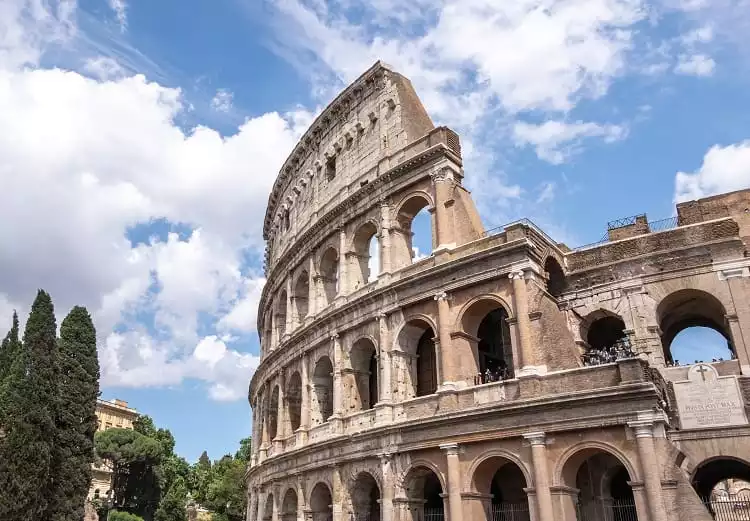 Fly to the U.S
Done with Europe and want to spread your wings even further? The number of points you have will just about get you there – so the idea of a romantic getaway for two to your US destination of choice will need to include one full-paying flight, as you won't quite make it there with points just yet. That said, it can be a cheaper way to take a sensational trip across the pond for two. Wave to Lady Liberty on your way over.
Here are some examples of Avios prices for flights to the US for 50,000 Avios and under:
| Destination | Type | Class | Avios Required | Taxes |
| --- | --- | --- | --- | --- |
| Washington | Return | Economy | 26,000 | £387.89 |
| New York | Return | Economy | 50,000 | £100.00 |
| Chicago | Return | Economy | 50,000 | £100.00 |
Now we are flying. Pardon the pun. The Big Apple and the Windy City are now in reach. Both New York and Chicago are unforgettable trips to make. The taxes and fares start to increase, but still, it's a return flight to New York for £100! It's taken you a while to collect your pile of Avios Points. If you're anything like me, they have to be pried out of my clenched fist, gritted teeth in full view, and maybe the occasional snarl.
You can edge your bets a little here and spend just some of your points. Reduce the spend panic we all face and keep some tucked away in your BA Executive Club account for a future sunny day.
Pay for a Seat and Upgrade with Avios
Without points, most people usually do the traditional thing – like exchanging cash for a seat. How 1990's. We try and change all that of course with points, but sometimes we need to do what we need to do. Take the plunge for even better rewards.
You can use your Avios Points in three exciting ways:
Pay in full for the seat price
Part pay for a cabin with cash and part pay with Avios
Pay full price for a seat and upgrade with Avios
The third option is my idea of the 'Best Of Both Worlds In The Sky' (or 'BOBWITS' for short – maybe I need to work on that). An economy full-price fare to New York is usually – once you've paid for a suitcase to join your travel experience and booked a nice window seat – is going to cost around £350.
I'll use this amount as our standard base travel cost.
What if you were told at the airport that you could upgrade to Business Class for £350? Would you take it?
With a usual upgrade from economy to Business Class at the airport often running into thousands of pounds, I don't think it would take many of us long to make that type of decision. Yes please – where do I sign! If we do some simple yet fanciful maths, this is pretty much the deal you can achieve with points and an upgrade, and all whilst leaving some Avios points in your account.
You can't upgrade from Economy to Business Class on British Airways (unless you're flying in Europe where Premium Economy doesn't exist), but there is another way.
The Other Way
A Premium Economy ticket is on average double the cost of an economy seat. Sometimes a little more, and infrequently a little less. A Premium Economy ticket to New York costs, on average, £700. But, with your Premium Economy ticket, you can upgrade this to a Business Class seat using points.
How many points will this cost you?
Approx… 40,000 Avios (for a return flight upgrade). If you would have paid £350 on an economy seat and pay the £350 extra for Premium Economy – you can then use your points to send you all the way up to Business Class.
This to me is straight-up BOBWITS. Plain and simple.
Let's see how this looks:
| Destination | Type | Purchased Class | Upgraded Class | Fare | Avios Points needed to upgrade to Business Class |
| --- | --- | --- | --- | --- | --- |
| Paris | Return | Economy | Business Class | Approx, £80 | 18,000 |
| New York | Return | Premium Economy | Business Class | Approx. £700-£750 | 40,000 |
| Chicago | Return | Premium Economy | Business Class | Approx. £800 | 40,000 |
| San Francisco | Return | Premium Economy | Business Class | Approx, £800 | 40,000 |
Upgrades are great.
What though if you don't want to take to the skies. How else could you spend and enjoy 50,000 Avios points?
Exciting Ways to spend 50,000 Avios Points Other Than Flying
On an average of between 0.5p and 1p per Avios Point, the exchange rate means you'll be left with between £250-£500 to spend. I'm sure there's some excitement to be had with that.
Want a romantic weekend away to a beautiful chateau? – yes, possible. Hot Air Balloon ride across Kent at sunset? – let's go! How about hiring an open-top car and exploring the inspiring south coast of England? – of course.
Fancy a cultural wine evening with a unique selection from an independent winemaker? – not a problem. How about a space flight to the Moon?? – ok, not quite. We can dream though.
The beauty of Avios Points and British Airways redemptions is how easy they are to spend and the choice available. These experiences aren't just limited to the UK. They're worldwide! You could even enjoy a VIP helicopter tour across the New York City skyline for less than 30,000 Avios Points!
Where Can I Fly to For 50.000 Avios Points – Final Thoughts
For 50,000 Avios you can get a flight return in the economy to almost any destination in Europe. You can even take a companion along. Business Class flights to Europe are not out of reach either.
If you want to fly further, to the fUS for example, you'll just about make it there and back for 50,000 Avios. The payable taxes and fees increase to around £100 return, but still considerably cheaper than a full price fare.
Upgrading your ticket to Business Class, at the same time as buying a Premium Economy seat, from 40,000 Avios return can be the best BOBWITS of all! Or you could just save them for Business or First Class. For comparison, a Business Class flight to New York costs an average of 110,000-120,000 Avios and a First Class seat costs an average of 160,000-200,000.
It may seem like a lot more savings ahead, but the amazing reward at the end of the journey can truly be out of this world! Just don't forget about the BOBWITS!
Other Points Tier Guides