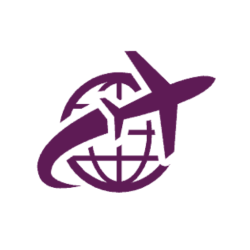 Latest posts by The Points Insider Team
(see all)
There are ways to move points between certain point-earning schemes and programs. Without there being a combined Airmiles or air-points program in existence, it means you have to make early decisions. Decisions that may affect your flying and spending preferences for years to come.
Although it's possible to exchange points between some schemes, can you transfer Avios Points to Flying Club Points?
On the whole, it's not possible to transfer points from BA Avios Points to Virgin Flying Club Points. There isn't even a way to transfer points from Avios to another program, and then into Virgin Points. BA and Virgin are rivals of course. There are ways to use BA Avios Points on a Virgin booked flight and holiday.
It appears British Airways has gone to considerable lengths to ensure Avios can't be converted to their rival Virgin Atlantic. None of the BA partner programs let you convert Avios to their point scheme, then allow you to convert those points back out to Virgin Points. We looked at every combination!
That being said, there are ways though to use your points on a Virgin Holiday.
Using BA Avios Points on a Virgin Holiday
We've seen we can't directly use Avios on Virgin. We can't use them indirectly either towards flights or upgrades. We can though use those BA Avios points in other ways to help save on an overall holiday booked with Virgin. Holidays are expensive enough. With the current demand exploding after Covid-19 travel restrictions, it means flights and holidays are going to, unsurprisingly, increase.
Not only is demand set to rocket, but the hoteliers and airlines also need to recoup that lost revenue, whilst the travel industry eagerly wakes from their slumber.
Who's ready to book a holiday?!
Car hire, hotels, and experiences can all be booked using your Avios Points, regardless of who you booked your flights with. This can dramatically reduce your overall holiday costs.
Hotels with Avios
Save money on your next holiday but using your Avios Points to book your hotel room. The fact that there are no surplus taxes and fees for using your points for a hotel means you could truly end up with free hotel nights. A nice Avios nest-egg of 100,000 to 150,000 points could see the hotel stay for your next holiday being completely free of charge.
This number of points will often save you between £500-£750 from your hotel cost, but by shopping around you could make your points more lucrative. Don't have enough points for an entire free week in a hotel? No problem, you can part pay with Avios too and from as little as 2% of the total Avios price.
A week in a hotel costing 100,000 points means you can save on your stay from as little as 2,000 points.
Car Hire with Avios
Already have your hotel booked, or taken care of through a package deal?
No problem, you could save on the cost of your car hire instead. BA has made it possible to use your Avois points with a number of top car hire companies such as Avis, Thrifty, Hertz, Enterprise, and more. Hiring a car at your destination gives the most amount of flexibility on your holiday. Explore your surroundings and step out of the normal common tourist routes and make your own adventure.
Almost all car hire companies to offer car insurance as part of the package, or as an add-on but watch the waiver. It's a common upsell tactic of car hire companies to upsell you a crazy number of add-ons. Anything from full tanks of petrol, to reduced toll road costs, and as many counter staff work on a commission basis, it often doesn't matter whether it actually makes economic sense to the traveler.
I would strongly urge looking into fuel costs, toll charges (and whether your journey will actually take you on toll roads), and what the excess charges are. These can be incredibly high if you decide to remain unprotected – in the US it's not uncommon to find $500-$1,000 excess per claim.
Of course, the car hire companies to have an upsell cover agreement for that. I could rant on about car hire companies and their completely ridiculous upsell tactics, but research as much as you can before you leave because it's totally possible for your car hire company to scare you into enough upsells to double the price of the agreed car hire.
I'm not trying to scare you out of car hire. Just be prepared, be armed with knowledge say no when the upsell doesn't feel right. Using one of my favorite places to explore by car, San Francisco, you can hire a car for a week picking up from right inside San Francisco Airport (SFO) from 51,750 Avios Points. This is for a full 7 days.
You can use as little as 2% of the full Avios price towards your car hire to save. So, for a 51,750 Avios cost, you can use as little as 1,000 points and start saving.
Experiences with Avios
If all else fails, the hotel is sorted and you don't feel like driving on your holiday, you could always put your Avios points towards a great excursion or experience. Just like hotel costs, there are no extra taxes or fees to pay – unless, of course, you pay any gratuities. BA's catalog of experiences extends worldwide, giving you literally thousands of spending possibilities.
One particular stand-out experience is a VIP helicopter trip across the New York skyline at sunset for just 30,000 Avios To find out how many Avios Points you could use towards a hotel, car hire or experience then visit the BA Hotels and Cars page.
Why Would You Want to Use Your BA Avios on Virgin?
With a lot of information that has hopefully given you lots of 'food for thought', maybe what hasn't been answered is the reason you want to use your BA Avios points on Virgin Atlantic.
Do you prefer the Virgin experience perhaps?
Do Virgin Atlantic give you preferred flight times over BA flights?
Using your Avios points for flights in Business Class and First Class is the most lucrative way of using your points and gives you the best Avios point value for money. Redeeming your points for hotels, car hire and experiences can give you a 0.5p per point average but spending your points on a Club World or First flight can give you a redemption rate of 4x that value!
It is certainly worth considering the idea of keeping your Avios points and saving further, where you can, for more valuable rewards. A Business Class flight is definitely an example of that.
Easier Redemptions
One frustration often encountered by Avios collectors and BA flyers is the lack of available reward seats, particularly in the higher classes. Trying to use your Avios in the First means you either have to be very quick to book after the reward seats are released, (and) or you need to be incredibly flexible with your travel arrangements.
There are even alert services like SeatSpy that, for a small monthly fee, will alert you by WhatsApp the moment the reward seats you're after are released by BA! I've always found redemption options in Premium Economy and Upper Class (Virgin's Business Class cabin) on Virgin Atlantic are much easier to find.
Other Airlines to Spend Avios With
You may have collected your Avios through British Airways, but that doesn't mean you're limited to spending them on BA only. There are a few airlines part of the Avios program, and you can use your collected Avios across them all. These include Iberia, Vueling, and Aer Lingus.
To do this you'll need to:
Sign up for the program of the airline you wish to fly on instead (i.e. Aer Lingus, or Iberia)
Then log in to your Avios account, on com, using the new account you created in Step 1
Select the Your Account option and look for the link to 'Transfer Avios From British Airways'
Enter the number of Avios points you wish to convert
You're done and ready to spend your points on the new airline
Long haul flights from Dublin to the US are considerably cheaper for taxes and fees than from London Heathrow for example. It can be cheaper to fly to Dublin and then take the long-haul flight to the US in Business Class with Aer Lingus using your converted Aer Club points.
The taxes and fee savings can be as much as £250-£300.
Transfer Avios to Virgin Points – The Insider's Notes
Here is our summary of this article: You can't convert your Avios points to Virgin Points either directly or through a partner program. You can though spend your Avois points on a holiday with Virgin Atlantic booked flights, by using your Avios on hotel nights, car hire, and experiences.
You could even move your BA Avios points into one of the other Avios partner airlines, such as Aer Lingus on a 1:1 conversion rate.