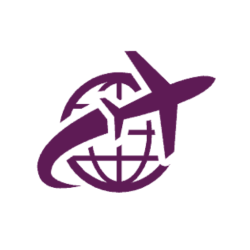 Latest posts by The Points Insider Team
(see all)
Collecting Virgin Points can be fun and very rewarding. Business Class flights, great upgrades, free Virgin Atlantic flights, the list goes on.
Surprisingly, many people who take to the skies don't even open a Flying Club account and miss out on all those lovely Virgin Points. But if you are a smart points saver, and either want to or have collected a large number of points, how much are your Virgin Points worth?
Virgin Points are worth between 0.5p-2p each. Virgin Points redemption on an Upper Class flight will give you a value of 2p a point. Redeeming points on an Economy flight will give worth of around 0.5p per point. 30% of a point-based economy flight are taxes, so it's wise to spend Virgin Points on Premium Economy or Upper to maximize their value up to 1p per point.
Cruising at 36,000 feet on an Upper Class seat, after the enjoyment of the airport Virgin Upper Class lounge, is an amazing way to spend your points.
In this article, we'll look at different flights and routes to explore in more detail the value of Virgin Points, and also some tips on how you can get the most out of them and double their value.
How Much Virgin Points are Worth per Cabin Class and Route
The higher your cabin class, the more your Virgin Points are worth.
This isn't necessarily Virgin's generosity but more to do with airport taxes and fees. On an Economy flight the taxes and fees can work out between 30-35% of the overall full price fare. Compare this to Upper Class, and the taxes and fees can be as low as 20% of the overall fare.
Of course, this is dependant on the route, the flight price, demand etc… but this gives a good base guide to start from.
If you look at the seat price alone (rather than the full fare with fees and taxes) the redemption between economy and Upper Class is about the same, but for the purpose of this article we'll look at actual cash price spending, and Virgin Point savings, to calculate the worth of a Virgin Point.
Here are some examples of popular routes in October, showing the full fare, Virgin Points needed, relevant taxes and the value of the point on redemption:
Economy Cabin Redemption
| Destination | Full Price Fare | Points Required | Taxes and Fees | Virgin Point Value |
| --- | --- | --- | --- | --- |
| Tel Aviv | £328.12 | 33,000 | £210.03 | 0.3p |
| New York | £388.72 | 30,000 | £264.52 | 0.4p |
| Las Vegas | £687.72 | 48,500 | £273.52 | 0.8p |
| Delhi | £459.72 | 30,000 | £244.00 | 0.7p |
Virgin Point savings are of course subjective based on the flight demand and cost, but for these four routes alone the point value averages at 0.5p per point when redeeming in economy class. Let's have a look at the same routes in Upper Class to find out the Virgin Point value:
Upper Class Redemption
| Destination | Full Price Fare | Virgin Points Required | Taxes and Fees | Virgin Point Value |
| --- | --- | --- | --- | --- |
| Tel Aviv | £1,893.12 | 70,000 | £439.23 | 2p |
| New York | £2,869.72 | 105,000 | £672.52 | 2p |
| Las Vegas | £3,967.72 | 165,000 | £687.00 | 1.9p |
| Delhi | £1,359.42 | 116,500 | £529.97 | 0.7p |
As is often the case, the higher the cabin you fly the more valuable your points become. It is worth noting that flight full fares vary greatly on many factors, whereby the points needed, and airport taxes, often remain relatively static.
It's a good guide to use as it gives you an actual cash value per point but can be skewed by higher than normal flight fares due to demand. This can work heavily in your favor though if flight prices are high, and points needed are static, as it can mean your hard-earned points have become even more valuable for your chosen flight against the cash price!
Increase the worth and value of Virgin Points
As we've already seen, we can increase the worth of each point by moving up cabins. Your points are worth more in Upper Class than Premium Economy, but both cabins will give you better value than Economy alone.
Look out for Virgin sales. It will always look as if the airlines are having a sale, but between two and three times a year Virgin will have a much larger and lucrative sale. These not only see full cash fare prices reduce, but you'll find that Virgin Point redemptions are on sale too.
This is a great way to squeeze more value out of your points.
If you're time and flexibility rich, as well as having a pile of points to spend, it can really be worth holding off for the big sales. Most people choose to redeem their points on flights, but this isn't the only way. You can use your points across a number of different Virgin brand companies.
Here are some of the other ways to redeem your points and the value they have per redemption:
Virgin Wines
Virgin Wines specialise in unique wines from independent winemakers. They give you a chance to not only collect Virgin Points with promotional offers and spend, but you can use your points in exchange for a Virgin Wines voucher.
You can exchange 10,000 points for a £50 Virgin Wines voucher or 20,000 points for a £100 Virgin Wines voucher – but either way Virgin Points are worth 0.5p per point.
Virgin Holidays
Jetting off on a summer holiday fills us all with excitement – but knowing you can put some of your Virgin Points to work for you whilst you travel is an extra nice feeling. You can save on your Virgin Holiday with just 3,000 Virgin Points, which will give you a £16.50 off Virgin Holidays.
You can add multiples of 3,000 points to increase the saving, so for example you could redeem 30,000 points for £165.00 in Virgin Holiday vouchers. This means each Virgin Point has a value of 0.55p per point.
Virgin Experiences
With over 2,800 Virgin Experiences on offer, you're bound to find something to excite your senses. You can exchange your Virgin points for Virgin Experience vouchers at a rate of 2,000 points for a £10 voucher. This will, again, give you a Virgin Points value of 0.5p per point.
Using your Virgin Points to Upgrade Your Flight
Virgin makes it easy to redeem your points for an upgrade to your flight. Upgrade availability on Virgin Atlantic can be really good too, although please note that it's never guaranteed. Upgrade point redemption not only gives you the good value per point but unlike other airlines, Virgin Atlantic allows you to use your points to jump two cabin classes!
This means you can purchase a seat in Economy (excluding Economy Lite) and use Virgin Points to upgrade all the way up to Upper Class!
Upgraded seats from Economy to Upper Class on Virgin start at 35,000 points each way.
How Much Virgin Points and Miles are Actually Worth: Final Thoughts
On average Virgin Points have a value of 0.5p per point. This can be as low as 0.3p on some economy flight redemptions, or up to 2p per point for Upper Class redemptions.
The higher the cabin you travel, the more value your points have.
You can use your Virgin Points for upgrades and also in other Virgin brand companies, such as Virgin Holidays, Virgin Wine and Virgin Experiences – each of which comes with a 0.5p per Virgin Point value.