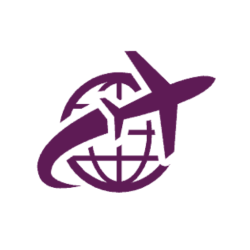 Latest posts by The Points Insider Team
(see all)
You don't need to be rich and famous, or a millionaire, to take that once-in-a-lifetime flight in British Airway's world-famous First cabin.
What many people do not realize is that it is possible to collect enough Avios points for a one-way or return flight in First Class and just pay the taxes (which is considerably cheaper than paying full fare).
But, how many Avios Points do you need to fly in First Class?
A return flight to New York in British Airways First Class costs between 160,000-200,000 Avios Points plus taxes per person, depending on whether you fly off-peak or peak time. The cheapest First Class fare using Avios is 18,000 points when upgrading one-way to Dubai from Business Class.
In this article, we'll go through some First Class destinations worldwide and exactly how many Avios Points you will need for the flight. We'll also look at one-way upgrades and how you can get into First for as few Avios Points as possible.
How Many Avios Points to fly in First Class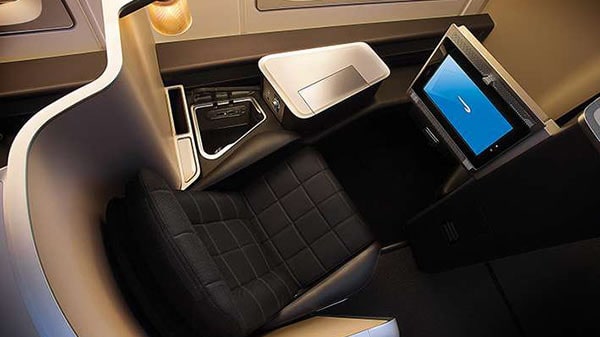 As all European flights have just Economy (Traveller) and Business Class (Club) cabins we'll need to look further afield to take flight on a plane large enough to hold the First cabin. The European upgrades to Business Class are nice, but as they have no lay flat bed and seats resembling long-haul Premium Economy, let's look for the really nice flights, with VIP perks, and see how we can take that trip of a lifetime.
Here is a table of popular worldwide destinations and the Avios needed to fly First Class:
| Destination | Avios Needed for First - Off Peak | Avios Needed for First - Peak |
| --- | --- | --- |
| Dubai | 136,000 | 160,000 |
| New York | 136,000 | 160,000 |
| Las Vegas | 170,000 | 200,000 |
| Delhi | 170,000 | 200,000 |
| Mumbai | 170,000 | 200,000 |
| Cape Town | 170,000 | 200,000 |
| Sydney | 340,000 | 400,000 |
How Many Avios to Upgrade to First?
You would need 18,000-20,000 Avios to upgrade from Business Class to First on a flight to Dubai each way. However, you will need 45,000-50,000 Avios to upgrade from Business Class to First on a flight to Sydney each way. It's not possible to upgrade from Economy or Premium Economy to First using Avios points.
The following table will give you an at-a-glance view of the points you'd need to upgrade from Business to First Class on the same routes:
| Destination | One-Way | Return |
| --- | --- | --- |
| Dubai | 18,000-20,000 | 36,000-40,000 |
| New York | 18,000-20,000 | 36,000-40,000 |
| Las Vegas | 22,500-25,000 | 45,000-50,000 |
| Delhi | 22,500-25,000 | 45,000-50,000 |
| Mumbai | 22,500-25,000 | 45,000-50,000 |
| Cape Town | 22,500-25,000 | 45,000-50,000 |
| Sydney | 45,000-50,000 | 90,000-100,000 |
How to Collect Enough Points to Fly in First
It is possible to collect this number Avios points, but unless you fly Business or First regularly with BA and are building up points faster than you can spend them, you'll need time and creative ways and methods to keep building and boosting your points.
The biggest Avios earning opportunities come from the BA Amex Premium Credit Card (25,000 Avios signup bonus and 1.5 points per £1 spent) as well as Barclays Avios Rewards, which comes as an add-on to Barclays Premier Account for a £12 a month fee (up to 43,000 Avios in the first year).
Like most high point earning opportunities, there are conditions, caveats, and an eligibility score you must meet first.
If you can meet those though and take advantage of these two offers, in particular, they can be worth up to 80,000 Avios in the first year – as well as giving you a BA companion voucher (we'll cover this a little further below). There are many other ways to boost Avios. In fact, the BA Avios scheme probably has the most opportunities than any other points program to increase points and get to those rewards faster.
I'd recommend reading the Insider tips to collecting Avios Points
What Can You Experience in First Class?
Riding up front can be an experience like no other. Just the word 'First' conjures up thoughts of the high life and a VIP lifestyle. Although it doesn't pack all the glitz and glamour of an Oscar red carpet night if you're not the latest Hollywood movie star it can feel like the next best thing.
The style and feel of First is really an extension of Business Class, but not so many seats and a more intimate cabin. Recently BA announced the first sliding door First suite to rival some other airlines such as Emirates with their First Class suite offerings. The highly attentive personalized service as well as your round-the-clock food and drink offerings are just part of the refined service. The BA First lounge before you fly is a place to really relax and unwind away from the bustle of the airport terminal in your own oasis.
Depart from Heathrow and you'll get access to the uber-exclusive BA Concord Lounge. Not even OneWorld Alliance partners with the highest tier can gain entry to the Concord Lounge.
Here is an introduction to First from BA:
In the UK when people think of flying in First Class, they'll immediately think of British Airways. With return prices in long-haul starting from around £3,000+ it's easy to see why 95% of British flyers have never flown this coveted class, and why it's so sought after.
If you don't fancy splashing out £3,000 on a First seat, you can over time save Avios Points and just pay the taxes and fees (which works out at just 25% of the price). Accumulating Avios for First takes time. There aren't many easy routes. You'll need to save, save and save some more.
When the spending temptation kicks in, you'll need your willpower and that thought of traveling First.
If you regularly fly Business, you'll find the route to First much faster. As I've mentioned, an upgrade from Business Class to First costs 20,000 Avios each way. Considering a BA Amex Premium Credit Card offers a 25,000 signup bonus (minimum spend over 3 months applies), you could find it easier than you think to try First out for yourself.
Are Children Allowed in First Class?
Yes, children are allowed in First. In fact, children are allowed to fly in any cabin. There aren't any child prices I'm afraid so a £3,000 seat in First will cost as much for a child as it will for an adult.
Can You Use a Barclays Avios Cabin Upgrade Voucher in to First Class?
You can't use your Barclays Avios cabin upgrade voucher to First. You can upgrade from Economy to Premium, and from Premium to Business – but you can't upgrade from Business to First. This is a restriction of the upgrade voucher as set out within the terms and conditions.
For those of you not familiar with the upgrade voucher, it's a benefit of having Barclays Avios Rewards. You can add this to your Barclays Premier account for £12 per month.
As well as a yearly upgrade voucher, that can be used to upgrade your cabin both ways on a solo flight or two people can split the voucher and upgrade one way each, you'll also collect 1,500 Avios per month – and a signup bonus of either 2,500 or 25,000 Avios if you switch your current account to Barclays (depending on whether you have been a Barclays customer for 4 months or more – the higher bonus on offer to new customers).
Can You Use a BA Companion Voucher in First Class?
There are no restrictions on using the BA companion voucher in First. This means if you have enough Avios points for a return flight in First, you can take a companion with you for free – although the taxes and fees for both travelers (around £800 per passenger) are still payable.
Avios Points for First – The Insider's Notes
First Class seats can be had from 18,000 Avios Points. This is a one-way upgrade from Business Class on routes to destinations such as Dubai or New York. To fly to Sydney First Class using Avios will cost up to 400,000 Avios. This will take some serious collecting!
You do need to know that First Class seat redemptions are only a couple per flight, and they sell out quickly. A service such as SeatSpy can help you search for British Airways reward seats, and their subscription plan can even alert you by WhatsApp the moment a First Class seat is released!
You can use a free companion flight voucher, from BA Amex Premium card rewards, in First – but you are unable to use the Barclays Avios Rewards cabin upgrade voucher to get to this class.