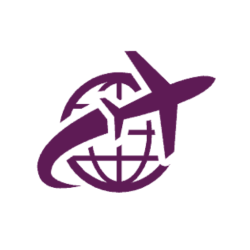 Latest posts by The Points Insider Team
(see all)
Many of the Avios earning bank accounts and methods have closed during the coronavirus outbreak, and subsequent lockdowns and travel restrictions. Barclays though have relatively recently launched the Barclays Avios Rewards for Premier Bank Accounts – but how do you get it, is it worth it and what are the benefits?
In this article we will go through all the pros and cons of the new Barclays Avios Rewards and whether you should make the switch across.
On the whole, Barclays Avios Rewards is eligible to those with a gross salary of £75,000 per year or who save or invest £100,000 or more. The benefits include a sign up bonus of up to 25,000 Avios Points as well as an additional bonus of 1,500 Avios Points per month. There is though a monthly charge of £12 per month for the account.
With the caveats of a gross income of £75,000 or more, or £100,000 or more saved or invested, this will limit the reach of the account to a smaller number of people. If you already have Barclays Premier, you should already qualify for Barclays Avios Rewards. Let's look if you should make the switch or not.
Is Barclays Avios Rewards Worth It?
Barclays Avios Rewards is worth it if you are an avid collector of Avios Points and can meet the qualifying conditions. The cost of £12 per month for 1,500 Avios Points puts the cost per Avios at 0.8p each, which is compared to a cost of 3.1p each if you were to buy 1,500 Avios Points direct from British Airways.
18,000 Free Avios Each Year
18,000 Avios Points is a really nice bonus to hit your Avios account each year. Just these additional monthly Avios Points alone are worth joining Barclays Avios rewards alone, but the bank account comes with more benefits.
Avios Bonus Signup Points – up to 25,000
If you are new to Barclays you could be eligible for a 25,000 Avios Point bonus if you switch from your current bank to Barclays using the Current Account Switch Service, which transfers across all your bills and DD payments automatically. You'll need to switch within 4 months of opening your account.
Even if you're already a Barclays customer you'll still be eligible for a 2,500 Avios bonus – although somewhere closer to the 25,000 would have been a better incentive for current or previous Barclays customers.
Cabin Upgrade Voucher
Every year you'll also receive a cabin upgrade voucher. You can use this voucher to upgrade your cabin class from Economy to Premium Economy, or Premium Economy to Business Class (not to First I'm afraid).
You can though only use your cabin upgrade voucher if:
You're booking your flight using Avios (it can't be applied to a cash booking)
BA has reward seats on offer on the next cabin class on your flight
The flight is leaving the United Kingdom – it can't be used on a flight leaving any other country
If there are two of you flying, you can split the reward between two passengers. You can either choose to use your voucher for two people to upgrade the cabin one-way or for a solo traveler to upgrade their cabin return. If you're planning a romantic getaway a one-way upgrade to Business Class from Premium can really add a nice bit of luxury to your trip.
What Can You Get with 20,500 Avios Points? 
With a minimum 2,500 Avios signup bonus alongside the 18,000 Avios you'll collect in your first year, you may be wondering what you can do with all your points. In terms of flying, 20,500 points will get your flights across the majority of Europe. Here are examples of current points needed for certain European destinations:
Destination
Type
Class
Avios Required
Taxes
Paris
Return
Economy
18,500
£1.00
Amsterdam
Return
Economy
18,500
£1.00
Berlin
Return
Economy
18,500
£1.00
Rome
Return
Economy
23,500
£1.00
Paris
Return
Outbound: Business
Inbound: Economy
24,250
£1.00
Amsterdam
Return
Outbound: Business
Inbound: Economy
24,250
£1.00
The great thing about using your points to fly to Europe is the low taxes and fees. You'll pay just £1 return in taxes to places like Paris, Amsterdam, Rome, etc… whereas this rises to £100 return to locations further away, like for example New York.
I've included some options that are just above the 20,500 Avios amount we have to spend. Collecting another 3,750 Avios for the Business upgrade one way to Paris is relevant and easy to do (if you want some ideas our Collecting and Spending Avios Points article will help).
Taking to the skies is just one way to spend your Avios. You could book a hotel, hire a car or even book an experience in the UK (such as a photo shoot) or when you travel (a helicopter tour around New York City is only 26,450 Avios).
Here are some more examples of spending opportunities around the 20,500 point level:
| Destination | Upgrade From | Upgrade To | Type | Avios Required |
| --- | --- | --- | --- | --- |
| Paris | Economy | Premium Economy | Return | 18,500 |
| New York | Economy | Premium Economy | One Way | 20,000 |
| New York | Premium Economy | Business Class | One Way | 20,000 |
| New York | Business Class | First | One Way | 20,000 |
What Can You Get With 43,000 Avios Points? 
If you are able to take advantage of the full switching service and can collect the 25,000 Avios bounty, you'll have 43,000 Avios at the end of the first year. As well as two return flights to Europe, you are on your way to collecting enough points for a return flight to destinations further afield.
Before we look outside of Europe you could fly two people to Paris return, including one night hotel in Paris, from 44,550 Avios Points! An amazing surprise getaway trip!
This trip is for two flying from London to Paris on 25th September and staying at the Hotel Paris Saint-Ouen hotel. You'll need to book your flights and hotel separately – and use the BA Avios Hotels search for a hotel redemption. The 43,000 Avios Points we have here are not quite enough to reach the US or into Asia but at this level, you would be getting very close. A return economy flight to New York can cost from 50,000 Avios (plus £100 in taxes).
That being said if you did book a return flight, for example, in Premium Economy to New York, you could use 40,000 Avios to upgrade both the inbound and outbound flights into Business Class. For 43,000 Avios you could spend a 2 or even up to a 3 night weekend break in the UK such as London, Edinburgh, Glasgow, Cardiff, or perhaps Dublin.
Each hotel has a different price, and therefore different Avios redemption rate, but the smaller B&Bs and boutique hotels can be found for as low as 7,000 Avios points per night.
Log in to your BA Executive Club, choose 'Spend Avios' from the navigation menu, choose the Hotels option and select 'BA Avios Hotels' – or visit hotelsandcars.ba.com.
Are Any Other Bank Accounts Offering Avios Points?
There are a couple of other options to earn Avios with other UK bank accounts:
NatWest Rewards to Avios
NatWest current account holders can build up reward points when banking, and these can be converted to BA Avios Points at a rate of 1,170 Avios Points per £10 of reward. If you have £50 of NatWest rewards you could trade these for 5,870 Avios. NatWest advertises that it's possible to collect up to £60 in rewards per year – which is equal to 7,040 Avios per year.
Royal Bank of Scotland Rewards to Avios
As Royal Bank of Scotland are now NatWest, it means the same rewards mentioned above for NatWest apply to Royal Bank of Scotland customers too at the same earning rate potential.
Barclays Avios Reward Review – The Insider's Notes
The earning and investment threshold requirement to even have a Barclays Avios rewards account is high enough I'm afraid to rule out a number of UK bank account holders. You will need a gross income of £75,000 or more per annum or have saved or invested £100,000 or more with Barclays to be eligible.
The cost of the bank account is £12 per month but you will collect at least either 20,500 or 43,000 Avios Points in your first year. There are other conditions such as going paperless etc… which can be found on the Barclays website. All of these conditions must be met to be eligible to apply.
You'll collect at least 20,500 Avios if you are an existing Barclays customer or have had a Barclays account. You'll collect at least 43,000 Avios if you are not a Barclays customer or have only been so for less than 4 months and use the Current Account Switch Service to transfer away from your current bank. You'll need to switch within 4 months of opening your account.
If you are eligible, or an existing Barclays Premier or Barclays Wealth customer then I would definitely upgrade to the Barclays Avios Rewards account and take advantage of the 18,000 yearly Avios bonus for £144.