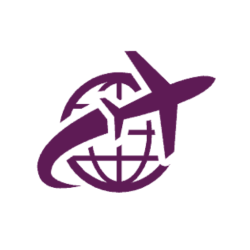 Latest posts by The Points Insider Team
(see all)
Shopping at Tesco and filling up at the Tesco garage pumps can see a nice stack of points and Tesco vouchers land on your doormat every three months. There are many ways to spend your vouchers but not many people know that you can use your Tesco Clubcard vouchers for a holiday – or at least part towards – and how to go about doing so and save hundreds of pounds.
There are many more ways to use your Clubcard vouchers towards holidays than you may think. In this article, we'll go through all the latest methods of holidaying or taking a short break using your vouchers.
How to Use Your Clubcard Vouchers for a Holiday
Every three months each Clubcard holder is sent the post vouchers as the result of a points exchange on your last three months of spending.
The most natural way to spend these vouchers is to redeem the cash value in Tesco stores, or whilst shopping at Tesco online. You can though redeem these vouchers through Tesco partner companies, and often you will be able to increase the value of your vouchers and save you even more money.
Holidaying has been non-existent across almost all 2020 and the first half of 2021 due to the Coronavirus outbreak. Hotels, holiday parks, and centres all have to close. As we are on our roadmap path to travel again, you may find your bundle of Tesco vouchers could give you that much-sought-after holiday.
In fact, in preparation for the day travel and holiday restrictions are lifted there are some Clubcard holders who have purposefully saved all their hard-earned vouchers – avoided the temptation for Christmas spending – with the goal of using these for, or towards, a much-needed getaway.
Let's look at the ways you can currently use your Tesco Clubcard vouchers towards a holiday across the second half of 2021 and into 2022.
Tesco Clubcard Vouchers for Free Flights
Convert Tesco Points into Virgin Flying Club Points and Miles
If you're a regular reader of The Point's Insider, you'll know we love building up Virgin Points and miles. The Virgin Points program is one of the largest travel points programs used in the UK (as well as Avios – although you can't now, as of Jan 2021, convert Tesco Points to Avios as the partnership between the two companies has now ended).
Virgin Points can be used across a number of Virgin brand companies, but we mainly use these for Virgin Atlantic flights. Unlike BA, Virgin only flies long-haul, so you will need to collect more Virgin Points for the shortest available flight – which is currently to Tel Aviv in Israel.
You can convert your Tesco Clubcard vouchers at a rate of £2.50 for 625 Virgin Points. This means if you manage to collect £45 in Tesco vouchers over a year it can be converted to 11,250 Virgin Points. This is more Virgin Points that you'll earn on most flights.
Read here for details on how to convert your Tesco points to Virgin Points
Tesco Vouchers for Free Hotel Nights
Top Tip: All hotel chains featured offer a redemption of 3x your Tesco vouchers for reward nights. Some allow you to convert smaller denominations of Tesco vouchers allowing you to really maximise every pound you collect.
Hotels .com Reward Nights
Hotels.com, owned by the Expedia group, literally has thousands and thousands of hotels to choose from worldwide. Their reward scheme is one of the best ways in the UK to collect free hotel reward nights. Simply stay for 10 nights across almost all of the hotels bookable through the website, and you'll earn a free night to the value of your average nightly spend across the 10 nights booked.
Not many people know though that you can convert your Tesco vouchers for Hotel .com reward vouchers at a rate of £5 in Tesco vouchers for £15 of Hotel .com reward vouchers. This means your annual £45 Tesco voucher reward could be worth £135 in Hotel night vouchers.
In some hotels, this could get you a weekend away. You could always choose to stay in a hotel with a greater nightly fee than your vouchers are worth – you simply pay the cash difference.
Read here for details on how to convert your Tesco points to Hotels.com rewards
Hilton Hotel Free Nights
With 167 hotels in the UK, you'll never find a Hilton too far from your destination. You can redeem into Hilton reward vouchers from just £2.50 Tesco vouchers for £7.50 to spend at Hilton (this is much lower than the £5 minimum conversion to Hotels .com vouchers).
You'll get free breakfast included with all bookings using your Tesco-converted vouchers too.
Top Tip: Vouchers can only be used for 'fully flexible' fares and not saver fares. Almost always fully flexible fares are higher than saver fares, so you will need to bear this in mind when calculating how many Tesco vouchers to convert.
Read here for details on how to convert your Tesco points to Hilton vouchers
Family Holidays at Butlins Using Tesco Vouchers
If a family break is what you seek, then the Butlins hotel in Bognor Regis could be the way to go. You'll need to book 14 days minimum in advance but with the same 3x redemption rate of £5 Tesco vouchers to £15 Butlins vouchers, your £45 vouchers could be worth £135 towards a Butlins break.
It is worth noting this just applies to the Butlins Hotel based in Bognor Regis. Read here for details on how to convert your Tesco points to Butlins Hotel vouchers
Adult only hotel break at Warner Hotels with Tesco Vouchers
Charming and relaxing adult-only hotels and castles could be welcoming you through their doors if you decide to exchange your Tesco vouchers for Warner Hotel reward nights.
Be warned though, there are a few caveats to this offer.
You can only use a maximum of £40 Tesco Clubcard voucher exchange per booking – this means a maximum of £120 off the cost of a Warner Hotel break
The minimum spend for a hotel booking using Clubcard voucher is £250 – so you will still need to pay a minimum of £130 cash per booking
That being said, at the minimum Warner hotel cost, you would still get a room or break for half price. Read here for details on how to convert your Tesco points to Warner Hotel vouchers
Other Hotel Chains to Spend Your Tesco Vouchers
All other hotel chains below offer a 3x Tesco voucher conversion. Click on the hotel name for further information:
Tesco Vouchers for a Holiday
Flights and free hotel nights are a great way to use your Tesco vouchers, but you could go all in and use your hard-earned vouchers for an amazing holiday – which even include worldwide cruises!
Cruise on Royal Caribbean International for Free
Who would have thought by shopping in the fruit and veg aisle in Tesco you could be whisked away on a Caribbean cruise! You can convert a minimum of £0.50 worth of Tesco vouchers for £1.50 in Caribbean International vouchers – so another 3x conversion.
Top Tip: With enough Tesco vouchers you could get a free Caribbean cruise. The terms state a maximum of £510 worth of Caribbean International converted Clubcard vouchers can be redeemed for a cruise (which is equal to £170 Tesco Vouchers) AND the minimum fare is £510 meaning if you find and book the cheapest price you could do so 100% in Tesco vouchers!
If your cruise though costs more than £510 it means you will need to pay the rest in cash as you will have maximized your voucher usage. If you don't have enough Tesco vouchers for the whole booking, you could simply pay part in vouchers and part in cash.  Bookings also need to be made a minimum of 56 days before departure.
Read here for details on how to convert your Tesco points to Royal Caribbean International vouchers
Take a Cruise with P&O Cruises
P&O Cruises can literally take you across the globe. 39 different ports to explore across almost every continent. This is another great offer and with a greater redemption offer than with Royal Caribbean. You can convert a minimum of £5 Tesco vouchers into £15 to spend at P&O cruises. The 3x conversion theme becoming a pattern for holidays.
One advantage is you can use up to £810 of converted Tesco vouchers for the booking (which exceeds Royal Caribbean's maximum conversion by another £300). This means you can use up to £270 of Tesco Clubcard vouchers before you reach the convertible maximum per cruise booking.
You need to note that cruise bookings using Tesco vouchers must be for a minimum of 6 nights and booked 90 days or more in advance. Read here for details on how to convert your Tesco points to Warner Hotel vouchers
Butlin's Family Breaks with Tesco Vouchers
Although Butlin's was covered a little earlier in the Hotels section, this offer extends across the different Butlin's resorts (rather than just limited to Bognor Regis for the hotel offer). There aren't many caveats to this offer, which is nice to see – and Butlin's allows premier members to still save their 5% discount too!
You can redeem a minimum of £5 in Tesco Clubcard vouchers for £15 in Butlins vouchers to use on your Butlin's holiday – and no maximum spend limit appears to apply. Read here for details on how to convert your Tesco points to Butlin's vouchers
Forest Holidays with Tesco Vouchers
An under used partner in the Tesco roster, but with the caveats included it may be clear to see why. Forest Holidays have 10 British woodland locations across the UK. You can convert a minimum of £5 Tesco voucher to £15 Forest Holiday vouchers for the usual 3x conversion BUT you can only use Tesco vouchers for a maximum of 25% of the holiday cost.
This restriction is a huge caveat and your savings whilst holidaying at Forest Holidays may not appear that great regardless of how many Tesco vouchers you've managed to save.
Read here for details on how to convert your Tesco points to Butlin's vouchers
Other Holiday Options to Spend Your Tesco Vouchers
All other holiday options below also offer the standard 3x Tesco voucher conversion. Click on the holiday provider below for further information:
Using Your Tesco Clubcard Vouchers for a Holiday – The Insider's Notes
Using your vouchers is a great way to maximize your earnings and exchange for 3x the voucher value with various ways you can holiday, fly, or take a short mini break. Flight exchanges are only possible to Virgin Points now that the BA and Tesco partnership ended in January 2021.
Exchanging your Tesco vouchers for free hotel nights is possible through Hotels .com, Hilton, Mercure, and others.
Worldwide cruises and local UK holidays are also possible with the reward conversion, although some holiday companies have a stipulation that only a certain percentage of the booking, or maximum value, can be paid for by converting Tesco vouchers – the rest must be paid in cash.