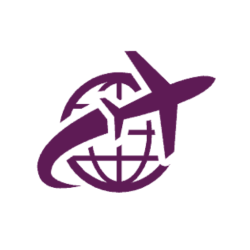 Latest posts by The Points Insider Team
(see all)
By taking out the Virgin Atlantic Plus Credit Card through Virgin Money you'll collect 15,000 Virgin Points as a bonus – as long as you make your first spend on your card within the first three months. If you've found yourself with 15,000 Virgin Points that have suddenly hit your account, you may be wondering what you can do with them, what value they have, and importantly where you can fly with them.
For 15,000 Virgin Points, you can use Points and Cash to part pay for your flight. You could also upgrade your seat, one-way, on Virgin Atlantic from Economy to Premium Economy to New York, or a one-way upgrade from Premium to Upper Class to Tel Aviv.
A few more Virgin Points and you could fly return to Tel Aviv from 18,000 Virgin Points – or upgrade one way from Economy to Premium Economy when flying to the Caribbean.
Unfortunately, as you can see, 15,000 Virgin Points isn't enough for a full return flight to any of the destinations Virgin fly to.
How to Spend 15,000 Virgin Points
You can use your 15,000 points to part pay for flights or one-way upgrades. You could even use them towards car hire or a Virgin Experience.
The fun begins though if you choose to start saving Virgin Points for bigger ticket rewards. Our calculations show an average spender, taking advantage of offers, saving and promotions could have enough Virgin Points for a Business Class (Upper Class on Virgin) round trip to New York in 12-18 months!
An Upper Class seat to New York return on Virgin Atlantic costs around 120,000 Virgin Points. It can take time, but the end reward can be well worth it. If though you want to see what you can do right now with your Virgin Points, here's a summary of redemption rewards for 15,000 points:
| Type | Reward | Destination | Virgin Points Required |
| --- | --- | --- | --- |
| Flight | One way upgrade to Premium Economy | Any Destination | 8,000-13,700 |
| Flight | One way upgrade to Upper Class from Premium | Tel Aviv | 14,000 |
| Flight | Points Plus Cash Booking | Any Destination | from 3,000 |
| Wine | 6 mixed bottle case from Virgin Wines | - | 9,000 |
| Hotel | Free night at an IHG chain hotel* | - | 10,000-15,000 |
* For a free night stay you will need to exchange your Virgin Points to IHG Reward points on a 1:1 point basis. The starting price for a free night at an IHG hotel is 10,000 IHG Rewards, so using this method should give you enough points for a free hotel night.
How Many Virgin Points do You Need for a Flight?
You'll need a minimum of 18,500 Virgin Points for a return flight in Economy, this redemption is for the UK to Tel Aviv route.
It's never wise to redeem points and miles for an economy flight, as a high percentage of the costs relate to taxes and airport fees, which are still payable. The percentage of taxes and fees for a flight price reduces the further up the cabin you travel. A return flight in economy to New York costs 50,000 Virgin Points (including £100 cash for taxes – which is around 30% of the published price).
On the other hand, a return flight in Upper Class to New York will cost from 120,000 (including £600 for taxes and fees – which is around 20% of the published price). You could however purchase an economy ticket and upgrade to Upper Class return for 71,200 Points – or Premium Economy for 47,400 points.
How Much are Virgin Points Worth the UK?
Each Virgin Point is worth an average of 0.5p. Therefore, a total of 15,000 points should be worth around £75. This is a good points value guide to look realistically at the possible rewards you could earn.
How to Collect More Virgin Points
If you'd rather hold on to your 15,000 Virgin Points and save up for a longer flight, or a higher price return upgrade, there are lots of ways to do so. The first thing to do is to automatically convert your Tesco Clubcard vouchers to Virgin Points. You'll earn 625 Virgin Points for every £2.50 you have in vouchers.
If over a year you built up £45 of Tesco vouchers, you could redeem these for 11,250 Virgin Points.
Add these to your existing 15,000 points and you'll now have 26,250 Virgin Points to spend – and now have enough points for a return flight to Tel Aviv, or a one-way upgrade to Premium Economy when flying to New York. You can collect points when shopping online, filling up your petrol tank, taking out insurance, upgrading your mobile phone, doing your Christmas shopping – and of course, collecting 1.5 Virgin Points for every £1 you spend on your new Virgin plus credit card.
It's possible to collect 100,000 Virgin Points in a single year. If this is your goal, I'd recommend you read Quick and Easy ways to build up your Virgin Points and Miles
Free Virgin Companion Flight
If you have just taken out a Virgin Plus credit card, you may have seen that you can earn a free companion flight voucher if you spend £10,000 or more in a single year on your card. You'll just pay the taxes for both passengers. This means two people can travel to New York in Premium Economy for 80,000 Virgin Points and £700 in taxes.
You need to be aware that the companion flight voucher can only be redeemed if booking the main flight using Virgin Points. It can't be redeemed on a cash booking. You'll of course have to travel on the same flight as your companion, but they get to travel in the same class as the main booking.
A caveat is that you'll need 50% more Virgin Points than normal for an Upper Class redemption. This means if you want two people to fly Upper Class to New York, using a free companion flight reward voucher, you'll need 180,000 points instead of the usual 120,000 – due to the 50% uplift for Upper Class.
This is a step from the pre-2019 rules which meant you couldn't get into Upper Class without having Gold Tier – so an improvement, but there is no extra point uplift for booking in Business Class or First using Avios on BA. That being said, it's generally easier finding Upper Class reward fares to spend your points on when flying Virgin Atlantic than British Airways (where reward seats can sell out very quickly after launch!).
Spending 15,000 Virgin Points – The Insider's Notes
Although 15,000 Virgin Points isn't enough to redeem against a full return fare (although a Virgin sale may just put you within reach) there are other ways to spend your points. You could use them for a Points plus Cash booking, or you could trade them for a discount on car hire, hotel nights, or spend on other Virgin brands
It's relatively easy to collect more Virgin Points on your regular spend – automatically converting Tesco Clubcard to Virgin Points is one such option. You could collect a further 5,000 Virgin Points every year on grocery shopping and petrol fill-ups.
You could earn a free companion flight reward with your Virgin Atlantic Plus credit card, as long as you spend £10,000 in a single year. The free flight voucher can only be used when the main booking is made with points (not cash) but both of you can travel in the same cabin class.