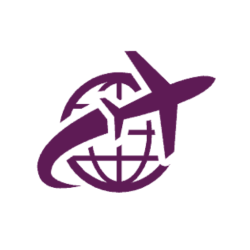 Latest posts by The Points Insider Team
(see all)
After spending months saving, collecting, and using all the methods available on The Points Insider to boost your Avios account balance, you may be getting close to the number of Avios you need for your next holiday or dream trip. Close though may not be enough, and it may be tempting to buy more Avios to make up the balance needed.
Buying Avios is probably the costliest way to collect Avios. It can cost as much as 3p for every Avios when buying. 1,000 Avios will cost £31.00 in total, which is equivalent to 3p an Avios. Considering the most value you are likely to get out of your Avios is 1.8p each and this is only achievable when redeeming Avios for a First Class flight, it doesn't look like an attractive proposition.
The cheapest way to buy Avios is to wait for an Avios Purchase sale. During the sale, each Avios can be bought for up to 50% off the standard price. The maximum number of Avios that can be purchased is 200,000. This usually costs £3,215 (1.6p per Avios) but can be purchased for £1,607 (0.8p per Avios).
The combination of waiting for an Avios purchase sale, and buying as many Avios as possible, is the cheapest way.
Avios Buying Sale
Once every few months British Airways holds an Avios Purchase Sale. Although even during a sale the price per Avios will never be cheap enough to buy all the Avios needed for a flight because of the airport fees and charges, they are cheap enough to get you to your goal if you are between 10,000-30,000 Avios short of your target.
Unfortunately, although a minimum of 1,000 Avios can be purchased at a time, purchasing Avios quantities of this low are rarely included in the sale. So, 1,000 Avios will generally cost £31 before and during any sale. The general rule is the more Avios you buy, the more you save.
Here is a table showing the variance of buying Avios before and during a sale:
| Avios Points | Cost Before Sale | Cost Per Avios | Cost During Sale | Cost per Avios |
| --- | --- | --- | --- | --- |
| 1,000 | £31 | 3.1p | £31 | 3.1p |
| 10,000 | £175 | 1.75p | £87.50 | 0.875p |
| 200,000 | £3,215 | 1.6p | £1,607.50 | 0.8p |
Buy Avios in Full for a Flight
During a sale, it may be tempting to buy all the Avios needed for a Business or First Class flight and feel like you've beaten the airlines! Think again. A First Class redemption seat can mean each Avios redeemed is worth 1.8p. If you are able to buy Avios in a sale for just 0.8p, surely this means you have the advantage?
If you could simply redeem Avios for a flight without any further costs, you would be right. Unfortunately, the only cost that is free on an Avios flight redemption is the cost of the seat on the plane. The airline fees, government taxes, surcharges, and any other cost the airport can get away with, are still payable.
This extra cost usually means you would be out of pocket overall. It isn't always the case. At times it can work out cheaper, but the timing has to be right, plus you are not guaranteed to get a First Class redemption on the flight you need.
Fast Ways to Earn Avios Instead of Buying
Some Avios earning methods can take months for the Avios to reach your account, but in some cases, Avios are awarded within a few days. Rather than buying Avios, you may find an alternative to spend the same amount of money, earn Avios fast, and also get something technically for free, if you had planned to spend the same amount on Avios anyway.
There may be an offer or a promotion that will reward you with enough Avios, which is cheaper than buying and seeing your Avios reach your account within enough time to book your trip. An example of this is Spectator magazine.
This promotion has run for a while now but a Print and Digital year subscription awards 12,500 Avios for a cost of £179. Considering 10,000 Avios can cost £175 (standard price, not sale price) not only will you get more Avios than if you bought them for the same amount of money, but you will also receive a year-long magazine subscription as well.
Whether you are a fan of the magazine or not, this is a great offer.
The Avios for this promotion are usually deposited into your Executive Club account within 14 days.
Although this is one of the best higher-earning Avios promotions I have found, there are others available through the Shopping Portal of the BA Executive Club. Look specifically for the Speedy Rewards logo and section (usually shown at the foot of the BA Shopping Portal page), for fast-earning Avios.
How to Buy Avios Cheap – The Insiders Notes
Buying Avios should be done liberally. Not too few that during a sale there are no savings to be made, but not as a substitute to building up Avios Points naturally, otherwise it could cost you more than buying your flight at the standard price. It is not advisable to buy more than 10% of the Avios needed for your flight, but a very maximum of 20%.
A return flight to New York in Business Class, off-peak, costs 100,000 Avios. Therefore, ideally, you should have 90,000 or more Avios before you look to buy but more than 80,000 Avios. Avios buying sales do help to fill the gap on Avios needed at a cheaper price, or an alternative is to look for high-earning Avios rewards via the BA Shopping Portal, but make sure the Avios are awarded before the time you need to spend them on your trip!