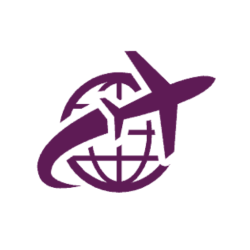 Latest posts by The Points Insider Team
(see all)
If you are looking to book your next stay or considering if the Hilton points or Hyatt points program is better, this article is for you.
As a frequent traveler for business and personal, there are some obvious and less obvious nuances that I've picked up on between these two leading hotel brands.
Overview of Hilton vs Hyatt
In general, here's my high level take on the advantages of Hilton vs Hyatt compared directly:
| Feature | Hilton Hotels | Hyatt Hotels |
| --- | --- | --- |
| Number of Properties | Over 7,200 (as of 2023) | Over 1,100 (as of 2023) |
| Global Presence | Operates in 122 countries | Operates in 68 countries |
| Room Count | Approximately 1.07 million rooms | Approximately 226,000 rooms |
| Brand Variety | 19 distinct brands | 20 distinct brands |
| Price Range | Budget to Luxury | Mid-range to Luxury |
| Loyalty Program | Hilton Honors: Earn points for stays, airline miles, and more. | World of Hyatt: Earn points for stays, experiences, and more. |
| Unique Selling Point | More widespread, making it more accessible for travelers. | Known for providing a high-quality, personalized guest experience. |
| Amenities | Varies by brand and location, but generally includes fitness centers, dining options, and business centers. | Varies by brand and location, but generally includes wellness facilities, dining options, and meeting spaces. |
| | | |
Hilton: The King of Availability
If you're a frequent traveller, you've probably come across a Hilton hotel at one or more of your destinations.
Boasting a colossal network of over 6,800 properties across 122 countries, Hilton is one of the largest hotel chains globally. The spectrum of Hilton's 18 distinct brands ranges from budget to luxury, accommodating various preferences and pockets.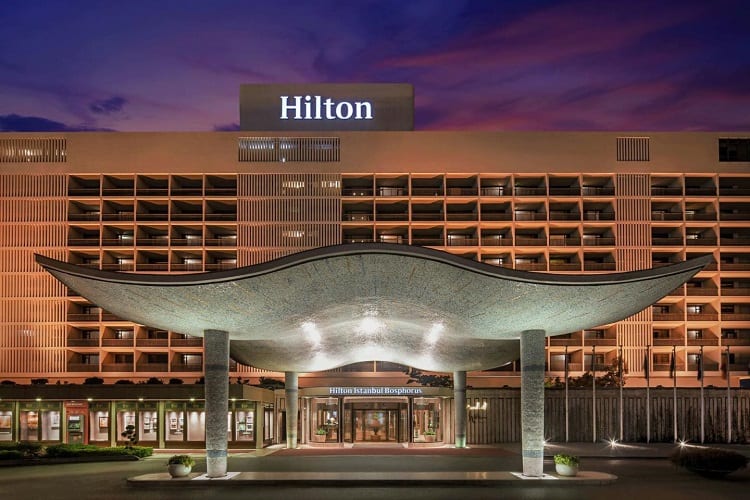 Hyatt: A More Boutique Experience
On the other hand, Hyatt offers a more boutique feel with its smaller, yet diverse portfolio.
With over 1,150 properties across 70 countries, Hyatt may seem dwarfed against Hilton's formidable size. However, Hyatt's 26 unique brands offer a mix of budget and luxury accommodations, even including some all-inclusive resorts.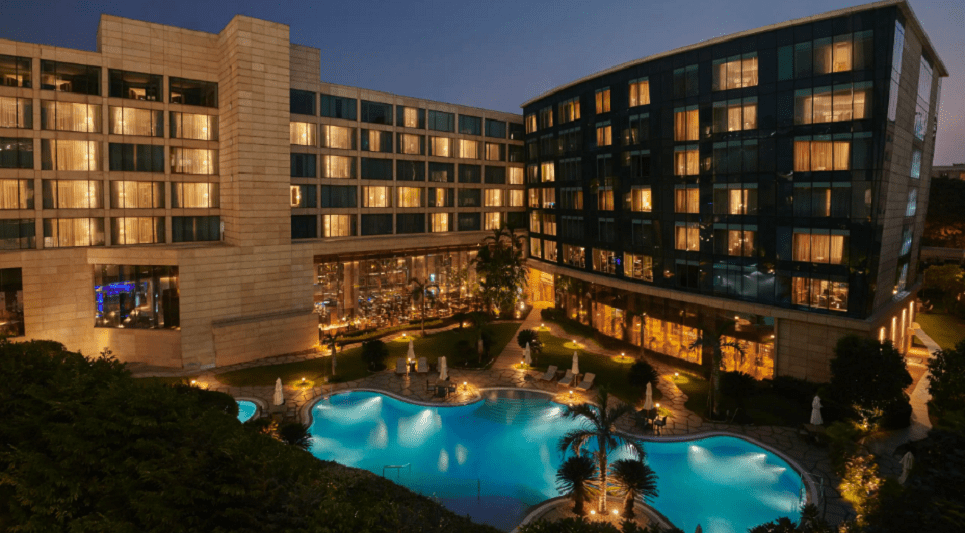 What Hotel Brands are Owned by Hilton?
There's a lot of confusion about which hotel brands are actually owned by Hilton. There are a LOT, here's the overview of some of the most common ones:
Waldorf Astoria Hotels & Resorts (Luxury): Known for their unique architectural character and being located in global gateway cities, they offer unforgettable experiences, personalized service, and culinary expertise.
LXR Hotels & Resorts (Luxury): This is a collection of independent luxury properties that each promise a unique and immersive experience, with exquisite attention to detail.
Conrad Hotels & Resorts (Luxury): Offers smart luxury travelers inspiring experiences, service, and connection in the world's most exciting destinations.
Canopy by Hilton (Lifestyle): This brand provides an energizing, comfortable stay with more thoughtful extras like a local welcome gift and an evening tasting of local drinks and bites.
Signia Hilton (Premium): A dynamic, impactful hotel brand that is designed for the modern business traveler, offering premium services, culinary excellence, and stylish environments.
Hilton Hotels & Resorts (Premium): A global brand of upscale, full-service hotels and resorts known for their innovative approach to products, amenities, and service.
Curio Collection by Hilton (Upscale): A collection of unique, upscale hotels selected for their distinctive character and personality, often located in high-demand destinations.
DoubleTree by Hilton (Upscale): Known for their warm and welcoming service, starting with the signature warm chocolate chip cookie and continuing throughout the stay.
Tapestry Collection by Hilton (Upscale): A gathering of unique, upscale, original hotels offering an experience that lets guests take the scenic route and travel authentically.
Embassy Suites by Hilton (Upper Upscale): Offers two-room suites, free made-to-order breakfast, and a nightly reception with complimentary drinks and snacks.
Hilton Garden Inn (Upscale): Provides mid-priced accommodations with a focus on giving guests everything they need to be successful on the road.
Hampton by Hilton (Upper Midscale): Known for their free, hot breakfast, free Wi-Fi, and friendly service, they guarantee 100% satisfaction with every stay.
Tru by Hilton (Midscale): A game-changing midscale hotel concept with a youthful mindset and a spirited, "can-do" service culture.
Home2 Suites by Hilton (Extended Stay): An innovative, all-suite hotel brand designed to offer comfortable accommodations, flexible spaces, and value for extended stay guests.
Hilton Grand Vacations (Timeshare): Offers vacation ownership, exchange, and rental opportunities in some of the most sought-after destinations.
Also Read: Best Hilton Brand Resorts.
What Hotel Brands are Owned by Hyatt?
And here's how Hyatt Hotel's brands slot in with some of their more popular hotel collections.
Hyatt Luxury Hotels
Park Hyatt: Park Hyatt hotels provide discerning, affluent business and leisure guests with elegant and luxurious accommodations. They emphasize not just luxury, but also a refined and sophisticated ambiance, exceptional decor, and top-notch service.
Andaz: Andaz hotels cater to creative and innovative travelers. They are designed to reflect the unique cultural scene and spirit of the surrounding neighborhood, offering a vibrant, casual, and creative environment.
The Unbound Collection by Hyatt: This collection includes unique, upper-upscale and luxury properties with distinct characteristics. It offers travelers sophisticated and story-worthy stays.
Alila: Alila hotels are located in unique, natural environments and provide a boutique luxury experience that combines innovative design and luxury in unique locations, set apart by an unprecedented level of private space, personalized hospitality, and destination experiences.
Hyatt Upscale Hotels
Grand Hyatt: Grand Hyatt hotels connect travelers to who and what matters most to them. They offer a range of services, from dining to entertainment, fitness, and more, all within a backdrop of dramatic architecture and innovative design.
Hyatt Regency: Hyatt Regency aims to make travel seamless and stress-free. This brand is designed for productivity with easy, direct access to everything guests need before, during, and after their stay.
Destination by Hyatt: Destination by Hyatt is a diverse collection of independent hotels, resorts, and residences that are individual at heart yet connected by a commitment to embody the true spirit of each location.
Hyatt Centric: Hyatt Centric is a brand of lifestyle hotels situated in prime locations. They are designed for savvy explorers seeking the authentic and local experience.
Thompson Hotels: Thompson Hotels is a luxury design hotel collection that provides sophisticated city and resort destinations, each with a distinct perspective and tailored to its unique location.
Joie de Vivre: Each Joie de Vivre hotel is original, reflecting the energy, personality, and pulse of its location, its history, and its people.
Midscale Brands
Hyatt Place: Hyatt Place hotels are designed for a busy lifestyle, blending style and innovation to create a casual hotel experience for today's multi-tasking traveler.
Hyatt House: Hyatt House hotels are extended stay hotels where guests can feel at home, offering spaces and experiences that keep guests rooted in their routine, with hotel services that respect their time.
Hyatt Centric – Targeting millennial-minded travelers, Hyatt Centric hotels are conveniently located in the heart of the action, offering local exploration opportunities. The mid-scale brand provides modern, spacious rooms, along with casual dining options and social spaces for guests to connect.
Hyatt Ziva – This all-inclusive resort brand is designed for families and groups. Hyatt Ziva offers a range of activities, dining options, and entertainment for all ages. While it is more upscale than some of Hyatt's other mid-scale brands, it provides exceptional value due to its all-inclusive nature.
Hyatt Zilara – This is an all-inclusive resort brand for adults only, offering a serene and sophisticated getaway. Hyatt Zilara provides a range of dining options, spa services, and activities. Similar to Hyatt Ziva, it offers great value due to its all-inclusive nature while still being in the mid-scale range.
Also Read: Best Hyatt Brand Resorts.
Hyatt vs Hilton Food and Beverage Options
Hyatt and Hilton are both known for their high-quality food and beverage options. However, Hyatt tends to focus more on local and seasonal ingredients, offering a more unique and authentic dining experience. Hilton, on the other hand, offers a wider variety of dining options, including more casual and affordable options.
Hyatt's food and beverage options are often praised for their creativity and attention to detail. Many Hyatt properties have their own signature restaurants, featuring innovative menus and top-notch service. Hilton also has some standout dining options, but they tend to be more traditional and less adventurous.
Both Hyatt and Hilton offer room service and in-room dining options. However, Hyatt's in-room dining menu is often more limited and expensive compared to Hilton's. Hilton also offers a wider variety of in-room dining options, including breakfast, lunch, and dinner.
In terms of beverage options, both Hyatt and Hilton have extensive wine lists and craft cocktail menus. But, Hyatt is known for its partnerships with local breweries and distilleries, offering guests a chance to try unique and locally-made beers and spirits.
Hilton also has a strong bar program, but it tends to be more focused on classic cocktails and international wine selections.
Overall, both Hyatt and Hilton offer excellent food and beverage options, but they have different strengths.
Hyatt is great for travelers who want a more unique and locally-inspired dining experience, while Hilton is better for those who want a wider variety of dining options and more affordable in-room dining.
Hyatt vs Hilton Hotel Points Options
Hilton offers more ways to earn points than Hyatt. It offers various ways to accrue points, from paid hotel stays to their range of American Express co-branded credit cards.
The Hilton Honors American Express Aspire Card offers a whopping 14x points per dollar spent at Hilton hotels. Diamond members also receive a 100% bonus on earned points, making Hilton points quick to accumulate for those with elite status.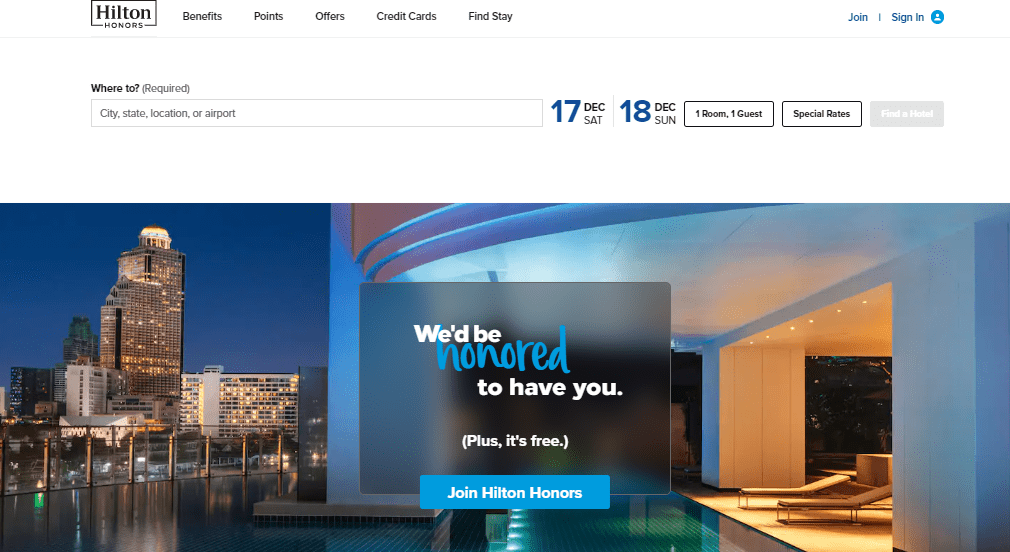 While Hyatt points might be trickier to earn, they tend to hold more value. Top-tier Hyatt Globalists earn a 30% bonus on their stays, and both of Hyatt's co-branded credit cards earn 9 points per dollar on Hyatt stays. However, Hyatt's partnership with Chase Ultimate Rewards gives it a competitive edge.
In terms of popularity, Hilton Honors members dwarf Hyatt with 118+ million members compared to about 20 million members for World of Hyatt.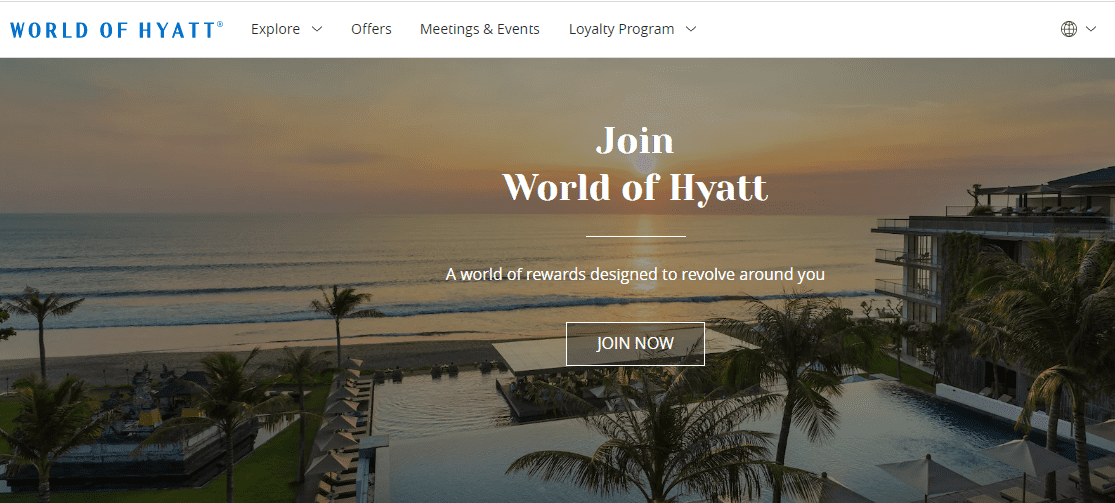 Of course, there's no rules against having BOTH programs! 
Winner: Hilton for its versatility in earning points.
Awards Redemption Process Compared
Hyatt and Hilton differ significantly in their redemption systems. Hyatt maintains a fixed award chart, with standard room award stays maxing out at 40,000 points per night. However, once Hyatt's quota of award rooms is sold out, there are no more available.
In contrast, Hilton has done away with its published award chart. Its standard room rewards cap out at a high 150,000 points per night. Even when Hilton's standard award nights are sold out, it allows the redemption of points, albeit at significantly higher rates.
Winner: Hyatt for its straightforward and more affordable redemption system.
Elite Status Perks
Both Hilton and Hyatt offer elite status for frequent guests, either by staying a certain number of nights or earning a specific number of points each year. Hilton also allows earning status based on the number of stays. Uniquely, Hilton offers a fast track to Diamond status, their highest tier, through the Hilton Honors American Express Aspire Card, granting complimentary Diamond elite status as long as the card is active.
The perks of elite status vary between Hyatt and Hilton. Both offer benefits like late check-out, free breakfast, room upgrades, and complimentary premium Wi-Fi. However, Hyatt's top-tier Globalist members enjoy perks like free parking on award nights and waived resort fees on both paid and award stays.
Winner: Hilton, slightly for its easier path to elite status.
Hilton Honors vs World of Hyatt Summary
Here's my overall summary on the key distinctions (if your head is starting to hurt):
| Feature | Hilton Honors | World of Hyatt |
| --- | --- | --- |
| Tier Levels | Four (Member, Silver, Gold, Diamond) | Four (Member, Discoverist, Explorist, Globalist) |
| Points Earning | 10 points per dollar spent (extra bonus for higher tiers) | 5 points per dollar spent |
| Lifetime Status | Lifetime Diamond status upon earning 2 million base points, 1,000 nights, or 10 years of Diamond status | Lifetime Globalist status after earning 1 million base points |
| Free Night Awards | Free weekend night reward for Diamond members | Free night award after staying at 5 different Hyatt brands |
| Elite Rollover Nights | No | Yes, all nights earned above the requirement for a member's current tier roll over towards the next year's status |
| Fifth Night Free | Yes, for Silver, Gold, and Diamond members on reward stays | No |
| Late Checkout | Yes, for Gold and Diamond members | Yes, for Discoverist, Explorist, and Globalist members |
| Suite Upgrades | On availability for Gold and Diamond members | Confirmed at the time of reservation for Globalist members |
| Partner Airlines | More than 40 | Fewer than Hilton Honors |
| Credit Card Partners | American Express | Chase |
Final Verdict: Hyatt vs Hilton
The choice between Hilton and Hyatt ultimately depends on your travel preferences, location, and hotel loyalty priorities. Hilton, with its colossal network and easy points earning, could be a better option for infrequent travelers or those venturing into rural locations.
On the other hand, if you travel enough to earn high-end status with Hyatt, the benefits as a Globalist outweigh Hilton's, especially for families.
The Takeaway: Should You Go with Hilton or Hyatt?
There's really two distinct considerations in my experience: POINTS and QUALITY of accommodations.
If availability is key: Hilton generally has more hotels, beds, and locations compared to Hyatt. It's not completely unequal, but Hilton has 1M+ beds globally, while Hyatt has about 1/4 of that.
If points stacking is key: Hilton has more compatible cards and points accruing opportunities compared to Hyatt.
If luxury and unique hotel experiences are key: Most travelers will find more luxury options and experiences with Hyatt, particularly with their higher value points system.
Further Reading on Hyatt & Hilton
Here are some additional resources that may influence your decision: