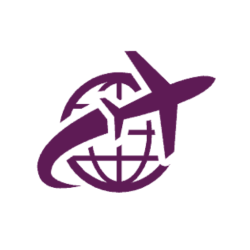 Latest posts by The Points Insider Team
(see all)
Virgin Atlantic's Flying Club is an often underappreciated loyalty program. If you are wondering about the full extent of what you can do with this miles, you are in the right spot!
The program boasts some incredible redemption options that can offer tremendous value for your hard-earned miles.
This guide will navigate you through the best uses of Virgin Atlantic miles, focusing on partner airlines and the sweet spots in the program.
Generally speaking, the main ways you can use Virgin Atlantic miles are as follows:
Flight Bookings: The most common way to use Virgin Atlantic miles is to book flights. You can use your miles for Virgin Atlantic flights or for flights with partner airlines.
Upgrade Your Seat: You can use your miles to upgrade to a more comfortable seat or cabin class on Virgin Atlantic flights.
Hotel Stays: Virgin Atlantic's miles can be redeemed for hotel stays at various partner hotels around the world.
Car Rentals: You can use your miles to book car rentals through Virgin Atlantic's partners.
Retail Purchases: Virgin Atlantic has a shopping portal where you can use miles to buy goods from various retail partners.
Experiences: Virgin Atlantic often offers unique experiences that you can purchase with miles, such as exclusive access to events or attractions.
That said, there are some additional creative uses AND some specific flights and experiences that offer the best value. Continue reading to find out…
Understanding Virgin Atlantic's Airline Partners
Virgin Atlantic collaborates with several airlines, including Air New Zealand, All Nippon Airways (ANA), South African Airways, and Delta.
These partnerships mean that you can earn Virgin Miles by flying these airlines, or utilize your Virgin Miles to book flights with them. This opens up a world of possibilities, from Australia to Japan, and South Africa to the USA.
Accumulating Virgin Atlantic Flying Club Miles
Earning Virgin Atlantic Flying Club miles is quite simple, largely due to partnerships with three major transferable points programs: American Express Membership Rewards, Chase Ultimate Rewards, and Citi ThankYou Points. These programs offer numerous credit cards that can help you amass points quickly.
In the U.S, Bank of America offers a co-branded Virgin Atlantic card that earns Flying Club miles directly. For our U.K. friends, you can transfer Amex Membership Rewards points to your Virgin Flying Club account or earn miles directly via a co-branded Virgin Atlantic card issued by Virgin Money.
Top Sweet Spots To Redeem Virgin Miles
While using miles on Virgin Atlantic flights can be excellent, the real value lies in the clever sweet spots with Virgin's airline partners. Let's dive into these remarkable opportunities:
Here's a high level overview of some of the top spending options:
| Method | Benefits | Point Range |
| --- | --- | --- |
| Upgrading Flight Class | Enjoy better facilities, increased luggage allowance, and superior service. | 10,000 – 50,000 Points |
| Booking Reward Flights | Save money on flights by using points instead of cash. | 7,500 – 95,000 Points |
| Using Points on Partner Airlines | Use points to book flights on partner airlines like Delta and Singapore Airlines. | 10,000 – 100,000 Points |
| Booking Hotel Stays | Use points to book a room at thousands of hotels worldwide. | 5,000 – 70,000 Points |
| Renting a Car | Use points to rent a car and explore your destination at your own pace. | 5,000 – 50,000 Points |
| Shopping in Virgin Atlantic Stores | Use points to shop for a wide range of products from electronics to fashion. | 500 – 50,000 Points |
| Experiencing Unique Activities | Use points to book unique experiences like wine tasting or hot air balloon rides. | 2,000 – 60,000 Points |
| Donating Points to Charity | Donate points to charities affiliated with Virgin Atlantic. | Any Amount |
| Virgin Voyages Cruises | Use points to book a luxurious cruise journey with Virgin Voyages. | 10,000 – 200,000 Points |
Here are some more specific ideas around trips and flights that represent a good value (in general, of course depending on MANY factors like current prices, availability, etc…):
1. ANA First Or Business Class From UK, US OR Europe To Japan
One of the most talked-about ways to use Virgin Atlantic miles is to fly ANA first class to Tokyo. You can book a round-trip first class flight on ANA from the western US or Europe for 110,000 miles.
If business class is more your speed, ANA's stunning new "The Room" cabin is available for just 95,000 miles.
2. Delta Flights
Partnering with Delta opens up numerous opportunities for Virgin Miles redemption.
Virgin Atlantic offers a few different Delta award charts, based on where you're flying. One-way, nonstop Delta domestic awards start at 7,500 Virgin Atlantic points in coach or 17,500 miles in domestic first class.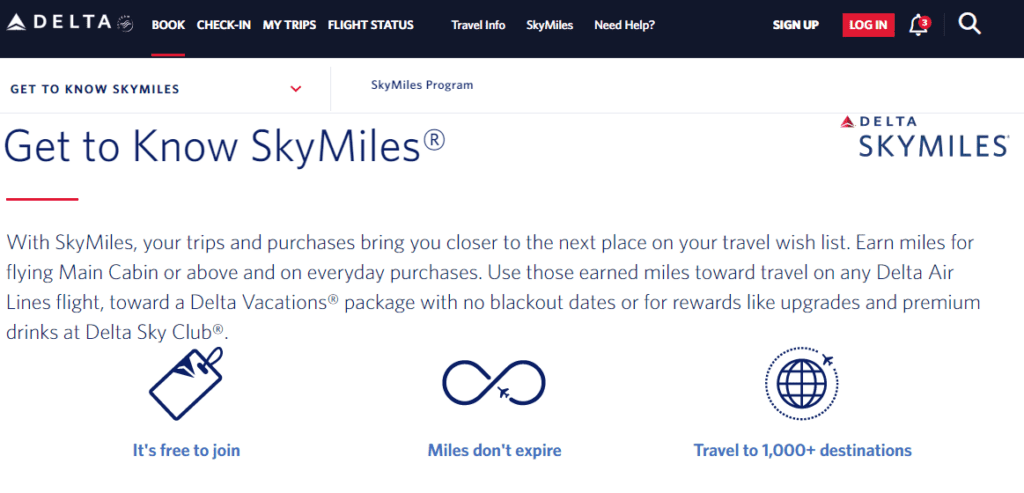 3. Air New Zealand
Air New Zealand offers three gems:
U.S. to Auckland for 40,000 miles in coach and 62,500 miles in business class one-way.

Los Angeles to London for 25,000 miles one-way in coach.

New Zealand to South Pacific Islands for 10,000 miles in coach or 15,000 miles in business class.
4. Other Partners: Hawaiian, Air China, and Singapore
Other partners, such as Hawaiian, Air China, and Singapore, offer additional redemption possibilities, though these might not be as tempting as the previously mentioned options.
5. Booking Virgin Voyages Cruises
Your Virgin Miles aren't restricted to air travel. You can even redeem them for Virgin Voyages cruises. During sales, you can book a cruise for two for as few as 80,000 points.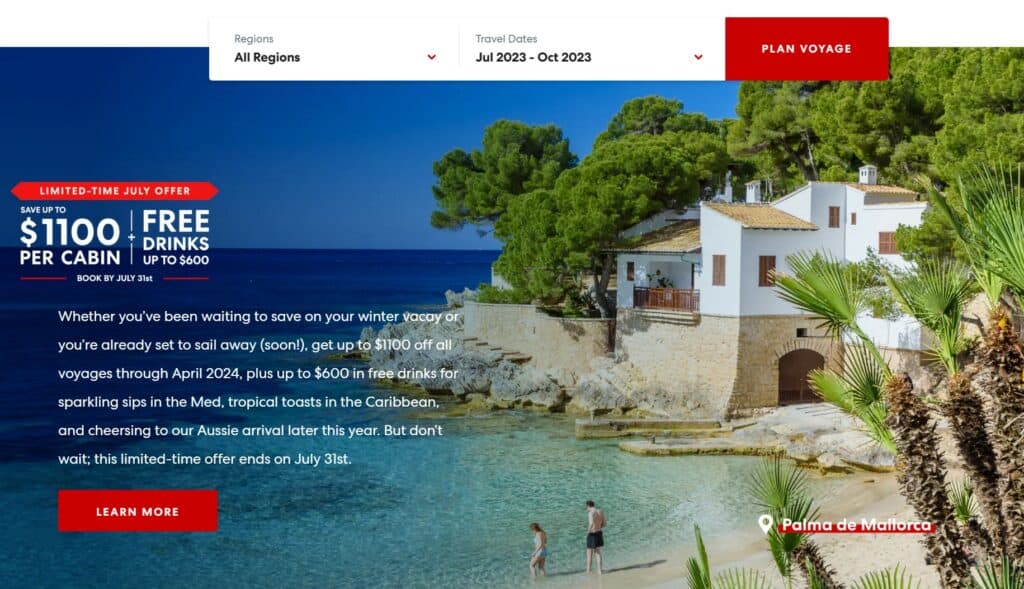 6. North America, Europe, or Australia to Japan (ANA First Class)
This is one of the sweetest sweet-spots around. Virgin Atlantic points can be used to fly ANA (All Nippon Airways) between North America, Europe, or Australia, and Japan.
7. US to New Zealand (Air New Zealand Business Class)
Virgin Atlantic charges only 125K round-trip or 62,500 points one-way for Air New Zealand business class non-stop flights between New Zealand and North or South America.
8. US to Europe (Delta One Business Class)
Use Virgin Atlantic miles to book Delta One business class from the United States to Europe for only 50,000 points one way.
North America to Europe (Air France or KLM Business Class)
Use Virgin Atlantic points to book Air France or KLM Business Class from North America for as few as 58,500 points one way (plus fees).


9. Nonstop Flights (Delta Economy)
Virgin Atlantic offers a distance-based award chart for Delta flights. This means that short, non-stop Delta flights can be booked cheaply.
10. US West Coast to Hawaii (Delta Economy)
This is just a specific example of decent deals for non-stop Delta flights. Delta's flights between the U.S. west coast and Hawaii are less than 3,000 miles and so they price out at only 15,000 points one-way.
11. Flights within Europe (Air France / KLM)
Virgin Atlantic has great rates for flights within Europe on Air France or KLM. They charge between 4K and 8.5K for economy flights under 1250 miles in start to end distance, and between 8K and 9K for business class flights under 600 miles in distance.
Understanding Virgin Atlantic Points Values
As points value can be a bit confusing, check out some of our additional guides on common VA points values:
Other Guides on Virgin Travel
For frequent Virgin travelers, these additional guides may be helpful: