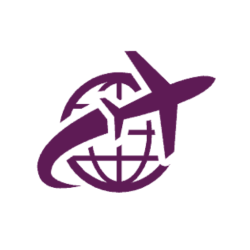 Latest posts by The Points Insider Team
(see all)
I'm often asked about rewards programs being run by booking sites as an alternative to the popular (and much more heavily covered) airline loyalty programs.
If you've heard about the Expedia points program (and maybe even accrued some points), but want to know if (or when) these points expire, this article is for you.
Let's cut right to the chase and then I'll discuss some other related topics to consider if you want to leverage Expedia points long term…
Do Expedia Points Expire?
The good news is that Expedia points don't expire as long as you've made a qualifying purchase or redemption activity at least once every 18 months.
However, if there is no activity during this time period, all your points will expire, and they cannot be reinstated. Therefore, to keep your points active, it's important to make a qualifying purchase or redeem some points at least once every 18 months.
Understanding Expedia Points
Expedia Rewards is a point-based loyalty program. You earn points based on the money spent on eligible bookings made via the Expedia platform. Expedia points are earned on flights, hotels, rental cars, and other travel-related purchases, such as vacation packages and excursions.
Specifically, you earn one Expedia point for every dollar spent on hotels, rental cars, vacation packages, cruises, and activities. For flights, the earning rate is slightly lower, with one point earned for every $5 spent. However, the ability to earn points on both hotel stays and flights makes Expedia Rewards a versatile one-stop-shop for all your travel booking needs.
Once you've accrued points, they can be redeemed to cover the cost of future travel booked through Expedia. This includes flights, hotel bookings, rental cars, and combination vacation packages. Points are also applicable towards "Things to Do" activities booked through Expedia's platform.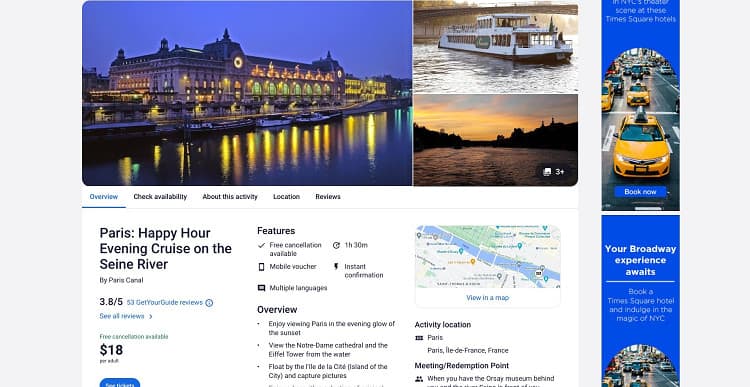 What are Expedia Trip Elements?
I'll admit to being a bit stumped at first about the phrase "trip element" which is frequently used by Expedia to describe value accruing activities.
So what the heck is a "trip element"? An Expedia "Trip Element" refers to the distinct parts of a trip that can be booked through the Expedia platform. This can include flights, accommodation bookings, car rentals, or experiences such as tours and activities. Each of these components are considered distinct "elements" of a trip and can earn you points when booked through Expedia. The points you earn can then be redeemed for future bookings, offering you savings on your travels.
How to Earn Expedia Points
Earning Expedia points is straightforward. Once you've signed up for an Expedia account and joined the Expedia Rewards program, you can start earning points on eligible bookings made while logged into your account.
When booking your trip, the points will initially appear in your account as "pending." These pending points become usable once you've completed the trip, stayed in the hotel, or used the rental car. Until they're deposited into your account, pending points cannot be used to pay for bookings.
Expedia members earn one point for every five US dollars spent on flights and two points for every dollar spent on hotels, activities, services, and a range of vacation packages. This includes combinations of hotel and air, flight and car, hotel and car, and hotel, air, and car bookings. You can also earn points on cruises, standalone rental cars, and other activities, subject to certain terms and conditions.
To maximize your point earnings, consider using Expedia's mobile app for bookings. Booking through the app can earn you double the points for your purchases, making it a smart choice for frequent travelers.
How to Redeem Expedia Points
Redeeming Expedia points is a straightforward process. Simply log into your Expedia account, search for the travel service you want to book, proceed to checkout, and select the "Use my points" option under payment. If you want, you can also split the cost of your travel between Expedia points and your credit card.
However, when it comes to flights, the rules for redeeming points are a bit different. You must have enough points to cover the full cost of the flight, including any taxes and fees.
Expedia Rewards Membership Tiers
The Expedia Rewards program has three membership tiers: Blue, Silver, and Gold. Each tier comes with its own unique set of benefits.
UPDATE: starting in 2023, Expedia launched One Key Rewards, which added a 4th category tier of Platinum. One Key now synchronizes rewards for Expedia, Hotels.com, and VRBO as they are all owned by the same parent company.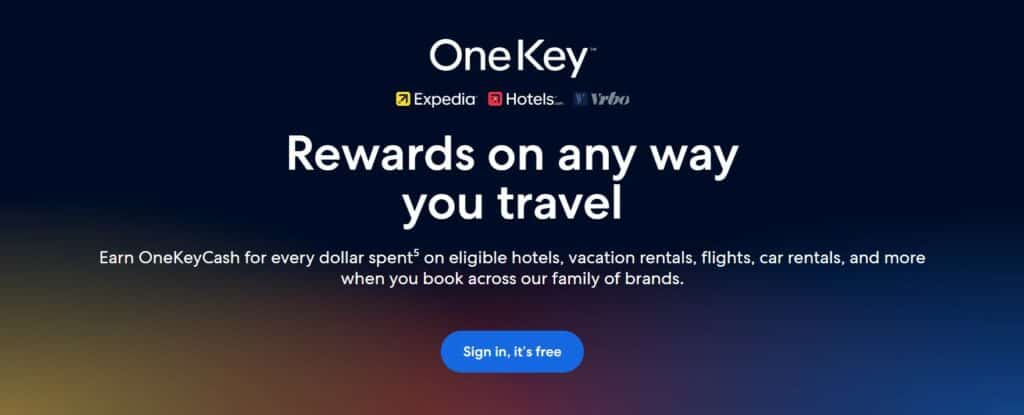 Blue
As soon as you sign up for Expedia Rewards, you're automatically given Blue status (0-4 trip elements). With Blue status, you can start earning points on your eligible bookings and gain access to member prices, which can offer discounts of 10% or more on selected hotels.
Silver
To move up to Silver status, you'll need to book at least 5 "trip elements" within a calendar year. A trip element can be a flight ticket, a hotel night, a vacation rental night, a car reservation, a cruise cabin night, or an activity ticket. Each trip element must cost at least $25 to count towards your total.
Silver members enjoy all the benefits of Blue status, plus a few extra perks. These include earning bonus points on eligible bookings, free breakfast at VIP Access hotels, and priority customer service.
Gold
The highest tier of the Expedia Rewards program is Gold status. To achieve Gold status, you must collect 15-29 trip elements in a calendar year. Gold members enjoy all the benefits of Silver status, plus some additional perks such as free room upgrades at VIP Access properties and access to a dedicated team of Expedia Rewards Gold travel specialists.
Here's a summary of the tier distinctions at a glance:
| Expedia Rewards Membership Tiers | Points Earned per $1 Spent | Hotel Benefits | Savings |
| --- | --- | --- | --- |
| Blue (0-4 trip elements Base Level) | Standard 1X OneKeyCash | No special benefits | 10% off member pricing |
| Silver (5-14 qualifying trip elements) | 50% more OneKeyCash | Free drinks, spa discounts at VIP Access hotels | 15% off member pricing |
| Gold (15-29 qualifying trip elements) | 2X OneKeyCash | Room upgrades, flexible check-in/out at VIP Access hotels | 20% off member pricing |
NEW: One Key Platinum Tier
The Platinum tier now kicks in for 30+ qualifying trip elements and gets you the following:
Everything present with the Gold tier
Adds 3x more OneKeyCash (rewards points) on stays across all Expedia, Hotels.com, and VRBO bookings.
Food and Beverage extras when you stay at select VIP Access Properties
One-time voucher for $100 off hotel upgrades
Maximizing Your Expedia Rewards
While earning and redeeming points is relatively straightforward, there are ways to maximize your Expedia Rewards benefits. For instance, consider booking your travel through the Expedia app to earn double points. Additionally, keep an eye out for promotional deals that offer bonus points.
Another way to maximize your rewards is by achieving Silver or Gold status. These tiers offer additional benefits and allow you to earn bonus points on your bookings.
Lastly, remember to keep your points active. Expedia points won't expire as long as you make a qualifying purchase or redeem some points at least once every 18 months.
The Future of Expedia Rewards
Expedia Group has announced plans to unify and expand its loyalty programs across its various brands, including Expedia, Hotels.com, Orbitz, and Vrbo. The new loyalty program, called One Key launched recently and is expected to be the most comprehensive travel rewards offering in the industry.
One Key will bring together existing programs like Expedia Rewards, Hotels.com Rewards, Orbitz Rewards, and Ebookers Bonus+ and will also offer rewards through brands such as Travelocity and Vrbo which previously had no loyalty programs.
Conclusion on Expedia Points Expiration
Expedia Rewards is a versatile loyalty program that can offer significant savings and perks for travelers, particularly for those who don't travel enough with one specific airline, hotel or rental chain (or if it doesn't make sense based on travel patterns).
By understanding how the program works, how to earn and redeem points, and how to maximize your rewards, you can make your travel budget go further and enjoy more of what the world has to offer.
Further Reading on Expedia
Here's some additional information on the Expedia program: