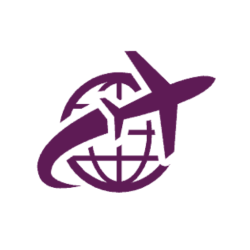 Latest posts by The Points Insider Team
(see all)
You've spent ages building up your Avios Points but you have found yourself flying with Virgin Atlantic more than British Airways (or one of the Avios Points partner airlines) and want to try to convert your Avios Points over to the Virgin Flying Club program. But, can you convert Avios Points to Virgin Miles?
As a general rule, no it is not possible to transfer your Avios Points to Virgin miles. The two companies are rivals after all and don't want your brand swapping. That being said, it is possible to use your Avios Points towards a trip or holiday with flights booked on Virgin Atlantic.
Earning points and miles is tough. Constantly looking for the best ways and opportunities to grab hold of every point and mile you can. Take advantage of special deals and have all sorts of subscriptions and offers to land on your doormat.
Every little point and mile counts!
What can be frustrating is not being able to spend those points as you want to. In some cases that point spending can be harder than collecting them in the first place.
Using your Avios Points on a trip with Virgin Atlantic
Although it's not possible to take your Avios Points and directly convert them to Virgin Flying Club Points, or even move your Avios Points to another points program and then convert them to Virgin from there (looks like British Airways have really closed ranks here) but what is possible is to use your Avios points towards other travel costs for your trip.
You can spend your Avios Points in a number of different ways and although in the main these are generally spent on flights – you can also convert your Avios Points on hotel stays, car hire, and experiences. A flight-only booking with Virgin Atlantic means you're free to book the rest of your trip with Avios Points.
We'll look at a few examples and also look to see whether it's worth spending your Avios Points this way or whether your Avios Points could be worth more spending them in a different way.
Save on your Virgin Atlantic Trip and Book Your Hotel With Avios Points
Let's have a look at Avios spending options on hotel bookings. We'll look at spending Avios Points in New York, San Francisco, and Hong Kong.
Avios Point Stays in New York
Crowne Plaza Times Square Manhatten
Hotels.com Price: £310 per night
Avios Points Price: 56,850 Points
Avios Reward Value: 0.54p per Point
Avios Point Stays in San Francisco
Fairmont San Francisco
Hotels.com Price: £304 per night
Avios Points Price: 59,750 Points
Avios Value: 0.5p per Point
Avios Point Stays in Hong Kong
InterContinental Grand Stanford Hong Kong
Hotels.com Price: £154 per night
Avios Points Price: 29,000 Points
Avios Value: 0.53p per Point
Allowing for the odd half penny a point, the results are pretty conclusive that your Avios Points are worth around 0.5p to spend on a hotel spend with BA Hotels. It costs 40,000 Avios Points for a round trip upgrade from Premium Economy to Business Class on BA's New York route, which would save around £700 – but if you're not flying BA it doesn't make too much difference.
On average it will cost around 150,000 Avios Points for a 5-night stay in a £150 a night hotel room, or you can even part spend your Avios Points and part cash. For example, it would cost 139,250 Avios Points to stay at the InterContinental Grand Stanford Hotel in Hong Kong in October, or £671 on Hotels.com. Instead, you could spend 62,650 Avios Points and pay the remainder £385 in cash.
You can make use of your Avios Points and save £286 on your trip.
Save on Your Virgin Atlantic Trip and Book Your Car Hire with Avios Points
We'll now look at spending your Avios Points on the car hire using the Avios program car hire programs.
Hire a Car in San Francisco Using Your Avios Points for a Virgin Atlantic Trip
RentalCars.com Price: £48.72 per day (Economy vehicle with Thrifty)
Avios Points Price: 7,650 Points per day (Economy vehicle with Avis Car Hire)
Avios Value: 0.63p per Point
Spending your Avios Points on car hire looks a good way to redeem your points too. You can, like flights, part pay with Avios and part pay with cash.
Spend Avios Points on Fun Experiences During Your Trip with Virgin Atlantic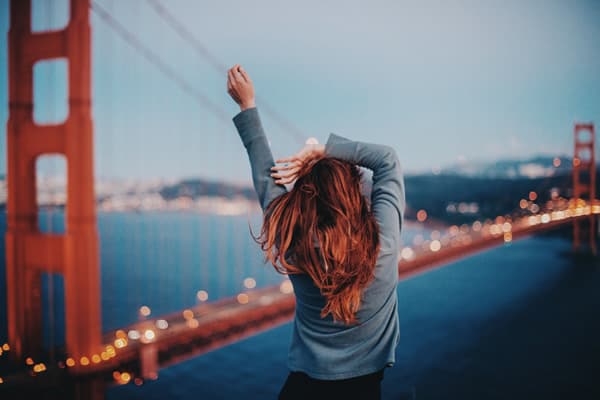 The good thing about spending your Avios Points on experiences is that you can find fun things to do all over the world. We'll keep with our San Francisco theme and take a look at some of the quirky, cool, and amazing things to do with your Avios Points. San Francisco is a remarkable place. Having only spent around 24 hours, so nowhere near enough time to explore properly I can really recommend hiring a car (you'll need it for the long steep streets!) and drive across the Golden Gate Bridge. Very memorable.
Here though are other options in case driving around the States isn't your thing:
264,850 Avios – Yosemite VIP Private SUV Tour!
13,350 Avios – Alcatraz ticket & Fisherman's Wharf walking tour
11,700 Avios – Indoor skydiving experience at iFLY San Francisco
5,500 Avios – Hire a bike in San Francisco and cycle the Golden Gate Bridge
5,500 Avios – Private one way transfer to or from San Francisco to the airport (SFO)
I could keep going but will stop here. I think you can get the point.
This is a really good way to make use of the last remaining Avios Points in your account if you're planning a full move to dedicate your air miles and point earning to the Virgin Atlantic program.
Can I Convert Avios Points to Virgin Miles – The Insider's Notes
Although you can't directly convert your Avios to Virgin miles, you can spend them on other ways to reduce your overall trip costs when flying with Virgin Atlantic. Hotel spending and car hire are good options when spending your Avios Points with a value of 0.5p per point.
If you have a small residual amount of Avios Points you could use them on fun activities or even airport transfers to and from your hotel at your destination – or you could gift them to an avid Avios collector and bring a smile!