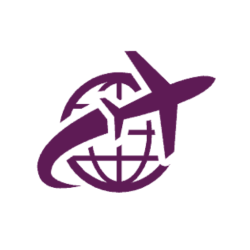 Latest posts by The Points Insider Team
(see all)
Both of the UK's largest airlines have air miles programs that anyone can join for free. British Airways has the BA Executive Club where Avios Points are earned – whilst Virgin Atlantic has the Flying Club where Virgin Miles are earned.
Different names but similar air mile concepts but which program is better – Virgin Flying Club Miles or British Airways Avios?
Virgin Flying Club Miles provides more availability to redeem your air miles for free flights, they have a good shopping portal and you can earn Flying Club Miles using your Tesco Clubcard. British Airways Avios offer a larger number of shopping partners and faster ways to achieve Avios but finding availability for flights using Avios with BA can be tough.
For regular The Points Guru readers, you will have seen the many ways you can boost your air miles through everyday spendings such as grocery shopping, fuel, insurance switching, gift buying, credit card signup bonuses, and lots more.
This means if you really want to start earning enough air miles for a free flight – especially in Business Class or First Class – it's time to pick a side!
Splitting your air miles earnings across both programs will mean less in each account. There is no harm in adding points to both schemes, especially when the purchase you make can only be transferred into one of the airline's air mile programs – but for normal day-to-day purchases, you should be concentrating on either BA Avios or Virgin Flying Club Miles.
How Though Do You Decide Which Air Miles Scheme Is the Best for You?
We are going to put both British Airways Executive Club for Avios and Virgin Flying Club through their paces and give you all the information you need to hopefully make your decision. We will score each airline's air miles scheme based on the biggest ranking factors. Some factors will be more important and relevant for some travelers than others, so look and the pros and cons carefully for each and do not let just the score sway you!
How Many Air Miles Do I Need for BA Avios and Virgin Flying Club for a Free Flight in Business Class?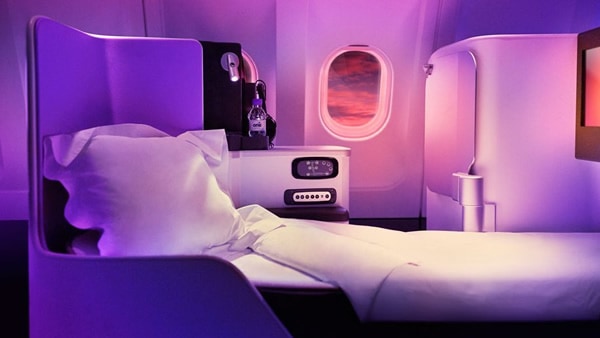 This is an incredibly important question to ask. We need to know what the end goal is. It may be that we can earn air miles faster through BA Avios than Virgin Flying Club but it maybe it would take a lot more air miles to achieve our dream free flight.
Let's find out!
We are going to use two random and fictitious and coming trips to New York from London Heathrow to JFK Airport in NY in Business Class (or Upper Class which is Virgin's equivalent of Business Class). We are going to use two examples to make sure one airline wasn't particularly busy on one chosen day or a sale over a certain period, and as a result, their costs were higher or lower than usual. This hopefully will give us more accuracy with our research.
The date ranges we will use are:
13th to 18th October
11th to 18th December (I can wholeheartedly recommend New York at Christmas time, it truly is amazing!)
Here are the number of air miles, points, and also cash (for the taxes and fees that are still payable on both programs) for this flight:
Our Flight Examples: 13th to 18th October
BA: 110,000 Avios + £675.22
Virgin: 105,000 Flying Club Points + £673.00
11th to 18th December
BA: 110,000 Avios + £675.22 (This date range was unavailable on BA so instead we will use 8th December to 18th December)
Virgin: 105,000 Flying Club Points + £673.00 (also using 8th December to 18th December to match the BA search, although the original dates were available too)
You'll notice two very interesting things here. The first is that both prices for air miles and cash are relatively the same. There's not much in it at all. This is good as it will make comparing how quickly you can earn enough air miles much easier. The second point to note is that British Airways did not have any availability to book a Business Class seat on the 11th December. They did not have availability for the 10th or 9th December either.
This is a major consideration. You either need to be really flexible when choosing your flights if you want to use Avios to book a BA flight, or you need to catch them as soon as the Avios tickets are released.
Just because an airline has seats available only a limited number per flight are available for Avios and Flying Club bookings.
This scenario is something we find quite often. Finding Economy and Premium Economy availability on BA is usually pretty easy. Finding Business Class availability can be a challenge and flexibility is required – finding First Class flight availability with Avios is a real challenge! It has been rare if we find Virgin has no availability for a Flying Club point booking in any class. This can happen of course so some flexibility may still be needed.
With these numbers and goals, we can start to now look at how easy it is to achieve the number of air miles needed, and which airline will get you to your goal the quickest!
Can You Earn Air Miles Faster with BA Executive Club for Avios or Virgin Flying Club?
Most air miles earners want to see quick returns for their time and effort. Especially if you are planning for this year or next year's holiday. We have already seen that the number of air miles needed on both airlines is very similar. There are so many ways to collect air miles using both programs. More than you may think.
Let's have a look at the air miles earning opportunities through both programs and which airlines may offer the greatest air miles return for your spending. We will use average spending for each item below. Your actual spending could be more or less of course, but hopefully, this will give you an estimate to the number of air miles you could collect, and how quickly you could collect them:
Grocery £2,500 per annum
Virgin: 6,250 Virgin Miles shopping with Tesco
BA: 1,562 BA Avios shopping with Sainsbury's
Fuel £2,500 per annum
Virgin: 3,125 Virgin Miles with Tesco Fuel
BA: 1,900 BA Avios with Sainsbury's or Esso Fuel
Breaks and Trips £500 per annum
Virgin: 5,000 Virgin Miles (this is through a current promotion, usually you would collect 2,500 Virgin Miles)
BA: 6,000 BA Avios (this is through a current promotion, usually you would collect 2,000 BA Avios)
Insurance £1,000 per annum
Virgin: 9,600 Virgin Miles for Car, Pet and Home Insurance
BA: 9,000 BA Avios for Car, Pet, and Home Insurance
Christmas Shopping £800 per annum
Virgin: 3,600 Virgin Miles
BA: 3,600 BA Avios
Mobile Phone Upgrade
Virgin: up to 3,200 Virgin Miles
BA: up to 4,000 BA Avios
Based on all these numbers you could collect 30,775 Virgin Miles or 26,062 BA Avios Points in 12 months
Until January 2021 collecting Avios with grocery shopping and petrol was much more rewarding. The partnership between Tesco and British Airways has now ended. Until January 2021 your £2,500 annual spend at Tesco could have been converted to 6,000 Avios – this compares to just 1,562 Avios with the same spend using your Nectar card at Sainsbury's.
You would potentially collect more Virgin Flying Club miles using this shopping strategy than using British Airways Executive Club – but this can depend on your shopping habits and which air mile offers are on at the time of purchase.
What Are the Sign-up Bonuses for the Virgin Reward Credit Card and the BA Executive Club Credit Card?

Shopping and everyday purchases are not the only way to really grow your air miles account. Both Virgin Atlantic and British Airways offer different credit cards, aimed at different customers, which can be one of the biggest ways to boost your air miles at any one time. Here are the four possible airline credit cards between these two airlines available, including bonus air miles, APR, and any annual fees:
British Airways
BA American Express Credit Card
£0 Annual Fee
5,000 Bonus Avios Points (if you spend £1,000 within 3 months)
Collect 1 Avios with every £1 you spend
BA American Express Premium Credit Card
£195 Annual Fee
25,000 Bonus Avios Points (if you spend £3,000 within 3 months)
Collect 1.5 Avios with every £1 you spend
Virgin Atlantic Credit Cards
Virgin Atlantic Reward Credit Card
£0 Annual Fee
No signup bonus
Collect 0.75 Virgin Miles with every £1 you spend
Virgin Atlantic Reward Plus Credit Card
£160 Annual Fee
15,000 Bonus Virgin Miles (if you make one purchase, even just £1, in the first 90 days)
Collect 1.5 Virgin Miles with every £1 you spend
As you can see both have different bonus opportunities. British Airways require a minimum spend of £1,000 to collect the minimum amount of 5,000 bonus miles but do not require an annual fee. British Airways gives you a much bigger Avios bonus for their premium card with 25,000 Avios Points but you need to spend £3,000 in 90 days to get this.
Virgin Atlantic on the other hand do not require a minimum spend in order to collect their 15,000 bonus air miles offer, but the annual fee is £160. There are no bonus air miles for Virgin's no annual fee credit card (although you do earn bonus miles for every £1 you spend).
This decision is always going to be based on your personal circumstances and how much you spend every month. If you feel you could easily spend £1,000 per month on your credit card or have a large purchase to pay for such as a holiday etc… (paying it off each month in full so as not to accrue interest or charges) then the BA Premium Card may give you a bigger boost towards your goal.
On the other hand, the Virgin Plus Credit Card will still give you a huge 15,000 Virgin Miles with just a £1 spend, so a better choice if you do not think you could meet the minimum spend amounts.
Who Can You Earn a Free Flight in Business Class with the fastest – British Airways or Virgin?
Using all the hours of research we poured into this article at this stage if you maximized all air miles earning opportunities, including taking advantage of the BA Premium Credit Card signup bonus, it means it appears that you can earn a free flight in Business Class faster with British Airways Executive Club and Avios.
Based on all the numbers so far, your earning possibilities are as follows:
45,775 Virgin Miles
51,062 BA Avios
The numbers are close and considering it costs an additional 5,000 Avios Points to fly Business Class to New York than it does to fly Upper Class with Virgin's Flying Club Miles – they are just 287 air miles apart!
One last consideration is the bonus air miles or points you will collect if you used your BA Premium or Virgin Plus credit card. Each card will give you 1.5 Avios or Flying Club Miles per £1 spent. Using the shopping list above this is a further 10,950 air miles for your account.
This takes our air miles collecting to:
56,725 Virgin Miles
62,012 BA Avios
The Overall Result Here Is a Tie!
It should take you approximately the same time to earn enough Avios for Business Class as it would Flying Club Miles for Virgin Upper Class. It is worth noting though that this is based on the assumption that you take out the BA Premium Credit Card and are able to spend £3,000 in 90 days. If this is not possible then Virgin Flying Club Miles would be the faster route to a business class flight to New York.
How Long Does it Take to Earn Enough Air Miles for a free Business Class Flight?
We usually say it takes around 18-24 months to collect enough air miles for a free Business Class flight. This timeframe is usually about right for both British Airways and Virgin Atlantic.
Does Virgin Atlantic or British Airways Give You Better Availability to Spend Air Miles?
This is a very important consideration point. One of the biggest in fact. If you spend 18-24 months building up either British Airways Avios or Virgin Atlantic Flying Club Miles, you will want to be able to spend them when you want. This may not be the case though. If you search either airline and see available seats available to buy, it may not mean the same seat is available to be purchased using air miles.
The airlines only release a small number of seats on each plane to be used for passengers paying with air miles. Once these seats are gone that's it. You will either have to pay cash or look for another flight. There are a lot more people collecting air miles through the BA Avios scheme than Virgin Flying Club. This often means finding an Avios-only Business Class flight is tough at times. In First Class, this is extremely difficult.
So much so there are services you can subscribe to notify you via WhatsApp the moment First Class or Business Seats on BA come available for Avios purchase. You have to be quick on the draw! With Virgin Atlantic seats in all classes are easier to find when paying in Flying Club Miles. It isn't just the availability though. You have to make sure the airline you choose travels to the destination you want to go to or are more likely to want to travel to.
Do British Airways and Virgin Atlantic Fly to the Same Destinations?
British Airways Map
Not only do you need to build up enough air miles for your chosen destination, you have to make sure the airline you chose to build up air miles with will take you there! British Airways fly to more destinations around the world than Virgin Atlantic, especially across Europe where BA flies to almost every European country but Virgin do not.
If you only fly to Europe and want to build up air miles for a Business Class flight to Rome for instance, well for this British Airways is your choice. If though America is your destination, then both BA and Virgin fly extensively to most major US airports.
Virgin Atlantic Map
The Results Are In – Virgin Flying Club or British Airways Executive Club?
The partnership end between Tesco and British Airways, allowing you to convert Tesco Clubcard to British Airways Avios, can have quite a significant impact to day to day Avios collecting.
This can reduce your earnings by as much as 6,000 Avios per year. Ultimately though your decision needs to rely on a few factors, such as where you intend to fly and how flexible your travel dates are. If you travel mainly around Europe and can be extremely flexible with your trips and can wait a while for an available Avios only flight to be available, then the BA Executive Club will be the way to go.
If you need to travel when you can and mainly travel to destinations covered by Virgin Atlantic this is probably going to be the better option for you.