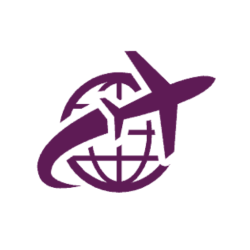 Latest posts by The Points Insider Team
(see all)
Many large international hotel chains – including Hotels. com – have individual point-earning opportunities. The more points the better the rewards. Your reward for staying loyal. Hotels.com works in a similar way but gives you the chance to earn rewards for staying in thousands of hotels across the world. The benefit here is that you are not tied to just one chain of hotels and can still earn rewards. The highest level you can achieve is 'Hotels .com Rewards Gold' membership
Before we continue it's worth explaining what exactly is the Gold Rewards membership on Hotels. com?
The Gold Rewards membership on Hotels .com is awarded after you stay 30 nights in hotels booked through Hotels .com within a 12-month period. The Gold Rewards tier rewards members with free upgraded rooms and early and late check-in options in certain VIP category hotels.
This sounds great. Free upgraded rooms and the ability to check in early or check out late. Who would say no to that!
In these uncertain times Hotels.com now have a new range of flexible hotel room deals and special deals for Reward Members – find out more here
It also sounds like a great membership bonus to achieve, and worth booking all your hotel bookings through Hotels .com to try and earn your way to the sought-after Gold Rewards status! I have been a Gold Rewards member with Hotels .com for over four years now. In this guide, I will explain the benefits, what you really get, and whether it's really worth consolidating all your hotel bookings through Hotels .com to try and earn this reward.
These benefits may not be as rewarding as you think – but Gold Rewards helps you in another way. I'll explain as we go through the article.
Hotels.com Reward Membership Levels Explained
The Hotels .com has three distinct levels of membership. Your level of membership is dependent on the number of hotel nights you stay from bookings through Hotels .com The more nights you book and stay, the higher your Hotels .com Rewards membership level climbs.
For comparison, here are the three Reward membership levels:
Hotels.com Reward
This is the entry-level membership when you join the Hotels .com Rewards program (for free)
You will stay a Hotels .com Reward member until you reach ten nights (or Stamps as Hotels .com call them)
You will benefit from offers and discounts – it's worth noting you do not have to stay for even one night to gain this benefit. This is part of the program for those who have just set up a free account
You can now start collecting Reward Nights for free hotel stays (more on this later!)
Hotels.com Rewards Silver
You reach Silver Rewards membership after 10 qualifying night stays (almost all night stays are qualifying)
All Reward membership benefits
You can access better perks such as free breakfast, free Wifi, or Spa Vouchers at VIP Properties
Price Plus Guarantee – meaning if you find the hotel at a cheaper price up until when you check in, Hotels .com will refund you the difference
Priority Customer Service
Hotels.com Rewards Gold
Gold Rewards membership status is achieved when you stay 30 qualifying nights (almost all stays are qualifying)
All Hotels Silver reward benefits
Complimentary room upgrades at certain VIP properties
Early check-in or Late Check Out at certain VIP properties
Is the Hotels.com Gold Membership Rewards Worth it?
With so many benefits available it sounds like a no-brainer not to start using Hotels .com to earn hotel rewards. Having used the Hotels .com reward scheme now for over 5+ years and currently a Gold Rewards member, unfortunately, and personally, I have yet to find the rewards of any benefit.
Let me explain.
As you can see from the lists above many of the benefits revolve around the VIP properties. They are called VIP properties for a reason. The majority of properties on Hotels .com are not VIP properties. They do exist and are not a rare find but if you really are staying 30 nights or more hotel nights per year it is perhaps unlikely you are paying £300+ per night for each one.
If you are, then this is a great offer for you.
Although I regularly stay in more than 30 hotel nights per year (it probably approaches 80 or more) I have rarely found a hotel in the area I am staying with VIP status within a suitable price range. There are reasons to use Hotels .com and earn Gold Membership status – I am a fan of their Rewards program and system – but I was excited about reaching Gold Membership for the first time only to find it never really provided much in the way of benefit to me.
I also had an issue with one hotel stay apparently caused by a mix-up in the Hotels .com booking system double booking my room (and the last room at the hotel). The hotel was very understanding, and accommodating and tried to help the best they could – but neither I nor the hotel could reach anyone at Hotels .com that was able to suitably sort out the issue.
My 'Priority Customer Service' unfortunately did not make me feel very prioritized or frankly very valued. This is perhaps a little unfair but I was without a hotel room at around 8 pm and it appeared the Hotels .com overseas call center was more concerned with red tape than resolution. In the end, the hotel themselves I was due to stay actually gave me money from their till to pay for another hotel 15 miles away, even though they had not received payment from Hotels .com for my booking.
This is not intended to be a scathing review of Hotels .com. I still use their services regularly and as I've said I am still a fan, but a full complete guide looking at the Hotels .com Gold Rewards program would not be fair or impartial if only the positives were explained.
I digress. Instead, let's look at what I do find of benefit.
What is of benefit to me is free hotel nights. This is a very good reason to join the Hotels .com program and achieve Gold Rewards membership.
How to earn free nights with Hotels .com?
This is where the Hotels .com programme comes in to its own and offers really good incentives for regular travellers (or even just those staying 10 nights per year or more).
Every time you stay in a qualifying hotel booked through Hotels .com (which covers around 98-99% of the thousands and thousands of hotels available) you will collect a 'Stamp'.
Once you collect 10 Stamps you will earn a free night stay in almost any hotel listed at Hotels .com.
Now hold on. Before you go book 10 night stays in the cheapest B&B you can find and then use the free night to stay at The Savoy in London – you probably won't be surprised that this isn't possible.
The value of your free night is equal to the average nightly value across your 10 night stay.
For example, if you stay in the same hotel room at £60 per night over 10 nights, your total spend is £600. If we take the total spend of £600 and divided this by the 10 nights, this will equal £60 of course. This is the value of your free night.
Simple maths, but hopefully you get the point.
If though you stay in for four nights at £50 a night, three nights at £70 a night and three nights at £90 per night, your total spend it £680. If we divide this by the 10 night stays, your average night stay is £68 – which then becomes the value of your free night.
Up until 2019 your free night could be used for your entire booking for the full cost of your hotel room – but an unhelpful change to their policy meant your free night only covers the cost of the room, not the VAT of the room.
Worth Knowing!
A £100 hotel night is made up of £80 hotel cost and £20 VAT. If you had a free night worth up to £100 you can use it for this hotel room, but only to cover the £80 hotel cost. The VAT of £20 is still payable by you.
Unfortunately, the £20 left over from your free night credit is lost in this example. It isn't available as a remaining credit.
You can though use you free night to part pay for a night. If you had a £100 free night reward, but the hotel you wanted to book costs £130, then you can use your free night against it and pay the difference in cash.
This is still a really great deal as a £130 hotel room for the night has now just cost £30!
Earning free reward nights from Hotels .com is one of the biggest reasons to book all your hotel stays through the Hotels .com programme. If you do achieve Gold Rewards membership, that's three free nights you have collected.
What are the hotel choices like on Hotels .com for earning and redeeming reward hotel nights?
Surprisingly for such a good offer you would expect only a small number of hotels to take part, or restrictions of dates you can use your free nights etc…
This isn't the case.
The number of hotels within the Hotels .com system runs in to the hundreds of thousands worldwide. Almost all of them allow you to collect Hotel Reward nights, and equally almost all of them allow you to spend your Hotel Reward nights.
You could earn your free night with a two week holiday to Sydney, and then use your free hotel night on a mini break to Paris. Options and choices are a plenty. This is why I love the Hotels .com programme.
When you have collected your free night and are ready to use it, you would simply go through the Hotels.com website and book a hotel room like normal.
Through the checkout you will be give the option to redeem your free night or continue the booking with cash. The booking process if very easy.
I have collected and stayed in many free nights collected through the programme and yet to have found an issue. The system is very smooth and works very well.
Earn free hotel nights as well as BA Avios or Virgin Flying Club Miles on the same booking
If you follow the Hotels .com link from the BA Shopping Portal or the Virgin Shops Away portal – you will not only collect your Hotels .com stamps to build up for a free night, but you will also collect bonus BA Avios or Virgin Flying Club Miles on the same booking!
Find out how to earn free hotel nights AND Avios on the same booking with our how to earn a free flight with Avios guide
This can help you get on your way towards a free flight as well as free hotel rooms.
This is a real double win, and on some holiday stays you could earn 10,000 or more BA Avios or Virgin Flying Club Miles.
Is the Gold Rewards Membership with Hotels .com worth it – In Summary
The Gold Rewards membership as a benefit in itself is not really worth the achievement for the benefits alone, unless you regularly stay in expensive boutique hotels.
There are some hotels within a £100 per night price range that are included though. You may find an upgrade deal or free breakfast, which is a nice little touch to any stay.
Booking all your hotel nights through the Hotels .com programme, which may earn you Gold Rewards Membership status is really the major benefit here.
Achieving this status would already mean you have collected three free hotel nights that you can use in almost every hotel and at any time.
There are no date restrictions on the Hotels .com reward programme and reward night spend. So if you want to use these during the school holidays, Christmas or New Year's Eve – you are free to do so!
The Hotels .com gets my recommendation.
Click here to join the Hotels.com Reward programme and start your journey to collect free hotel nights