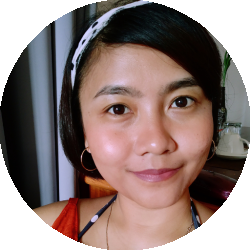 Latest posts by Marya Sutimi
(see all)
Qatar Airways vs Emirates have become not only two of the best airlines in the Middle East, but also in the world. But which one of these Gulf carriers is the best in the region: Qatar Airways vs Emirates?
In this post, I will outline the pros and cons of flying with Qatar Airways and Emirates based on my experience of flying with both airlines in the Middle East. So, what are the differences between Qatar Airways vs Emirates? Which airline offers the best flying experience?
Qatar Airways vs Emirates
Qatar Airways is the national carrier of Qatar. With its 206 fleets that vary from Boeing 777 to jumbo jet like Boeing 787 Dreamliner and Airbus A380, Qatar Airways fly to more than 160 destinations from its main hub at Hamad International Airport in Doha.
From the United Arab of Emirates, their first national carrier, is the largest airline in the Middle East, with more than 260 fleets of passenger and cargo aircraft. As of 2022, Emirates operates to more than 160 destinations in 85 countries from its hub at Dubai International Airport.
In this section, I will outline some differences between Qatar Airways vs Emirates based on a few categories, including flight operations, in-flight services, baggage allowance, airline networks, and passenger rewards.
Flight Operations
At a glance, Qatar Airways and Emirates are on par in terms of flight operations, with Emirates having the advantage based on the number of fleets in their airline.
However, Qatar Airways also has an advantage as they are one of the only ten airlines in the world that have earned a 5-star airline rating by Skytrax. The latter was rated based on the high standard of staff services and flight operations.
As for the global ranking by punctuality reported by Information Design in 2021, the large number of fleets at Emirates give them a better on-time performance rating with a 91.3% punctuality rate, which is far better than Qatar Airways that only earned 82.2% in the same category.
Cabin Classes
Qatar Airways offers three cabin classes: Economy, Business, and First Class. Meanwhile, in addition to the tri-class cabin services like Qatar Airways, Emirates currently has a Premium Economy cabin on selected A380 flights. Due to the limited number of fleets with First Class cabins, the availability of First Class flights will also depend on the aircraft operated for your chosen routes.
For Economy, Qatar Airways has three sub-classes depending on your ticket reservation: Classic, Convenience, and Comfort. Economy Classic has limited terms and conditions, where you won't be able to select a seat on your flight or change the date of your departure.
The sub-classes feature also applies to the Business Class, except that the terms and conditions are slightly more flexible than the Economy. For instance, all flight tickets in Business Class are refundable with an extra fee.
Meanwhile, First Class tickets will be under the Elite category. For this category, a refund is applicable on top of the seat selection, lounge access, date change, and premium customer service.
As for Emirates, the sub-classes are only applicable for the Economy class, including the following:
Special – the lowest rate for Emirates flights with some restrictions applied for ticket amendment.
Saver – the best value for Emirates flights, which will allow you to request change and refund for a fee.
Flex – fees for flight change and cancellations are lower than Saver. In addition, you can get up to 60% of the mileage, which can benefit your Emirates Skywards status.
Flex Plus – the most flexible ticket with no fee for any flight change or cancellation.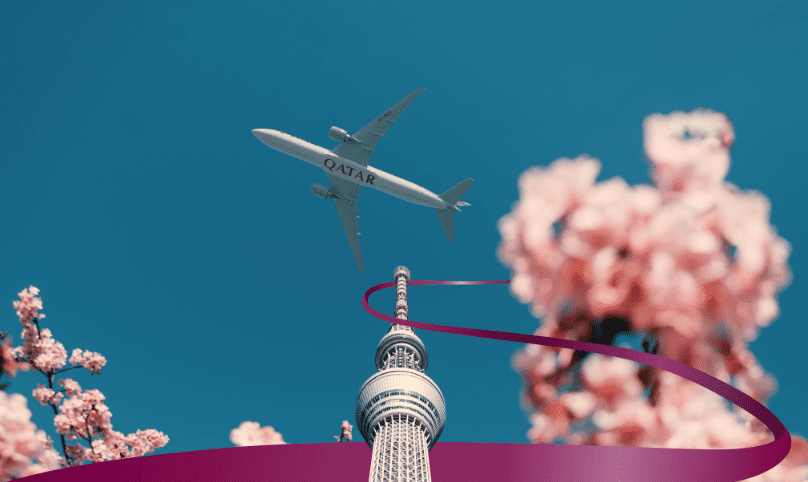 In-Flight Services
Among many, I think in-flight services are the most essential thing to consider when choosing an airline for a long-haul flight. And this includes in-flight meals, entertainment, and general comfort during the flight.
Although Qatar Airways and Emirates are national carriers of two Muslim countries, both airlines serve alcohol onboard. They also provide special meals upon request, including vegetarian and kosher meals. Make sure to book 24 hours before your departure to confirm your special meals on board.
For long-haul flights, Qatar Airways and Emirates usually serve meals from the point of departure, so they have various international meal options, depending on the flight route you're taking as a passenger. Between Qatar Airways and Emirates in-flight meals, I have to say that Qatar Airways has advantages regarding its varieties and taste.
As for in-flight entertainment, Qatar Airways and Emirates have similar entertainment systems that could make your long-haul flights more bearable with thousands of movies, music, and game options.
Qatar Airways even has unlimited free wi-fi if you book your flights directly from their official website for a few selected flights. However, the service is available on limited flight routes. As for Emirates, the wi-fi service is available for a small fee starting from as low as $6 USD.
Baggage Allowance
The baggage allowance at Qatar Airways and Emirates will depend on your flight ticket. However, depending on the ticket availability, Emirates offers the lowest baggage allowance in their Economy Special class ticket for only 20 kilograms per flight.
On the other hand, Qatar Airways allows passengers to check in their baggage starting from 25 kilograms for their Economy Classic class. For Business and First Class tickets, Qatar Airways and Emirates offer the same baggage weight, 40 kilograms for Business and 50 kilograms for First Class.
Typically, you can check in as many bags as you can, except for the flights from and to Africa and the Americas, which only allow two pieces of baggage per flight.
Airline Networks & Rewards
Qatar Airways is a member of the OneWorld Alliance, which offers you the benefits of the network with other world-class airlines in the alliance.
As a member of the OneWorld Alliance, Qatar Airways allows passengers to earn and redeem miles across different airlines' reward programs. On top of that, it will give passengers an easier way to connect their flights without having to pass immigration during transit.
Apart from Qatar Airways, OneWorld currently has 15 airline members worldwide, including British Airways, American Airlines, Cathay Pacific, and Fiji Airways. Therefore, when you fly with those airline partners, you can earn miles automatically on your Qatar Airways privilege club, Qmiles.
There are some perks you can get from joining Qatar Airways privilege club, and those include:
Access to discounted and complementary seat selection
Mileage bonus for family members' flights with Qatar Airways
Free lounge passes
Priority boarding, check-in, and waitlisting
Free extra baggage
On the other hand, Emirates is not a part of any alliances. As a result, it also gives Emirates some advantages to partner up independently with other international airlines. Emirates has more than 60 airline partners, which makes it easily connect to destinations across the six continents.
Unfortunately, partnering with other airline partners won't automatically allow you to earn and redeem miles across airlines with Emirates Skywards. However, being an Emirates frequent flyer still have some perks, including:
Members-only special offers and travel packages
Lounge access
Wi-fi access for special flights
Priority waitlist
Mileage bonus for flights with their low-cost airline partner, FlyDubai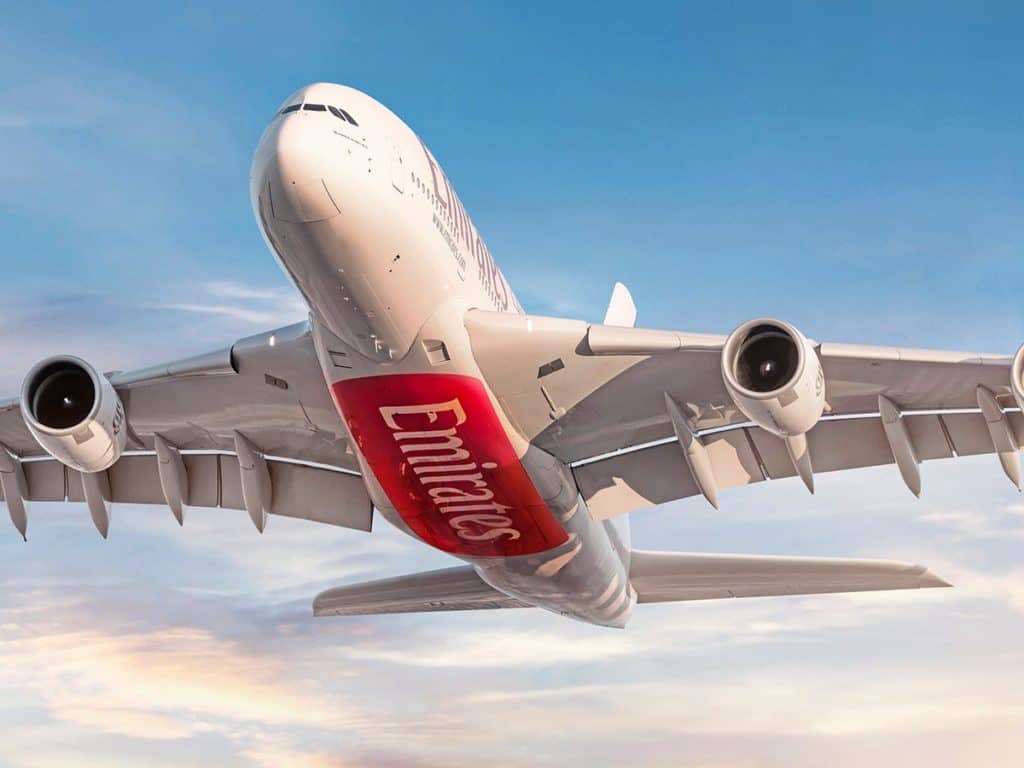 Transit Airport: Doha vs Dubai International Airport
Being the home of Qatar Airways, Hamad International Airport (airport three-letter code: DOH) in Doha will be the transit place that connects us to our destination. Named the World's Best Airport by Skytrax in 2022, it has become the best place to showcase the first glance of Qatar to all passengers with its duty-free shops, restaurants, hotels, and other facilities.
Meanwhile, Dubai International Airport (airport three-letter code: DXB) is named the World's Busiest International Airport, with an average of over 4 million passengers per month. The number itself is not so surprising, given the idea that Emirates is the most well-connected airline in the world.
Transit in Doha with Qatar Airways
A luxurious airport with modern architecture, Hamad International Airport in Doha is a great place to explore while waiting for your next flight with Qatar Airways.
There are plenty of activities that you can do at Doha airport, as Hamad International Airport is built to fulfill your comfort as a transit passenger for a long-haul flight. The airport has top-notch facilities, including free wi-fi, quiet rooms, shower and spa services, and a fitness center.
On top of that, visiting Hamad International Airport also allows you to explore the exhibitions of contemporary art installations. You can spot many masterpieces created by local, regional, and international artists at the airport in collaboration with Qatar Museums.
While you can easily spot the art pieces around Hamad International Airport in Doha while exploring during your transit, Qatar Airways also offers the Transit Exclusive Tour to discover the art of the airport that you can book directly through their website.
If you have a longer stopover period, Qatar allows citizens of over 95 countries to enter the country without a visa. Following the appointment of Qatar as the country host for FIFA World Cup 2022, you can visit the venues in Doha during your city tour.
While in Doha, I'd strongly recommend some must-visited spots in the capital city of Qatar, like Souq Waqif Market, the Doha harbor, and Katara Cultural Village. If you prefer mall, Villagio Mall should be on your itinerary. With the numerous luxury brands combined with the Venetian Resort vibes, it's definitely a go-to for anyone who loves shopping!
Transit in Dubai with Emirates
Known as the shopping heaven with duty-free and many luxurious shops like Gucci, Tiffany & Co, and even Rolex, Dubai International Airport is the best place to showcase the lavish lifestyle associated with the largest city in the United Arab Emirates.
Transit in Dubai means that you must be prepared to walk far since the airport in Dubai is big, and there's a chance your next departure gate is a bit further from your arrival gate.
Regarding the facilities, Dubai has a slightly lower standard compared to the airport in Doha. For instance, you can find quiet rooms at Hamad International Airport. In Dubai, resting areas are provided in public places, making it less convenient to sleep during your transit.
Emirates offers the Dubai Stopover package for visitors that you can book directly through their website. Unfortunately, the package is only available for guests from a limited number of countries. However, citizens of over 90 countries can visit the United Arab Emirates without a visa.
Even if you need a visa to leave the airport and spend your stopover exploring Dubai, you can apply for a Dubai visa via the airline website using Emirates as a sponsor for your 48-hour or 96-hour visa.
You can arrange a Dubai city tour on your own, exploring the old part of the city like abra rides across Dubai creek and visiting the old souks, and then moving on to the modern Dubai where you can see the glamorous lifestyle through Jumeirah Beach and Burj Al Arab. If you have enough time, don't miss climbing the tallest skyscraper in the world: Burj Khalifa!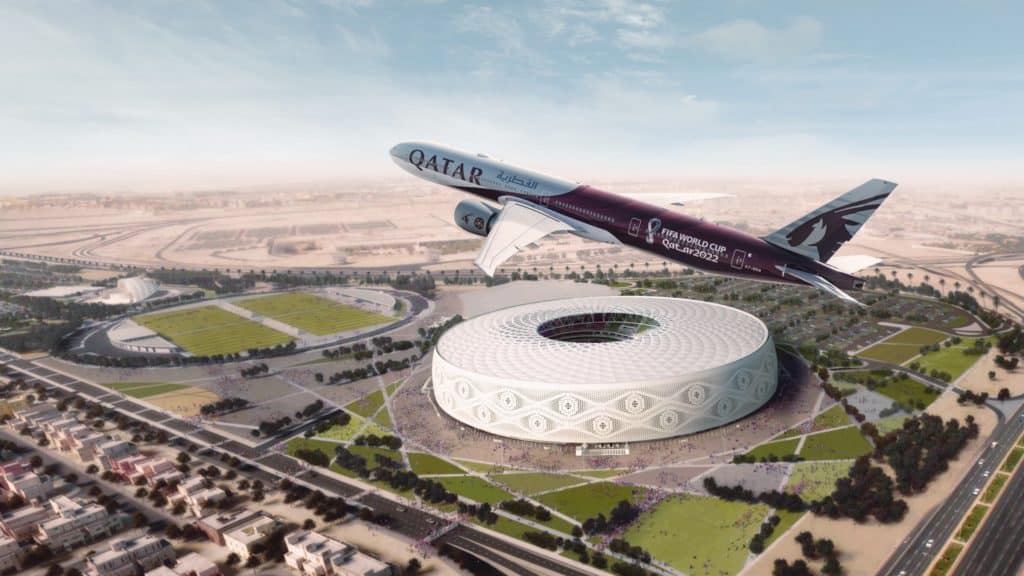 Alternative to Qatar Airways and Emirates in the Middle East
When we talk about airlines in the Middle East, Qatar Airways and Emirates are not the only big players in the aviation industry. For instance, apart from Emirates, the UAE also has another national carrier based in the capital city Abu Dhabi, Etihad. You can also check out Saudia in Saudi Arabia or Oman Air from the neighboring countries in the Gulf area.
Frequently Asked Questions about Qatar Airways vs Emirates
Now we know the basic ideas about Qatar Airways and Emirates as some of the best airlines in the Middle East, here are a few answers to enlighten you about the difference between both airlines. 
Question: What is the difference between Qatar Airways and Emirates? 
Answer: Qatar Airways and Emirates are the national carriers of two different countries in the Middle East. Qatar Airways is the state-owned flag airline of Qatar based in the capital city of Qatar, Doha. Emirates is the flag carrier of the United Arab of Emirates, and its hub is in the largest city of the UAE, Dubai. 
Question: Is Qatar Airways part of Emirates? 
Answer: Not at all. Both airlines are government entities of two totally different countries. Qatar is situated on the northeastern of the Arabian peninsula, while the United Arab Emirates is on the eastern end. 
Question: Is Qatar better than Emirates? 
Answer: Dubbed as the World's Airline of the Year for two consecutive years by Skytrax, Qatar Airways certainly has some advantages over Emirates. 
Qatar Airways is the only airline in the Middle East with a 5-star rating based on quality achievement and airline excellence. However, being the largest airline in the Middle East by its fleet size, Emirates has a few perks too. 
The competition between Qatar Airways and Emirates is quite tight, especially regarding flight operations and services. However, I prefer Qatar Airways to Emirates for this category as they offer slightly better service and onboard facilities. 
Conclusion: The Best Airline in the Middle East
With their status as the World's Best Airline, I think flying with Qatar Airways has more perks than Emirates in terms of their services and alliance with OneWorld. In addition, Doha is one of the best airports for transit in the Middle East.
Compared to Dubai, Hamad International Airport in Doha seems more structured and modern, and the contemporary art pieces throughout the airport definitely enhance your transit time. Not to mention the quiet rooms where you can rest in-between flights!