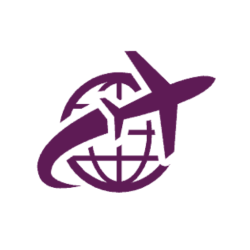 Latest posts by The Points Insider Team
(see all)
EasyJet the low-budget flight carrier launched way back in 1995 – yes, over 25 years ago now! How time flies (pardon the pun!). Although EasyJet does not have a points reward program, they do have EasyJet Plus. A rewards scheme with a yearly fee.
But at £215 per year, is EasyJet worth the cost?
On the whole, we found EasyJet Plus good value for money if you fly return with EasyJet a minimum of two times per year. EasyJet plus offers an extra legroom seat saving of up to £25 per flight, fast track through security, faster check-in and now being able to take a small suitcase into the cabin for free. After four flights the service starts paying for itself and becomes worth it.
What is EasyJet Plus
EasyJet Plus is the reward scheme offered by EasyJet. Unlike many of the free airline, points programs, the EasyJet Plus membership costs £215 a year for someone in the UK.
The EasyJet Plus membership though offers many perks and benefits not found on free airline point programs unless you fly often and start building up your tier status or pay extra for a higher cabin class. The fee is paid annually, there is no monthly option at present, and can be canceled before the next year's membership starts. You are only tied to the year you pay for.
The Benefits Available with EasyJet Plus
Let's not only look at the benefits of EasyJet Plus but also highlight some of the caveats and bring out some of the small print:
Free seat choice
You get to choose your seat at the time of booking. No matter which seat you choose – this includes extra legroom seats too if they are available. I've always found EasyJet offers a pretty reasonable fee to upgrade your seat to one with extra legroom. Usually, on most EasyJet flights there will be 18 flights with extra legroom. The front row of 6 seats, as well as two rows of 6 in the middle of the plane.
Personally, I like to avoid seat 1D, 1E, and 1F as the wall in front of you takes away some of the under-seat space your feet can enjoy, especially if you're tall like me. This is a great benefit and although the EasyJet premium extra leg room seats are usually priced between £20-£30 each way if you fly more than 5 times per year the EasyJet Plus price could pay for itself!
Value: up to £60 per return flight
A Dedicated Bag-drop for EasyJet Plus Customers Only
Nothing can be more frustrating than when you've finally made it to the airport terminal after tackling the motorways, found your parking bay, and taken a bus ride to the terminal entrance – to then find a long snake-like queue to check in and bag drop. The dedicated bag-drop areas could be compared to the dedicated check-in desks for Traveller Plus, Club World, and First on BA or Premium Economy and Upper Class on Virgin.
More and more budget airlines are removing the manned check-in desks in favor of the self-service bag drops (when will they make those suitcase stickers more intuitive!) but a dedicated self-service bag drop is available to EasyJet Plus members which will help you skip some of the queues.
I look at these benefits based on how much I would pay if I were asked to upgrade. I would perhaps pay £10 per return flight to save some of the queueing.
Value: £10 per return flight
Entry to the Fast track Area of Airport Security
We've all been there. Traffic on the motorway had to go back for your passport (been there, done that) or just notoriously and always late, there's always a reason to need to rush through the airport terminal as quickly as you can so you don't miss your flight. I missed a flight once. I had a very early morning flight and after a weary 3 am pickup in a taxi, I made it to the airport terminal around 5 am for a 6:30 am flight.
How did I miss my flight?
Let's just say I decided to sit down and have breakfast before making my way to the gate, as I had plenty of time, and then realized with just 10mins until the gate closed that I had yet to go through security! Suffice to say the queue was long and despite my desperate pleas and bargaining attempts with other travelers, I arrived at the gate 5 minutes late to be told my bags were – as we speak – being removed from the plane. A mistake I've only ever made once!
Fast track through security would have meant my flight would have been saved – so for someone like me, this is quite a valuable little add-on. I would perhaps, given my situation and story, pay £20 per return flight for this benefit.
Value: £20 per return flight
Ability to take on to the cabin a small suitcase for free
I think we will see this more and more with budget airlines, but the carry-on bag rules on EasyJet flights have changed from 21st February 2021. Previously you could take into the cabin a small travel suitcase. Those small types had to fit inside those small cage-like measuring boxes crates to bag drop machines.
From 21st February all passengers (with the exception of Up Front and Extra Legroom ticket holders, Flexi ticket, and EasyJet Plus members) can now only take a small bag into the cabin, no larger than 45 x 36 x 20cm, which must be placed under the seat in front of you (not in the overhead lockers).
EasyJet Plus members, as well as extra leg room seat ticket holders, can take on board a small travel suitcase (56 x 45 x 25cm) which can be placed in the overhead locker, as well as a small bag (45 x 36 x 20cm) which again must be placed under the seat in front of you.
The limited legroom has now been reduced even further as any carry-on bags have taken up any small under-seat room your feet may have been able to enjoy. I would pay £25 per return flight to be able to take on board a bag or case and use the overhead locker rather than the space under the seat in front.
Value: £25 per return flight
Speedy Boarding
I still to this day have no idea why we feel a sudden panic and urge to queue to board the plane as quickly as we can. I understand the need to grab overhead locker space nearby, which can be difficult for those entering the plane last. Still if being able to board first before everyone else is important then this is a benefit that may appeal to you.
Personally, I wouldn't pay an extra for this benefit, but it's nice to have – so to add value to it I would say £15 per return flight.
Value: £15 per return flight
The Value of EasyJet Plus
Using these calculations, the value of the benefits from EasyJet Plus would equal £130 per return flight. Considering the cost of EasyJet Plus is £215 per year you would need to fly at least twice for the EasyJet Plus membership program to be worth it. You may need to adjust up or down my estimations of value depending on which of the benefits are worth more to you or less to you but hopefully this serves as a useful guide.
The Alternatives to EasyJet Plus
It is worth considering the extra leg room seat option as an alternative to EasyJet Plus. This removes some of the benefits but the benefits this upgrade costs may give you everything important to you.
If you upgrade your seat to an extra leg room seat (usually between £15-£30 each way) the benefits include:
An extra 3 inches of legroom
Dedicated Bag Drop
Speedy Boarding
Take on a small suitcase and store in the overhead lockers
The only main benefit you lose is the fast track through security. If this is not important to you then at cost of (up to) £60 per return flight for an extra leg room seat means you would need to fly on EasyJet four times or more before the cost of an EasyJet Plus membership is worth it to you.
Is the EasyJet Plus Membership Worth it – The Insider's Notes
If all the benefits of EasyJet Plus appeal to you then as long as you fly with EasyJet twice or more per year, then it will be worthwhile to you. As cabin bag policies have changed from February 2021, the added value from EasyJet Plus may offer more incentives.
If you can live without the fast track through security benefit then upgrading your seat to an extra leg room seat instead would give you the same benefits as EasyJet plus, and would then mean you would need to fly with EasyJet at least four times or more before the value becomes worthwhile.