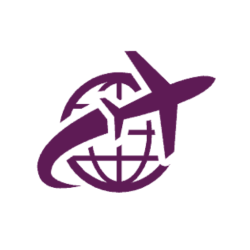 Latest posts by The Points Insider Team
(see all)
With Avios being the point system of British Airways (as well as other airlines), it can be tempting just to buy the number of Avios points you need for a flight or upgrade. Surprisingly buying Avios provides one of the least cost-effective ways to boost your points balance.
Is buying Avios a good idea? – Buying Avios is almost never a good idea. It is one of the most expensive ways to boost your point balance. You will pay approx. 1.7p per Avios Point, but each point is worth on average between 0.38p and 0.89p. It will always cost more than an Avios is actually worth.
As we discussed at length in our Avios Value guide, when you buy you do so at a rate of between 1.6p to 3p per Avios point, depending on the number of Avios you purchase. This cost is highest at 3p per point if you purchase the basic 1,000 Avios point package.
Let's look at times when you should not buy Avios vs when it may make sense.
When You Should Not Buy Avios
You should not buy Avios when you need more than 5% of the balance required for the purchase you intend to make. Purchasing Avios will cost between 1.6p to 3p per point. When you come to redeem them the maximum value you will get will be 0.89p, and then only if you spend your points on a First Class flight.
For comparison, a First Class flight to New York at peak time will cost 200,000 Avios Point. If you choose to spend your points on a premium economy (World Traveller Plus) flight you will find your points are worth 0.5p on average. Still considerably less than the purchase price for Avios.
Let's say you had 45,000 Avios Points and wanted to fly to New York in Economy. You have 90% of the points required but are short by just 5,000 Avios, which is the remaining 10% of the balance.
To buy 5,000 Avios will cost you £85.00. This doesn't sound too bad but considering the average cost to fly New York in the economy is £300 it means you will need to spend 28% of the cash price of the flight to get 10% of the remaining Avios needed. It doesn't stop there though. If you did buy this flight with Avios you will need to pay the £100 taxes and fees, your 50,000 Avios only pays for the £200 flight price.
This means you will be paying 42.5% of the cash price to buy the remaining 10% of Avios needed!
It just isn't worth it. At the recommended 5% it means you would pay £42.50 for the 2,500 Avios required. It still means you are paying 21.75% of the cash price of the flight for just 5% of the remaining Avios needed, but this makes the cost a little more palatable.
When Should You Buy Avios
There are exceptions, and times when buying Avios make sense. You may be really close to the Avios points needed for a trip or holiday and would rather not wait another twelve months to redeem them. You would still save on the overall cost of your flight and although it may not be the most valuable and lucrative way to spend your points, saving is still a saving.
On the other hand, you may be finding fewer ways to increase your Avios points balance. Perhaps you have taken advantage of the largest point-collecting opportunities and only managed to collect a few hundred points every month. In such an instance, where you feel you have maximized your point collecting, you may want to use the Avios collected so far as a discount.
It would first be worth looking at a Points + Cash option to see if this could save you more than buying Avios outright.
The last reason for buying Avios would be because of a sale, which reduces the 1.6p to 3p rate and can reduce this by up to 50%.
Although even during an Avios buying sale the amount per point still does not come close to the 0.38p to 0.89p redemption rate (although a 200,000 Avios purchase and spending on First Class comes close to a break-even rate) – you may find the reduction of cost makes more sense to buy the remaining points needed.
Let's look at a Business Class flight (Club World) for example. You may have 80,000 Avios but need 120,000 Avios for the flight. The cost of 40,000 Avios during a 50% sale would cost £340. If the overall cash price for the flight is £2,200, this is just 15% of the cash price to make up the remaining 33% Avios remaining.
It will still cost you 1.7p per Avios point to purchase but considering you have already saved 85% off the flight cash price, you still have a significant saving.
Where Can I Buy Avios Points?
If you have made the decision to buy Avios you can do so quite easily over on the British Airways website.
To buy Avios simply follow these steps:
Log in to your BA Executive Club account
Hover over the 'Discover' option in the menu
Under 'Executive Club' choose the 'Collecting Avios' option
From the left-hand menu select 'Purchasing Avios'
You may be asked to log in again, but you will be transferred to BA Shopping Portal
 Under 'Buy Avios' click the 'View More' button
You can now select the number of Avios you want to buy, as well as the price
Once you have selected the number of Avios you want, enter your card details to make the purchase
Your Avios are added to your account
This is usually instant, and in my experience, my Avios have been added as quickly as I buy, but British Airways do say this can take up to 72 hours to reach your BA Executive account.
How Many Avios Can You Buy?
You can buy between 1,000 and 200,000 Avios in a single purchase. 1,000 Avios will cost 3p per point (£31) and 200,000 Avios will cost 1.6p per point (£3,215). One Avios point is required in a BA Executive account to purchase Avios.
If your account has a zero Avios point balance you will need to collect Avios through a purchase or flight before you can buy. This is one of the conditions of purchase.
You can also only buy a maximum of 200,000 Avios in a calendar year. If you purchase 200,000 Avios points in a sale and receive a 50% bonus, you will still be credited the 100,000 bonus and will receive 300,000 Avios in your account.
Are Avios Cheaper to Buy During a Sale?
From time to time British Airways hold Avios Purchase Sales. You will receive anywhere between a 25% and 50% bonus, depending on the sale type. This means, during a 50% bonus sale, if you purchase 5,000 Avios at a cost of £85.00 you will receive 7,500 Avios in your account.
This means the 1.7p purchase price has been reduced to 1.1p per Avios. If you purchase a maximum of 200,000 during a 50% sale it will cost £3,215 but you will receive 300,000 Avios. This 100,000 Avios bonus is almost enough for a business-class flight to New York!
It also means the 1.6p purchase price has been reduced to 1p per Avios.
The Truth About Buying Avios – In Conclusion
In almost every situation it is unwise to purchase Avios points.
It is never a lucrative way of collecting or using your hard-earned points and redeeming them for flight rewards and upgrades. There is almost a 2:1 relationship between the cost of an Avios and the worth of an Avios. This relationship reduces down to 1.5:1 during a large 50% sale, but once you have committed to your collection you will want to spend them, and boosting your Avios with a purchase may end up being the only way.