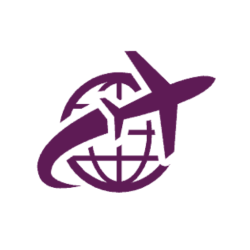 Latest posts by The Points Insider Team
(see all)
IHG has a promotion currently running whereby your next direct hotel booking, using your IHG Rewards Club number (100% free membership available here) will earn you 1,000 IHG bonus points, on top of your standard earnings.
That's not all though. For every subsequent 2nd to 4th booking, you will earn additional points. Here's how the bonus point system works:
1st Booking = 1,000 Bonus IHG Points;
2nd Booking = 2x Standard IHG Points;
3rd Booking = 3x Standard IHG Points;
4th+ Booking = 4x Standard IHG Points;
The fact this promotion is being run across December and January can mean those long-distance Christmas visits to see friends and family, Christmas breaks, or New Year Eve nights away can really increase your IHG point account.
Let's use some examples and see how these points are really boosted, and how many additional points you would earn. Here's a scenario of 4 bookings:
4,347 Points + 1,000 Bonus IHG Points: 30th November IHG in London for Christmas shopping trip;
2,829 Points + 2,829 Bonus IHG Points: 14th December IHG in Bath for a Christmas market visit;
809 Points + 1,618 Bonus IHG Points: 25th December IHG in Brighton to see family for Christmas Day;
5,708 Points + 17,124 Bonus IHG Points: 31st December IHG in London for New Years' Eve celebrations;
In this example, you would normally earn 13,693 points, but these bookings earn you a total number of 36,264 bonus points!
This means a grand total of 22,571 additional bonus IHG reward club points!
The additional points alone will earn you up to 4 free nights! (based on an off-peak Category 1 hotel booking). Be quick as bookings need to be made by 15th December 2019 and stays are up to 31st January 2020 are included in the promotion.
VERY IMPORTANT NOTE: Even if you are an IHG Reward Club member you STILL need to register to take advantage of this offer. The registration process is very quick – simply enter your IHG Reward Club number – but without this registration, your bonus points will not be added. Click here to register for this offer