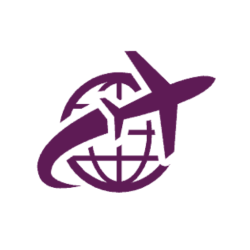 Latest posts by The Points Insider Team
(see all)
Recently I decided to test the latest BA Club World experience on a short-haul return flight, but what better way to test the Club World experience than book a combined Economy and Club World trip, to really be able to delve into the pros and cons of each. Here is our British Airways Club World review on short-haul vs Economy in the short haul.
A true BA Economy v Club World comparison during a short-haul flight.
I just want to explain that Club World in British Airways terms is comparable to Business Class. Business Class is rarely called this by the airlines. Each airline offers its own equivalent Business Class experience with its own trademarked term.
For example, British Airways uses Club World, whereas Virgin Atlantic uses Upper Class, etc…
My preference was to have the Club World experience on the return flight back to London. Aside from a general want to save the better flight until last, there were though two other reasons why choosing the Club World flight on the return leg made sense for the booking I was trying to make. The first reason the decision was made easier was down to cost. It was much cheaper flying back to London in Club World than flying out from London.
The airport business lounge was the second reason. I was flying out from London City Airport and British Airways does not use a lounge at this airport. The flight back from Germany though did offer a British Airways lounge that I could use before my flight. It seemed like a no-brainer! It is worth pointing out that this review is based on the London City Airport route using the City Flyer planes. This is a smaller plane than standard BA planes, with a 2-2 layout.
Seat Comparison

As I'm sure you can see from the photos that I took here of my seats, they are very similar. The seats in Club World are full leather but in truth, I didn't really notice much of a difference.
The seat width and seat pitch are the same. Recline is the same. I was fortunate on the flight out to have no one sitting next to me, so I had some nice space around. The flight back was pretty full and so I had a neighbor. I felt as cramped in Club World as I would have been in Economy with a neighbor beside me.
One thing I didn't consider at the time of booking is how limited the number of seat options is in Club World. The City Flyer from London City Airport has just 12 seats in Club World. Although this makes for a more intimate cabin, with a curtain separating Economy from Club World, it means you must be fast with seat choice.
I'm a tall guy and prefer an aisle seat. All aisle seats for the Club World cabin had been taken – all 6 of them – and so I had to sit near the window. Overall there wasn't much difference between the seats. Given the choice between an Economy seat with no neighbor or a Club World seat with a neighbor – I would choose the Economy seat every time, although we don't have the luxury of this choice of course.
Economy vs Club World Cabin
For the flight out in Economy I was sitting towards the back of the airplane. I did this on purpose as I wanted to understand whether having the entire Economy cabin right in front of me, compared to the smaller intimate cabin of Club World, does make a difference.
Personally, for me, it didn't. The Club World cabin is much smaller and is separated by a curtain which is pulled across to divide the cabins after take-off. The curtain though is always of course behind you. Unless you stand up to gaze around the cabin, it's not generally noticeable. If though this is important to you, it could be a benefit. Perhaps I was expecting a little too much in the new Club World experience.
British Airways have had so many recent comments and reviews on poor attentive service. Unfortunately, in Club World, I felt the same. It took almost 30mins from boarding the plane before we were able to head to the runway. At no point was anyone in the Club World cabin offered any refreshments – not even a glass of water.
Overall, I would say the experience was very similar. Nothing noticeably different.
The Dining Options

In Economy, my food choices consisted of either a pork salad or potato salad. Both were served as cold meals. The display of the food was surprisingly good, and the packaging was a nice touch. On the return flight there came an announcement over the speaker that Economy passengers were to be given a snack and a drink, whereas Club World passengers would be served a hot meal.
I had a vegetable curry with fresh fruit salad and cream along with a couple of slices of fresh bread and spread. The food was tasty, and the china plates and silver cutlery were a very nice touch.
Overall the dining in Club World, unsurprisingly, is the winner here.
The Business Class Lounge
As my outbound economy flight doesn't provide any option to use a Business Lounge, I was able to compare the airport Economy experience for my flight out against the Club World experience on or on my flight back.
London City Airport is a much smaller airport than the other major London sites such as Heathrow, Gatwick, Stanstead, and Luton. London City Airport has a strong focus and has been clearly designed around business travelers. The terminal was busy but not overly busy and with the purchase of a sandwich, sweet pastry, and drink I managed to find a seat.
It's a small terminal, but like most airport terminals it consisted of a number of weary passengers wandering around aimlessly looking for something to relieve their boredom. People just walk out in front of you not really knowing where they are headed, stop abruptly before changing direction again on a path to nowhere trying to waste more time. It can be frustrating, but it was just about bearable.
For my return flight, I headed to the British Airways Business Lounge as soon as I passed through security (my Club World boarding pass allowed me to bypass around 45mins-1hour of security queuing, but more on this later).

The Business Lounge was very busy but began to quiet down quickly after. On offer was a selection of fruits, pastries, cheese, and meats (very continental!) as well as a choice of hot food. All served within a help-yourself buffet – and all completely free. Alongside this is a very well stock fridge featuring a range of branded soft drinks (Coca-Cola, Sprite, etc…) as well as a selection of local beers and wines. Besides this a range of spirits including vodka and gin.
The seating was comfortable, and the atmosphere relaxed with normal tables and chairs for dining, large swivel chairs overlooking the runways, and pods where some travelers set up laptops to check emails and continued to work. Overall a very positive experience and worth considering an upgrade to Club World for the lounge access alone, if the upgrade fee is not too hefty.
Other Benefits
The two main other benefits of Club World over Economy are Priority Boarding, and Fast Track Security (at selected airports). Once you are called to your gate there always seems a nervous tension of boarding the plane. Perhaps this can be linked to the days when low-cost airlines did not pre-allocate seats, which resulted in hundreds of passages literally running across the tarmac leaving behind a carnage of fallen and injured passengers tripping over the stray wheels of carry-on cases, that always have a mind of their own.
My outbound Economy class flight saw me in Priority section 4. There is a section 5 which does fall below priority order to section 4 but sections 4 and 5 were called together, so I was one of the last to board the plane. On the return Club World class flight I was in Priority section 1 – the first to board the plane! Frustratingly though as I traveled down the tunnel expecting to see the door of the plane I found the door of a waiting bus. Club World passengers got 'Priority Boarding' just to the bus.
The bus operated a last in first out an unofficial arrangement, so actually, Club World passengers were LAST to board the actual plane! Although my success with Priority Boarding was pretty low, it was well made up for with Fast Track at security earlier on in my journey. As I arrived at the terminal in Germany the queue for security was very very long, and speaking to some passengers at the front of the queue it took them around 50mins to get there!
Club World ticket in hand though I was checked through the Priority Lane at security and I was through security in less than 8 minutes. Overall the benefit of priority boarding wasn't much of a benefit at all, but the fast track access through security was a wonderful touch!
The Winner
The clear winner for me was Club World BUT surprisingly this was down to features and benefits the airports were providing (Fast Track Security and the Airport Business Lounge) rather than anything British Airways provided directly. If the upgrade to Club World is at a good deal and low price the next time I fly, I would consider it – but just make sure you have access to a business class lounge at the airport first!