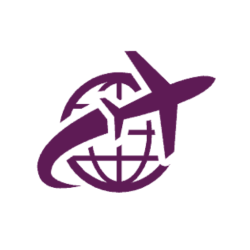 Latest posts by The Points Insider Team
(see all)
Want to find out how to earn free hotel stays? – It's possible to earn up to 10 Free Hotel Stays per year spending no more than you are now. You don't even need to stay at a hotel. I'll show you step by step how to achieve this, in the feature below
Whether you're a seasoned regular traveler or a less frequent hotel stayer, you'll have noticed how hotel room prices are increasing and increasing. Gone are the £29 a room nights (unless you're prepared to stay out of town on a Sunday) and hello to the rooms worth £29 a night with a price tag of sometimes £100+!
Traveling, and booking travel has become so easy. An uninspiring evening sitting in front of the TV – a flash sale pops up on your phone and voila, you've booked a mini-break away for the weekend. Sweet!
Comparison engines like Trivago help make finding hotel rooms for the cheapest prices a breeze. This together with an increased number of workers and businessmen traveling away and needing hotel rooms, is gradually pushing up hotel prices, particularly amongst the budget hotel chains such as Travelodge, Ibis, and Premier Inn.
There are still some great deals to be had though. There are many ways to reduce your hotel price through flash sales, promotions and exclusive voucher codes made available through voucher code sites – but of course, the purpose of this feature is to show you the quickest and easiest ways to earn free hotel nights!
Now, of course, no hotel is going to give you a free night for nothing. They wouldn't stay in business for very long, but you can get there even faster if your goal is to earn free hotel nights for UK breaks rather than amassing air miles for flights.
I'll explain the ways to earn free hotel nights for just those people whose goal is just free hotel nights, and those who would like to mix it up and save both Airmiles and hotel points:
Hotels.com Free Reward Nights
I couldn't even begin to write about earning free reward nights without starting with one of the easiest ways to earn free nights. The rules are simple. For every hotel night you book and stay through Hotels.com you'll earn what they call a 'Reward Night'. For every 10 'Reward Nights' you earn, you will be rewarded with a free night.
Now as you can imagine, you can't simply pay and stay for 10 nights in a hotel costing £40 per night (£400 in total) and then use your free night to stay in a hotel worth £1,000 a night. It would be nice though.
Instead, Hotels.com give you the average value per night of the ten nights purchased back as a credit to use against your 'free night'. So, for example, if you spend a total of £775 on ten nights – you will receive a credit to the value of £77.50 (£775.00 / 10 = average value per night) to spend on a hotel room for your eleventh night.
Although as helpful as the credit is – whereby it can be used against a hotel room at a higher price and you just pay the difference – you have to be a little careful using the credit against a lower valued room, for example, a £77.50 voucher against a £45.00 room. This is because you lose the difference – in this case £32.50.
You also can only apply for the credit against one night, so if you found a hotel room at £35.00 per night, you are unable to use your credit for two nights for £70.00 at the hotel, even though your credit value (£77.50) would cover both nights. The best way to make use of your credit is to use it on a hotel night for the same value as your credit, or higher and pay the difference. All being said I frequently use just Hotels.com where I can to earn free nights, it works very well and is very easy to use!
IHG Free Reward Nights
There are several loyalty hotel reward programs I will cover. Each has similar offerings and rewards you with Hotel Reward Points for staying at one of their hotels. Often a mandatory requirement of earning their loyalty points is to book directly book with the hotel, rather than just booking through an agent (such as Hotels.com) and staying there. IHG isn't an exception to this rule.
IHG hotels are shown on Hotels.com so it would seem to make sense to book through them and earn a Hotels.com Reward Night as well as IHG Reward Points. Win-win! – well it's a nice idea but it's not possible I'm afraid. This is because when you book direct with IHG they save on the commission they would have to pay to Hotels.com for your booking – and in turn, IHG (and other hotel chains) pass this 'saving' on to you by way of loyalty Reward Points.
IHG always runs a Points + Cash way of paying. This means if you don't have enough points to stay for free, you can part pay with points and part pay with cash. Check carefully though because in some cases the cash needed with points can exceed the advance saver cash-only price – although it is worth noting that Points + Cash points are refundable.
At almost all IHG hotels you will earn 10 Points for every $1 spent (unfortunately everything IHG quote in terms of Reward Points is always in US$ – but this is equivalent to approx.. 80p)
As well to staying at an IHG hotel there are other ways to earn free nights. For example, if you hire a car with Avis, booked through the IHG link, you'll earn 125 Reward Points for each day of your care hire. A ten-day care hire boosts your miles by 1,250! If hotel rewards are really your thing you could consider taking out one of the IHG Mastercard Credit Cards. Now please note reward credit cards should not be used to amass debt and interest, but if you pay off your card every month you can reap some serious rewards.
The IHG Rewards Club Credit Card will give you a bonus of 10,000 if you spend £200 in the first three months. This can be enough for a free night in a small number of IHG hotels, or a good number of points to put towards a Points + Cash booking.
The IHG Rewards Club Premium Credit Card will not only give you 20,000 Reward Points if you spend £200 in the first three months but if you spend £10,000 per year on the card you'll be given an Anniversary Night Voucher to be used in over 5,000 hotels. Please note though this card does come with an annual £99 fee.
It is also worth noting that both cards earn you Reward Points for every £1 you spend on them. The Reward Credit Card offers 1 point for every £1 – and the Reward Premium Credit Card offers 2 points for every £1. Put another way, the Rewards Premium Credit Card could earn you around 3 Free Nights a year if you spend £10,000 each year (A Free Anniversary night and 20,000 Reward Points that could potentially be redeemed for two free nights depending on the hotel and dates booked).
Marriott Free Reward Nights
Another popular hotel reward scheme is that of Marriot BonVoy. What I like about Marriott Bonvoy's offering is the sheer number of ways to earn Reward Points. For example, I could book and take a Louisiana cooking class in New Orleans and earn 300 Marriott Bonvoy Points – or I could visit the Chocolate Museum in Paris and earn 130 Marriott Bonvoy points!
This means your goal of achieving free nights can be made even faster. It also means you can earn free hotel nights without even staying at a hotel
Staying at Marriott Bonvoy hotels will earn you 10 Reward Points for every $1 spent (the equivalent to around 80p). Many of the other ways to earn reward points also come with a similar offering. Using your well-earned reward points for a hotel will set you back anywhere from 5,000 Reward Points per night (Off Peak for a Category 1 Hotel) up to 100,000 Reward Points (Peak for a Category 8 hotel).
You could even use your Reward Points as part payment on a Points + Cash booking from 1,500 Points + $55 cash (equivalent to £40) for an Off-Peak stay at a Category 1 hotel. Marriott also offers faster ways of getting free nights through their American Express credit cards – but unless you are a high spender it's difficult to achieve many of the benefits.
The Marriott 'Starwood Preferred Guest Credit Card' (a mouthful!) does come with an annual £75 fee – but instantly gives you Siler Elite Status and the ability to upgrade to Gold Elite Status by spending £15,000 on your card in a year. In order to receive a 'Free Night' though, you must spend a massive £25,000 per year on your credit card, and even then, you are only given 25,000 points to spend. Some hotels in London require 100,000 points for a night.
That being said, you will earn 3 Reward Points per £1 spent. If you spend £12,000 on this Marriott credit card over a year you will earn 36,000 Marriott Bonvoy points which are enough for 7 Free Hotel Nights (in an off-peak Category 1 hotel)!
Flying with United Airlines
United Airlines already of course have an air miles reward scheme, but you don't just have to spend those miles booking flights with United – you could use them for free hotel nights instead! United has partnered with the Hotels.com platform which means when you have built up enough miles you can log on to the United Hotels.com website, and search for a hotel in the usual way but instead of paying cash, you can use your miles.
I have redeemed hotel nights this way, and it is a breeze to use but it was a little disappointing that the miles needed price you see when searching is not the final price – as taxes and fees are added on to the end. This means a hotel night showing 7,900 miles needed actually cost me 9,300 miles, once the taxes and fees were added. This is explained on the site as you go through the checkout process, but you need to go through checkout in order to see the total number of miles needed.
Use Your Tesco Clubcard Points for Free Hotel Nights
This one is as easy as they get and usually means doing no more than you are now. Simply shop and fill up your petrol tank at Tesco and you'll be on your way to earning free hotel night stays. After all those days shopping around a busy supermarket, and navigating your way around the Saturday traffic, you'll be in need of a night or two away to recuperate.
Tesco offers you just that. For every £5 worth of Tesco Clubcard Vouchers you receive, you can exchange it for a £15 voucher to spend at Hotels.com! The average weekly shopping bill now stands at over £80 now, and a weekly fill up at the petrol tank now stands at around £70.
This works out to be £150 per week or £7,800 per year. At the current rate of 1 point per £1 spent in store, and 1 point per £2 spent at the pumps, this could give you 5,980 Tesco Clubcard points – which equates to £59.80 in vouchers. We'll round this up to £60 to make the maths a little easier. This means you could turn £60 of Tesco Clubcard Vouchers into £180 to spend at Hotels.com. Find a hotel for £60 per night and your weekly shopping has given you 3 free hotel nights!
In Conclusion
Often the general view is you need to be staying regularly at hotels in order to earn free hotel nights, but in some of the case studies above this simply isn't true. The Tesco offer requires no hotel stays. You don't have to be spending any more money than you do now, and just by redeeming your Tesco Vouchers for Hotels.com vouchers, you could earn up to 3 free hotel nights a year.
Combining methods such as the Marriott Bonvoy credit card and use this to pay for your Tesco shopping and petrol (as long as you always pay off your balance and not be charged interest or fees) could mean you are well on your way to earning up to 10 Free Hotel Nights a Year!