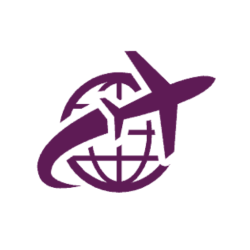 Latest posts by The Points Insider Team
(see all)
Want to fly in First Class without paying the eye-watering First Class seat price tag?
It's possible to fly first class for free or a fraction of the retail sales price you'll see on official airline websites and even flight price comparison websites. It's open to everyone and almost everyone is missing it. We reveal all!
Stepping onto most airplanes nowadays you'll notice the huge luxurious seats and intimate space in First Class before noticing the lay-flat ability and chic design of Business Class. Next on to the wider seat pitch and noticing the free champagne being given to smiling passengers in Premium Economy before that sinking feeling hits – the economy cabin!
This is usually right before vowing to look at the Business Class and First Class deals on offer for next year's holiday. But you never do.
How many times have you gone through a similar routine?
Although it's almost always over-looked it's possible to think forward and treat you and your partner, friend, or loved one to an often cited 'once in a lifetime chance to fly first class! Experience the decadence of the First Class lounge at Heathrow Airport, and sip champagne in comfortable art-deco surroundings. Be waited upon by name. Eat and drink the finest food and drink any lounge has to offer before whisking your way casually through the crowds to board the flight.
This is where you are personally escorted to your huge spacious seat, handed a welcoming amenity and gift box, and again handed more champagne as you notice the sheer relaxation – and how far away from the hustle, bustle, and jostle of the cramped Economy seats this is.
OK the mental picture has been embedded, but don't lose sight of it. This isn't a fairytale dream where your body is insisting to let go of the wonderful imagination and slipping back into the realm of reality. This could be very real.
Doing this, of course, isn't exactly easy (or absolutely everyone one would be doing it and the airlines would be out of business) but everything is 100% legitimate, and the airlines actually welcome it! This website wouldn't be called The Points Guru if this opportunity didn't have something to do with points and air miles I hear you say. You would be right.
Which Airline Should I Choose for First Class?
Now that I've wet your appetite, and with an arm-stretched hand and closed eye you can almost feel the First Class cabin, let me walk you through the steps on how to do it. We are going to use British Airways here as an example, and there's a reason why I am choosing to focus this example on British Airways rather than Virgin Atlantic. The reason is two fold.
First Virgin Atlantic doesn't have an equivalent First Class cabin. Virgin Atlantic offers Upper Class which is really a Business Class offering. There's nothing wrong with Virgin's Upper Class – and in many ways, it can exceed their competitors offering – but it isn't First Class, which is the focus here. Second, I mentioned earlier you could treat yourself and a partner, friend, or loved one to a luxurious First Class experience. Unfortunately, this isn't always possible with Virgin Atlantic, unless you are already a Gold Tier member with Virgin.
Becoming a Gold Tier member with Virgin isn't easy unless you fly with Virgin a lot! For the sake of this case study, I will assume you are not a Gold Tier member and will show you how to do this using British Airways.
Here's a promo video from British Airways showcasing their new First Class suites:
The Cost of Upgrading to First Class
Let's work through an example. John is looking to fly with his wife to New York for her 30th birthday, and also treat her to a First Class experience – something she has always dreamed of. This will be in September 2021. As this is more than 10 months away it's not possible to see prices this far ahead, so as a guide he checks the miles needed for a flight in September 2020.
As you can see, the miles needed per person is 160,000. For two people to fly to New York in September 2021 the estimated airmiles is 320,000!
He checks the cash price for the same flights
Adding in the same 10% increase, the price is a staggering £13,622.10 for two (!!), which is outside of John's budget. With the cash price too out of reach, and his current Airmiles account showing just 1,763 miles from last year's holiday, how can he build up the number of air miles needed?
How to Upgrade to First Class
The first step is to plan the approach. It's important to have a target and a goal. This way you can work backward from time of flying to BA Executive Club miles (or Avios miles) needed – and then how many miles need to be earned each month and quarter to achieve your flight.
Using the example laid about above we need to find a way to amass the number of miles needed.
Using the above example this would be 320,000 miles, which even with the best endeavours would be tough in the timeframe we have.
What though if we could reduce this down to just 160,000 Avios miles needed?
There is a way.
It involves three very important steps:
Taking out a British Airways American Express + Credit Card;
Making everyday purchases on your credit card;
Using the British Airways Shopping Portal to take advantage of all offers and opportunities;
Use your new BA Amex credit card to pay for this year's holiday and fly with BA;
It is advised before discussing taking out a new credit card that you need to ensure you have a good credit history and not already in debt or arrears.
You don't want to take out a new credit card and accumulate interest or debt. Your credit card should be used to make payments to build points, but you should pay off your credit card before the balance is due to prevent paying charges and interest.
The British Airways American Express + Credit Card
In order to amass the number of air miles needed, it will be extremely difficult to do without taking out the BA Amex Premium Credit Card. Please note this does come with an annual £195 fee, but as you'll see if done right this cost pays for itself in many ways.
The BA credit card is important because:
You'll earn up to 25,000 air miles bonus
You'll need to spend £3,000 in the first three months, so time the application for the credit card wisely);
You will earn 1.5 air miles for every £1 spent (and 3 air miles for every holiday booked through the British Airways website);
You will need to spend £10,000 on your credit card within 12 months of application to qualify for a free companion airline ticket
If you purchase a First Class ticket using air miles, this coupon gives you a second ticket on the same flight, in the same First Class cabin for free! – you just pay the taxes and surcharges;
If you have worked out your finances and see how it would be possible to spend £10,000 in 12 months (with £3,000 of this being within the first 3 months) this would give you 40,000 air miles and a free companion ticket.
Making Every Day Purchases on your BA Credit Card
As you will have seen already, this trick is all about boosting air miles as quickly as possible making regular purchases but in a different way. This means buying your petrol, shopping, clothes, train tickets, hotels, etc… all with your BA credit card to pick up the 1.5 air miles for every £1 spent.
There is also another way of boosting your air miles even further
Doing your weekly food shopping and petrol spend at Tesco can earn you Tesco Clubcard points. Did you know though you can exchange your Tesco Clubcard points for Avios air miles at a rate of £2.50 for Tesco Clubcard vouchers for 600 Avios Points!
We have covered this point in many articles on The Points Guru website, but it's estimated you could earn up to an additional 10,000 Avios air miles through this tactic alone. This added together to the 40,000 air miles already collected gives us 50,000 air miles!
Using the BA Shopping Portal
It's staggering to think how many people have a BA Executive Airmiles (Avios) account and collect air miles, but have no idea that a BA Shopping Portal even exists! It's no secret yet it's not very well advertised either.
The BA Shopping Portal sits nestled within the British Airways navigation bar on their website. Follow 'Earn Points' and then to 'Shopping'. The shopping portal is your gateway to significantly boosting your Avios air miles. It's a collection of very well-known high-street brands, just like you would find in a shopping center or mall, with links to their websites. If you click through the link on the BA Shopping Portal, and make a purchase, you will be awarded Avios air miles.
It's as simple as that. It works similarly to cash back websites – although you don't earn cash, you are awarded Avios air miles instead.
There are often sales and bonuses, so keep your eye out. You can even earn booster airmiles on hotel breaks, and utility and mobile phone switches.
If you are going to purchase anything online, check the BA Shopping Portal first. It's amazing what you could find, and could easily see your airmiles boost by 25,000 more air miles and up to 40,000 by taking advantage of special offers and deals to gain the points – just using this tactic!
This now gives us around 80,000 air miles!
Use your Credit Card to Book This Years Holiday with BA
We are getting close now. This is where a good 10,000 air miles boost comes in. An average Brit spend £1,448 on holidaying per year. For two people this is £2,896. If this was the cost of your holiday and booked through British Airways using your new BA credit card, you would earn 8,688 air miles – plus the air miles you would receive for the fight itself.
For two people this could easily be around 10,000 air miles in total.
We are now at a total of 90,000 air miles!
In Conclusion
You can see how this can add up. With some simple steps, and a bit of creative thinking, we have turned a 1,763 Avios air miles account into a 90,000 Avios air miles account doing nothing more than spending differently. This is 90,000 air miles in a single year. Add that together with the air miles to be earned in year 2 and you will be well on your way to the 160,000 needed.
Remember this is a full standard fare. Throughout the year British Airways offer sales and discounts, plus discounted air mile fares. This could significantly lower the air miles required meaning you achieve your goal even faster! It's of course impossible to fly first class for absolutely free unless you win a competition prize – as the airlines would very quickly go out of business if they gave away First Class seats worth thousands of pounds – but this tactic is the very next best thing!
That First Class seat is calling your name. Care to take a seat!