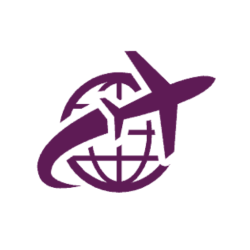 Latest posts by The Points Insider Team
(see all)
One of the very best frequent flyer programs of 2022, in our opinion, is British Airways who just narrowly beat off Virgin Atlantic because of one small detail. Read more to find out why and how Virgin missed out
The new decade brings more rivalry competition between the biggest airlines in the industry than ever before, all with an eye on your holiday and business spending money. In this guide I will show you the best frequent flyer programs in the UK to sign up to, and where best to earn maximum rewards.
British Airways
British Airways have been slammed in the UK press recently over less than acceptable customer service, whilst Virgin Atlantic on the other hand appeared to do no wrong. That being said the bosses and managers behind the British Airways Executive Club (a.k.a Avios) managed to outrank the competition over at Virgin HQ, in a closely fought contest.
 So why did British Airways take the top spot?
There were two main reasons British Airways stood out over its competitors.
Better offers and more opportunities to earn Avios points without getting on an airplane;
The AMEX Credit Card gave a better chance of their customers getting a seat at the front of the plane with a friend or partner;
Better Avios Earning Offers, More Opportunities
Unless you are constantly and regularly flying the world in Business or First Class it is almost impossible to earn enough miles or points, just flying alone, for that coveted front of the plane seat. OK, it's not completely impossible but it will take a very long time.
If you are a reader of this blog you'll know the best way of achieving this is to earn miles through your everyday spending, and where possible on utility subscriptions and bigger purchase items (if you're not a regular reader of this blog I suggest you read How Many Avios Points Can I Realistically Earn )
Therefore, it stands to reason the more opportunities you have to earn miles, the easier it will be to boost your balance.
The British Airways Executive Club team has done a pretty good job here. There are literally hundreds of different shops, subscriptions, utilities and brands to sign up for and earn a lot of points. A recent promotional offer saw an Economist subscription earning up to 18,000 Avios Points – that's around 20% of the points needed for a Business Class flight to New York in peak season alone!
Better Chance of Upgrading to a First Class Seat for Two People
The real trick Virgin missed out on is the way the BA Amex Premium Credit Card gives everyone, at least, the possibility of flying Business Class or even First Class using Avios points or miles. This is not the case over at Virgin.
Let me explain how this works…
By taking out the BA Amex Premium Credit Card, and spending over £10,000 a year, you are given a companion voucher. This means purchasing any flight using your Avios points, and your friend, family member, or partner can fly for free (although taxes and fees still need to be paid).
This means if you have enough Avios points for a Business or First Class flight – and have spent more than £10,000 on your BA Amex Premium Credit Card for your companion voucher – you get a second Business or First Class seat for just the cost of the taxes fees! This of course considerably lower than the flight price. On a First Class seat ticket, the taxes and fees are around £600-800, whereas to purchase the flight you could be looking at upwards of £8,000!
It doesn't matter if you have ever flown with British Airways or not, this is open to all. Unfortunately, although Virgin offers a similar incentive, you are restricted by your Virgin Flying Club Tier level, which can ONLY be increased by flying with Virgin Atlantic.
So, if you have not flown with Virgin Atlantic before, and have Red Tier status, your companion flight can only be redeemed in Economy Class regardless of how many Flying Club Miles you have. A little unfair really considering every Flying Club mile you earn is a result of passing the business to Virgin.
You have to be a Gold Tier level Flying Club member to be able to redeem a companion flight in Upper Class (which is Virgin's Business Class offering) and to reach Gold Tier level you have to fly with Virgin. A lot.
Summary
There are many reasons to fly other airlines. Price, service, destination (lol), and also deals and flash sales – but if you are looking for an air miles rewards program to stick with and give you the best opportunities to fly the front of the plane in long haul, then British Airways Executive Club is definitely a program to check out
Virgin Atlantic
There's something quite unique about stepping aboard a Virgin Atlantic flight. Whether it's the colors, the attentive cabin crew, or just the general atmosphere – it's always a positive experience. The Virgin Atlantic Flying Club program does give its members the opportunity of earning Flying Club miles without boarding a plane.
A very popular way is through the Tesco Clubcard scheme where the Clubcard Points you earn through your shopping and even petrol fill-ups can be converted for Flying Club Miles. It's a great way for your day-to-day spending to boost your account and give you additional miles to spend.
Here are some great reasons to choose Virgin Atlantic
Great Shopping Portal with a lot of choices – including in-store shopping options!
Earn Flying Club Miles through other Virgin Group companies such as Virgin Experiences or Virgin Wine;
Great Virgin Flying Club Shopping Portal
Virgin's Shopping Portal is very extensive and gives a great choice of brands, shops, and services to spend with and be rewarded. The interface is pretty slick too. You can earn Flying Club by shopping with popular brands such as Just Eat, eBay, Argos, Boots, Trainline, Debenhams, etc…
You can even earn Virgin Flying Club miles by popping into Café Nero and buying a cup of coffee! Unfortunately – as explained above in the British Airways section – the item that lets Virgin Atlantic Flying Club program down is the companion flight offer by using the Virgin Atlantic Reward+ Credit Card.
A companion flight is possible by spending £10,000 but if you are only a Red Tier member, you can only redeem a companion flight in Economy. A Silver Tier member can redeem a companion flight in Premium Economy – but you have to be a Gold Tier member in order to redeem a companion flight in Upper Class.
Becoming a Gold Tier member involves a lot of flying with Virgin Atlantic. Not something an average holidaymaker can achieve. Hopefully, this gives you some helpful insights on the two main UK miles and points programs.