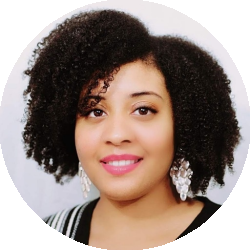 Latest posts by Candis Pope
(see all)
When it comes to budget airlines, JetBlue is one of my top three options. I like to fly with them when I'm traveling domestically. Most of the time, it's cheap to fly from New York to other countries.
Therefore, I'll use JetBlue to fly to New York and then proceed with another air carrier from there. With all of the flights that I've taken with JetBlue, I've had the opportunity to stack up many TrueBlue points. This is one of the rewards programs that I absolutely enjoy. If you're thinking about signing up for a JetBlue account, you may be asking yourself, "Do JetBlue points expire"? Well, I'll explain the answer to that question and give you a few pointers on how to get the most out of your TrueBlue membership. Check out my tips below!
The Truth About TrueBlue
The truth is, I love TrueBlue. It's a simple program that offers an abundance of benefits. I like that I can earn points through a variety of avenues. Although there aren't a lot of ways to redeem the points, I appreciate the simplicity. When I use my JetBlue points, I know that I'll be using them for travel-related expenses only, and I'm okay with that. I like to collect as many points as I can—especially when I take big trips.
As I stated above, I often use JetBlue as my connecting airline to get me to major cities, like New York. It's so nice when I don't have to pay for two separate airline tickets—one for getting to New York and one for my international destination.
What I'm trying to say is, if you don't have a TrueBlue account, get one!
Do JetBlue Points Expire?
No, they don't, which is fantastic news. I appreciate that so much because I know with some airlines, your points start to expire if you don't have any activity within a year or so.
So, if you're someone who likes to bank points and miles for future travel, you can do so with JetBlue without having to worry about them disappearing on you. That gives you one less thing to think about when trying to rack up as many points as possible.
I also think it's important to note that there are no blackout dates for JetBlue flights. So, if you have the points, you can book any seat, at any time. That's another great perk that makes this airline one of my favorites.
How to Earn TrueBlue Points
You can earn TrueBlue Points in a number of ways, including the following:
Booking Flights
One of the most common ways to earn TrueBlue points is by booking flights with JetBlue. You'll earn a certain number of points based on the fare class you book and the distance of your flight.
For example, if you book a Mint seat, which is JetBlue's premium cabin offering, you'll earn 3 base points per dollar spent. You can also earn JetBlue points from booking American Airlines flights, as the two airlines have a partnership. So, if you're looking to rack up some points quickly, booking a flight with American Airlines is a great way to do so.
In addition to American Airlines, JetBlue is also affiliated with airlines like Hawaiian Airlines, Emirates, and South African Airways. So, if you have some points to use up on one of those airlines, you can book a flight through JetBlue and redeem your points that way.
Hotels
Another great way to earn TrueBlue points is by staying at one of JetBlue's partner hotels. You can earn points with brands like Marriott, Hilton, and Hyatt. For example, if you stay at a Marriott hotel, you'll earn 2 points per dollar spent. And, if you book a flight with JetBlue, you'll save up to 20% for flying with them to your destination.
Car Rentals
Another cool way to earn TrueBlue points is by booking car rentals. You can accumulate up to 100 points per day with Avis and Budget. Additionally, you'll save up to 35% off the regular rental car price.
JetBlue Vacations
You'll save lots of money when you bundle your vacations through JetBlue. Not only that, but you can earn points when you buy a JetBlue vacation package. This includes staying at all-inclusive resorts and booking a cruise.
Amazon
Who doesn't shop on Amazon? You can earn 3 TrueBlue points for every eligible dollar spent on certain Amazon items. This is a huge deal for me because I'm always shopping on Amazon. I love that I can get points for ordering from one of my favorite websites.
Shopping
JetBlue is partnered with a variety of retailers like Pandora, Old Navy, Macy's, and Apple. All you have to do is sign in under the TrueBlue shopping portal and collect points. You can also register your card and get points that way as well.
Dining
Believe it or not, you can accumulate TrueBlue points while you're out to eat. You'll earn 3 points per dollar spent at participating bars, clubs, and restaurants.
Taking Surveys
It's not every day that you get paid for your opinion, but JetBlue wants to hear from you. Their JetOpinions portal offers points for surveys. You'll earn 400 points when you sign up and complete your first survey.
Credit Cards
You can collect points fast with a JetBlue credit card. There are a number of options to choose from, such as:
The JetBlue Card
With this credit card, you'll get 10,000 bonus points after you spend $1000 in the first 90 days. As a card member, you'll get 3X points per $1 spent on JetBlue purchases, 2X points per $1 spent at certain grocery stores, and 1X points per $1 on all other purchases made. Plus, you receive a 50% discount on purchases made for eligible in-flight food and drinks. There's no annual fee for this card.
The JetBlue Business Card
With this card, you'll earn 60,000 bonus points if you spend $2,000 on purchases in the first 90 days. Plus, you'll get an extra 10,000 bonus points after making a purchase with an employee card. You can get 6X points per $1 spent on JetBlue items, 2X points per $1 at restaurants and office supply retailers, and 1X points per $1 on everything else.
As a business card holder, you'll get 5,000 bonus points each year following your account anniversary, and TrueBlue Mosaic benefits for one year after spending $50,000. Furthermore, if you buy a JetBlue vacation package, you'll receive a $100 statement credit. There's a $99 fee for this card.
The JetBlue Plus Card
As a JetBlue Plus cardholder, you'll receive 80,000 bonus points after spending $1,000 on purchases within the first 90 days. To get this bonus, you must pay your $99 annual fee within 90 days as well. With this card, you'll get 6X points per $1 spent on eligible JetBlue items, 2X points per $1 at grocery stores and restaurants, and 1X points per $1 spent on anything else that you buy.
After you redeem for and travel on a JetBlue-operated Award Flight, you'll get 10% of your points back. You and three of your guests are allowed a free first checked bag when you use your JetBlue Plus Card to buy airfare. Also, if you book a JetBlue vacation package over $100, you'll receive an annual $100 statement credit.
How to Use TrueBlue Points
You can use your points in a number of ways. One of the main ways is to book a JetBlue flight. The good thing is that you can pick any seat for any flight, there are no restrictions there. Furthermore, you can redeem TrueBlue points on Hawaiian Airlines flights.
If you're looking to bundle your vacation, you can use your JetBlue points to book a vacation package. Lastly, if you don't have enough points to get the flight that you want, that's okay. JetBlue allows customers to combine points and cash to buy airfare. With as little as 500 points, you can make a purchase for a flight.
FAQs About TrueBlue Points
Question: Can I pool my points with other people?
Answer: Of course! You can pool with 2 to 7 members and there are no age restrictions for the members that you pool with. However, all pool leaders must be at least 21 or older. Also, you can't save any of your points to yourself. You must contribute all of your points to the pool.
Question: How are my TrueBlue points calculated?
Answer: First, you have to purchase a qualifying JetBlue product like a flight, vacation package, or airfare with a partner airline. For instance, if you bought a JetBlue flight, you'd earn three points for every dollar you spend. However, if you buy a Blue Basic ticket, you'd only earn one point for every dollar. Furthermore, TrueBlue members who book their flights on jetblue.com can get an additional three points per dollar, except Blue Basic fares.
Question: Is JetBlue a good airline to fly with?
Answer: Yes! Just because they are a budget airline doesn't mean they aren't up to par. They are professional, comfortable, and have a good reputation. In fact, JetBlue was awarded Trip Advisor's Traveler's Choice in 2020. They were rated #1 for passenger comfort and #1 for the best low-cost airline in North America.
Question: How do I book a flight with cash and points?
Answer: You can do so on JetBlue's website or on their app. Select the option to use TrueBlue points and then search for your flight. Next, the options will come up, displaying the points needed to book the flight. Locate the cash and points option, pick your specific flight, and proceed. After you hit continue, you'll see the option displayed for cash and points, and you can choose your options from there. Make sure you are logged into your account when doing this process.
My Closing Thoughts on TrueBlue Points
In my opinion, you'll benefit greatly from signing up for a TrueBlue membership. This program has given me incredible discounts over the years. JetBlue is an affordable airline, but you can get even more savings through its points program. I like that I don't need a bunch of points to get a free flight, which isn't the case with other airlines.
If this article inspired you to sign up for a TrueBlue account, go for it!