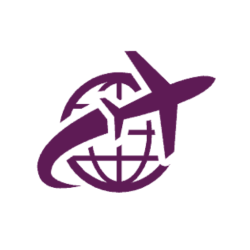 Latest posts by The Points Insider Team
(see all)
Whilst the world has been in one form of lockdown or another, no one has been able to take to the skies for a much-needed holiday. Avios Points are currently sitting in Executive Club accounts, feeling unloved, just waiting to be spent again. Since the BA and Tesco Clubcard partnership came to an end in January 2021, the shift in focus has been on BA and Nectar.
Almost all of the time, you are best to leave your Avios Points where they are. They are more valuable in your BA account than in your Nectar account, but there are times when it makes sense to exchange them.
The best time to convert Avios Points to Nectar Points is when flying with British Airways is no longer possible, or when the BA account has too few Avios to be used against a flight. Avios Points are worth up to 110% more than the equivalent Nectar Point value.
Converting points from one program to another will almost certainly reduce the value of your points. You will pay a premium to exchange, so if you want to do this, it should be for the right reasons.
When Should You Convert Avios Points to Nectar Points?
The main reason to convert your Avios to Nectar is if you no longer plan to collect or fly with British Airways within the next few years.
Let's say you have 25,000 Avios Points. In monetary terms, this would be worth around £125 (on the basis each Avios Point has a value of 0.5p each) – but if you were to collect more Avios over the next year or two and were to use them for a Club World or First flight, they could have a value of 1.1p each point, or more.
You could use this as saving against a flight, or pay for a return flight to Paris, for example, outright for just £1 in taxes and fees. For those of you who shop with Nectar regularly, you will have seen your Nectar points have a value of 0.5p each. Our recent Avios Point research highlighted that spending Avios towards an economy flight meant a value of between 0.7p and 0.5p per point.
If you only ever see yourself being able to collect enough Avios for an economy flight you should for starters check out our Avios Collecting guide which will show you all the ways to earn more points – but if you have decided you want to focus your point spending elsewhere, then go ahead and switch.
An Avios point stash of 200,000 or more points could see the value of your points being worth 110% more as Avios than the equivalent of a Nectar Point. That said a 200,000 Avios conversion to Nectar points would give you 320,000 Nectar Points – and a value of £1,600 to spend at say Sainsbury's. It should be enough for the Christmas shop!
Here's a handy Avios Point to Nectar Point guide to help you see how much value you would get from your points:
| Avios Points | Converted Nectar Points | Converted Nectar Point Value |
| --- | --- | --- |
| 1,000 | 1,600 | £8.00 |
| 7,500 | 12,000 | £60.00 |
| 25,000 | 40,000 | £200.00 |
| 138,625 | 221,800 | £1,109.00 |
How to Convert Avios Points to Nectar Points
Converting your points is easy:
You will need to make sure you have linked your Nectar account with your BA Executive Club account
Sign into your Nectar account and search for the British Airways page (or use the search bar)
Follow the link and instructions to move your Avios Point Balance to Nectar Points
Update: The Nectar website is asking people to contact British Airways directly if they wish to convert their Avios Points to Nectar. You can check for the latest updates on the Nectar website here. You can only transfer a maximum of 50,000 Avios Points in a calendar month, so if you have a lot of points you may need to spread the exchange out across a number of months.
Are Avios Points Worth More Than Nectar Points?
Avios Points can be worth more than Nectar Points, depending on how you use them. A Nectar Point has a value of 0.5p. An Avios Point has a value of an average of 0.5p too for savings against flights or hotels, car hire, etc…  but if you redeem your Avios Points against a full-price fare in Business Class (Club World) or First, each of your Avios Points could have a value of 1.1p each or more.
In a lot of ways your Nectar Points could hold more value than your Avios Points.
At a base rate of 0.5p in value, both Avios and Nectar are even – but you will receive a higher number of Nectar Points from your Avios Points. 1.6x the value in fact. For every 250 Avios you convert, you will receive 400 Nectar Points. 25,000 Avios Points worth a base of £125 can be exchanged for 40,000 Nectar Points and would be worth £200 to spend at Sainsbury's for example. An increase of 60% in value.
Is it Possible to Swap Nectar Points Back for Avios Points?
I have read through all 27 points of the British Airways conversion to Avios Terms and Conditions document and although there are many rules and caveats, there is no mention of a one-way conversion only. This means if you choose to convert your Avios to Nectar Points, and do not spend them, you should be able to convert them back to Avios.
We contacted the Nectar customer support team to find out, and they replied by saying that there are no restrictions on this method, and you could convert your Avios to Nectar now, and then convert Nectar back in to Avios at a later date.
Also, you will not lose out on the exchange. If you convert 50,000 Avios Points to 80,000 Nectar Points today – next week you could convert those 80,000 Nectar back to 50,000 Avios next week.
Update: Unable to Convert Avios to Nectar Online
Over the past couple of months there has been a message on the Nectar website saying that due to a technical issue, and BA system updates, it is not possible to convert your Avios to Nectar online at the moment. Fortunately, it is still possible. You will need to call the British Airways Customer Service team on 0344 493 0787 but explain to them you wish to convert your Avios to Nectar, and they will be able to start the exchange for you.
Once the exchange has taken place you should see your new Nectar points in your account ready to spend.
Spending Your Nectar Points
Once you have transferred your Avios to Nectar, you will need ways to spend them. This is always the fun part! When Nectar Points is mentioned, many of us think of Sainsbury's. You can of course spend your hard-earned Nectar points at Sainsbury's but there are other ways.
Here are all the current ways to spend your Nectar Points:
Sainsbury's – 500 Nectar Points gives you £2.50 to spend

Argos

– 500 Nectar Points are also worth £2.50

British Airways

– well we have just transferred our points from BA, but you will collect 250 Avios Points for every 400 Nectar Points

eBay

– 500 Nectar Points gives you £2.50 to spend online at eBay

Cafe Nero

– 350 Nectar Points will get you a delicious hot or iced drink

Sky Store

– 1,050 Nectar Points will give you £5.99 to spend at the Sky Store. Denominations increase by 350 points for an additional £2.00 voucher

Habit

– 500 Nectar Points gets you £2.50 to spend at the furniture and accessories store

Eurostar

– 500 Nectar Points gives you £2.50 to spend, but you will need to redeem a minimum of 2,000 Nectar Points for a £10 voucher. Vouchers increase in multiples of 2,000 points.
When is the Best Time to Convert Avios to Nectar Points – The Insider's Notes
Here is a quick summary of what we covered in this post:
You can convert your Avios Points to Nectar Points at a rate of 250 Avios for 400 Nectar
Both points programs have an average point worth of 0.5p – although BA Avios can be worth 1.1p per point or more when used towards a cabin class towards the front of the plane
Converting Avios to Nectar is easy, although at least for the moment – until the BA system issue is resolved – you will need to call BA Customer Services to make the transfer for you
There are lots of ways to spend your Nectar Points from groceries to trips to Paris, to online shopping – and even a coffee at Café Nero after a hard day of shopping!