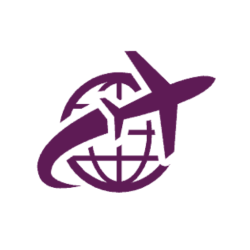 Latest posts by The Points Insider Team
(see all)
There are several ways, and places, to book AA flights on the web. Surprisingly, many people who book flights through travel companies such as Expedia, are missing out on AAdvantage miles opportunities.
Can You Though Use AAdvantage Miles on Expedia?
You can collect AAdvantage miles through a flight booking made with Expedia. Once your purchase is made you can add your AAdvantage number to your booking on the AA website. You are unable to use your AAdvantage miles to book an AA flight through Expedia.
In this article, we will look at how this works.
How You Can Add Your AAdvantage Miles to an Expedia Booking
Expedia started way back in 1996. I took my first vacation with Expedia in 2001. It was a flight to New York and when booking flights on the internet was still a relatively new and exciting concept. Often travel packages of a combined hotel and flight can work out cheaper through travel companies like Expedia, and it is of course tempting to use when traveling.
Although you are unable to use your AAdvantage Miles when booking a flight with Expedia to save on your trip, you can however add your AAdvantage account number to your booking and collect the miles when you fly.
To do this simply:
Complete your flight booking, or travel booking, through the Expedia website or app
Once your flight confirmation arrives, log in to your AAdvantage account
If your flight does not show, add your flight to your account using the AA booking reference number
Your flight should appear in your itinerary
If there is a placeholder to add your AAdvantage account number (although AA should link the two together) then add and confirm
That is it. You are all set to collect your miles once the flight has taken place.
Reasons You Cannot Use Your AAdvantage Miles on An Expedia Booking
It may seem like a disadvantage, or slightly unfair, that you can not use your miles on any flight booking made anywhere. After all, you worked hard for your miles, you should be able to redeem them when you choose – right? Unfortunately, the contracts held between Expedia and American Airlines make this very difficult.
Airmiles are awarded for traveling with and being loyal to the brand, just like tier points are (but even more so). Expedia earns a commission based on the value of your booking. A reduced fare would decrease the revenue travel operators earn. They are not always happy about that!
Also, this would pose all kinds of logistical issues. Expedia are not American Airlines, so do not have access to American Airlines data – including how many miles each of their AAdvantage members have and how many AA reward seats are available. They are likely not to want to share this data either.
Data is one of the most powerful commodities on the internet. Companies do not like to share. Once your booking is made, and your flight is safely in the confines of the American Airlines remit, they can see your account and booking and can allocate any miles for the flight to you.
Will I Earn the Same Number of AAdvantage Miles Through Expedia?
Although in the travel world you often find restrictions placed on flight rewards based on so many different, and often confusing, factors – fortunately, this is easy to answer. Yes, you will still earn the same number of AAdvantage miles with your booking through Expedia as you would if you booked directly with American Airlines.
This is almost always the case with all the airline reward programs and schemes. You aren't limited by the number of airmiles or points you are rewarded with, just because you book your flights somewhere else.
Can You Use Any Other Airlines Miles or Points with Expedia?
It would be great to be able to use airline miles on a travel booking with a tour operator and save even more money. As the travel operators use a combination of commissions made, and hotel deals reached, to help drive down prices for their consumers – this does not extend to airline miles, regardless of who the airline carrier is.
If you want to redeem your miles towards your flight you will need to either book direct through your airline's website or call them directly.
Using AAdvantage Miles at AAVacations
Although you can not use your AAdvantage miles when booking your flight and hotel through Expedia, you can use your miles on a vacation booked through AAVacations. AAVacations is the vacations portal provided by American Airlines. You can book a great vacation through the site, and also use your miles as full or part payment.
This is a great option for those who haven't quite built up enough miles for a full trip, but enough to save some dollars on your vacation. The full details on how to use your miles can be found on the AA website
Who is Cheaper – AAVacations or Expedia?
The main reason we search for vacations through travel operators is the wider range of airlines on offer, as well as great package deals. Using your AAdvantage miles direct on AAVacations may sound like a great idea, but it is worth looking at whether there are cheaper options for the vacation you wish to book.
You want to maximize your miles, and there may be better opportunities for doing so.
Example: Denver to Miami in September package vacation
Using a fictitious trip, let us look at a package for a week vacation flying from Denver to Miami for one week in September, staying at the Nobu Hotel Miami Beach:
$1,862.00 – Expedia price per person
$2,046.64 – AAVacations price per person
The AAVacations price is an increase of 10% against the cheapest package option to the same hotel, on the same dates, and to and from the same airports.
It is worth noting the cheapest flight options with Expedia booking are also with American Airlines, so this is a true like-for-like comparison.
Using AAdvantage with Expedia – The Insider's Notes
Here is a quick summary of what we covered in this post:
You can collect AAdvantage miles with a booking through Expedia
You are unable to use your AAdvantage miles on a booking made with Expedia
You can use your miles on an AAVacations package as either payment in full, or a part payment
Expedia prices can typically be cheaper than AAVacations, so you need to consider this when looking to maximize the value of your miles