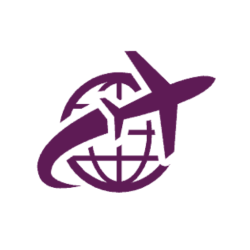 Latest posts by The Points Insider Team
(see all)
Having flown Business Class on a number of airlines, personally, I can't praise Virgin Atlantic's offering more if I jumped on to the very tip of the shard with a megaphone. There's a feeling you get when turning left at the door of a plane on to Business Class, but what Virgin do is manage to create the perfect surrounding and feel to what is an already amazing and pampered experience.
The Virgin Lounge is where it starts (in which all Business Class ticket holders are invited too) with free drinks, including alcoholics, food, and snacks, with comfortable seats, peaceful surroundings, and knowing the premium touch is only going to be extended on to your long haul flight.
Now let's see how this can be achieved without spending the £2,585 return per person (London Heathrow to New York in June 2020) price tag as shown on the Virgin Atlantic website.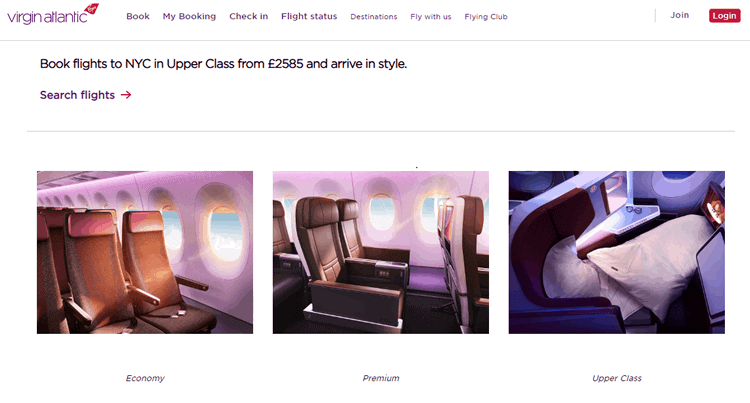 Now I don't think it will come as any surprise to readers of this site that we're going to focus on Virgin AirMiles to make up the difference. Using Virgin Airmiles will mean you will only pay taxes and fees. The Armiles price for this return Business Class trip to New York is just £464.52!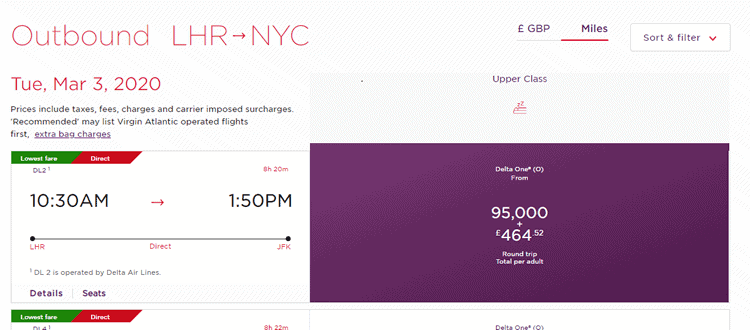 Now 95,000 Virgin Airmiles is no mean feat to achieve, but everything is possible and doable. By collecting the miles and using them on this flight rather than paying cash you would save over £2,000!
Ironically you could purchase 95,000 Virgin Airmiles today for £1,440. It means this option, available to everyone, would still save a little money but we will try and focus on earning the miles instead for the £464 return flight.
Here are some ways to earn miles for things you may already be planning on purchasing, or considering:
Virgin Premium+ Credit Card – 15,000 bonus airmiles;
Virgin Money ISA – 6,000 bonus airmiles;
Virgin Money Life Insurance – up to 26,000 miles;
Petrol using your Tesco Clubcard by converting Tesco Points to Virgin Airmiles – up to 10,000 a year;
Shopping by using the Virgin Atlantic portal to make your purchases – up to 10 Airmiles per £1 spent;
Lots lots more…
These are just a small number of ways you can earn bonus Virgin Airmiles without even stepping onto an airplane.
Next Step: Check out the Virgin Atlantic Virgin Airmiles section for ways to take advantage of these offers and earn more points