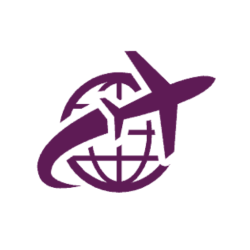 Latest posts by The Points Insider Team
(see all)
We all like to treat ourselves to a little luxury when we travel. Upgrades and benefits are becoming expensive. The Virgin Club lounge is a wonderful oasis in the over-populated mayhem that is the airport terminal. It would be great to spend some time there before a Virgin Atlantic flight.
But can you use the Virgin Club Lounge when flying in Virgin's standard Economy classes (Economy Light, Economy Classic and Economy Delight)?
Unfortunately, you can't use the Virgin Club Lounge when flying standard Economy. This applied to all three classes: Light, Classic, and Delight. You will need to hold an Upper-Class seat to be able to use the lounge. A Virgin Club Lounge pass is one of the rewards you could choose with the Virgin Reward Plus Credit Card this would mean using the Virgin Club lounge even when flying Economy.
The Virgin Club Lounge is only so big, so it stands to reason not all passengers can use it. If not all those people in the airport terminal will suddenly be in the lounges, and those said lounges become less of the oasis calm of and tranquility they intend to be.
Ways to Use the AirportLounges with an Economy Ticket
No airline offers lounge access to economy ticket passengers. These are also always reserved for just those passengers traveling in Business Class (Upper Class on Virgin Atlantic or Club World on British Airways) or First Class. If you've never experienced an airport lounge before, it's worth it even if just for curiosity's sake. If your economy flight ticket isn't enough to get you past the gatekeepers guarding those immaculately gleaming entrances, there are other ways you can get yourself inside.
Each airline brands its lounge of course.
British Airways have gone all out with not only the Business Class lounge but also the First Lounge – and the ultra-exclusive Concord lounge at Heathrow (and a few selected airport terminals worldwide) available for First Class passengers only. There is now earning or rewarding your way into there.
The Virgin Cub Lounge extends the luxurious purple colors to create a calming retreat. Each lounge can be considered a large comfortable waiting room with private bathrooms, sometimes showers, cafeteria or restaurant-style service with free food, drink (including alcoholic beverages), and a selection of free newspapers and magazines.
If you want in, but don't have a golden flight ticket that'll grant you immediate entry, there are a few other tricks up our sleeves to help you gain admission.
Buy an Airport Lounge Pass
It isn't possible to buy a pass to the Virgin Club lounge I'm afraid. There are three ways to gain entrance to the Virgin lounge – and I will share those with you shortly.
With access to the lounges being so sought after it was inevitable that someone would see so much airport terminal space going to waste and set up their own independent airport lounges that could be accessed by anyone – regardless of the class you fly – for a fee of course.
That little bit of luxury is now open to everyone, and they are not as expensive as you may think. When you compare against the cost of grabbing a sandwich and a drink or having a meal and a drink at a bar or restaurant, they are close to paying for themselves.
Pros
Free food and drink is plenty. Some airport lounges offer hot food and some just have a selection of cold snacks, fruit, etc…
Drinks are not just limited to soft drinks, but alcohol including wines, beers, and some spirits is included for free too.
Be warned though that the airport lounges can get busy at times. I have yet to find one too busy to feel I have left the hustle and bustle of the airport terminal behind – but it has been known.
Cons
Following on from the last point, the intention of the airport lounges is to make money. Considering the free food and drink on offer, and the lease of space cost at the terminal, you can find a large number of people using the lounge at the same time.
If your flight is delayed, you often can't stay in the lounge to wait out the remaining time. Your lounge pass is often for a set period of time (on average 3 hours). Once your time limit is up you will need to leave the lounge and head back out to the airport terminal.
An independent airport lounge pass usually costs around £30-£50. This is for a 3-hour time limit. You can purchase airport lounge passes for longer periods of time (such as 6 hours). These can be handy for long stop-overs, but for most travelers, the 3-hour pass should suffice.
I will always try and use the airport lounges when I can. Whether this is through the airline lounges using a Business or First Class ticket – or a paid-for visit if flying in Economy or Premium Economy. They are definitely recommended no matter how you can get hold of a pass.
Ways to Receive a Virgin Lounge Pass or Airport Lounge Pass as a Reward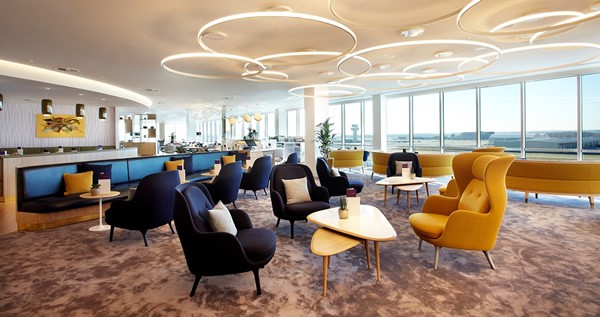 There used to be a number of ways to earn airport lounge passes. I guess as more and more people obtained them through non-flying activities, the incentive of upgrading to Business Class reduced. Not great for the airlines. Equally with more economy passengers using the lounges they could start to become less desired.
That being said there are still two main ways you can receive an official Virgin Club Lounge pass as a reward without needing to fly Upper Class:
Get a Virgin Club Lounge pass with the Virgin Atlantic Credit Cards
Having a Virgin Atlantic Credit Card gives you many perks. These include earning Flying Club Points with every purchase, free flight companion vouchers if you meet the minimum spend, and the ability to select a reward such as a Virgin lounge pass. Unfortunately, even with a Virgin Atlantic Credit Card, the lounge passes are not just given to you on a silver platter. There are caveats and conditions you need to also be eligible for:
Only Silver Tier or Gold Tier flyers can choose the Virgin Lounge Pass as a reward. If you are not a Flying Club Member or have Red Tier status, then you're not eligible for this reward. Silver and Gold Tier status can only be earned through regular flying with the airline.
If you choose this reward you lose the ability to choose the Free Companion Flight reward. This reward allows you to take someone with you on your next flight booked with Flying Club Points for free (although you will need to pay their taxes and airport fees).
The Virgin Atlantic Credit Card page shows all the terms and conditions – and eligibility criteria – you need to be aware of
Get an Airport Lounge Pass with a NatWest Reward Black Account
A very expensive option this could be considered, at a push, worthwhile if the other benefits of the NatWest Reward Black account added value and saved you money overall. Up until recently, this account was open to everyone but now it's only available to NatWest customers.
The NatWest Reward Black account does give a whole host of travel benefits. One such benefit is the Dragon Pass Premier. This gives you immediate access to over 1,000 airport lounges worldwide. These are not the official airline lounges, but independent airport lounges.
It sounds great – but be warned, this account comes with a £31 per month charge! It isn't worth it for the Dragon Pass itself (which would cost cheaper to buy an annual pass) but this account does come with added extras such as free European and UK Breakdown Cover, and also free family travel insurance to all destinations worldwide.
Considering you could be paying up to £200 a year for these two benefits alone, it would mean your annual Dragon Pass now costs £172 per year. Cheaper than the advertised annual cost of £339. You have to do the maths to find out whether this is worthwhile to you based on the number of flights you take, and lounge visits you make.
One other caveat I need to mention is you need to have an income of £100k or a joint income with a partner of £120k per year to be eligible to apply for this bank account. So, this option is not going to be for everyone. If the NatWest Reward Black bank account looks of interest to you can find out more by taking a look at NatWest's welcome page by clicking here.
Buy an Airport Lounge Annual Pass
For regular economy flyers, you may find an airport lounge pass a more economical way to help your travel experience. A yearly airport lounge pass is almost always less than the cost of just one upgrade from economy to Upper Class for one free Virgin Lounge pass. Usually, airport lounge annual passes come in different levels. From infrequent flyers to those who regularly find themselves pacing up and down the Duty Frees.
PriorityPass.com is one such annual pass – here are the tier levels and associated costs as of 2021:
Standard Pass
£69.00 Annual Fee
£20 per visit to a lounge for the passholder
£20 per visit for a guest
Standard Plus Pass
£189 Annual Fee
10 free visits for the pass holder then £20 per visit thereafter
£20 per visit for a guest
Prestige Pass
£339 Annual Fee
Unlimited free member visits for the passholder
£20 per visit per guest
Considering the average cost of upgrading from economy to Upper Class is over £1,000 all of these options offer really good value for money. Considering each airport lounge visit will usually cost you between £30 and £50, you need to work out how many times you fly (and remember a return journey will mean two airport lounge passes for each leg of your flight).
More details about PriorityPass.com can be found by clicking here
Using the Virgin Club lounge in Economy – Summary and Wrap Up
Gaining access to the official Virgin Club Lounge in the economy isn't easy and rarely comes without any costs. I did say earlier on in the article that there were four ways to access an official Virgin Club Lounge pass when flying in economy.
These three methods are:
Purchasing an Upper-Class ticket
Choosing the Virgin Club Pass as an eligible reward through the Virgin Atlantic Credit Card
Having Gold Tier status with Virgin Flying Club and gaining access to the Virgin Club Lounge for you and a guest every time you fly – regardless of cabin class
If none of these apply it is well worth checking out the independent airport lounges.