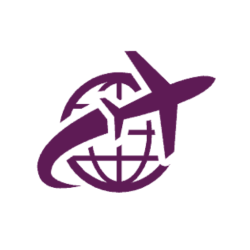 Latest posts by The Points Insider Team
(see all)
If you've decided to upgrade the flight for your next trip to the premium economy class you may be wondering whether Virgin's Premium Economy or BA's World Traveller Plus is better. In this article, I will share with you my experiences with both airline's premium economy offerings. Both Virgin and British Airways offer good benefits for choosing their premium economy service.
Virgin Premium Economy seats (up to 21 inches) are a couple of inches wider than BAs World Traveller Plus (18.5inch).  Virgin staff welcome you on board with a glass of champagne which isn't available on BA. Virgin also won the Skytrax World's Best Premium Economy award. These, and our own experiences, are the reasons our winner is Virgin Atlantic – there are though considerations that I will explain.
Which Seats Are Most Comfortable – Virgin Atlantic Premium Economy or British Airways World Traveller Plus?
In truth, there isn't much in it. Both seats are very comfortable for even a long-haul 10-hour flight (which I have flown on both airlines). Virgin Atlantic do advertise their Premium Economy seats as being the widest in the industry. I would agree with them. Sitting in the economy I often find both armrests are pushed into my sides for the entire flight. I'm 6ft and of average build.
On British Airways flights you can definitely tell you have an upgraded seat. More space in front of you and around you, but the Virgin Premium Economy seats really do feel that extra bit special. I haven't quite worked out why. Perhaps the upholstery, perhaps the quality of the fabrics and padding – or maybe the luxurious purple color scheme telling you you're flying Virgin.
British Airways have certainly been on a modernizing rampage. They have undergone many revamps in a bid to out-rival their competition, and they are definitely stepping up their offering. Although I would most certainly fly in British Airways World Traveller Plus and enjoy their service, for me I would say the seats are more comfortable on Virgin Atlantic in Premium Economy than on British Airways
Winner: Virgin Atlantic
Do You Get More Leg Room on BA World Traveller Plus or Virgin Atlantic Premium Economy?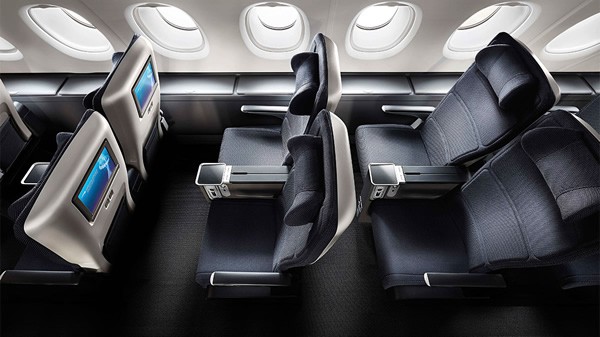 Leg room is so important on flights. Especially for those tall people (like myself) among us. Sizing up the leg room and my personal space is one of the first things I look for when taking my seat. Fortunately, both Virgin Atlantic and British Airways do quite well here in their Premium Economy offerings. Both airlines offer the exact same 38-inch pitch. Pitch size is a little more confusing than simple leg room (which airlines shy away from highlighting) but essentially this pitch size will give you around 3 inches to 4 inches of extra leg space.
I know this doesn't sound like much, but it makes a difference.
Having flown both airlines Premium Economy offerings I would say they do offer the same amount of leg room as each other (as they advertise). The additional pitch space and leg room also mean if the person in front of you decides to recline their seat, they're not invading as much into your personal space as if they did in Standard Economy.
Even someone like myself who is 6 feet tall really notices a benefit.
Winner: A Draw
Is the Food Better on Virgin Premium Economy or BA World Traveller Plus?
I am not a food critic and nor do I confess to be. I like flying, I enjoy eating and I like my travel to be as relaxing and enjoyable as possible. If that comes with a nice meal – well to me that's an added bonus. Having sampled the culinary delights on both Virgin and British Airways I wouldn't say there is a clear winner here.
Equally, no meals have really stood out either. I do like the Virgin welcome touch of a glass of champagne or fresh orange juice for Premium Economy passengers as you take your seat. This isn't offered on British Airways – although they do offer a welcome drink once the plane takes off. I think both airlines provide choices and if booked in advance you can request special dietary requirement meals on both airlines.
I would have to score both British Airways and Virgin Atlantic in equal measure on this topic.
Winner: A Draw
Can You Beat the Airport Queues in Premium Economy with Virgin Atlantic or British Airways?
One of the advantages of an upgraded ticket is queue skipping. Although we British love to queue, we don't necessarily enjoy it. Being greeted to a very long snake-like queue for check-in or bag drop after a long journey to the airport is something no-one needs to see. Considering for every flight there are only around 60-80 passengers flying in Premium Economy you would really have to time it badly to have any type of queue waiting for you at the dedicated Premium Economy check-in desk.
Both Virgin Atlantic and British Airways offer a dedicated Premium Economy check-in desk (or in BA's case a World Traveller Plus check-in desk) helping you skip the long queues. Unfortunately, a Premium Economy ticket doesn't grant you VIP speedy access through security though. Security fast-track is reserved for Business Class and First Class passengers only I'm afraid.
This is the same for both airlines. Both airlines offer the exact same queue skipping benefits, so again I would have to score both Virgin Atlantic and British Airways a draw here.
Winner:

A Draw
Can I Board the Plane Faster in Premium Economy with British Airways or Virgin Atlantic?
On both BA and Virgin Atlantic, you will board based on your cabin class. British Airways have four cabin classes on a long haul, compared to Virgin Atlantic's three cabin classes. On a British Airway's flight, passengers in First Class will board first, then Club World followed by World Traveller Plus, and then World Traveller passengers.
On Virgin Atlantic, passengers in Upper Class will board first followed by Premium Economy and then Standard Economy passengers. With two cabin classes above you when flying World Traveller Plus on BA, compared to just one cabin class on Virgin Atlantic, you may feel you board the plane slightly faster when flying with Virgin.
The additional cabin on BA, First Class, can create a bit of a divide between where your class sits you in priority order. It can at times feel both airlines focus attention on their top two classes – which for BA is First and Club World (Business Class) whereas on Virgin Atlantic this is Upper Class (Business Class) and Premium Economy.
Virgin Atlantic narrowly pip British Airways to the post on this one.
Winner: Virgin Atlantic
Can I Earn More Air miles or Points with British Airways World Traveller Plus or Virgin Atlantic Premium Economy?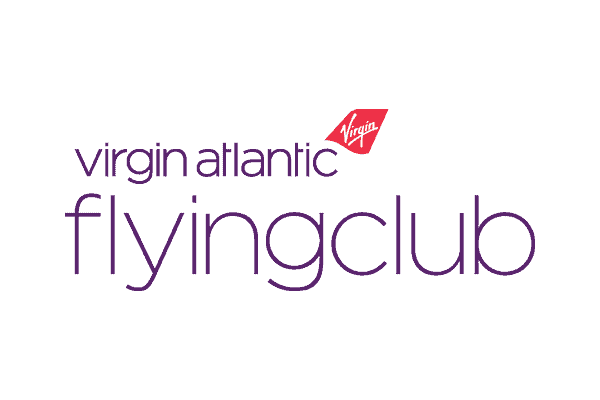 Let's take a look. A flight to New York from London Heathrow in Premium Economy with Virgin Atlantic in September 2021 will earn you 6,914 Virgin Flying Club Points. The same flight to New York from London Heathrow in World Traveller Plus with British Airways will earn you 6,916 BA Avios Points Very, very close. Although let's look at this in a different way. This same flight would cost 35,000 Virgin Flying Club points but would cost you 52,000 BA Avios Points on British Airways!.
The British Airways Avios points are now not as rewarding as they first seemed. Your Virgin Atlantic flight would earn you 20% of the Flying Club Points needed for a similar flight, whereas BA are only offering 13.3% of the Avios Points needed for a similar flight.
No contest here!
Winner: Virgin Atlantic
And The Winner Is….
Virgin Atlantic!
Virgin Atlantic's Premium Economy service takes the top spot here. The overall experience is a little more pleasant on Virgin's service. I certainly wouldn't rule out British Airways World Traveller Plus by any means. They offer a solid service and provide the benefits those – wishing to move out of Standard Economy but not wanting to pay the extremities of Business Class fares – are looking for.
If you want to try out the Premium Economy experience without the hefty increase in price, it is definitely worth looking at booking an Economy flight one way and Premium Economy seat the offer. Different airport taxes and fees can be high, so it is worth looking at both options to see which offers the better price. Using Virgin Atlantic and the New York trip in September as an example – these are the costs of flying Standard Economy one way and Premium Economy the other:
£727.52 – Flying Premium Economy from London, and flying Economy from New York
£1,580.52 – Flying Economy from London, and flying Premium Economy from New York
It will cost more than double to fly inbound in Premium Economy than it would fly outbound for this particular trip.
It really is worth spending some time researching different combinations to get the best possible deal for your trip.
Hopefully, this helps you make the decision for your next Premium Economy flight!