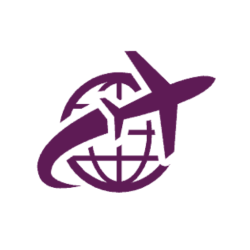 Latest posts by The Points Insider Team
(see all)
There is nothing like being told 'You've been upgraded' when at an airport terminal. I've been upgraded for free to Business Class on flights seven times now. It isn't easy but it is possible. Like all things, although there is nothing you can do to guarantee a free upgrade on a flight, there are definitely ways you can massively increase your chances.
The very best way of achieving a free upgrade on a flight is to join the airline's reward, air miles, or points program and be as loyal a customer and spender to that program as you can. The second best thing you can do to improve your chances of a free upgrade is to dress smart and fly solo.
There are in fact several things you can do to dramatically boost your upgrade potential:
Join the airline's air miles or points program and use it as often as you can
Fly solo
Dress smart
Be polite, be personal and smile
Don't ask upfront!
Ask your company to book your flight if it's for business travel
Be one of the last to check-in
Be accommodating if you are asked to change or move
Look for special promotions and offers to upgrade using points collected
Take out the airlines credit card if you travel with them often
Earn a free flight upgrade reward voucher
Be patient, as you could be upgraded just before you board
As I said earlier in the post, I have been upgraded for free seven times now. I have seen what works and what doesn't. I'll share my experiences with you and hope you can use and achieve your own free flight upgrade.
#1 Join the Airlines Airmiles or Points Program to Increase Your Upgrade Chances
This is probably the best thing you can do to improve your chances. If there are upgrades available, they will be given to loyal customers first. Loyal customers are those who fly regularly or have built a nice healthy air miles or points balance through shopping portal channels or reward offers.
It also helps if you can fly with the same airline each time. It's always tempting to compare flight prices when looking to book. Who wouldn't want to go for the cheapest flights on offer? Changing airlines each time you fly isn't an ideal way to boost points or stay loyal to incentives and bonuses.  Always flying with the same airline and staying loyal unfortunately doesn't always provide the rewards it should – but staying loyal always increases your chances of upgrade selection if they are on offer
#2 Fly Solo For a Better Upgrade Chance
If there is one constant fact, across the seven upgrades I've had, is the fact each time I have traveled solo. I have yet to be upgraded when traveling with friends or family – although I have thought when traveling with work colleagues. Solo travelers are much more likely to achieve a free flight upgrade than those traveling as a couple or as a family.
Usually, upgrades are available for a single seat, or seats at different places within the upgraded cabin. Trying to logistically handle not only an upgrade but also the requirement that those people would like to sit together is just a hassle the airlines do not want to have.
Quote -> If you are traveling solo on your next trip your chances are already dramatically improved!
#3 Dress Smart and Hopefully Fly in Style
I don't mean go to the hire shop and rent out a tuxedo or ball gown. In fact, this will probably reduce your chances of a free upgrade – who flies in a tuxedo apart from James Bond!? I just mean dress smart. Casual smart is fine. Jeans are fine, and a jumper is fine. I have never worn a suit for a flight or even wore a tie. It isn't necessary.
Each of the seven times I was upgraded for free I wore jeans and a smart jumper. Imagine if you were drunk before a flight – what are your chances of blagging a free upgrade at the check-in desk. Close to zero I'd imagine. The same thing applies to how you present yourself. The airline staff is not necessarily looking to prevent the 'riff-raff' from an upgrade but equally, they need to make sure you're not going to cause a problem or be a nuisance to staff or other passengers.
#4 A Winning Smile Can Win You a Free Flight Upgrade
This is less about a model-winning smile and more about being personable. Say hello and smile when you get to the check-in desk. Be polite. I see so many people at check-in desks become very rude and arrogant with check-in staff. Not only do the check-in staff not deserve it, but it probably is the single biggest mistake you can make in the pool of upgrade possibilities.
Be rude, obnoxious, and arrogant and you've just reduced your chances of an upgrade to pretty much zero again. Check-in staff occasionally have the power and ability to upgrade a small number of passengers. When they do you do not want to have your opportunity taken away because you've had a bad journey and want to take it out on somewhere.
Leave the frustration and anger at home and let's all have a happy flight!
#5 Don't Ask For an Upgrade Upfront!
I see so many posts and articles telling travelers to ask for an upgrade. I'm not saying don't ask as a very last resort desperate attempt to blag a Business or First Class seat, but it really doesn't work. If you want to ask for an upgrade and feel compelled to ask, don't ask when you first arrive at the check-in desk.
Be polite, ask the check-in desk clerk how their day has been – make a joke, etc… try and build a rapport. These things are never guaranteed but if the check-in clerk hasn't said those magical words ('You've Been Upgraded!) by the time they are just about to print your ticket, then the chances are you haven't automatically been upgraded – and if you want to try your luck now is your chance.
Perhaps it's worth noting that I never once asked for an upgrade in any of the times I was upgraded to Business Class. I don't really like asking if I'm honest. So it isn't a pre-requisite and doesn't really improve your chances. It is though worth noting that the check-in desk is not only the time you have a chance for a free upgrade. There are two other times – which we will come on to shortly
#6 Ask Your Company to Book Your Flights to Help Increase the Chance of a Free Flight Upgrade
If there is one secret sauce or hot tip I can give you to really boost your chances of a flight upgrade, it would be to – if you are traveling on business – to have your company or your company's travel company to book your flight. I definitely noticed a pattern, especially on Virgin Atlantic, that when my company's travel company booked the flight my upgrade chances soared.
My theory behind this is that the airline sees this. They see this as a business traveler with a large corporate company or account behind them, and one free upgrade for an employee may be enough for the feedback to get through to other employees about the experience – and more bookings in Premium or Business Classes.
It would be quite a sound marketing tactic and one that could readily be in place. It's fair to say I didn't see any noticeable change in upgrade numbers using the same tactic for British Airways – so it may depend on the airline. Booking through a travel company, rather than making the booking yourself and claiming through your expenses, may lose you your air miles but on the other hand, may increase your chances of an upgrade – so it's up to you.
More and more employers are allowing their employees to use personal Airmiles account numbers with company travel bookings as a perk. Check with your HR department to see whether your company offers a similar scheme. If they do then win-win!
#7 Be one of the last to Check-in to Your Flight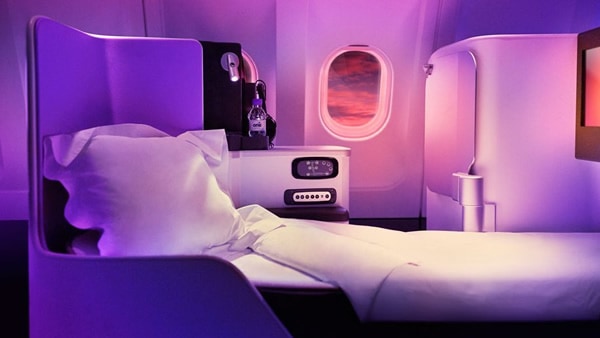 I will be the first to admit, I am one of those last-minute travelers. You'll often see me running in airport terminals and from airport car parks in a desperate bid to make my flight.
My record from the airport entrance to boarding the plane is 9 minutes. A record I am as proud of as I never want to repeat again. After a delay getting to the terminal, I had literally 15 minutes from the entrance at London Gatwick airport until the gates were due to close. In those 15 minutes, I had to bag drop, get through security and clamber my way through the airport terminals like Kevin on Home Alone!
Fortunately, unlike Kevin, I made it onto the right plane – and made it with 5minutes to spare, which I used wisely with a bottle of water trying to catch my breath. I'd like to say there was a happy end to this story and that I was rewarded with my heroic world record attempt through their airport terminal with a free upgrade – but alas no. Not this time.
I do however believe that being last on the plane means if there was a seat over-subscribe or issue with the seating in your booked cabin and by this time everyone else would be seated on the plane. If this happens this usually means an upgrade for the last passengers! Equally, a plane has to be balanced. If passengers in Business Class or First Class who were due to fly did not show up, they may offer free upgrades to help balance the numbers in each cabin.
This has happened to me twice. Perhaps the tardiness my parents blamed me for in my youth is paying dividends in adulthood.
I do not recommend you trying to beat my world record – as I don't want to lose it – and I wouldn't want to see anyone missing their flight trying to blag a free upgrade, but being part of the group of people last to check in can boost your chances.
It did for me.
#8 Be accommodating if asked to change or be moved
On occasions, the airline may need to make changes to your booking or seat. This could be plane logistics or perhaps they have a strong request from a family who wish to sit together but has been seated apart. Now the airline isn't in the business of just handing out free upgrades even in such cases. If they feel they have inconvenienced you enough they may, but they may not offer upfront.
This is an opportunity to bargain with them. A move for an upgrade. Now we are all understanding people and know how important it is for families to sit together. Even if the airline is unable to give you the upgrade it would still be nice to move and help those who you fly with. We all love happy skies – but it never hurts to try and bargain before you give up your seat!
There are also other times when an issue can work out in your favor. On a recent work trip, some work colleagues were followed out of duty-free by security, who followed them to their gate and accused them of theft of alcohol. It was a little more public than it should have been, especially as the security guard made a mistake and backtracked once he saw the receipt.
Having been pulled out from the airplane queue and searched, they were told to re-join the queue – at the back!
They complained and fortunately a nearby senior manager for the airline overheard and marched them to the front of the queue and swapped their Premium Economy tickets to Business Class for free. The issue wasn't even the airline's fault – but hats off to the staff of Virgin Atlantic for their part in making what was a frustrating situation a much better experience for the pair!
If the worst happens to you, there is no reason why you can't ask for a free upgrade as compensation. It costs the airline very little and makes a big difference to the passenger.
#9 Look For Special Promotions and Offers to Upgrade Using Points Collected
If you've followed step 1 and are loyal to the airline's brand, are a member of their points or air miles program, and build points then you may already be on your way to collecting enough points for a free upgrade. You would need 71,200 Virgin Flying Club Points to upgrade your Economy flight to Upper Class on a flight to New York. This is for a return flight.
If you hold a Premium Economy ticket then it's just 47,400 Virgin Flying Club miles for the upgrade to Upper Class. At certain times of the year, the airlines offer points and air miles sales meaning you need fewer points for the upgrade you're looking for. You could easily earn this number of Virgin Flying Club Points within 12 months if you follow our step-by-step guide ….
Find out How to Fly Upper Class on Virgin Atlantic with Flying Club Points
#10 Take Out the Airlines Credit Card If You Travel With Them Often
Having the airline's credit card also, I believe, adds you to the list when it comes to upgrading potential. It is by no means a surefire way, as many people hold these credit cards, but equally high point and Airmiles earners would be looked upon favorably. If you're at the airport and the airline has to upgrade someone out of a small list of passengers – and you are the only one earning through the loyalty program and have the airline's credit card – it would stand to reason you should stand a fair chance of the premium seat.
Of course, the airline would not issue this as official advice, but it would stand to reason. Do not just take out the credit card for the off-chance of a free flight upgrade but by using the card, taking advantage of the offers, and boosting your points and air miles naturally you will be on your way to earning enough points for the free upgrade anyway!
#11 Earn a Free Flight Upgrade Reward Voucher
There are two schemes available in 2021 that could earn you a free cabin upgrade flight voucher for your next flight. These offers are the Barclays Avios Premier Bank Account and also through the Virgin Flying Club Credit Card.
Barclays Avios Premier Bank Account
It is worth highlighting that to be eligible for the Barclays Avios Premier Bank Account you need to be earning a gross income of £75,000 per annum which is paid into your Barclays bank account. As well as needing to be in the higher earner bracket you will also need to pay a monthly fee of £12 per month.
You will be rewarded with a sign-up bonus of up to 25,000 Avios Points, as well as an additional 1,500 Avios Points per month and a yearly free cabin upgrade voucher moving your economy ticket to Premium Economy and your Premium Economy ticket to Business Class etc… The caveat here though is your flight upgrade reward voucher can only be used when you book and pay for your flight using Avios Points – not cash.
You can find out more about the Barclays Avios Premier Bank Account by following this link
Virgin Credit Cards
By spending the minimum amount of your credit card each year, you could collect a flight upgrade reward voucher for your next flight. You will though need to be a Silver or Gold Tier Virgin Flying Club member to earn this reward – so again this will not apply to all.
You can find out more about the Virgin Credit Card upgrade reward voucher by following this link
#12 Be Patient, as You Could Be Upgraded Just Before You Board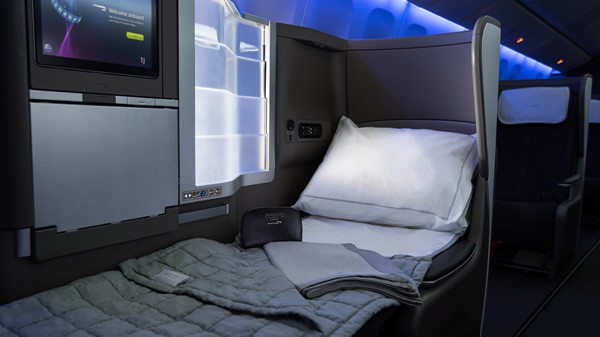 Admittedly this only happened to me once, but I had been through check-in, bag drop, security, duty-free etc… and was just about to board the plane.
Just before boarding the plane my ticket was routinely scanned again and the machine started sending out a large repetitive beeping. Worried this meant some kind of mistaken identity and about to be taken away by the local police for questioning, I was pleasantly surprised and delighted to hear the words 'Oh, you've been upgraded!'.
My anticipation turned to smiles as I realized by the long 10-hour flight was just about the spent sipping champagne with my feet up, as I dined in style. Just because you haven't been upgraded as you make your way to the gate doesn't mean all hope is lost.
Hopefully, soon you'll also hear the words every passenger wants to hear!
Free Flight Upgrades – In Summary
Unfortunately, the airlines are not in the habit of giving free flight upgrades to everyone. It's not in their interests or shareholders' interest to do so. That being said there are a number of free flight upgrades given out by the airlines every year. Some through reward schemes, some through air miles and point collecting, and sometimes 'just because' at the airport for various different reasons.
If you follow the tips above you should at the very least increase your chances and opportunities of being told 'You've been upgraded!' – they are words you'll never forget!