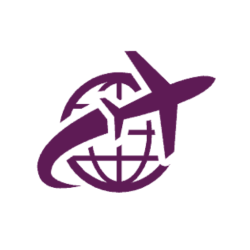 Latest posts by The Points Insider Team
(see all)
There are many great advantages of upgrading your seat to Premium Economy. The Virgin Club Lounge is an amazing experience to anyone who has been fortunate enough to hold a ticket to gain entry.
But can you use the Virgin Club Lounge when flying in Premium Economy and upgrading your seat?
Unfortunately, you can't use the Virgin Club Lounge when flying Premium Economy. You will need to hold an Upper-Class seat to gain entry to the lounge. You could earn a Virgin Club Lounge pass with the Virgin Reward Plus Credit Card which would mean you could use Virgin Club lounge even when flying Premium Economy
Not being able to access the lounge is one of the biggest drawbacks of a Premium Economy upgrade. That being said there are ways to take use the airport lounges on a Premium Economy seat. There are two main ways to achieve this, and both are covered in full in this article.
Ways to Use Airport Lounges with a Premium Economy Ticket
As I've already said your Premium Economy ticket doesn't grant you an immediate pass into the Virgin lounge. But if you want to gain access to the airport lounges there are three main ways. Airport lounges are simple but wonderful. These are dedicated spaces in the airport where passengers with the appropriate seat class, or pass, can gain access to comfortable surroundings away from the hustle and bustle of the noisy cramped airport terminal.
The lounges not only often a calming retreat but offer a range of free food (hot and cold) as well as free drinks including alcohol. You will also find free magazines, newspapers, and dedicated bathrooms just for lounge users. Some even include showers! If this sounds just the very thing you're looking for, I will show you the ways you can gain a pass.
Purchase an Airport Lounge Pass
It isn't possible to purchase a pass to the Virgin Club lounge. The only way you will gain access to the Virgin Club lounge is with the correct ticket (and one other method we will come on to later).
Lounge access though is very sought after, but the prices of Upper Class (i.e. Business Class and First Class) tickets are out of range for most.
Suggested Reading: Find out how to earn Virgin Miles quickly and easily and save for an upgrade to Upper Class on Virgin Atlantic, which will give you access to the exclusive Virgin lounge for free!
As a result, independent companies, and airports themselves, have set up Airport Lounges which they provide access to all travelers – regardless of the class you fly in – for a small fee. Having visited a number of these myself to test them out in comparison to the offering against the airline's airport lounges my observations are:
Pros
They have a good selection of hot and cold food and snacks. Each time I visited the quantity levels were being checked, and regular top-ups were being made to anything running low.
Alcohol is free including beers, wines, and some spirits. These are self-serve so you do not have to queue.
Finding a table to eat at can be a challenge during busy times. There are often sofas and armchairs around which food can also be eaten at.
Cons
They are often more crowded than airline lounges, and often people will claim they are over-subscribed.
There is often a time limit in place of no more than 3 hours in the lounge per pass. This means if your flight is delayed you can not continue to use the lounge and will need to go back to the main airport terminal.
Tip: We're putting together a list of independent airport lounges and reviews for all the main UK airports and terminals, but in the meantime simply look at the website of the airport you're heading to for more details on the lounges they provide
We love the airport lounges. It's a great way to get away from the crowds, relax, work and have something to eat and drink before a flight. Lounge passes usually cost between £30-£50 depending on the airport and terminal which is for a 3-hour visit (longer visit passes are often available if required). I do recommend the airport lounges for those without an Upper Class. Business Class or First-Class ticket. It's a premium upgrade to your travel experience without the premium price tag!
Receive a Virgin Airport Lounge Pass Reward
With airport lounges being at a premium there are a couple of ways companies are offering them as an incentive for you to use their products and services. Here are two main ways of earning and receiving an airport lounge pass:
Virgin Atlantic Credit Cards
If you have one of the two Virgin Credit Cards (either Virgin Atlantic Rewards or Virgin Atlantic Rewards Plus), have a Silver or Gold tier level Virgin Flying Club account – and meet the minimum spend levels of the credit card – you could choose a Virgin Lounge Pass as a reward.
There are though a couple of caveats to this approach, which loses its appeal:
You can only earn one lounge pass if you are a Silver tier member. This means if you are in the Silver tier and are flying with a companion, only one of you can use the lounge – not both of you. Gold tier members will receive two passes through.
This is one of the rewards, but the other is a free companion flight if you pay for your flight through your Virgin Miles (Points). Given the choice, I would much rather take the free companion flight, but if you're a solo traveler then the free Virgin lounge pass may be ideal for you!
You can check out the Virgin Atlantic Credit Cards and the terms and conditions of this offer by visiting the Virgin Atlantic Credit Card page here
NatWest Reward Black Account
This is only open to existing NatWest current account holders (not new customers) but if you switch to the NatWest Reward Black account you'll receive a host of benefits including the Dragon Pass Premier which gives you access to over 1,000 international airport lounges. Be careful though as this bank account upgrade comes with a huge £31 per month fee! The additional benefits include free family worldwide travel insurance and also free UK and European car breakdown cover.
There is also one other very large caveat and that is you need to have a sole annual income of £100k per annum or a joint annual income of £120k per annum to be eligible for the account. In reality, this is not a good option at all if all you're after is a lounge pass – but I wanted to highlight this as some of the offers and rewards out there do end up either coming with such high-bar eligibility criteria it becomes out of range for most, or the cost of actually buying the reward is cheaper.
If though this still looks appealing you can check out the NatWest Reward Black welcome page by clicking here
Buy an Airport Lounge Annual Pass
If you fly regularly but haven't yet built up enough points or miles for the upgrade to Business Class or First Class then an annual airport lounge pass may be just the thing for you. There are various annual airport lounge passes and each often comes with different tiers with either a low annual cost but a discounted charge per visit, or enough free visits for even the most ardent travelers – but with a higher annual fee.
For example, let's look at the offering from PriorityPass.com:
Standard
£69.00 Annual Fee
£20 per visit to a lounge for the passholder (often between £35-£50)
£20 per visit for a guest (often between £35-£50)
Standard Plus
£189 Annual Fee
10 free visits for the passholder then £20 per visit thereafter
£20 per visit for a guest
Prestige
£339 Annual Fee
Unlimited free member visits for the passholder
£20 per visit per guest
If you fly very often – say 10 times per year – not only should you be really building those miles for upgrades, but this would mean 20 visits to the lounge (one outbound and again inbound). At this price each lounge visit would work out to be £16.95
To find out more about the PriorityPass.com click here
Using the Virgin Club Lounge in Premium Economy – Summary and Wrap Up
As you can see it's not easy to gain access to the Virgin lounge without an Upper Class ticket. You can earn a pass through the Virgin Atlantic Credit Card, but this requires a large spend and once you have the reward you may find it most cost-beneficial to choose the free flight reward over a Virgin lounge club pass.
For those keen to experience the other airport lounges it's worth checking out the individual passes for casual travelers, or the annual passes for more seasoned travelers.