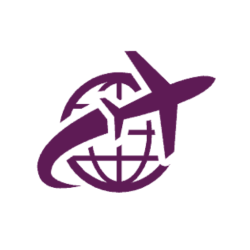 Latest posts by The Points Insider Team
(see all)
Long-haul flying is never fun, no matter what class you travel in, but in the economy, you really need something to help you get through and survive a 10-hour long-haul flight. We have rounded up some of the best gadgets available this year for long-haul flights. Some are electronic, some are wearable, but all are designed to help your long-haul flight go as comfortable and as quickly as possible.
We have used all the gadgets below, or gadgets very similar, and all are recommended based on our experiences and ratings. We will also explain the pros and cons of some of the gadgets below and links to where these gadgets can be found. We travel many (many) hours every year. We've flown pretty much all UK airlines and in all classes. Hopefully, the gadgets and experiences we share can help you enjoy your next long-haul flight.
We also know that gadgets can be expensive so where possible we'll provide you with a budget option and a more expensive high-end option.
(Please note some of the links below are affiliate links, so we may earn a small commission if you purchase any of these gadgets)
#1 Noise Cancelling Bluetooth Headphones
Headphones are almost a necessity on long-haul flights these days. Whether you want to catch up on your own TV shows and films, binge-watch the latest box set you have downloaded, or simply want to zone out from your surroundings.
Tip: Bluetooth headphones can be a great option to avoid getting caught up in the headphone wires, especially if you have to keep moving to allow others from your seat aisle to move.
Budget Option: Torteco Wireless Bluetooth Earphone Buds
Details: Having used these on a plane, I would say they are a great budget option. These headphones look and feel the part. Great quality and design. Noise-canceling really only exists on the higher-end options and the audio can be a little quiet, especially with the noise of the plane but a very good budget option
Current Price: Around £20
High-End Option: Sony Noise Cancelling Headphones Wh1000Xm3
Details: With over 10,000 5-star reviews on Amazon, these are Amazon's current best-buy choice for noise-cancelling headphones
Current Price: Around £240
#2 iPad with Stand-Up Case and 64GB Memory
Many long-haul flight companies have great entertainment systems on board like Virgin Atlantic (by far our favorite!). That being said they may not have the next three seasons of the box set you've just started, and you'd love a way to be able to while away the flight hours engrossed in your new favorite show.
An iPad (or another tablet) can be such a great way to make those flying hours – well, fly by!
Top Tips:
When looking for an iPad or other tablet it would be worth looking at a screen size of 8 to 10 inches. These are big enough to view but not too big to fit on your foldaway table.
Make sure any iPad or tablet you buy is compatible with your headphones or any new headphones you buy (like the Bluetooth noise-cancelling headphones recommended in this list). Almost every good tablet today has Bluetooth connectivity.
If you want to download TV shows or any films you will need a big enough memory on your tablet to store them on, as WiFi on airplanes are still in their infancy and not suitable for media streaming. You will need at least 32GB but ideally, 64GB would be better
Budget Option: Hauwei Mediapad T5 10.1 inch HD Tablet 64GB
Details: I have used this tablet on a flight and so can really recommend it. The image quality is great. Make sure it is the HD version, as I originally bought the cheaper non-HD version and after watching my first film, I sent it back the same day!
Current Price: around £160
High End Option: Apple iPad 10.2 inch 32GB – 8th Generation
Current Price: around £330
#3 Kindle with Backlight
On a plane, there can sometimes be too much time watching films and TV. These are great distractions but even watching the full Lord of the Rings trilogy doesn't get you through the longest of long-haul flights.
It can be a good idea to set an agenda and break up the journey with a good book. Books take up space. To save on some of the valuable space you could always take a Kindle. If you haven't tried one, you really should. The latest Kindle's often hold more books than you could read if your lifetime. Thousands and thousands – literally.
A Kindle is a great companion for those long-haul flights. The battery life will get you through a flight with no problem (although check out our power bank suggestion to keep all your gadgets topped up in-flight).
Tip: I would really recommend you choose a Kindle with a backlight. This is a game-changer. Many times, the light around wasn't bright enough to see the screen of my old non-backlit Kindle screen. Not only will this be invaluable day to day, but it prevents the need for you to use the glaringly bright plane night light if you want to read after the cabin lights are dimmed!
Budget Option: Kindle
Details: You could try looking for a second-hand version. Just be mindful that buying second-hand means you do not get a warranty in case it breaks, and you can't guarantee it will work correctly. Only use it if you can get a great deal
Current Price: around £40-£60
Check out availability on second-hand resellers such as eBay and Facebook Marketplace
High End Option: Kindle
Details: This is the brand-new option from the Amazon website direct giving you a 1-year warranty. This is the version I have used on a plane and works like a dream. Please note: if you see an option with 'Special Offers' it means Amazon will show ads on your Kindle. The version without 'Special' Offers' only costs £10 more and I would really recommend you go for the option 'Without Special Offers' to avoid the ads
Current Price: around £80
#4 Kindle Unlimited Subscription
If you do decide to take our suggestion and opt for the Kindle as a companion for your next long-haul flight or holiday, you'll need a way to fill it with books! Amazon has a read-as-much-as-you-like offering called Kindle Unlimited. Meaning you can download and install as many books as you want onto your Kindle device.
The service costs £7.99 per month BUT through the link below you can get a FREE 30-Day Trial to try out the service. This is enough to cover anyone's flight, and you can then decide when to continue with your subscription or not.
Kindle Unlimited Subscription – FREE 30-Day Trial with the link below
Current Price: £7.99 per month – but free for 30 days to trial the service
#5 Power Bank
We've all been there. 36,000 feet and the power light starts flashing on your device, and you know your battery is going to let you down! Some Upper Class and Premium Economy seats have in-built charging sockets to help keep your devices on charge, but unfortunately, many Economy seats do not as of yet.
For this, there is a wonderful solution. A power bank can give enough juice to power up your mobile phone four times throughout a flight, or keep topped up a laptop, Kindle, mobile phone, iPad, and more. There are rules around power bank uses on planes. These are after all considered a battery, which in some cases are prohibited on planes.
Can I take a power bank onto a plane?
You can currently take a power bank onto a plane as long as it does not exceed 100Wh (or 26,800mAh). This does not need the airline's approval to take on board. Your power bank must be in your hand luggage, you can not put your power bank in your main suitcase and into the hold. For the latest information please visit the CAA current rules and regulations (see the Batteries (carried on as spares) Section
Budget Option: ZMI PowerPack 10k (10,000 mAh)
Details: Dubbed as the smallest and lightest power bank, which is great for taking on board an airplane.
Current Price: around £9.00
High-End Option: iPosible Power Bank (24,800 mAh)
Details: This is the power bank we at The Points Guru have used. Has worked very well for us and allows two devices to be charged at the same time!
Current Price: around £22
Massaging Neck Pillow
Flying Economy is not always a comfortable experience especially if you are traveling through the night, or just needs to catch up on some sleep between destinations. There are some tips and tricks to help become relaxed. Natural and herbal sleeping aids can help you nod off, but there are also some gadgets that can help relax you enough to be drifted through the night sky in slumber.
A massaging neck pillow can help take tension away from your shoulders and combined with a soothing eye mask (see the next gadget on the list). These great pillows have advanced through the years and can really help you to switch them off!
Budget Option: Travel Heated Vibrating Pillow
Current Price: around £21
High End Option: Breo iNeck Air 2 Massage Pillow
Current Price: around £120
#6 Soothing Eye Mask
Not a gadget per se, but some of the latest eye masks not only add a cooling gel sensation but also provide a relaxing massage at the same time. This is great combined with a massaging neck pillow (see the last gadget option).
Budget Option: Vindar – Heated Eye Mask
Current Price: around £20.00
High End Option: Renpho Eye Massager
Current Price: around £50.00
#7 Google Play Pass Subscription
Last on the list, but by no means least, the Google Play Pass Subscription hasn't really been well advertised by Google, so isn't a common or well-known feature. The concept is a monthly subscription to download some games and apps for free, without adverts and without in-app purchases. The number of games are limited and as such does not include really top titles such as Candy Crush, Clash of Clans, etc… but the games and apps included are growing.
This means you can download a bunch of them for your next flight and while away the hours engrossed in a game or challenge app. The Google Play Subscription costs £4.99 per month or £29.99 per year. More information about the Google Play Pass is available here
Best Accessories and Gadgets for Long Haul Flights: Final Thoughts
I hope this list has given you some great ideas to make your next flight be as comfortable, and go as quickly as possible.