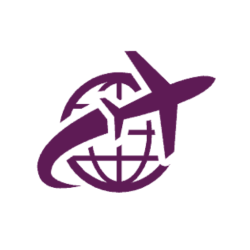 Latest posts by The Points Insider Team
(see all)
When traveling abroad there are times it can be essential to be able to translate text from signs, travel notifications or natives' conversations.
At times like these, it's imperative you have a good and accurate translation app on your mobile phone to help you when you need it. We spent some time putting some of the popular and less-known translation apps to the test. We downloaded, tested and tried all 10 translation apps to understand which provides the best features, best results and gives you the best value for money.
Here are the top 10 best translation apps for travellers in 2022:
Google Translate
Microsoft Translator
SayHi
iTranslate
TextGrabber
Photo Translator
Papago
Talking Translator
Instant Voice Translate
TripLingo
There are pros and cons of a course using each of the translation apps in our best-of list. I will explain some of our findings through the hours and hours we spent trialing and testing these translation apps and really putting them through their paces!
We tested for simple text recognition plus we tested each using the augmented reality feature if the app has available. We scored each app on a number of different features including our own testing and research, the age and popularity of the app as well as feedback and reviews. This combined thorough testing has given what we think is a clear winner although some of the paid-for translator apps could offer features that are really suited to your needs.
Having a translation app on your mobile phone or tablet is not only good for day-to-day traveling and exploring new cities but can be so important and helpful for emergencies so it's really key you download at least one of these before you travel.
Price: Free
Google Translate App Review
Google's translation services have been around for many years now. The AI has become much smarter for translating phrases and general vernacular. It appears to have improved dramatically since the last time we used Google's translation tools and we were really impressed by the easy interface, accuracy, and features – plus its 100% free.
Google Translate is our number-one translation app for 2021 for five main reasons:
It's 100% free and requires no in-app purchases or subscription costs
It has steadily improved over the years and is a very accurate tool to use for holiday travel
Getting started is so easy. No complex signup process, log-in details, etc…
Has travel and sign-post recognition now built-in meaning you can point your phone to a sign, and it will display the English equivalent through augmented reality
Downloadable database of translation text – meaning if you have no signal you will still be able to translate most text and phrases!
Getting Started
Once you download the app it will first ask you whether you wish to download the translation between one language and another. I would really recommend you do this. The download size is only around 45mb but, so you may need to clear some space, but this could be essential in case you have no signal or WiFi connection.
Through our testing of the augmented reality (holding the camera to a French sign) we noted a 98% accuracy in translating French into English. This was perhaps better than we expected, so were pleasantly surprised by the results the Google Translator gave.
With all these features, new augmented reality technology, and is 100% FREE – it really is the app to have on your mobile phone for any translation or travel occasion for 2021.
You can download the Google Translator app at both the Apple App Store or Google Play Store:

Price: Free
Microsoft Translator App Review
The Microsoft Translator provides similar functionality and a similar service to the Google and Amazon free translation app. This is a really good option. The user interface is slick and comes with a unique Conversations feature allowing you to have a conversation with someone over text message – meaning you type one language and the person receiving it receives the same text but in their language!
I really like this app. It's slick and feature-rich plus you can download a whole bunch of different translation packs for free and use them offline. The Phrasebook is really useful too with 8 different topics such as Dining, Lodging, Health, Emergency, etc… giving immediately translated text for popular phrases and questions.
It doesn't offer the OCR technology but really none of the free translation apps do. In reality, though it isn't really necessary for many holidays and trips – so a feature I can live without. The results look pretty accurate too. Certainly worth a try and a download.
It does provide a semi-augmented reality view but in a different way from the other apps. Instead of translating the text in real-time, you take a photo of the sign, travel notices, etc… and then choose the language you want to translate the text to. It does add an extra step each time and means your camera roll starts to fill with random images of signposts and noticeboards – but on the plus side once you have the image you can then translate it multiple times into different languages very easily. It's a feature we haven't seen on the other apps and did stand out.
Getting Started
Getting started on the Microsoft Translator app is really easy. Once you've given the app the permissions to access your camera and files you're immediately taken to the main screen with four central options:
Translate from speech
Translate from text
Set up translation messages with another user (they also have to have the app installed)
Take a photo and translate the text
The Phrasebook is a fifth option represented by a small book icon in the bottom right. This opens up the equivalent of a small phrase book with lots of quick and easy translations of popular questions and phrases. each phrase or question can also be spoken by the app or shared with other users.

Price: Free
SayHi App Review
SayHi is a very popular translator app from Amazon. It isn't as feature-rich as the Google Translate app, for example, there is no augmented reality – so you can't hold your phone up to a signpost or notice board to instantly translate the text. This can be a really useful feature for travelers, so we've slightly decreased the Say Hi app's overall score.
We gave the SayHi translation app a relatively simple challenge. Translate the word 'Exit' into French. This is usually translated as 'Sortie' but the SayHi gave the translation of 'Quitter' – as you will see in the tests from our screenshot above. The term 'Quitter' in French means 'To Leave'. It's of course close and relevant but considering how common an example the term 'Exit to Sortie' is, we were a little surprised at the results here.
That being said the app is totally free and requires no signup or registration. Simply open the app and translate away!
Getting Started
Once you download the app the first thing SayHi will ask is whether they can record and translate your voice. This helps Amazon's translator app become family with the tone and sound of your voice, which will help them improve the translation capabilities for your voice. In the main though if you are abroad you may ask a local native speaker to speak into the app – SayHI should be able to handle this fine but of course, will not be familiar with the native speaker's voice.
Once the app opens you will be asked to choose your language, and the language you would like to translate to. The user interface is a little difficult to use at times though. You need to tap the microphone button to voice record a word or a phrase but you need to hold down the microphone button to display the keyboard to type the word or phrase. It isn't immediately obvious but once you've done it once or twice you'll get used to it.
The one feature we did like is the welcome introduction message to a local native speaker if you were ever to try and have a conversation with someone. The message explains to the native speaker – in their language – that you do not speak the language and will use the SayHi app to help translate the conversation. I have added a screenshot of this in the above image.
This is a really helpful feature that can help explain your intention without trying a number of hand signals and gestures to help describe what you are trying to do.
#4 iTranslate

Price: Free for Basic, or £4.99 per month for Pro
iTranslate App Review
We now start entering the realm of paid for apps. iTranslate is hugely popular with over 50 million downloads from the Google Play Store alone. iTranslate allows you to use the basic features of the app for free and offer a Pro version which comes with a £4.99 per month subscription. Considering Google Translator and SayHi translation apps are completely free, the paid-for apps need to really hit it out of the park to justify a £59.88 per year fee.
The paid-for version provides an offline mode, allows you to have voice conversations, and augmented reality (hold your phone to a sign for instant translation), and comes with no ads. You will though have noticed that all of these features are currently available on the 100% free Google Translator app. There are though features on the iTranslate app that we do like, such as the Phrasebook.
The Phrasebook gives you access to commonly used phrases in certain situations such as at a restaurant or at a medical center. They have included the instant translation of most common questions into all languages. This is part of the free version of the app, which is a nice touch. I have included a screenshot above showing some examples.
Testing the iTranslate app we found it pretty accurate and quite a number of features for free are not available in either the free Google Translator or SayHi apps. We didn't find any incentives to subscribe to the Pro version considering all the features were available in other free apps.
Getting Started
Getting started with iTranslate is quite easy. You are first shown a welcome free trial screen for the Pro version. This gives you the chance to try all the features of iTranslate for free – but be warned if you do not cancel your subscription through the Google Play or Apple App Store settings you will be charged a continuing £4.99 per month fee!
This is how most people are caught out. A free trial sounds risk-free but so many people close the app and forget to cancel the subscriptions only to find out months later when they check their bank statements. From here you can try out the Phrasebook using the bottom navigation bar, or get started with the translation services.
Price: Free 3 Use Trial and then £1.99 a month or £9.99 a year or £28.99 for lifetime use
TextGrabber App Review
The TexGrabber app from Abby isn't a traditional translator app. It's service works as an OCR (Optical Character Recognition) reader which means it can scan text from a page – such as a written letter, PDF, or image and either provide the text in its natural language but in digital format (such as a text document) or it can take the text from a letter, PDF or image and translate this into any language you choose.
This app isn't recommended for day-to-day travel translation but it could be invaluable if you have to translate documents or large pieces of text from one language to another. Depending on your travel reasons this may be more suited to you than a traditional holiday-based translater app.
Getting Started
The setup time for TextGrabber was a little more in-depth than the other translator apps. First, the app requires permission to take photos, then access your media – then you have to agree to the privacy policy and agree the app seems to require you to agree to allow Abby 3rd party 'related' companies to contact you. In fact, you do not need to agree to this, but the initial setup screen leads you to believe it's required. This seemed a little underhand.
Once you have made your privacy choices and walked through the short app tutorial you can get started. In the above screenshots, I have included a test I carried out. You can see the original English image I captured from the TextGrabber app and also the French translation.
With many translation apps focusing on holiday translation needs, this app focuses more on a business need or perhaps those traveling and studying.

Price: Free with ads or Premium version for £3.29 per month or £27.49 for lifetime access – free 3 day trial available
Photo Translator App Review
The first thing you'll notice with Photo Translator is the constant barrage of ads. Every translation shows an advert. It's completely understandable that Evolly, the company behind the app, is trying to earn revenue but it should never harm the user experience. That being said though the app has over 10 million downloads on the Google Play Store alone and has a healthy 4.1-star rating. If the ads become too much for you to bear there is at least an upgrade possibility to Premium for just £3.29 a month or £27.49 forever.
The accuracy seems to be pretty reliable. There is a screenshot above showing how the app correctly translated the French language to English during our actual tests. The app also appears to be feature-rich until you realize the links to other features are really links to other apps in the Evolly network and require a separate app download. The user interface though, if you can get passed the adverts, is easy to use.
Getting Started
Once you open the app and agree to allow the app to access your camera and files (so it can take photos and translate the text) you'll see a screen to take your first photo to translate. Once you have taken your first photo it is saved in your 'Recent' section. To take another photo simply select the camera icon in the bottom right-hand corner.
The menu can be opened to see a number of links but many simply link to other apps in the Evolly network and prompt you to download those too. You can upgrade from this menu to Premium for £3.29 a month, or you can trial it for 3 days for free – just remember to cancel the subscription through the Google Play Store subscriptions menu if the app isn't for you

Price: Free
Papago App Review
The Papago app is perfect for translating to and from Asian languages such as Korean, Chinese (both Traditional and Simplified), Japanese, Vietnamese and Thai. There are other languages supported such as French, Spanish, and Russian plus a few others. What it lacks in worldwide language translations it more than makes up for an idyllic user experience. Feature-rich with very smooth and slick operations, the app really does feel professional. No wonder it's a Google Play Editor choice app.
One such feature that caught our eye is the Papago Mini feature. This opens a small unobtrusive window on your mobile device which you can use whilst browsing the net or using other programs to help translate text. You can see the window in the screenshots above which we activated during our tests. The app is 100% free to use and is definitely up there with Google, Microsoft, and Amazon's translation apps but perhaps more dedicated to Asian language translations.
Getting Started 
Once the app is open and you agree (or decline) the various permission requests (of which one is your location, which isn't asked for by other apps) but the rest of the screens are easy to navigate and operate. The initial screen gives you the option to type, speak, have a conversation or take an image to translate. From here the navigation menu opens up different options such as downloading all the various language packs to use in offline mode, as well as a very intuitive phrasebook with lots of great instant translations.
#8 Talking Translator

Price: Free but ad supported. Ads can be removed through a £9.99 in-app purchase
Talking Translator App Review
The Talking Translator app on first view seemed a little confusing until you realize what you are seeing is actually a cool feature called Interpret. As the test result screenshot above shows, the translated text is shown upside at the top of the screen whilst the text you type is at the bottom of the screen the correct way round.
This feature is really handy if you're having a conversation with someone in front of you – as they see the text the right way around for them! It's not a feature we've seen on any other translation app (apart from Instant Voice Translate – see #9) we have reviewed and tested so far. A simple but ingenious creative thinking.
The app is ad supported but there are quite unobtrusive. You can remove the ads with an in-app purchase of £9.99 – which is a small price to pay if the ads frustrate and the app, with the Interpret feature, is of use. Accuracy looks to be pretty good during our testing and the app does support a number of different languages worldwide. It perhaps doesn't have as many features as the other translation apps, but the interface is easy on the eye and simple to navigate.
Getting Started
Once the app opens don't let the view confuse you. The Talking Translator app immediately opens in conversation view which means the translated text appears upside down – with the purpose of being seen by someone in front of you, which to them is the right way up.
You can change this by tapping the menu icon on the bottom left corner and selecting the Translate option (as shown in our test screenshots above). This same menu allows you to customize the view as well as upgrading to premium and remove the ads.
Not currently available on the Apple App Store
#9 Instant Voice Translate

Price: Free
Instant Voice Translate App Review
Simple, clean, and easy. These three words instantly sprung to mind the moment we opened the app. The app doesn't try to distract you with a huge number of options and menu items – the interface is clear. Type or speak your phrase and translate it into one of 70 different languages. The Instant Voice Translate app didn't show any ads on our tests and is also available for free. Very nice.
The tests we carried out showed the app does a very good job of translating – as you can see in the screenshots above.
Getting Started 
As the interface is so clean and easy there isn't much explanation needed. When the app opens you have three main features:
The A | B button switches the view between Solo and Conversation mode
The large central Microphone button allows you speak the text or phrase you want to translate
The smaller Keyboard button in the bottom right allows you to type the text you want to translate
If you want to change the language you want to translate to or from simply tap the relevant country flag.

Price: Free for basic features. Upgrades are available for either $19.99 per month, $39.99 for 3 months, or $99.99 per year through an in-app purchase.
TripLingo App Review
The TripLingo app had very mixed reviews at The Points Guru HQ. The app has the potential literally burst at the seams, including features we haven't seen in any other translator app BUT the app is just very confusing to use. To start this is the only app to ask for an email address and for you to register. This is a major drawback and will put users off straight away.
With a whole host of features and information – such as tourist information and insights for the country you're visiting – but even finding basic features such as translation can be difficult. We ended up back at the registration form three times trying to find a way to translate some text. We found it eventually and the test results are shown in the screenshots above.
This app did have one unique feature which is one live call a month to a native speaker to help you if you need it in an emergency. This feature though is only available to paid users. The pricing structure is the most expensive we've seen ranging from $19.99 (approx. £15) for one month and up to $99.99 (approx. £75) for a year.
Getting Started
Once the app starts you will need to register with an email address and password to gain access to the app. You do not need to validate your email address for the app to let you in. Once in, and you've canceled the Premium upgrade request, you are asked to choose which country you are planning to visit.
From here you have options Phrases, Voice Translator, WiFi Dialler (we didn't use this) and Image Translator. What is lacking is a simple button for text translation. We struggled for a while until we finally found the ability to type and translate text within the Voice Translator option. From here you can see the keyboard icon to begin typing.
In Summary – Best Translation Apps
With the number of tests, we put these apps through we feel we can almost speak a second language!
We were really surprised by the quality and features of the free apps, especially from Google, Microsoft, and Naver (with Papago). Amazon's free app SayHi is also one to consider although we were a little surprised with the test result of a simple word we translated from English to French – whereas every other translation app we tested gave us the expected translation.
The paid-for apps have other features but will struggle as Google, Microsoft and offers continue to develop and improve their translation apps and provide the range of features they are steadily releasing. This is why the top two translation apps on our list come from two of the biggest companies in the World – and both for free.
If the OCR technology – and the ability to scan entire documents in one language and translate them to another language – may be useful to you, if so then TextGrabber is the app to try.
If you need a translation app for your next holiday or trip abroad I would recommend downloading the Google Translate app and Microsoft Translator app before you go if you have available space. If you have space to spare I would also consider downloading the language packs, in case you need to use them whilst you have no signal or WiFi.