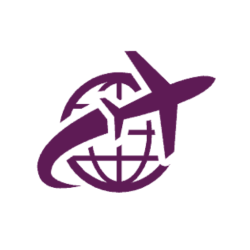 Latest posts by The Points Insider Team
(see all)
The AAdvantage rewards loyalty program from American Airlines is a great way to collect miles and spend them on flights, upgrades, vacations, car rentals, and more. AAdvantage has a range of Elite Status tiers, and at the top of that tier list is the sort after AAdvantage Executive Platinum status.
This status gives you the biggest benefits, most perks, and best ways to collect even more miles.
But What is AAdvantage Executive Platinum?
AAdvantage Executive Platinum is the highest elite status level part of the AAdvantage Rewards program. It provides complimentary upgrades, 3 checked bags every flight, 120% bonus miles, and a choice of two rewards. You will need 80,000 EQMs to be eligible for the Executive Platinum status.
All of this sounds great. Who wouldn't want free flights or the opportunity to grab yourself a premium class, business class, or first class seat?
How the AAdvantage Executive Platinum Status Works
Each time you take a flight, or make a booking through the American Airlines website, and use your Executive Platinum program number, you'll collect a number of miles. The miles collected can be redeemed for many great vacation benefits and money savers. AAdvantage has a total of 4 tiers, ranging from AAdvantage Gold which is the entry tier right the way up to the most exclusive and beneficial tier, Platinum Elite.
To get to Platinum Elite status you will need:
80,000 EQM (Elite Qualifying Miles)
95 EQS (Elite Qualifying Segments)
$12,000 EQD (Elite Qualifying Dollars)
But what does all this actually mean?
Airlines and vacation reward programs love to use jargon and abbreviations to explain their elite statuses. Their efforts to provide exclusivity can sometimes cause a lot of confusion for those new to the program! If you're unfamiliar with these terms and what they mean, don't worry – we cover these a little later in this article.
By having this status all your rewards and bonus miles are automatically calculated and awarded. There is nothing different you need to do other than book travel, use your rewards account number each time you make a booking, and watch those miles build in your AAdvantage account!
The higher your elite status the bigger the benefits you'll be able to take advantage of.
The Benefits of AAdvantage Executive Platinum
If you're an Executive Platinum status member, then congratulations! You'll be able to take advantage of the biggest benefits available to all elite status members, not only that but if you managed to earn Platinum through reaching 80,000 EQMs then things get even more interesting once you reach 120,000 EQMs, as you'll unlock even more rewards!
Let's though start by looking at the benefits available to all Platinum Elite members, whether you've reached 80,000 EQMs or 120,000 EQMs:
Complimentary upgrades
120% bonus miles above the base
Main Cabin and Preferred Seats offered complimentarily
3 free checked bags on all flights
2 Elite Rewards
More benefits are unlocked when you reach 120,000 EQMs
Complimentary Upgrade
Executive Platinum members are automatically given a complimentary upgrade to the next class. If you're booking is for Premium Economy, for example, you'll be upgraded to Business Class for free. The limitations of the upgrade are that flights on American Airlines must depart and land from within the U.S., Mexico, Canada, or Central America. This includes the Caribbean.
120% Bonus Miles
This really is a great perk to have. If you fly on business and are able to use your personal AAdvantage account for bookings, and can reach Platinum Elite status, you'll find an additional 120% mile bonus can really help you get to a free flight or major upgrade to First Class much faster.
Main Cabin and Preferred Seats Complimentary Offer
Certain seats onboard the American Airlines plane are more attractive than others. These seats are usually available at an additional premium, but they are offered complimentary for all Executive Platinum members!
3 Free Checked in Bags
It can be frustrating trying to cram in as much as you can into one suitcase, which is usually the allowance on the majority of fares. It's equally frustrating realizing larger souvenirs and purchases may cost extra to get back through flight check-in if you exceed your weight limit.
Fortunately, Executive Platinum members will never have to worry about this again!
3 free bags can be checked into the hold on every flight booked using your AAdvantage account.
Choice of 2 Free Elite Rewards
Executive Platinum members can choose from not one, but two additional benefits! There are a number of rewards you can choose from, a selection of these is below:
Admirals Club membership (this counts as two reward choices rather than just one)
$200 discount credit
An additional 5,000 AAdvantage Miles
$200 Charitable Donation
Gift either Gold Elite status or Platinum Elite status to a family member or friend
10,000 Bonus EQMs (Elite Qualifying Miles)
Bang & Olufsen choice of gift including a choice of headphones or a speaker
More Benefits with More Miles
Once you've reached the 80,000 EQM milestones, and unlocked Executive Platinum, things don't stop there. More rewards including more elite rewards are available once you reach 120,000, 160,000, and also 200,000 EQMs!
AAdvantage Executive Platinum vs AAdvantage Platinum Pro
If perhaps you've reached Platinum Pro with 60,000 EQMs, and already looking ahead at Executive Platinum – it can be helpful to know the additional benefits you'll unlock.
The main differences and advantages of Executive Platinum vs Platinum Pro include:
Admiral Club membership cannot be chosen as a reward with Platinum Pro
You'll collect 120% bonus miles with Executive Platinum vs 80% bonus miles with Platinum Pro
Additional 28-hour upgrade window on Executive Platinum, which has a 100-hour upgrade window vs a 72-hour upgrade window with Platinum Pro
Why Executive Platinum is worth it
Executive Platinum is worth it for several reasons. Access to the Admiral's Club is one such benefit if it was chosen as an additional reward. 120% bonus miles are a way of reaching free flights and upgrading rewards faster. The value of Executive Platinum benefits is considered to be worth $6,500.
Achieving this status will take time, depending on how regularly you fly.
If you fly on business or leisure often and usually purchase seats in either Business Class or First Class, you will see your miles balance really fly (excuse the pun!).
It may take a little longer if you generally fly in economy, but with 120% bonus points you'll get them in less than half the usual time.
How to get AA Executive Platinum Status
You can only gain access to the Executive Platinum status by flying with American Airlines. As you fly you can work your way up through the elite tier levels from Gold through to Platinum to Platinum Pro and then on to the final, most exclusive tier, Executive Platinum.
You'll also need to fly a lot! In order to unlock this tier, you'll need 80,000 EQMs, 95 EQS, and $12,000 EQDs.
Sounds simple, eh?
Let's have a look at what this actually means:
What does EQM mean
EQM means Elite Qualifying Mile. A mile is awarded for each portion of a completed flight. Miles are collected through qualifying purchases with American Airlines, which are usually made in cash. Reward flights do not usually earn miles.  
As you collect miles these are added to your AAdvantage account.
What does EQS mean
EQS means Elite Qualifying Segment. An EQS is awarded based on a segment flown and is given at a rate of 0.5 EQS per one-way flight in Economy class and 1 EQS for Business and First Class per each one-way flight.
This means if you take 20 qualifying American Airlines flights in one calendar year, you will be awarded 20 EQS in Economy or 40 EQS if flying in either Business or First. EQS are awarded in addition to EQMs for each qualifying flight. A qualifying flight usually means it's not a reward flight i.e., a flight purchased with miles. There are a couple of other exceptions but if you book with American Airlines and pay in cash for your flight, it will usually be included as a qualifying flight.
What does EQD mean
EQD means Elite Qualifying Dollars. One EQD is collected for every qualifying $1 spent with American Airlines. $12,000 in EQD is required to achieve and unlock Executive Platinum elite status.
The Value of Executive Platinum
With all these rewards available it is useful to see just how much value is within the Executive Platinum elite status. Ordinarily, these rewards would come at a considerable cost for those not part of the AAdvantage program or on lower elite status levels. So just what is the value of Executive Platinum?
It's estimated that the combination of all these rewards is worth as much as $6,500! Together with the complimentary upgrades, bonus miles and 2 x rewards, luggage allowance, and extra perks at the airport – it's easy to see how those rewards really do add up!
Executive Platinum – In Conclusion
It's no wonder that Executive Platinum is the flagship elite status in the American Airlines AAdvantage program. Those with this status will already be flying in style. You need to be to manage to climb your way to this level, but once you're there the perks and benefits can be truly amazing!