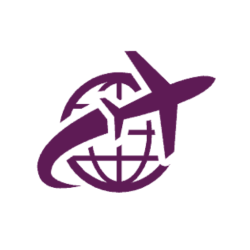 Latest posts by The Points Insider Team
(see all)
A little-known hack for boosting your air miles account by up to 5,310 air miles in 2019 (whether BA Avios, Virgin Flying Club, or Lufthansa Miles and More) is to use your chosen airlines shopping portal for all your Christmas gifts – and shop at Tesco for your Christmas food. In this guide, I will show you EXACTLY how to do it!
It's that time of year again when the supermarkets have been selling Christmas chocolates and sweets for three months already, John Lewis has declared Christmas open with the unveiling of their yearly tearjerker ad, and the council has decided to declare every surrounding road a roadwork zone with temporary traffic lights (grrr !!) – and it's when you realize you have less than a month to work out what everyone wants for Christmas!
Yes, it's December!
At this festive time of year imagining the queues at the tills in the shops, and the circling the town center car park – along with the other 50 motorists – optimistically hoping for that one space to come up like a deranged game of xxx, it's time to think of the more important things in life like family, time together and how I bag myself, even more, air miles to upgrade to Business Class next year!
It's amazing how many air miles you can boost your account, simply by being smarter with your Christmas spending.
Deloitte issued a study in 2018 which showed the average Briton spends £567 at Christmas time. We'll use this as our basis to work out how we can turn this spend into our own little Christmas bonus!
Many of the airlines that offer an air miles reward program have a shopping portal. These portals allow you to earn Airmiles by clicking the link from your airline's shopping portal to the online store in question and continuing your purchase. The beauty of this is that you pay no more for your item than you would purchasing direct, but as the airline receives a payment from the online shop for referring you as a customer, the airline then rewards you with air miles. Win-win.
How Many Airmiles Can I Earn With My Christmas Shopping
Christmas Presents
I am going to use BA Avios air miles for this example, but the same principle applies to other airlines such as Virgin Atlantic, Lufthansa, and others. Logging in to your BA Avios account on the British Airways website you'll see an option to 'Collecting Avios'. From here you can see a selection of the offers BA has for you to earn additional miles, but it's the 'Shopping' section we are looking for.
The shopping portal gives you a range of over 300 online stores, including big-name brands, where you can earn x Avios air miles for every £1 you spend. This is generally between 1 Avios but can be up to 20 or even 30 Avios for every £1 spent.
Here is a selection of great online stores offering a good range of Christmas gift ideas and the BA Avios you can currently earn (at the time of writing):
Family Christmas Present Ideas:
Argos – 3 Avios for every £1 spent;
M&S – 6 Avios for every £1 spent;
Selfridges – 18 Avios for every £1 spent;
Ends 22nd December then will revert back to 6 Avios for every £1 spent;
The Body Shop – 12 Avios for every £1 spent;
Friends Christmas Present Ideas:
com – 12 Avios for every £1 spent;
Groupon – 18 Avios for every £1 spent!;
This is currently a special offer for Christmas until 22nd December 2019, as Groupon was originally 6 Avios for £1
Hotel Chocolat – 21 Avios for every £1 spent;
Children's Christmas Present Ideas:
Lego – 15 Avios for every £1 spent;
Disney – 8 Avios for every £1 spent (ends 1st December and then back to 4 Avios fo every £1 spent!)
My First Years – 12 Avios for every £1 spent;
Hamleys – 8 Avios for every £1 spent;
The Entertainer – 6 Avios for every £1 spent;
This is just a small selection. Avios rewards from 3 Avios per £1 spent to 21 Avios per £1 spent.
If £350 from our £567 shopping spend went on Christmas present buying, we could realistically earn around 2,500-3,000 Avios airmiles here and even up to 5,500-6,000 Avios!
Let's use an average of 4,000 to continue with this example.
Christmas Food and Drink
We have £217 remaining of our Christmas spending. We all know buying food and the odd alcohol tipple increases our weekly shopping bill by a good amount. Is the season to overindulge, before the celebrity workout DVDs hit the shops on January 1st! We are going to estimate a Christmas food and drink shopping bill of around £167. Purchase your Christmas shopping at Tesco, and use your Tesco Clubcard, you will earn 167 Clubcard points. For every 250 Clubcard points, you earn you can convert this to 600 Avios air miles.
So, these 167 Clubcard points are worth 400 Avios (although you will still need the additional 83 Clubcard points, as the minimum Clubcard points you need is 250 – but you are now two-thirds of the way there!)
Christmas Petrol
We have £50 left in our Christmas spend budget. It wouldn't be Christmas without the regular commuting around to see friends and family. We will use the remaining £50 for petrol for our car journeys. Again, fill up at Tesco Petrol Station and you will earn 1 Tesco Clubcard point for every £2 spent. This means you will earn 25 Tesco Clubcard points.
As you will see from the Christmas Food example above, we can convert Tesco Clubcard to Avios at a rate of 250 Clubcard to 600 Avios. This means these 25 Clubcard points are worth 60 BA Avios airmiles.
If you add these to the Clubcard points you earned through your food shopping, you now have 192 Clubcard points which is worth 460 Avios.
Again, you must meet the minimum 250 Clubcard points to carry out the conversion to Avios but now you are over 75% of the way there!
Now Add Even More!
In this scenario so far, our £567 spend has netted us around 4,460 Avios air miles – and we are only spending what we would have spent ordinarily. This is a nice little boost and bonus for the Avios air miles fund.
But if you were to use the British Airways Amex Premium Credit Card to make all these purchases, you would earn an additional 1.5 Avios air miles for every £1 spent. Just remember to pay off your credit card in full before the end of the month so you don't incur any interest or charges.
This is an additional 850 Avios air miles, bringing our grand total to 5,310 Avios air miles!
How Your Christmas Shopping Can Earn You Airmiles: In Conclusion
It's just another example of how your current outgoings can start really boosting your air miles accounts. Whether this is with British Airways, Virgin Atlantic, Lufthansa, or others – if you think back on all those years of lost rewards, and how you could have spent them!
Around sale times (January, Easter, Black Friday, and Christmas) the amount of Avios and other point schemes usually increase to entice you to spend. Look out for the deals and offers and sign up to the Points Guru newsletter and I'll let you know as they happen.