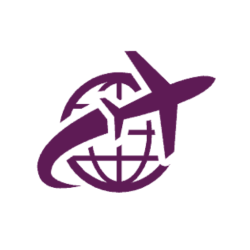 Latest posts by The Points Insider Team
(see all)
If you have ever flown long haul in Business Class you'll know the heartbreak of having to go back into cattle – erm – economy class. If you haven't flown Business Class you'll want to with a passion. Experiencing what the fortunate travelers are getting treated to at the front of the plane, living the life of Riley.
Seeing the huge divide between standard economy (without extra legroom) and business gave the airlines an opportunity they could have seized and really taken advantage of. Not many of them did I'm afraid, with notable exceptions we'll come on to, but Premium Economy class started to take off (pardon the pun!) around 15-20 years ago.
This additional class between Economy and Business was specifically targeted at those travelers wanting a little more luxury, comfort, and attention. The hefty add-on price to the economy just doesn't provide the value for money it should.
Having flown Premium Economy in both British Airways and Virgin Atlantic the noticeable benefits include a welcome orange juice or champagne; a small amenity pack; earlier board of the plane and often around 3 inches of additional leg room – there isn't often a whole lot extra to warrant a price double that of the economy – not even access to the Airport Lounges (which is a big miss by the airlines in my view). Also often the Premium Economy price isn't far off Business Class prices.
This post though isn't a review of Premium, it's how we manage to get you an upgrade to Business Class using your Avios Points – and how many Avios points you need for Business Class.
Let's find out!
London to New York in January – Use Avios to Upgrade to Business Class
Off Peak Season Flights
Let's start with the oh-so-popular destination of New York. I like to use New York in a lot of examples on this site because I love going, and always looking forward to the next trip!
I chose January as it's cold, post the Christmas traveling, and this time of year it's 'out of season.
Before we start our investigations though, and I will repeat this for each case study – please note you can only upgrade using Avios to Business Class when purchasing a Premium Economy ticket. That's the British Airways rules.
You can't purchase an Economy ticket and then upgrade this to Business Class, no matter how many points you have amassed.
For this journey you will need 48,000 Avios Points to upgrade your Premium Economy flight to New York to Business Class – and that's a return upgrade.
Peak Season Flights
We'll look at the same route as Off Peak but this time we'll choose the crazy busy month of August as a comparison.
Surprisingly for this trip – and I have used the same outbound day (Thursday) and the same inbound day (Tuesday) but the Avios required is less than January.
For this journey you will need just 44,000 Avios points to upgrade from Premium Economy to Business Class, although the Premium Ticket price is around 30% more expensive than January.
Now let's have a look at a destination much further away. The London to Sydney route. When you find yourself 22 hours on a plane luxuries like a lay flat bed, and all the comforts that coincide with a Club World ticket really start paying their dividends!
London to Sydney in June – Use Avios to Upgrade to Business Class
Off Peak Season Flights
Australia is on the other side of the world and has its seasons at the opposite times of the year to us Brits. Their hottest months are December and January, and the coldest are June, July, and August. It's why many Australians like to spend Christmas Day sunning themselves on the beach!
Having taken a London flight to Sydney in January, defrosting my car at 6 am on a winter's morning in minus 6 degrees to landing around 24 hours later in basking hot 40 degrees sunshine – let me tell you, it's nice!
For this journey ……. there were no return reward flights available!
This is a big frustration with upgrading with miles. Even though (at the time of writing) I am looking to book an upgrade with Avios reward flight a full 6 months before I intend to travel, they have no reward Club World seats left! In fact, there were no return upgrade seats left from London to Sydney across the whole of June or July!
Peak Season Flights
Let's try our luck in peak season.
For this journey ……. Again there were no return reward flights available!
It's a popular route and upgrades are limited, so the secret is to grab upgrade seats as far ahead as you can.
One Way Upgrade Flights
Through all the research I noticed it is possible to upgrade on both outbound flights and inbound flights, but the distance between the outbound and inbound dates was longer than 4 weeks in every case – which is longer than a standard holiday length.
So in order to bring you some real case studies and at least an idea of the upgrade prices the number of Avios points needed for a one way upgrade from Premium Economy to Business Class – flying to Sydney in May – is 60,000 Avios
This means flying out to Sydney in Business Class and returning from Sydney in Premium Economy. Therefore, it would stand to reason a return upgrade from Premium Economy to Business Class to Sydney is 120,000 Avios points return.
In Summary
Business Class upgrades are much closer than you think – BUT the secret is looking as early as possible and booking your trip as much in advance as you can. Also, look out for British Airways Flash Sales where Avios and BA Executive points needed to purchase Business Class seats or upgrade to Business Class seats, become more achievable in a quicker time frame.
Avios points can also be used to upgrade from standard Economy to Premium Economy, and enjoy that bit nice a flight – or even from Business Class to First Class. Don't forget to sign up to The Points Guru Newsletter and we'll keep you updated on offers, deals, promotions, and flash sales as they happen!