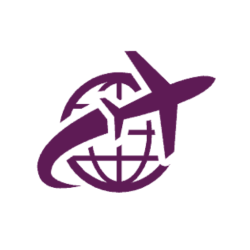 Latest posts by The Points Insider Team
(see all)
Flying Premium Economy with BA gives you many perks. Extra legroom, a dedicated and more relaxed cabin, and faster boarding on to the plane. The BA lounge is luxurious with soft comfy seats, free food and drink which allows you to start your flight refreshed. But can you use the British Airways lounge when flying with a Premium Economy ticket?
Unfortunately, you can't use the British Airways lounge when flying Premium Economy. It is one of the drawbacks of the Premium Economy offering. It is possible to use the airport lounges with a Premium Economy seat in other ways such as credit card offering and also independent airport lounges
Not being given entry to the BA Lounge is a frustration for many who have paid often more than double the price of Standard Economy for their flight. British Airways though on the other hand do not want to oversubscribe their lounges which already will be busy with Business Class and First-Class passengers.
Fortunately, there are options for you to get your hands on one of the elusive airport lounge pass without having to pay out for a Business Class or even First Class flight.
Ways to Use Airport Lounges with a Premium Economy ticket with British Airways
If you have never visited an airport lounge before, you may wonder just what's going on behind those security laden glass panel doors. The sumptuous chic appearance resembling that of an exclusive London hotel adorns those fortune enough with such a golden ticket pass to wonderland.
The mysterious and exclusive nature of the lounge has been wonderfully presented by the airlines and airports to entice those struggling around the airport terminal to find a seat after queuing for 15mins in Boots for a sandwich meal deal – or wandering around WHSmith's for a book you're unlikely to read past Chapter 1.
I am about to reveal all.
The airport lounges, depending on which you use, are simply areas of space within the terminal blocked off from the usual hustle and bustle. The décor varies from airline to airline, which of course brand their lounges with their logos, colors, and styles. You'll often find comfortable sofas and armchairs, as well as seating tables. You will also either find a bar or a self-service area with free hot and cold food, as well as a selection of soft drinks, and alcoholic drinks including beer, wine, and a selection of spirits. All for free.
There are also a number of independent airport lounges across almost all large UK airports which entitle anyone to purchase a lounge pass regardless of the class you fly in. In this article, we will look at the three ways you can get your hands on the elusive airport lounge pass and find yourself the envy of the airport terminal passengers looking on as you enter the security laden front entrance, past the glass doors, and beyond to wonderland.
Gain Entry to an Airport Lounge by Buying an Airport Lounge Pass
This is probably the easiest way to gain access to an airport lounge and to buy a ticket. You will have to look through the airport's website to see which lounges you can purchase a ticket to. This will depend on not only the airport but in some cases which terminal you are flying from.
Tip: If you can't purchase a pass in the terminal you are flying from, we would suggest not trying to purchase a pass in another terminal. The distance between some terminals, especially at Heathrow, is quite lengthy and requires a train or bus ride. Keep to your terminal so you don't miss your flight!
The independent airport lounges offer a similar level of service as the airport lounges. These of course can get a little busier at times but still offer a dedicated space, separate bathrooms, and a selection of (usually cold) snacks as well as free soft drinks and alcoholic drinks.
Here is a summary are some of the pros and cons of using an airport lounge pass:
Pros
They are a much better way to spend time at the airport that in the main terminal wandering around the Duty Free
Unlimited food and drink, including alcohol, is available in almost all lounges
Free newspapers and magazines are often available
Considering the free food and drink, and the relaxed surroundings, the charges for three hours at around £35-£45 are pretty reasonable
Earn Avios points for independent lounge pass bookings
Cons
They can sometimes be over-subscribed and have more people in them than they normally should. Especially at peak flying times
You are only given 3 hours per pass. This means if your flight is delayed you can't continue to stay in the lounge and need to leave and go back to the main terminal
At a cost of between £30-£50 per person, these airport lounge passes can be a really good deal. Especially if you plan to eat and drink at the airport anyway.
Tip: If you book your independent Airport Lounge pass through the BA Shopping Portal you can earn 5 Avios Points for every £1 spent!
Silver and Gold Tier Members Can Use the BA Lounge with a Premium Economy ticket
Not all BA Executive Club members know this, but a little-known trick is that if you have built up enough Tier points for Silver or Gold status, you can then using the BA Business Class lounge even if flying in Economy or Premium Economy! If you are lucky enough to fly often and have the Gold Tier status, you can access the even more exclusive BA First Class Lounge, even when flying in Premium Economy.
The ultra-exclusive Concord Lounge is only available to those flying First Class I'm afraid. Here's a sneak peak of the Concord Lounge at Heathrow!
OneWorld Partner Members can also access the BA Lounges
You may not be a frequent flier on British Airways, but you may be enough to get you a pass. If you're an Emerald or Sapphire member of any of the OneWorld airline frequent flyer programs, you'll gain entry. The OneWorld partner airlines as of 2021 include:
American Airlines
British Airways
Cathay Pacific
Finnair
Iberia
Japan Airlines
Malaysia Airlines
Qantas
Qatar Airways
Royal Air Maroc
Royal Jordanian Airlines
S7 Airlines
SriLankan Airlines
If you fly a lot across Europe or Asia, and have a Emerald or Sapphire tier status then you'll be granted a pass to the BA Business Lounge. If you have Emerald tier status, then you can gain access to the BA First Class lounge!
Credit Cards and Bank Accounts with Free Lounge Access
It wasn't too long ago that banks, seeing the surge in demand in the travel industry as generally flight and holiday options are becoming relatively cheaper, and started producing credit card and bank account offerings with travel incentives.
One such incentive included a free annual lounge pass. We are noticing the number of these reducing now. Perhaps a result of the current travel restrictions imposed in the past year because of the Covid pandemic. Perhaps as travel starts up again, banks and credit card companies will continue to market their offerings around travel once more.
There is one offering we have found at NatWest, but is available to NatWest customers only
NatWest Reward Black Account
As I mentioned above, this bank account offering from NatWest is only available to existing NatWest account holders. It's also worth noting that this bank account comes with an eye-watering £31 fee per month. This will cost £372 a year just to have this bank account. A yearly Prestige level Priority Pass, from PriorityPass.com, is a cheaper option at £339 per year and also gives you unlimited use of a large number of airport lounges.
The NatWest Reward Black account does though provide a range of other benefits such as free family annual travel insurance, and also free European breakdown cover. This alone could save you up to £200 a year. If you were to save £200 on travel insurance and breakdown cover it would then mean it's costing only £172 per year for an annual airport lounge pass.
Using the BA Lounge in Premium Economy – The Wrap Up
British Airways in particular do not give make available many workarounds to access their BA lounges for Premium Economy passengers. Silver and Gold tier members though can access the lounge, which is a benefit not offered by other airlines for their lounge access, so this is a definite plus.
If you do not have the tier status the very best way to access the airport lounges is to buy a pass to one of the independent lounges. These are recommended by us, and for the cost of around £35 it's definitely worth trying at least once. If you do book an airport lounge pass make sure you do so through the BA Shopping portal where you will earn those 5 Avios points per £1 spent.