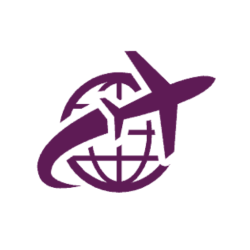 Latest posts by The Points Insider Team
(see all)
The AAdvantage Miles program from American Airlines is really a great Airmiles scheme to join. It's possible to collect enough miles to travel in luxury in Business or even First Class, and really enjoy your time in the skies. AAdvantage Miles can increase quite quickly and can be redeemed in many ways, but you may be surprised just how much AAdvantage Miles are worth.
With dedicated check-in desks, bag drops, fast-track security lanes, lay flat beds, and sumptuous lounge surroundings, it's no wonder why flying Business or First is sought after by everyone. AAdvantage Miles can help you get there with an economy flight price tag, potentially saving several thousand dollars.
What are AAdvantage Miles?
The story of AAdvantage Miles goes back to 1981. It's over 40 years now. It was the second such frequent flying Airmiles program to ever launch and is considered to be the biggest Airmiles program in the world! The idea behind AAdvantage Miles was simple. Offer rewards to loyal customers who choose to fly with American Airlines above any other airline.
AAdvantage Miles not only saves loyal travelers money but also helps them get into higher-class cabins than they would usually fly in. With the price of Business and First-Class transatlantic flights costing an average of several thousand dollars, it isn't always easy for travelers to buy their own ticket, and not claim the costs back through their expenses, to justify the cost.
Today, millions of people hold an AAdvantage Account. Although many are casual flyers with a few thousand miles, there are many who have seen the opportunities available to significantly boost their AAdvantage Miles balance through online shopping, financial service rewards, and eating out, as well as flying.
These are the people who travel in Business and First Class for a fraction of the standard ticket fare. Joining the AAdvantage Miles Program is easy, and free, and takes just minutes to open an account.
How Much Are AAdvantage Miles Worth?
Each AAdvantage Mile is worth 0.56 cents when redeeming them for a one-way standard economy class fare and 3.55 cents when redeeming them for a First Class flight. On average each AAdvantage Mile is worth 0.89 cents but it does depend on where you redeem or spend them.
Often the higher the cabin you fly, the more valuable your miles will have although getting into First Class will mean redeeming over 400,000 miles. As an example, a return flight to London Heathrow (LHR) from New York (JFK) will cost 60,000 AAdvantage Miles but in First Class, it's 404,500 AAdvantage Miles.
Collecting miles takes time and patience but there are many ways to boost your miles through various financial credit cards, online shopping, hotels, and dining out that can see your AAdvantage Miles balance rapidly increase just by spending on things you normally do.
Promotional offers are advertised frequently. For example, the Citi AAdvantage Platinum Select credit card offers a 50,000 AAdvantage Miles bonus if you spend $2,500 within the first three months of account opening. Not only would you collect 50,000 miles if you spent the minimum required amount, but you would also collect between 2,500 and 5,000 additional AAdvantage Miles as between 1 and 2 miles are collected for every $1 spent on the card.
If $2,500 was spent on the card every three months, it would mean a reward of up to 70,000 AAdvantage Miles within a year. This is enough AAdvantage Miles for a round-trip economy flight to London from New York.
How to Collect AAdvantage Miles?
With a reward number of miles your goal, it's time to set out to look for ways to achieve this. Collecting miles is fun (and at times frustrating) but you need to be realistic. Collecting 100,000 AAdvantage Miles per year is possible for the slightly more than average vacation traveler.
It's possible but you need to use all the methods, tactics, and high-mile earning programs. For those who regularly travel on business in Business Class or above, you will find reaching 200,000 or more AAdvantage Miles per year possible. Fortunately, there are many ways to earn AAdvantage Miles.
We've put together a list of some of the ways available, to help you see how rewarding your day-to-day spending can be:
2 miles for every $1 spent on gas when purchased using the Citi AAdvantage Platinum Select card
1 mile for every $1 spent on almost every other transaction using the Citi AAdvantage credit card
Earn up to 10,000 AAdvantage Miles per hotel night booked through American Airlines Hotels
Earn up to a minimum of 500 AAdvantage Miles when booking car hire through the American Airlines account portal
Earn up to 10,000 AAdvantage Miles per cruise booked through American Airlines Cruises
It's surprising how quickly small day-to-day purchases can build your AAdvantage Miles balance each week, bit by bit. Very smart AAdvantage Miles collectors can earn enough miles over an 18–24-month period to fly to London from New York in Business Class! This can save on average $4,580 from the standard Business Class fare price, as only the taxes and airport fees are payable when redeeming miles.
Imagine flying return First Class on American Airlines for less than $320!
How to Spend AAdvantage Miles?
Spending AAdvantage Miles is always a more enjoyable experience than trying to collect them! What many people do not realize is with AAdvantage Miles, you're not just limited to spending them on flights on American Airlines. They can be spent on flights with other airlines, hotels, care hire, flight upgrades, and even vacations like Miami for 184,600 AAdvantage Miles per person based on a return flight in from San Francisco (SFO).
AAdvantage Miles are most often used for upgrades into sumptuous higher-class cabins, such as Business and First Class, and it's easy to see why. Lounge passes, lay flat beds, fast track security, the finest cuisines, and sipping champagne at 36,000 feet is the way to fly!
Using our guides it's easy to collect enough AAdvantage Miles for an upgrade from Premium Economy to Business Class for an internal or international flight in under 9 months. The lowest value you can earn from redeeming AAdvantage Miles is redeeming them on standard economy flights.
Our recent analysis in 2022 has shown that your miles are worth as low as 0.56c per mile but are worth over 4 times that value if redeemed in Premium Economy.
This contrasts with Flying First Class where your AAdvantage Miles are worth on average 3.55 cents per mile. An increase of 633%! Although to put this into perspective flying from New York to London, you will only need 60,000 miles to fly in the economy but will need 404,500 miles to fly First Class.
So, the higher the number of AAdvantage Miles you collect, the more value each mile has when redeeming for the higher fares, and higher cabin class, flights.
How many AAdvantage Miles For a Flight?
If you prefer to redeem your flights by taking to the skies, here are some updated flight options for 2022 to redeem AAdvantage Miles when flying from the East Coast, from New York (JFK)
25,000 AAdvantage Miles for a return flight to San Francisco
25,000 AAdvantage Miles for a return flight to Dallas
45,000 AAdvantage Miles for a return flight to London
45,000 AAdvantage Miles for a return flight to Rome
Here are some updated flight options for 2022 to redeem AAdvantage Miles when flying from the West Coast, from San Francisco (SFO)
25,000 AAdvantage Miles for a return flight to New York
25,000 AAdvantage Miles for a return flight to Chicago
36,000 AAdvantage Miles for a return flight to Havana
80,000 AAdvantage Miles for a return flight to Sydney
The AAdvantage Miles shown here are all based on return flights in economy class.
Economy class, as we have already seen, does not provide the best value when redeeming your AAdvantage Miles and often means your miles are worth a lot less than other cabin classes. This though does depend on the destination, the time you fly, the number of connections, and whether the flight is during a peak or off-peak period.
If you're miles spending mean each of your AAdvantage Miles is worth less than 0.89 cents per mile then you may be better off keeping your miles, saving more, and redeeming them later.
How Many AAdvantage Miles for an Upgrade?
If you don't quite have enough AAdvantage Miles for Premium, Business Class, or First Class, you could perhaps purchase a full-fare flight and upgrade to a more comfortable flight with your miles.
Unfortunately, when upgrading on American Airlines, you can only upgrade to the next cabin class. This means you can't upgrade a standard economy flight to Business Class or upgrade a Premium flight to First Class. The number of miles required per upgrade does depend on whether the flight fare is a discount ticket fare or full fare price.
The minimum number of AAdvantage Miles required to upgrade between Economy and Premium Economy is 5,000 miles for an internal flight or 15,000 miles for an international flight. When upgrading between Business and First Class the number of miles required is the same regardless of whether the fare is discounted or full, but discount fare ticket holders will need to pay an additional fee of between $175 and $550 for the upgrade.
The minimum number of AAdvantage Miles required to upgrade between Business Class and First Class is 15,000 miles for an internal flight or 25,000 miles for an international flight. Using these calculations here are the costs of a one-way upgrade from Economy to Premium Economy between New York and London, based on a full-price economy ticket:
Even on a discounted fare price, it would only cost a redemption of 15,000 miles and $175 in fees to upgrade to First Class to Business based on an internal U.S. flight.
How Long Do AAdvantage Miles Last?
AAdvantage Miles last for 24 months from the date you last collected, or spent an AAdvantage Mile. Every mile you collect, buy or spend resets this 24-month clock. If you have a lot of AAdvantage Miles you are not planning on using, it is possible to gift them to someone else who could use them for a flight, upgrade, or hotel stay. It would sure brighten their day!
It is worth monitoring your AAdvantage Miles account to make sure your miles don't expire through non-use of the account. It would be a shame to see hard-earned miles simply disappear and your AAdvantage account return to zero when they could be used or shared with someone else who could benefit from them.
Can You Buy AAdvantage Miles?
If you have a goal of miles in mind to reach your dream vacation or fly in style or comfort but are struggling to reach it, it is possible to buy the additional AAdvantage Miles you need. Although this will boost your AAdvantage account almost instantly, this is a very expensive way of collecting Avios and as will come as no surprise the value of buying AAdvantage Miles is always more expensive than the value when redeeming them.
Buying AAdvantage Miles will cost 3.5 cents per mile, which is 393% more expensive than the average value of 0.89 cents when spending them. If you are short of miles and it would still cost less to purchase the additional miles needed than buy the fare at full price, it may mean you manage to use your AAdvantage Miles for your trip, travel in comfort, and still pay less than paying in full.
AAdvantage Miles Value – In Conclusion
The AAdvantage Account program is a really good air miles scheme. Miles can be collected every day to put towards flights in all cabins, or great upgrades, but often to collect enough AAdvantage Miles to fly in Business and First Class you may need to take advantage of the various Citi AAdvantage credit cards unless you regularly fly on business.
Flights can be busy, and redemption of miles is not always easy, especially when trying to redeem them last minute. If you can be flexible and book ahead in advance you will have a better chance of succeeding. If you can persevere with the AAdvantage Account program, and continue to collect AAdvantage Miles into the future, your dream Business or First Class flight could be on the horizon!